Join Travel Beyond owners Craig and Kay Beal and their daughters Sydney and Kyndall on a sweeping adventure to the western reaches of Polynesia, including tropical islands and reefs that few others will ever see.
The May 10, 2018 "Epic Polynesia" sailing with Lindblad Expeditions visits well-known islands like Tahiti, Fiji, the Cook Islands and more, with stunning locations for snorkeling, diving, paddle boarding and relaxing on the beach along the way.
We're excited to additionally announce free international airfare from Los Angeles (booked by Dec 31, 2017), as well as included bar tabs and crew tips for this expedition, a fantastic combination of savings for travelers on this itinerary. Contact us to learn more about pricing, terms and conditions for these special offers!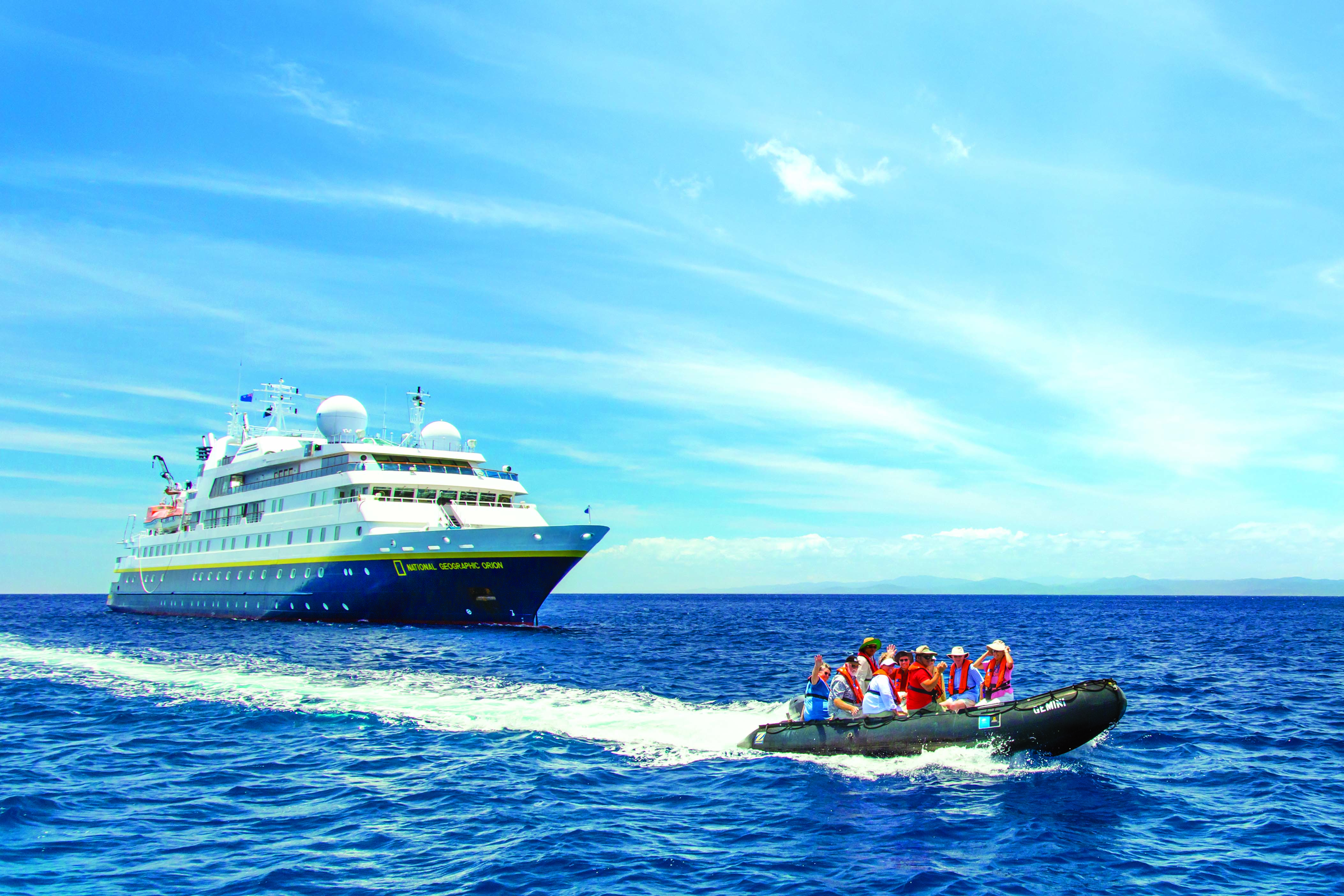 Polynesia Highlights
Enjoy fifteen days aboard the 102-guest National Geographic Orion, offering comfortable accommodation, impressive cuisine and well-appointed common areas to serve as home between your off-board explorations. Each voyage is led by expert naturalist guides, underwater specialists and National Geographic photographers who add a wealth of knowledge and experience to each outing.
On this itinerary, you'll immerse yourself in Aitutaki's warm turquoise waters and experience genuine Polynesian welcomes throughout Samoa. Visit the tiny island nation of Wallis and Futuna and marvel at impressively decorated cathedrals before diving into a sparkling lagoon. Learn new techniques for photographing colorful markets and friendly faces, as you are welcomed into Fijian villages with traditional kava ceremonies. Whether it's Pacific culture or the stunning underwater world of the South Pacific that you seek, this in-depth Polynesia and Fiji itinerary offers it all.
As a 7-time Travel + Leisure A-list travel consultant for his expertise in African safaris, Craig is most excited to learn about wildlife and marine conservation efforts in Polynesia and how it compares with efforts in Africa. Whether you've been on safari with Craig in the past or are new to Travel Beyond, the Beal family is eager to have you on board.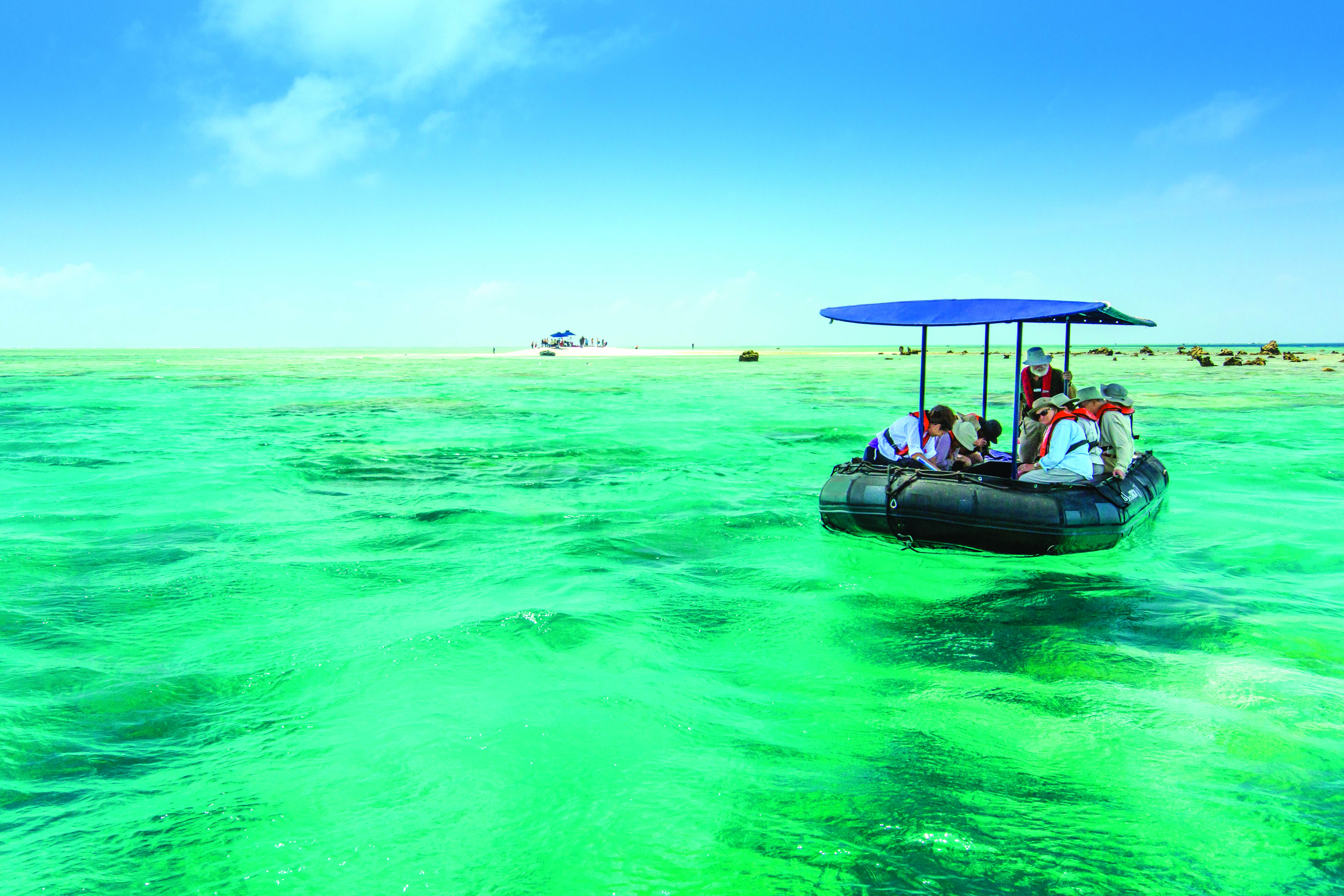 The Itinerary
DAY 1: Depart U.S.
Depart the U.S. on an overnight flight to Tahiti.
DAY 2: Papeete, French Polynesia/Embark
Arrive in Papeete, Tahiti early this morning, check in to dayrooms and take a brief tour of Tahiti before embarking National Geographic Orion. (L,D)
DAY 3-5: Tahaa/Raiatea/At Sea
Encircled by a single fringing reef and sharing a common lagoon, Raiatea and Tahaa are islands well worth exploring. Acclimate to Polynesia's slower pace with a day of snorkeling, kayaking, paddleboarding and beach exploration at Tahaa. One of the most important cultural sites in the Polynesian world, Marae Taputapuatea was a center for Polynesian seafarers and the location from which they set out for Rapa Nui (Easter Island), Hawaii and New Zealand. Spend the morning exploring this site on Raiatea, then refresh yourself with a swim in warm turquoise seas. (B,L,D)
DAY 6-8: Aitutaki, Cook Islands / At Sea
Known for its turquoise central lagoon, Aitutaki has been described as the perfect South Pacific island. Board Zodiacs to enter the lagoon via the pass on the western side of this "almost atoll." Once ashore, you'll step over sacred welcome stones to be greeted with a traditional Polynesian welcome. Explore the lagoon, walk palm-fringed beaches and finish with a swim in the warm, clear lagoon. Or, meet the friendly residents and experience traditional Polynesian food, culture and hospitality on a visit to an interior village. Then enjoy life aboard National Geographic Orion, spending two days sailing west toward Samoa. (B,L,D)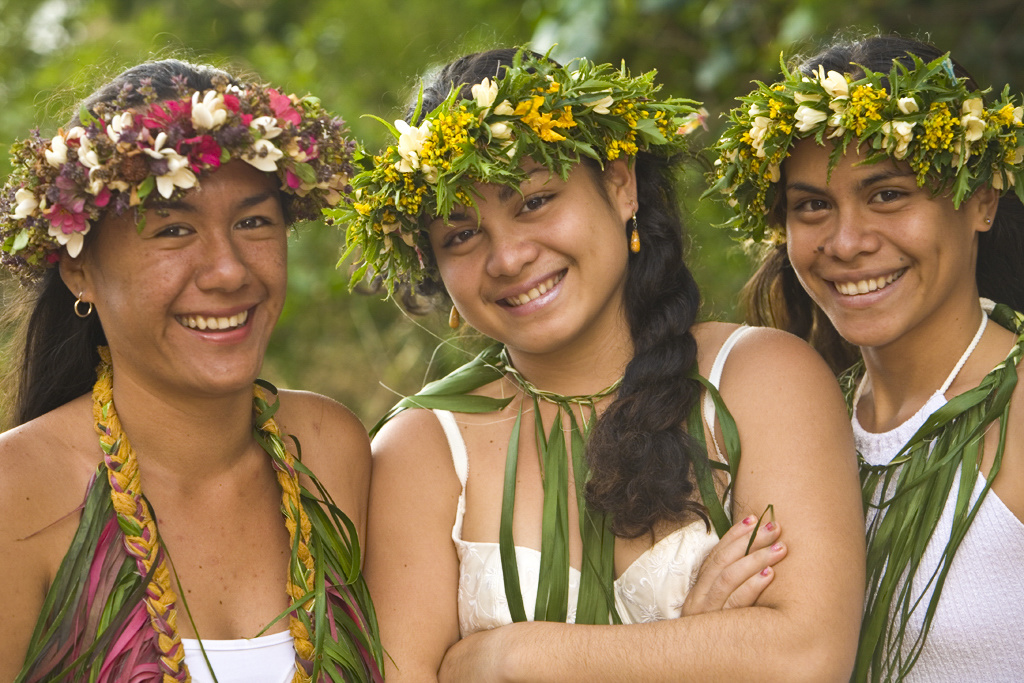 DAY 9-10: Samoa
With its spectacular beaches and aqua lagoons, hidden waterfalls and lava-sculpted landscapes, Samoa captures the essence of the South Pacific. During your time on these islands, hike through rain forests vibrant with flowers and birds, take a dip in a swimming hole, go snorkeling or diving on the reef and soak up the languid rhythms of island life that drew Robert Louis Stevenson to these shores. (B,L,D)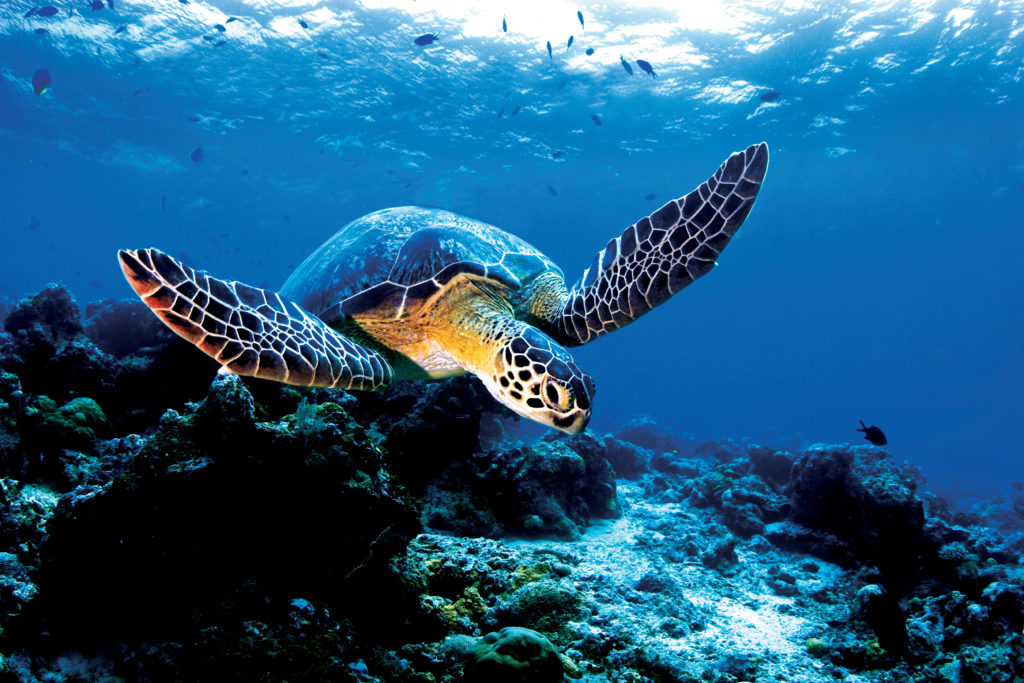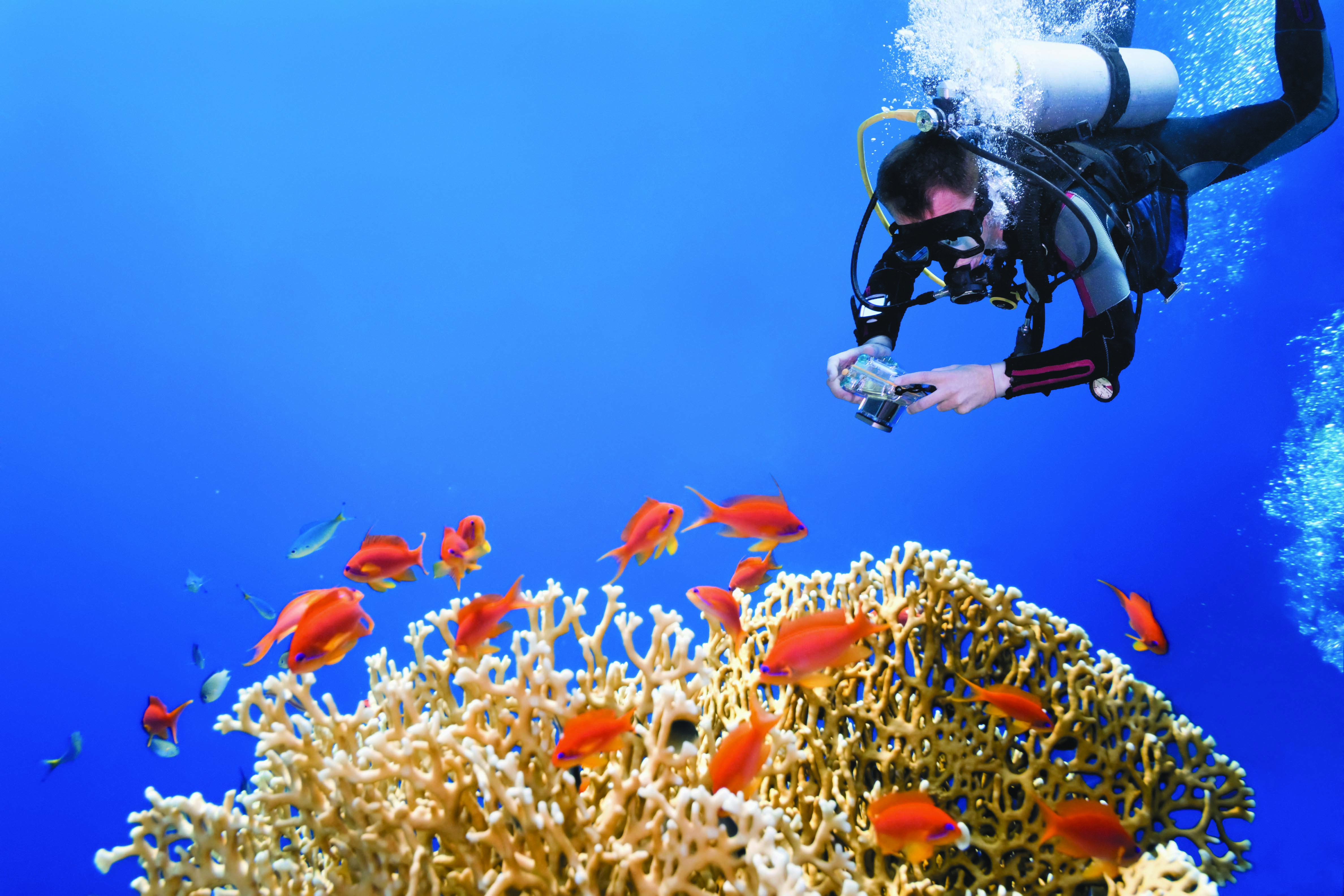 DAY 11 AND 12: Exploring Wallis And Futuna
Another of France's South Pacific territories, the tiny island nation of Wallis and Futuna lies between Samoa and Fiji. Be on deck just after sunrise, as the ship navigates the channel into the lagoon at Wallis Island, where we'll anchor for the day. Visit the Cathedral of Our Lady of the Assumption, Mata-Utu, a stunning edifice built of blue volcanic stone chiseled and trimmed by hand or the Church of St. Joseph, with its colorfully decorated interior. Later, snorkel, kayak or stand-up paddleboard from one of the tiny islets offshore. (B,L,D)
DAY 13-15: Exploring Fiji
Enter the island nation of Fiji with a stop at Taveuni, where you'll experience warm Fijian welcomes at the village of Waitabu and snorkel in one of the Pacific's most successful community marine parks. Explore the waterfalls of nearby Bouma National Heritage Park and dive nearby reefs. Witness a dramatic firewalking ceremony at Beqa Island. (B,L,D)
DAY 16-17: Lautoka/Disembark/Home
Disembark in Lautoka this morning. Take a tour of western Viti Levu Island before your transfer to the international airport at Nadi for your overnight flight home, or choose to extend your stay and check in to the hotel. (Day 16: B,L)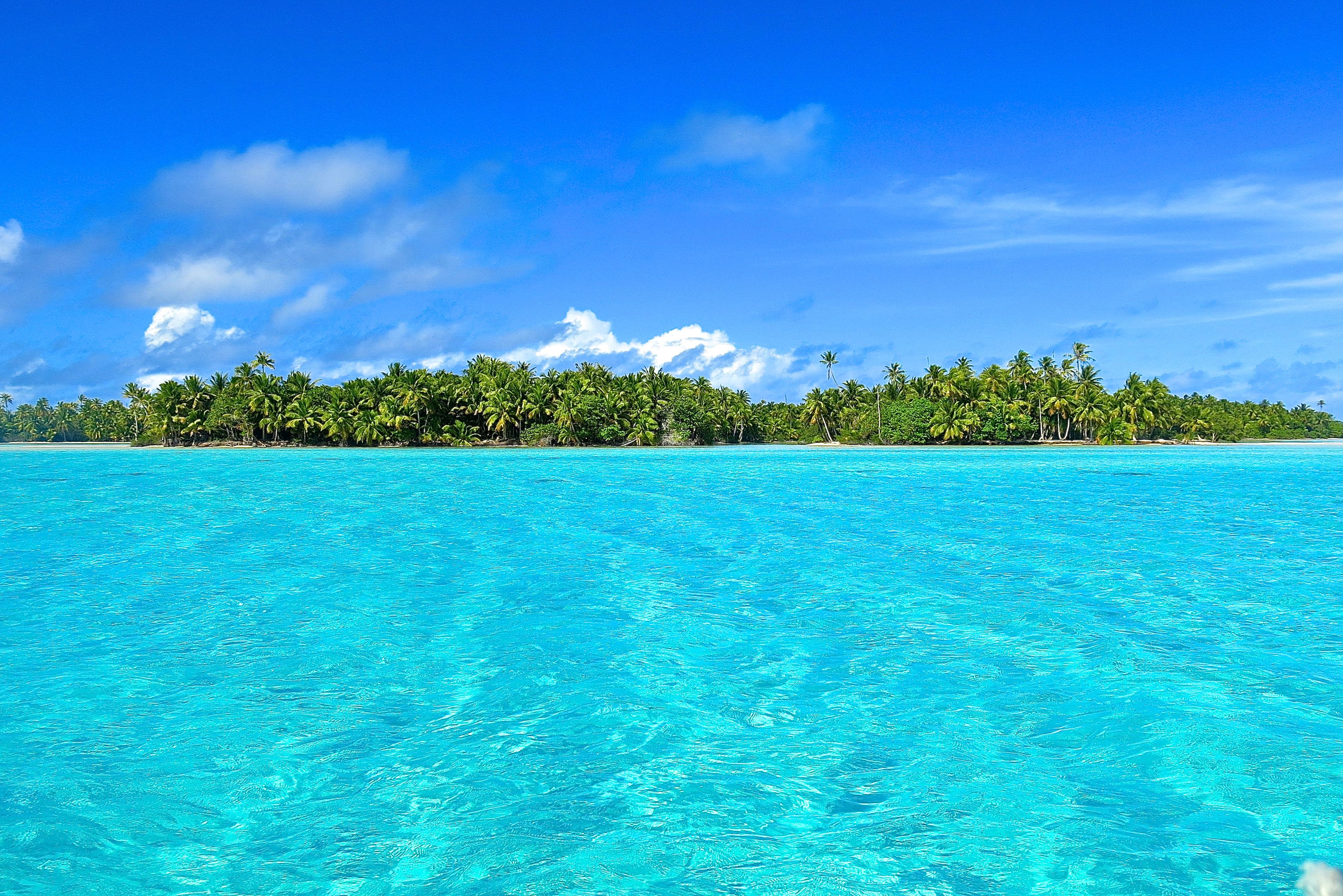 Learn More
The Beal family would love to have you join them on this expedition cruise, and we're eager to share more about the experience. To learn more about the itinerary, cabin availability, rates and travel logistics, contact us.
Unavailable in May? This Epic Polynesia itinerary is one of many South Pacific expedition sailings in spring 2018, featuring destinations from Easter Island to Bora Bora and countless small islands in between. Let us help you find the perfect itinerary for you!