Have I ever mentioned how much I love going on safari?
I just returned from Tanzania and this statement still holds true, 15-years after my first safari to Tanzania. I was looking forward to returning to the first African country in which I had set foot, and as expected, it felt as if I had returned to the continent that stole my heart and started me on the journey to where I find myself today.  My itinerary this time around included many extraordinary sites in Tanzania which ultimately became the greatest highlights of my visit: two incredible days in Tarangire National Park, exploration of the Ngorongoro Crater and experiencing the Serengeti National Park – without the crowds!
TARANGIRE NATIONAL PARK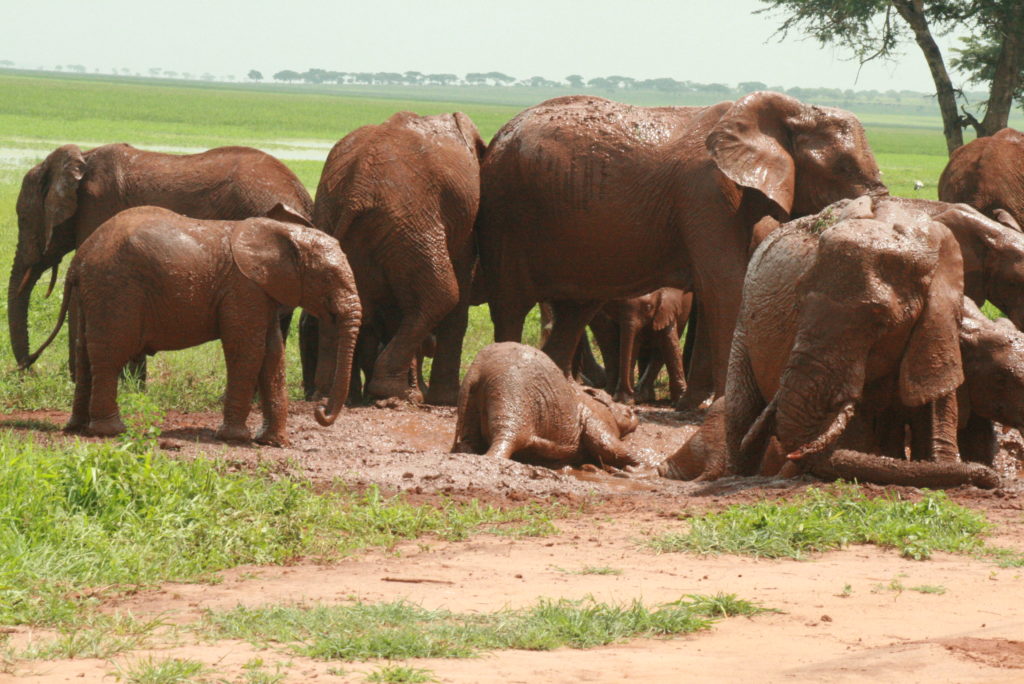 Tarangire National Park is known for both its large herds of elephant and its gorgeous scenery. As soon as we had passed through the park entrance gate, Mother Nature treated us to some wonderful sightings of elephant, giraffe, and the magnificently iconic baobab tree. We drove along the Tarangire River and had some spectacular encounters with large herds of elephant families. I particularly enjoyed our time visiting Sailie, a 27-square-mile swamp in the southern part of Tarangire. We loved watching the elephants enjoy a mud bath, while their babies tried to mimic their mother's actions, despite not having yet mastered use of their trunks. So unbelievably cute! Kuro Tarangire Camp is where I will forever fondly recall the lions calling just outside the dining area – and their continued calling throughout the night is a sound that I will never get tired of hearing!
LAKE MANYARA AND THE NGORONGORO CRATER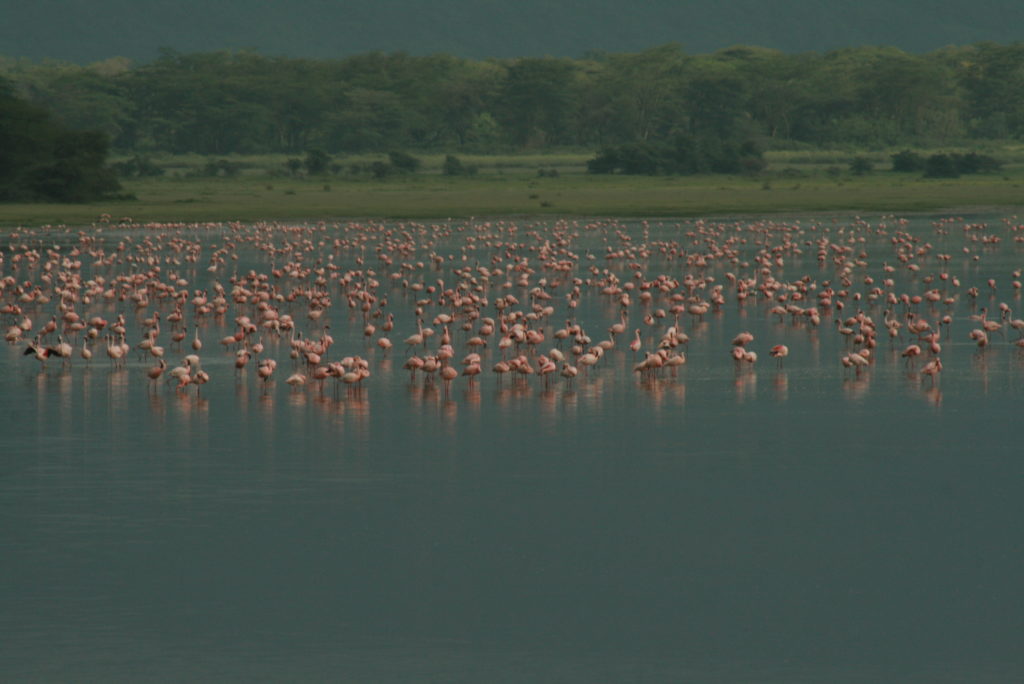 From Tarangire National Park we headed west towards Lake Manyara National Park. Along the way, we drove along the base of the high Rift Valley escarpment. Lake Manyara is one of the smallest National Parks in Tanzania – small but mighty – and we were lucky to see flamingos!
We then moved on to the Ngorongoro Crater. Once we were past the park gate to the crater rim, we stopped to look down at one of the world's incredible natural wonders.  In spite of the tendency for the Ngorongoro Crater to be crowded – especially during peak travel months – no safari in Tanzania feels complete without a game drive inside the world's largest unflooded and unbroken caldera.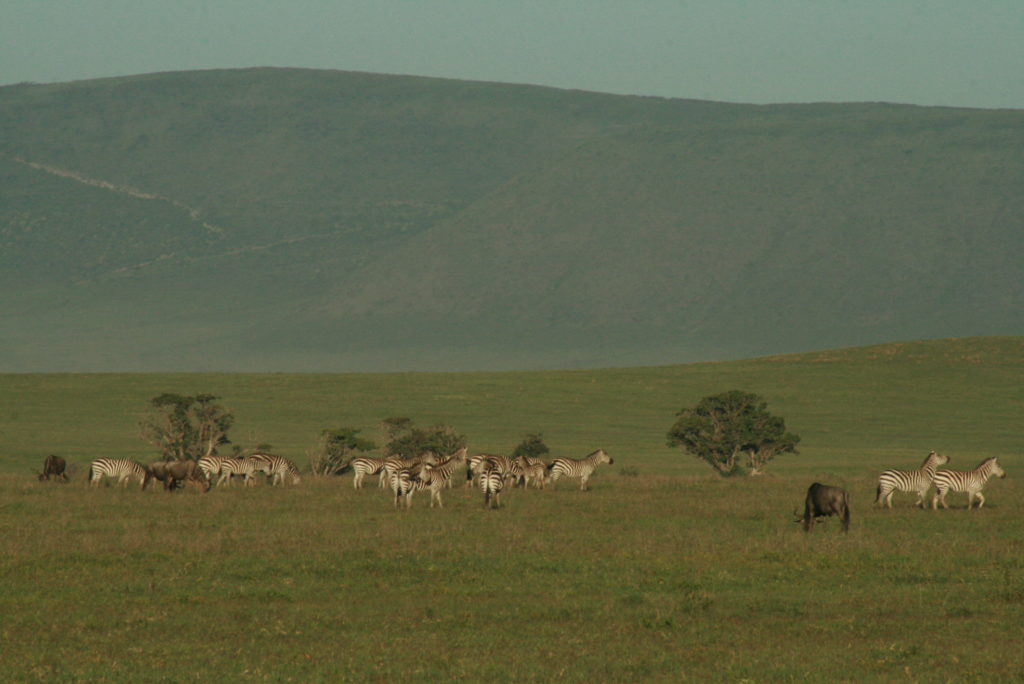 In my opinion, it is best to splurge and stay at one of the properties located at the rim. This gives you an edge, as you can enter the crater at 6:00am, well ahead of the travelers who stay at a lodge in Karatu, approximately a 90-minute from the crater floor. You will also love the morning light for photography, as later in the day the light can be more difficult for photos.  During my visit I couldn't help but marvel at the 365-degree view I had – everywhere I looked, I saw animals. There are 25,000 animals living in the crater and it is one of the best places in Tanzania to see Black Rhino.  You only need one day to explore this unique ecosystem, but if planned right it will be amazing and unforgettable!  The Ngorongoro Crater Lodge or Entamanu Safari Camp are well located for amazing views and have the best access to a proper road.
THE SERENGETI ECOSYSTEM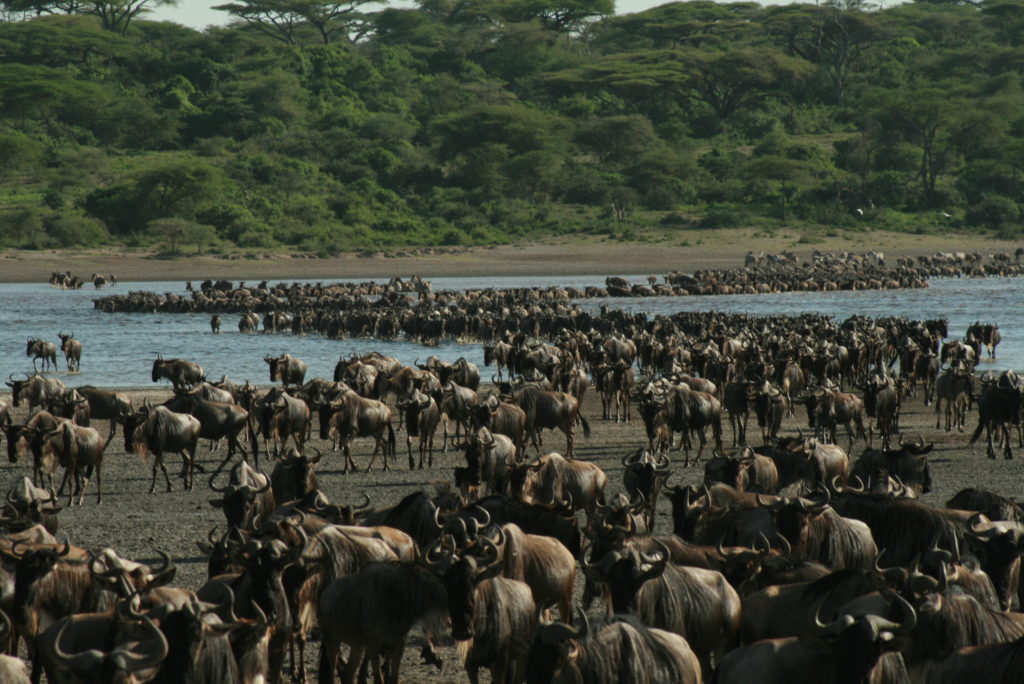 The Great Migration is synonymous with the Serengeti National Park, and one of my biggest misconceptions was that the entire park is public, and therefore off-roading is prohibited.  To my very pleasant surprise the Southern part of the Serengeti ecosystem is actually part of the Ngorongoro Conservation Area. This area is crucial to supporting both a large resident population of wildlife and the migratory species, such as the wildebeest. Some off-roading is allowed in this area, which means you can get amazing up-close animal sightings. The Great Migration typically arrives to the Ngorongoro Conservation Area around mid-to-late December, but the exact timing always varies and is dependent on the season's rainfall. Babies are typically born in January or February which always brings unfortunate predator action. There were many occasions where our vehicle was the only one at a sighting, proving that if planned correctly, a Serengeti safari can be achieved without the rumored vehicle traffic.
The best way to enjoy a safari in Tanzania – and ensure complete flexibility with both start time and duration – is to make sure you have a private driver/guide accompany you from start to finish.  We had so much fun with our guide and he really enhanced the overall experience with his knowledge and stories. Not only did he keep us informed and alert, he happily answered my endless questions. He generously shared his views and experiences of lodges and camps, mulled over possible itineraries along the way and deliberated with me on the pros and cons of various logistical options. I went home with many new appreciations, insights and fond memories.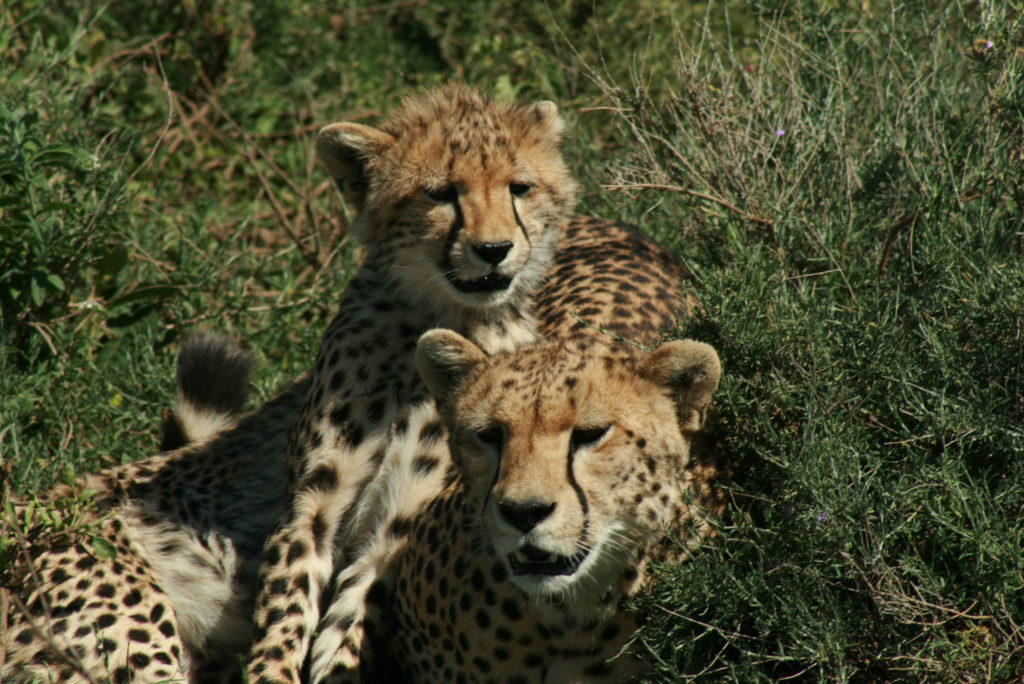 Life is all about experiences, and some of those experiences are more rewarding than others. A safari to Tanzania will certainly reward you with wonderful wildlife sightings, fill your heart and rejuvenate your soul.