"When you run alone, you run fast.
When you run together, you run far."
– Zambian Proverb
Located on the plateau of Central Africa, Zambia is a country with fourteen ecosystems, classified into forest, thicket, woodland and grassland vegetation types. The Rhodesian giraffe, Kafue lechwe and Zambian barbet are some of the country's well-known endemic species, and an estimated 757 bird species are known to exist in Zambia. Statistically the country has the highest density of leopard in Africa, and the fruit bat migration from the Congo Basin to Kasanka is the largest mammal migration on Earth. This phenomenon takes place in a pocket of forest in the smallest and least visited national park. As a safari destination, Zambia delivers a unique experience not to be missed.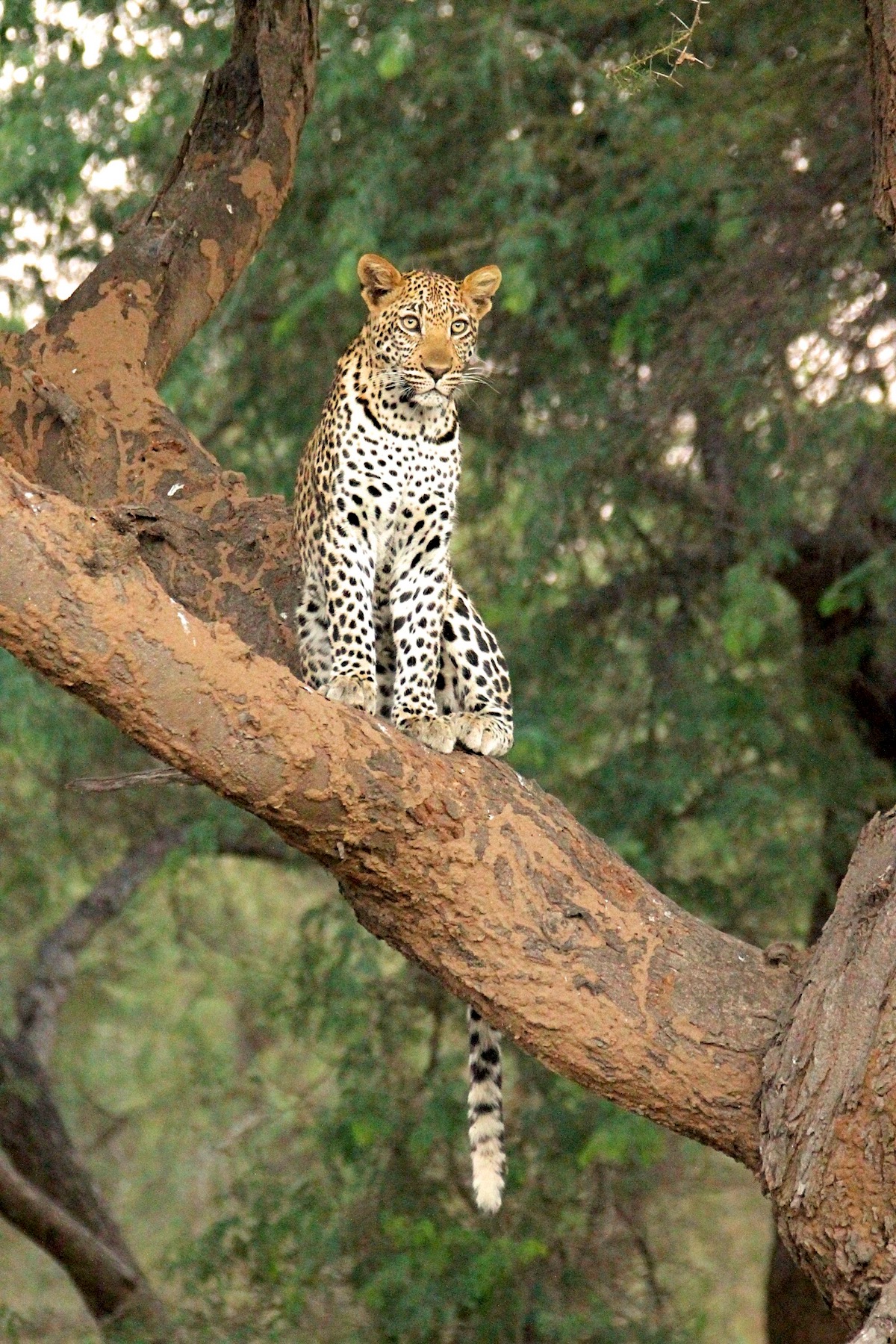 South Luangwa National Park
As the Proflight airplane wheels hit the runway at Mfuwe airport, the sun was hanging over the horizon, painting the sky in hues of red. Children were out in masses playing soccer on the adjacent sports field. It was Sunday, and that all-familiar lingering smell of smoke hung in the air. We had arrived at the gateway to the South Luangwa National Park. Here in Zambia, walking is the way forward!
My journey in the South Luangwa National Park started with the bushcamps of the Norman Carr portfolio. These camps are small, intimate properties which resemble traditional life in Zambia. Each property consists of 5 reed chalets, which are open to the elements, giving guests an authentic experience with nature.
From Luwi Bushcamp, it is a 9km walk to Nsolo Bushcamp. Kakuli Bushcamp is a further 14.5km walk from Nsolo, and Mchenja Bushcamp is another 8kms for those who want to walk a full circuit. As I wrote after my 2014 trip to the country: in Zambia, walking is king! These walks between camps range from 3 to 5 hours on foot, depending on fitness level and sightings along the way. But don't fear, a vehicle is always on standby to assist those who need a ride. You won't have access to WiFi here, so be prepared to disconnect and immerse yourself in the experience. Charging of electronics is done in the main area only, and most camps operate on solar power.
These experiences are what sets Zambia apart from any other safari destination—the authenticity, small camp sizes and ability to walk between properties. The country is arguably the most seasonal safari destination in Africa. Much like the Carmine bee eaters, which arrive in August and stick around until November, safari-goers flock here starting in May when the season officially opens. While the season officially ends in November, game viewing peaks in October before the rains arrive. However you must be prepared for the heat if you travel during the latter months.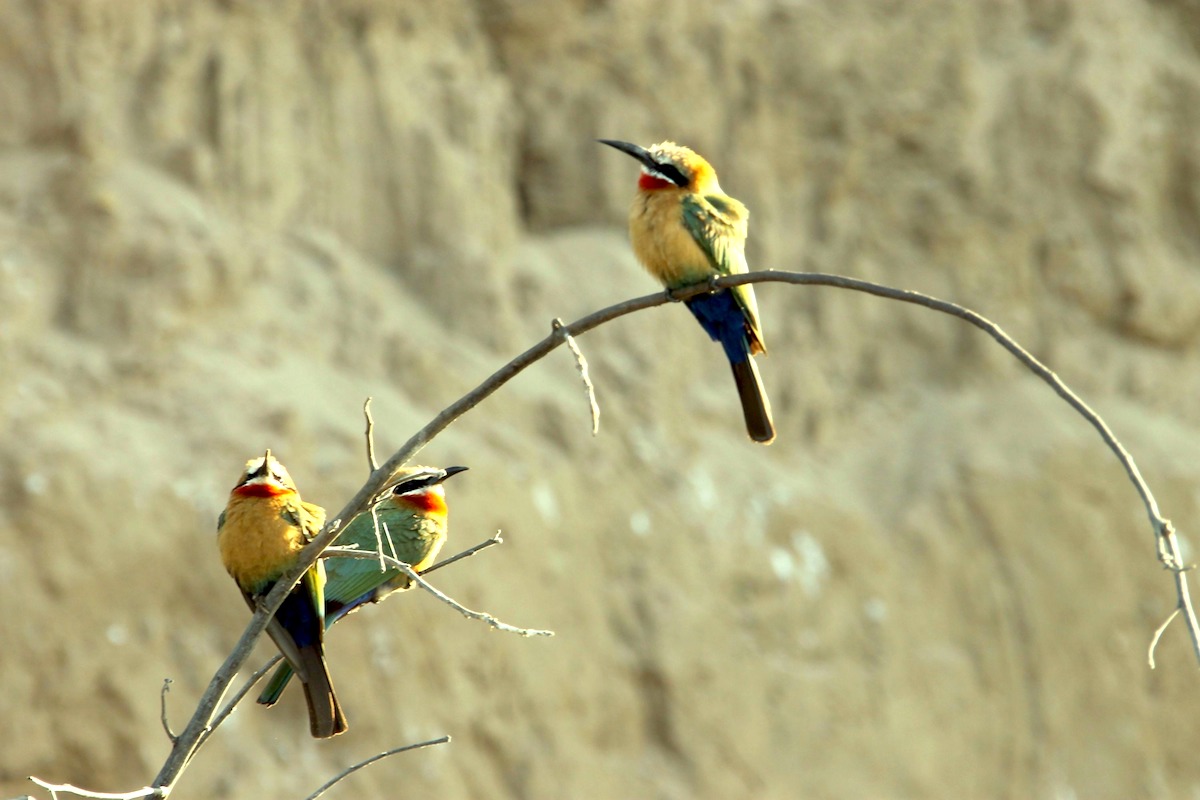 We ventured further up the Lewi River to its conflux with the Luangwa River. Kaingo Camp, a Shenton Safaris property, lies on a stretch of the Luangwa River deep inside the park. The property consists of 6 well-appointed chalets, complete with all the creature comforts. Each chalet has in-room charging, an en-suite bathroom and an outside bathtub. Chalets have ample relaxation space and a private viewing deck. The property offers three very productive photographic hides (structures which "hide" photographers by blending into the scenery) as well as a sleep-out deck. This part of the park is more remote, and vehicle traffic is less dense than the Mfuwe sector. Kaingo takes a maximum of four guests per vehicle, and all game drives vehicles are decked out with photographic beanbags, dust covers and guides that understand the importance of vehicle positioning at a sighting. The camp's entire fleet is made up of Toyota Hilux vehicles for the most comfortable game viewing experience possible.
Mwamba Bushcamp is a short 3-hour walk from its sister property Kaingo. The property consists of four tents and allows children ages 7 and up. Mwamba has a magnificent sleep-out hide in the plains where herds of wildebeest gather. They have their own photographic hide, and like Kaingo, this opens in three levels, giving photographers the option to lie horizontal to the water levels they are shooting. I had one of my most memorable sightings here, as we witnessed the Kianga pride (16 lions) take away a buffalo kill from the Kapanga pride (9 lions) just after the buffalo had been taken down. This magnificent display of dominance filled the night's silence with growling and roaring as the prides collided! Twenty-five lions were in full fight mode, while the heard of buffalo scattered like deer in the headlights—fading into the night after realizing that one of their own lay slain.
Next, we crossed the channel onto a peninsula. This is where Tafika lies, surrounded by the Luangwa River. The camp is located just north of the Nsefu sector and is owner-operated by Johan and Carol Coppinger. This six-chalet property offers a "home away from home" experience. The owners have lunch with guests daily and enjoy a drink with clients before dinner. Chalets are basic and open to the environment, with electronics charging available in the main area. You can mountain bike during your down time and visit a local village for a cultural component. Chikoko Trails and Crocodile Camp are Tafika's two bushcamps. Chikoko Trails is a 4-hour walk from Tafika and consists of three chalets on raised platforms. Crocodile is further and consists of three rondavels (traditional round rooms with conical thatched roofing). Your only option here is walking, and meals are prepared the old-fashioned way on an oven in the ground! If you are looking for a remote experience, this is for you!
I ended my stay in the South Luangwa with the Robin Pope portfolio. Their delightful camps each have their own personality, look and feel. Nsefu Camp consists of six rondavels and is the oldest photographic camp in the park, while Tena Tena boasts six luxurious safari tents with unique adjacent open air en-suite facilities. The ethos is the same across the portfolio, focusing on phenomenal guiding, excellent cuisine and a warm and welcoming feel. Here single travelers can visit without paying an additional single supplement, and long stay rates offer great value. Although you would be limited to a section of the park if you do a circuit, in my opinion it is the best sector in the park.
Lower Zambezi National Park
There is a direct flight from South Luangwa to the Lower Zambezi. The first stop is Royal Airport and the second Jaci Airport, serving the entire Lower Zambezi before the flight heads back to Lusaka.
I headed into the park, where old world safari splendor meets the mighty Zambezi. Greeted by a welcoming sense of awe, I stepped in Chiawa Camp, with nine tents (including a honeymoon suite with its own private plunge pool.) Here they offer creature comforts like a work-out area adjacent to the main pool area, hairdryers and robes in the tents and ala carte dining, catering to all dietary requirements in style. However, this is not where the awe-inspiring experience ends. This portfolio remains a leader in conservation, using red filters on spotlights and vehicle headlights when driving at night. Photographers don't fret, they use wax paper to dim the brightness of the white light if you must take photos.
Chiawa's sister camp Old Mandoro is smaller, more intimate and thrillingly open to the elements. The camp consists of four reed chalets with open-faced views of the surrounding woodlands. Elephant activity is at its best here, and close encounters are par for the course as resident bull elephants frequent the property. Staff are delightful, and the guiding is exceptional. If you want the best of both worlds, you can combine these two lodges for an extended stay in the Lower Zambezi.
Nestled between Chiawa and Old Mandoro lies a camp with arguably the best view of both the river and escarpment: Sausage Tree Camp. This eight-tent property has a breakfast bar that has guests sit with their feet dangling over the mighty Zambezi. Their sister camp, Potato Bush, has four rooms, and small groups or families can take sole use of the camp for a more intimate experience.
Further up the river lies Anabezi and its smaller more intimate sister property Amanzi. If you want luxury in the bush, this is the place for you! Stocked mini bars in each tent, indoor and outdoor bathrooms, state of the art espresso machines, water spraying from the ceiling in the main area offering relief from the afternoon heat, plunge pools, ala carte dining – no expense was spared in the build of the newest addition to the Lower Zambezi. This is part of the wonder of the Lower Zambezi – there really is something that appeals to everyone.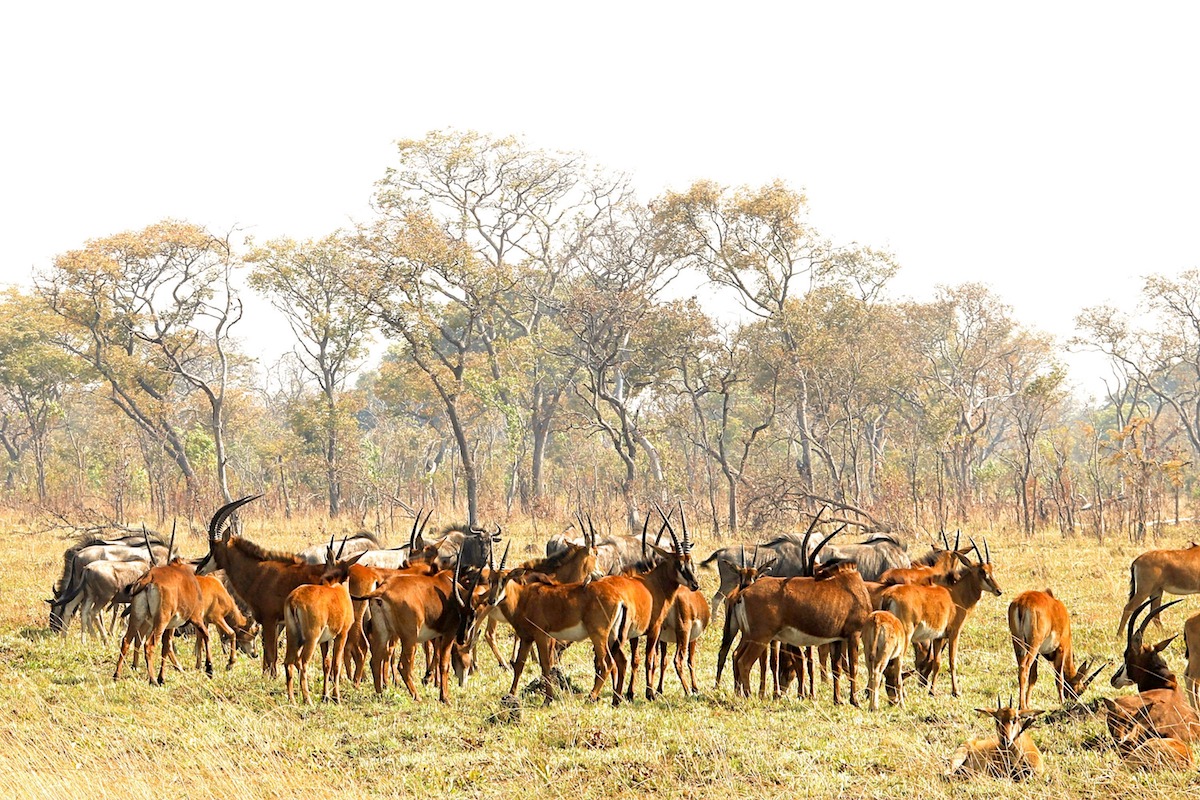 Kafue National Park
My last stop was in Kafue National Park, where I visited Busanga Bush Camp and Shumba Camp, the two Wilderness Safaris camps in Zambia. This is where I took flight over the Kafue plains in a hot air balloon, overlooking large herds of puku and red lechwe, pods of hippo and vast open plains. The scenery here is breathtaking and quickly puts into perspective why conservation efforts are so important.
"We are seeds as well as parasites to the earth. We can either give or take, depending on our perception of growth."
During this flight, I was reminded why it is so important to run together and not alone, for the race does not end with my personal victory, but with what I leave behind for my children.