I bless not only the rains down in Africa!
As the music lover that I am, when I found out I was getting the opportunity to go on an educational trip to Southern Africa, I must've played Toto's "Africa" about a hundred times.
This little ditty definitely got me in the spirit for my trip to Botswana (10 days), Zimbabwe (2 days) and South Africa (4 days). I started on safari in Botswana moving around to various camps within the Okavango Delta. Botswana will always have a special place in my heart. I loved the remote setting. Because Botswana is very strict in terms of camp requirements and practices low volume tourism, camps are generally smaller, allowing for a more intimate experience with wildlife.
I spent my first night in awe of my location. We were at a boma dinner (a dinner specializing in traditional African foods and flair) and after we completed our meal, the camp staff started singing in Setswana. Underneath the open sky, filled with a multitude of stars, I felt so fortunate! This was my first trip to Africa, and the experience was beyond my expectations. Working for Travel Beyond gave me an idea of what I would be in for, but until it became my reality and I experienced it firsthand, only then did I have a better understanding and appreciation. I loved seeing all the animals in their natural environment, learning their behaviors and seeing their interactions. I just kept thinking, "I'm not at a zoo right now. This is amazing!"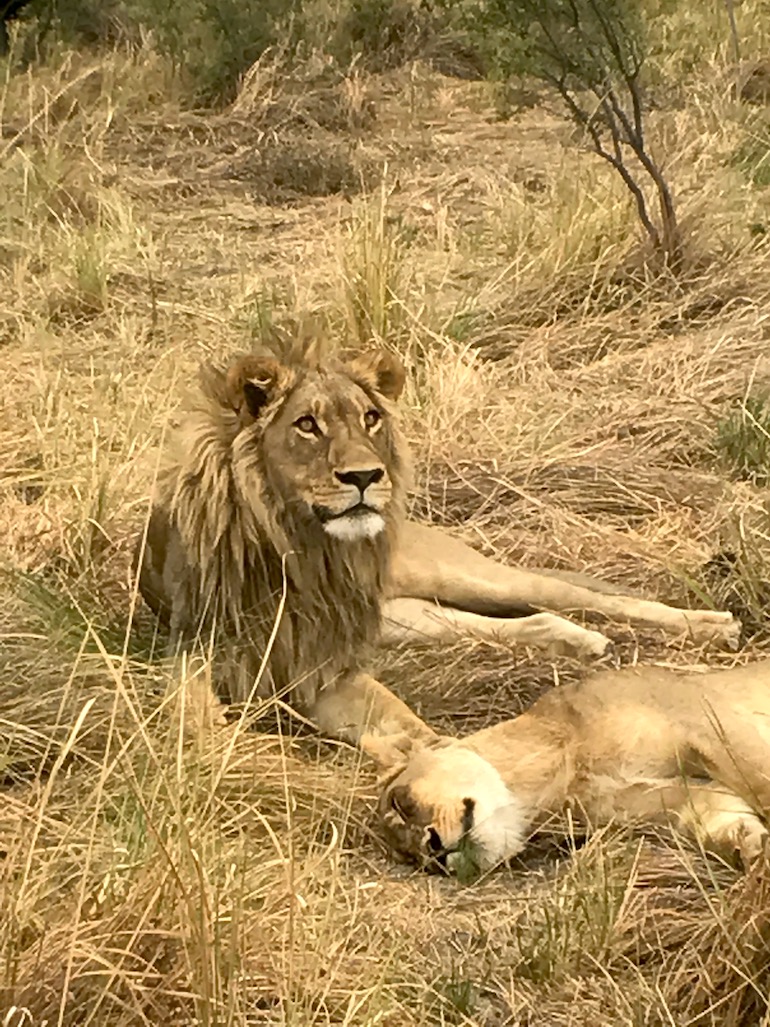 The remote setting allowed me to disconnect from everything back home, which I enjoyed very much. Before the trip, I wondered if I'd like this change and if it'd be really weird not going to Target every other day (a frequent occurrence in my daily life). In today's bustling world, we don't have a lot of opportunities in our daily lives to disconnect from our routines and constant technology. Being on safari was a nice change of pace, and I didn't miss some of the things that had become the forefront of my daily routine. I was able to take a break and just enjoy being in the moment of one of the simple things in life – nature. In fact, some of my favorite experiences weren't captured on camera because I was just enjoying the moment instead of taking pictures. I will just have to rely on the picture I took in my mind.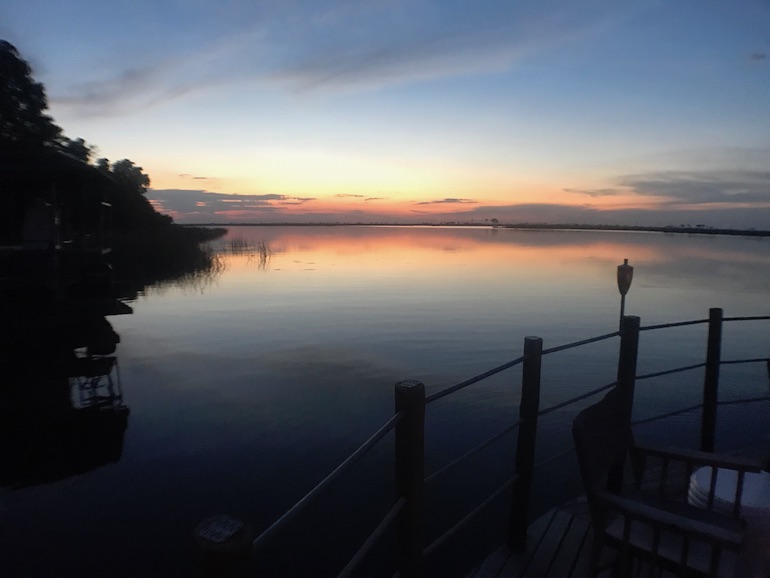 While on safari, I felt as though I was in my own little world out in the bush. I just kept reminding myself to soak in every minute since I can't do this at home! I stepped outside my comfort zone on this trip, trying new foods and even sleeping out one night in the bush on a sleepout deck. I'm such a "city girl" back home, but maybe you can "take the city out of the girl"…at least when it comes to being out in the bush. The sleepout ended up being one of my favorite parts of the trip.  I guess if you're going to do it, the African bush is a great place to start!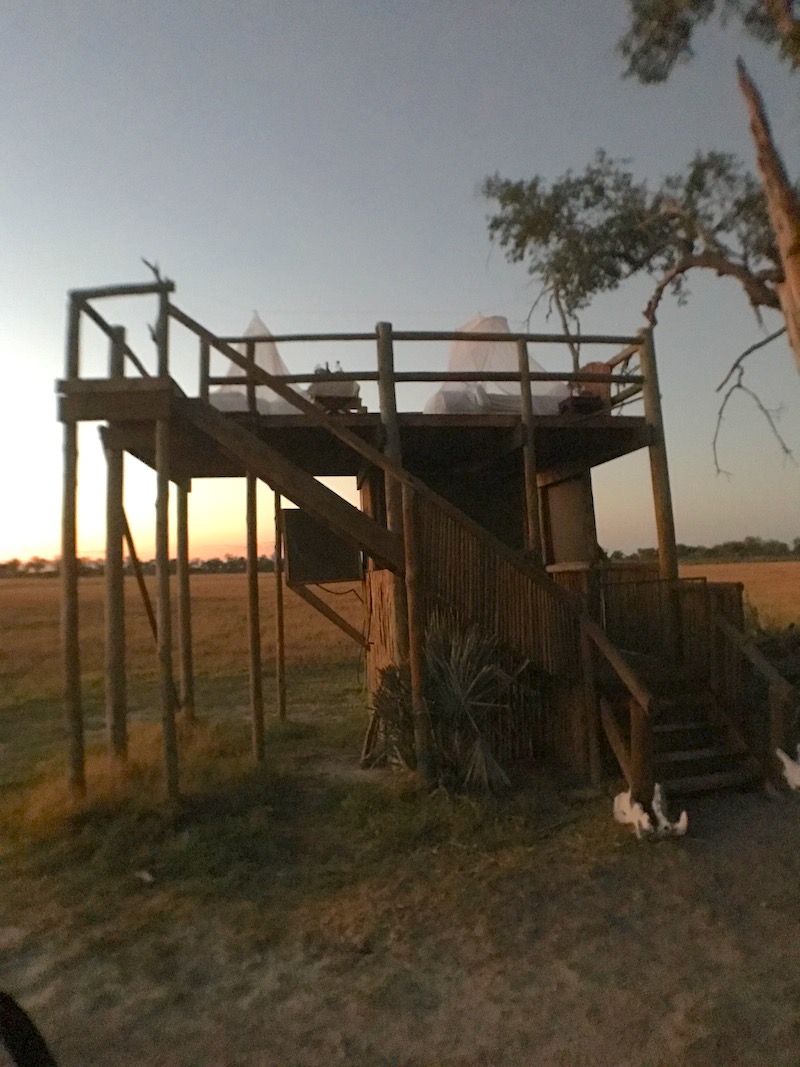 Following my 10-day safari in Botswana, I visited Victoria Falls, Zimbabwe, to see Africa's greatest waterfall. When our light aircraft touched down, it was an adjustment to be back in civilization. For the previous 10 days, I hadn't seen a building, a concrete road or so many people. It made me appreciate the experience I just had on safari even more.
I'd seen pictures of Victoria Falls and heard many great things, but the pictures do not do it justice. To come in contact with this awe-inspiring waterfall goes beyond the sense of sight and makes the experience that much greater. To hear the water rushing and feel the touch of the mist against your skin—well, you obviously can't get that experience from a picture. As one of the seven natural wonders of the world, Victoria Falls was definitely a bucket list item!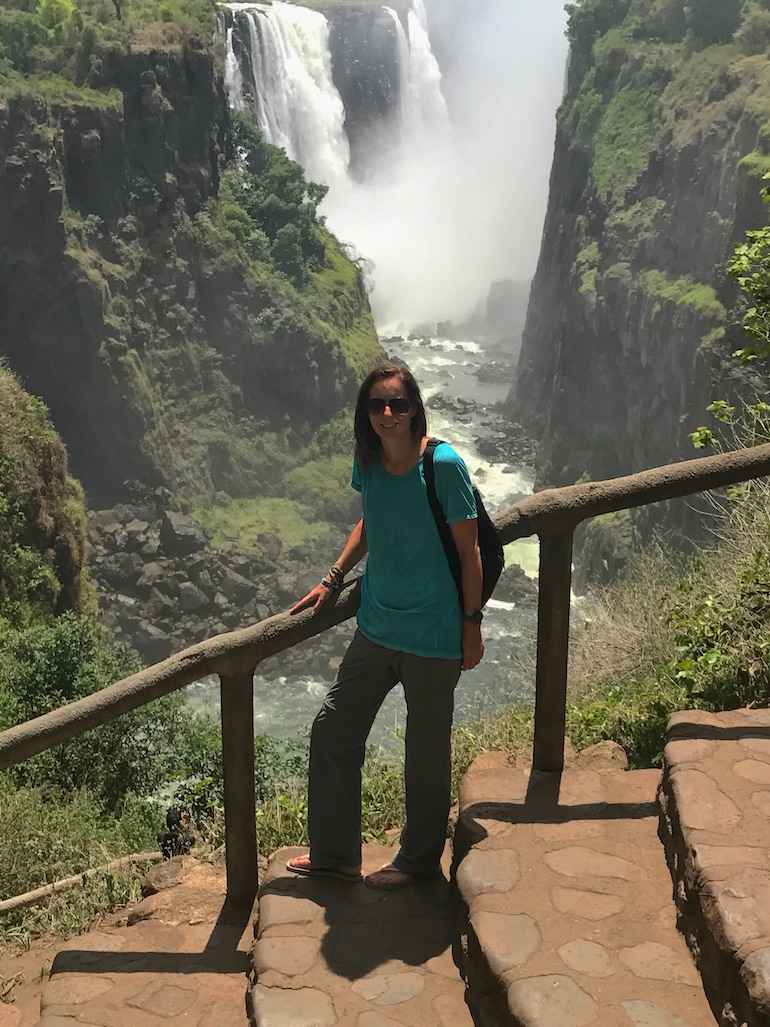 My trip ended in Cape Town, South Africa.  I visited Robben Island to see the prison where Nelson Mandela was imprisoned for 18 of his 27 years spent in incarceration. I also enjoyed the Peninsula Tour, with views along the cape that simply took my breath away. But the animal lover in me enjoyed seeing the penguins at Boulders Beach the most on this tour. My final night was spent winding down in the winelands region in Franschhoek.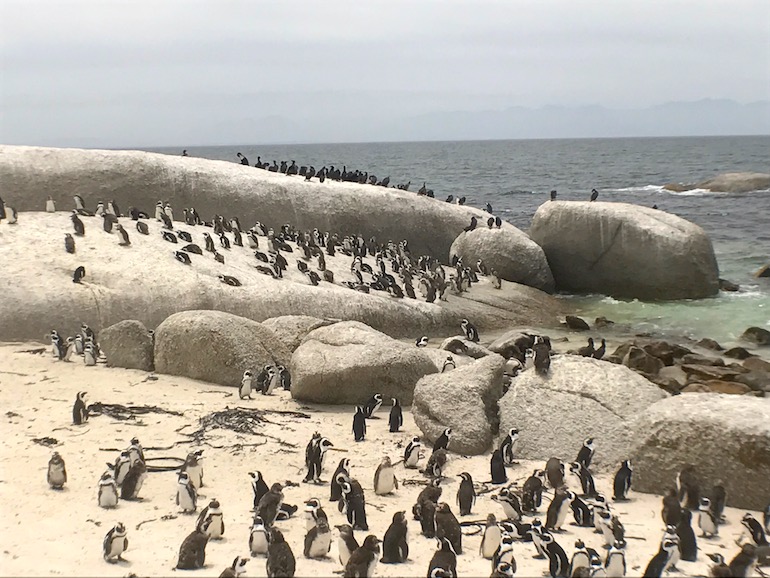 The trip was a nice balance of safari and city exploration. I had times of excitement and adrenaline rush, but they were also coupled with relaxation and a chance to slow down. This trip offered many opportunities for self-reflection. While reflecting on my final night I realized that not only did I discover new destinations, I also discovered new things about myself in the process. Like the lyric to the song, I got to "take the time to do the things I (we) never had."