Life moves at a (slightly) more leisurely pace during the summer, making it a great time for a getaway. Whether thinking about traveling this summer, or stretching your plans until later into the fall, we have a couple of ideas that may appeal to adventure-lovers and wildlife enthusiasts alike!
ECUADOR EXPLORATION
It may seem different to think about a land-based exploration of the Galapagos Islands, but for travelers who prefer a proper bed rather than sleeping aboard a ship, this is a perfect solution! Your adventure starts in Ecuador's highlands, with two nights at a family-owned Andean hacienda. Immerse yourself in the culture and experience of this working ranch, where you will truly feel like part of the family. Then, head to the islands for your Galapagos exploration! You will stay at a luxury eco-lodge in the islands, offering you enhanced comfort and safety, while your daytrips by boat and on foot will provide you with a deep appreciation of the diversity of the archipelago. Your exploration will also help you feel more connected to the local culture as you meet your island neighbors and learn more about life in the Galapagos.
See our itinerary for our Land-Based Exploration of the Galapagos Islands
A KENYAN ADVENTURE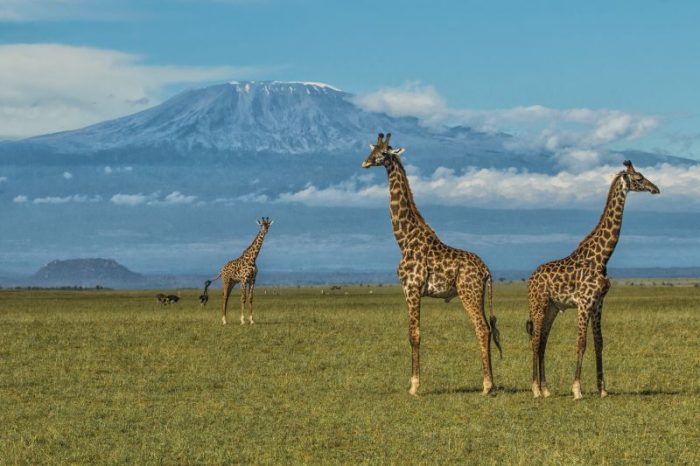 From the bustle of Nairobi to the adventure of the Kenyan bush, you are certain to love your time exploring the country that many consider the 'birthplace of safari.' With picturesque landscapes ranging from savannah to mountain highlands, you will experience the different ecosystems, wildlife, and activities of this gloriously diverse country. Of course, a highlight for many is the opportunity to catch a glimpse of the Great Migration of wildebeest and zebra, as millions migrate across the Masai Mara each year. All along this fantastic adventure, you will feel both the historic charm of the safaris of old, while surrounded by luxury and comfort of your beautiful accommodations.
See our itinerary for Ten Days of Exploration in Kenya
Remember that Travel Beyond believes your trip should be designed just for you. If you are interested in what you see here, let us know! Our consultants will create a unique itinerary just for you, offering recommendations for the destinations and experiences that best fit your style.