With the rush of the holidays behind us but the grasp of winter still holding tight, many travelers are eagerly asking, "Where next?" Our partner spotlight this month is Lindblad Expeditions, whose Galápagos itineraries check all the boxes for an unforgettable family-friendly adventure: unique wildlife, exciting activities, engaging kids programs and more.
The Galápagos Islands hold a special spot for more than a dozen Travel Beyond team members who have visited over the years (read our Galápagos blogs), so we've compiled four reasons to visit the Galápagos Islands this year.
1. Engaging Activities
In the Galápagos, activities abound for a variety of ages and levels of fitness. Active travelers can explore the islands on stand up paddle boards or snorkel with sea lions in ship-provided gear, while less mobile travelers can view underwater life from the comfort of a glass-bottomed Zodiac or view footage aboard the ship captured by special underwater cameras. Each stop on land offers an array of activity options to choose from, like an easy stroll exploring the wildlife on the beach or a more rugged hikes to search for wildlife further inland. Kids-only programs offer special activities, challenges and adventures suited for the younger explorers, making the Galápagos an ideal destination for multi-generational family trips.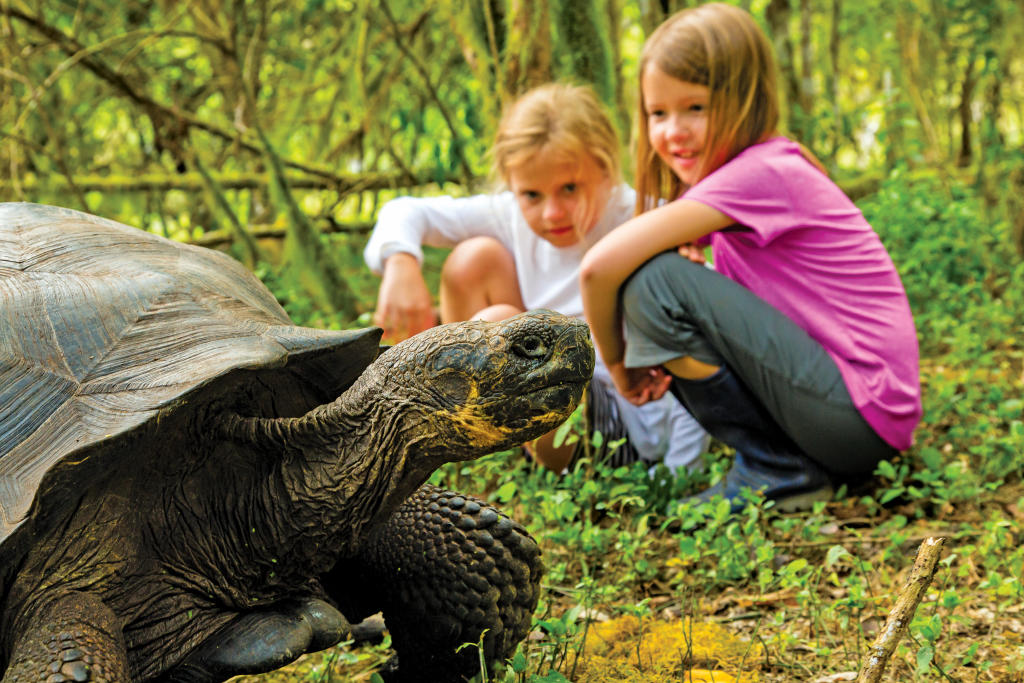 2. The National Geographic Endeavour II
The brand new, stunning 96-passenger National Geographic Endeavour II makes for a luxurious and comfortable home base as you explore the enchanted islands. With a range of accommodation options from suites to triples to solo cabins, the newest ship in the Lindblad fleet ensures a room suited to each type of traveler. Better yet, the Endeavour II is the first ship to offer seven sets of connecting rooms, perfect for accommodating families. In addition to the new Endeavour II, the Lindblad Expeditions fleet also includes the National Geographic Islander, a 48-passenger ship offering additional Galapagos itineraries.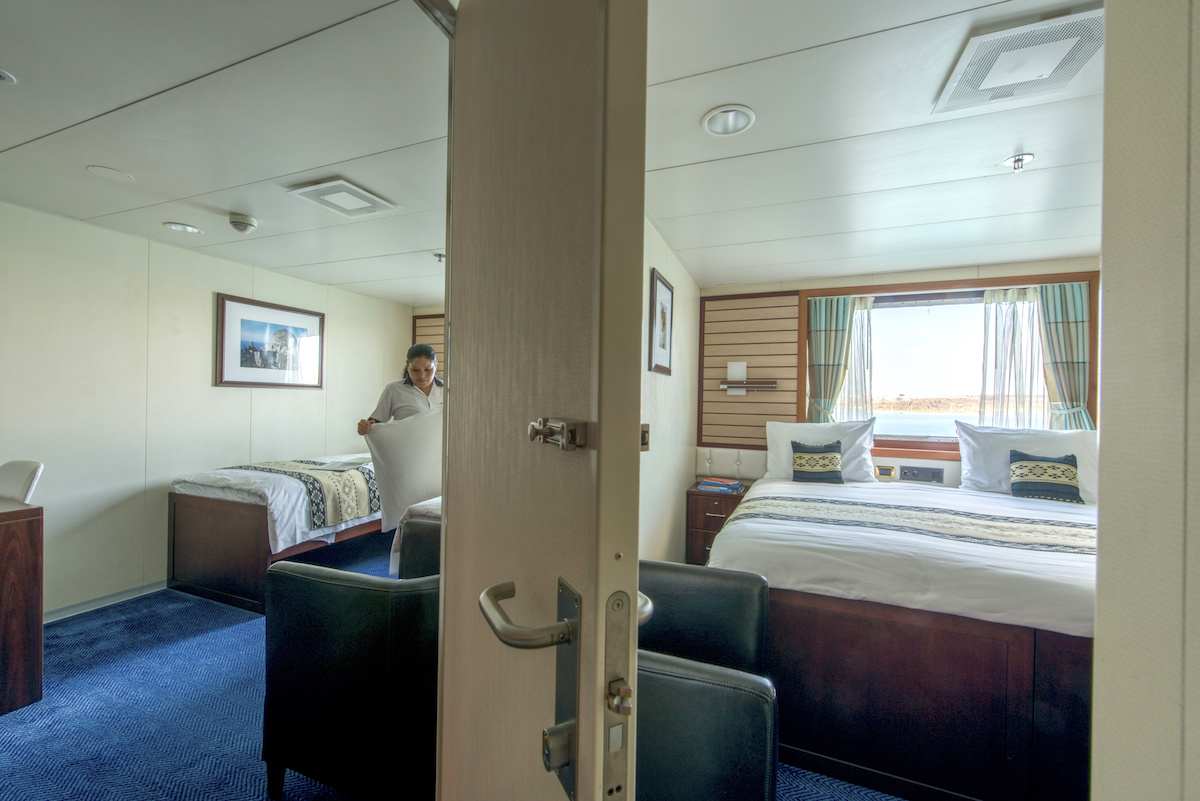 3. Unforgettable Wildlife
The inhabitants of the Galápagos Islands are the destination's biggest draw, and travelers are known to return home with thousands of close-up photos of giant tortoises, sea lions, blue-footed boobies, marine iguanas, penguins and other wildlife. And with National Geographic photographers aboard, eager to give photography tips, it's hard to go home without good wildlife photos!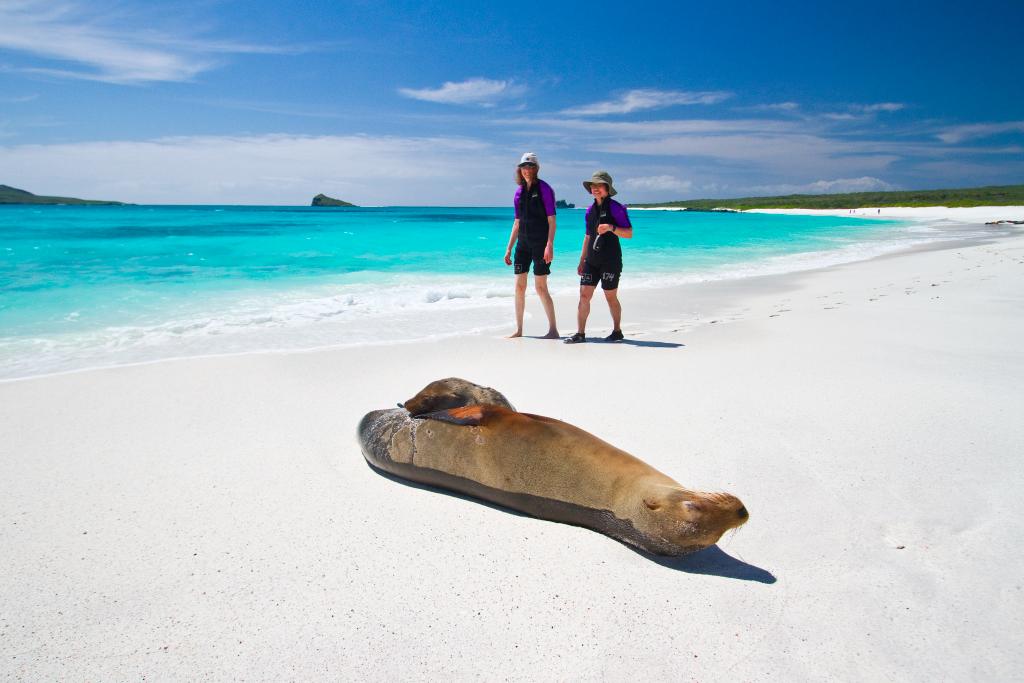 4. A Longstanding Tradition
In 2017, Lindblad Expeditions celebrates their 50th anniversary of Galápagos expeditions. Along the way, they've led the charge on Galápagos conservation, sustainable tourism and community development. Lindblad Expeditions contributes to important research at The Charles Darwin Research Center, funds scholarship programs for local students, partners with local artisan projects to recycle waste into art and supports veterinary projects to combat invasive diseases, among numerous other programs vital to the Galápagos ecosystem.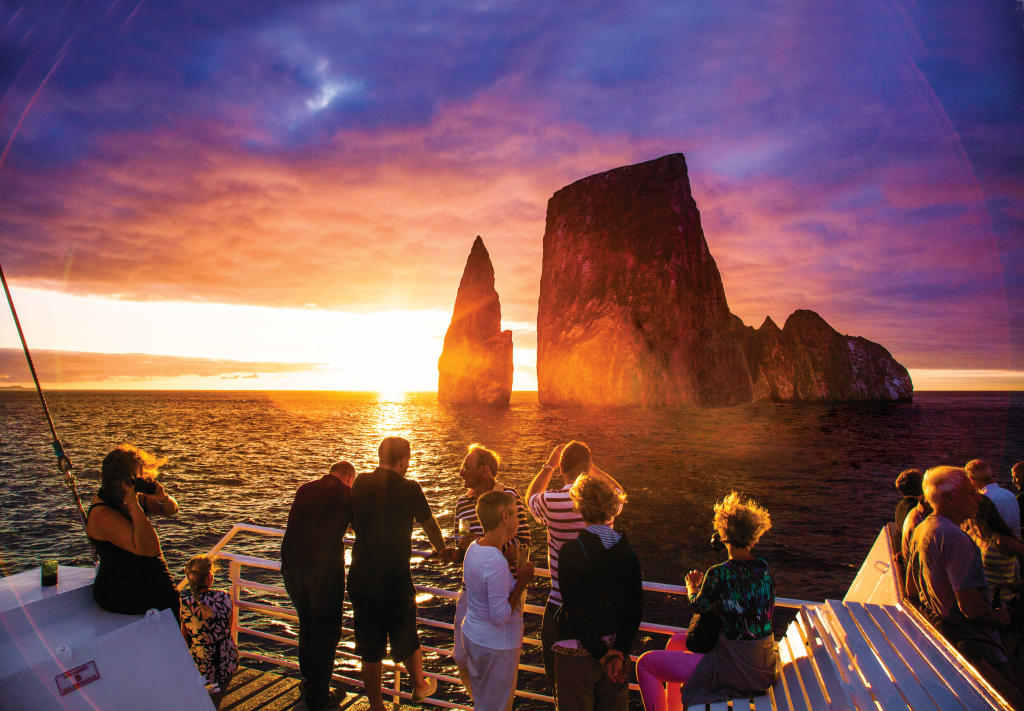 Photos courtesy Lindblad Expeditions.