Early this summer, I had an amazing opportunity to sail with Silversea Expeditions from Darwin, Australia to Koror, Palau. For me, this was a trip of a lifetime! When I learned that the ship would spend most of the time sailing around West Papua, Indonesia, I was ecstatic! Most people only dream of visiting the island of New Guinea, but I would get to hike and snorkel there and meet many interesting people from remote tribes along the way. Before this trip, I couldn't locate Palau on a map, but I would come to learn that it is a beautiful island nation in Micronesia, where people are kind and carefree and where stunning scenery abounds (above and below sea level). Many Palauans speak English and the U.S. dollar is their local currency… I had no idea!
The trip started in Darwin, Australia. I was unfortunately only in Australia for two nights prior to the cruise, but I quickly fell in love with the country. I found Australians to be instantly loveable–eager to help out, happy to make small talk and all-in-all a very cheerful bunch. A longer exploration of Australia is definitely high up on my travel wish list!
Darwin is unbearably hot in late May, so I highly recommend a hotel that has a high-quality air conditioner. There are a couple fun activities to keep you busy in and around Darwin. I didn't get the chance to go cage diving with the crocodiles (maybe next time!), but my good friend and travel companion, Pam, and I were told by our driver to visit Mindil Beach Sunset Market late in the afternoon. It was an amazing spot to start our trip! The locals bring their own beer or wine and sit out on the beach to take in the magical sunset. I must have taken more than 30 photos of the stunning sight, as the colors became bolder and more dramatic by the minute. The gorgeous sunset aside, there is a fantastic market adjacent to the beach that has lots of interesting local food stands (from Asian food to crocodile burgers), Aussie outback gear, jewelry and other local handicrafts. The market is only open on Thursdays and Sundays May through October.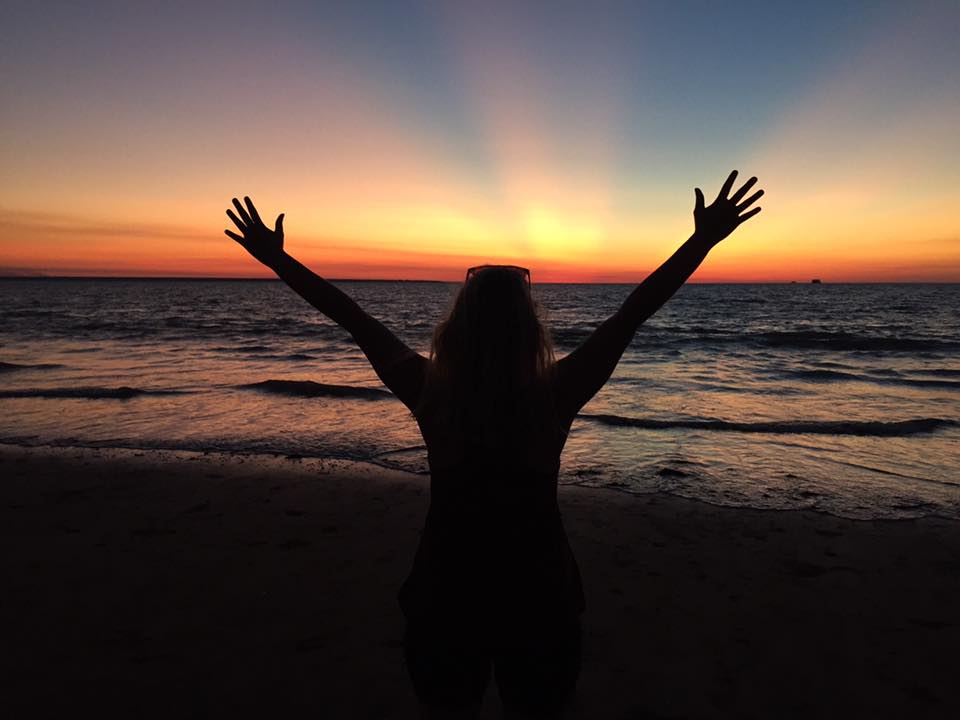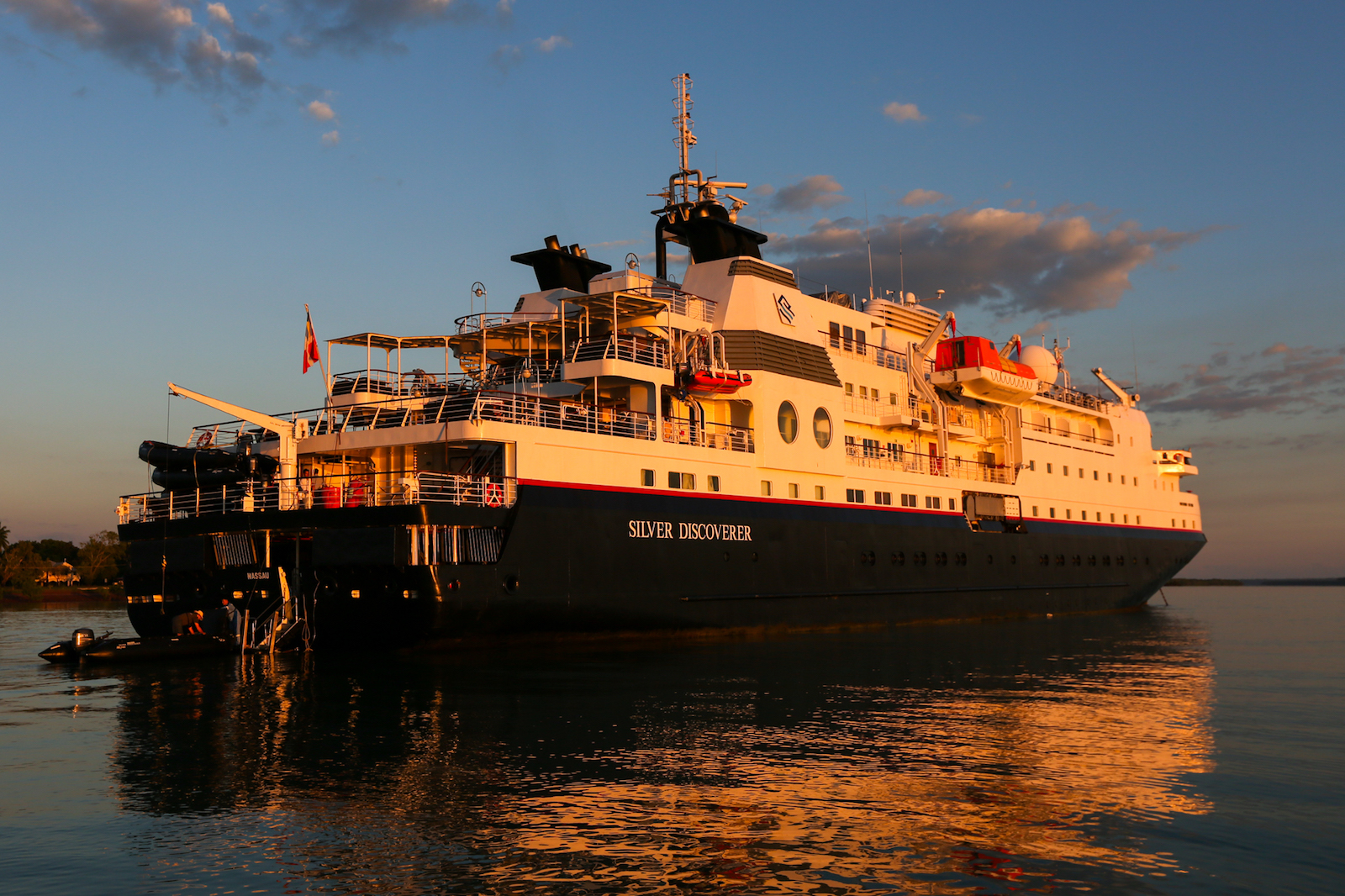 The Ship
After our brief stay in Darwin we embarked on the Silver Discoverer, one of Silversea's expedition ships. She was amazing! The ship carries a maximum of 120 passengers and 96 crew members. We stayed in a Vista Suite with twin beds, and I thought the room was perfect for two friends or a couple traveling together. For our 15-day journey, it was nice to have the extra space that the suite provided. Of course, we spent most of our time outside of the cabin, but it was certainly nice to have space to unpack and make ourselves feel at home during the trip.
Meals on the Silver Discoverer were top notch! Breakfast and lunch were casual meals on board the expedition vessel. There was no time wasted between adventures to "tidy up" for meals, but the food was always delicious. For dinner we could dine al fresco on the pool deck for their special "Hot Rocks" dinner, during which we cooked our own fish and meat on a sizzling hot lava rock atop our table. This was my favorite way to dine; the weather was perfect for outdoor dining almost every night we were on board. Indoor dining came with a dress code–no shorts or flip flops, but most women wore dresses and the men wore slacks and button-down or polo shirts. For guests looking for a night in, room service was available at any time.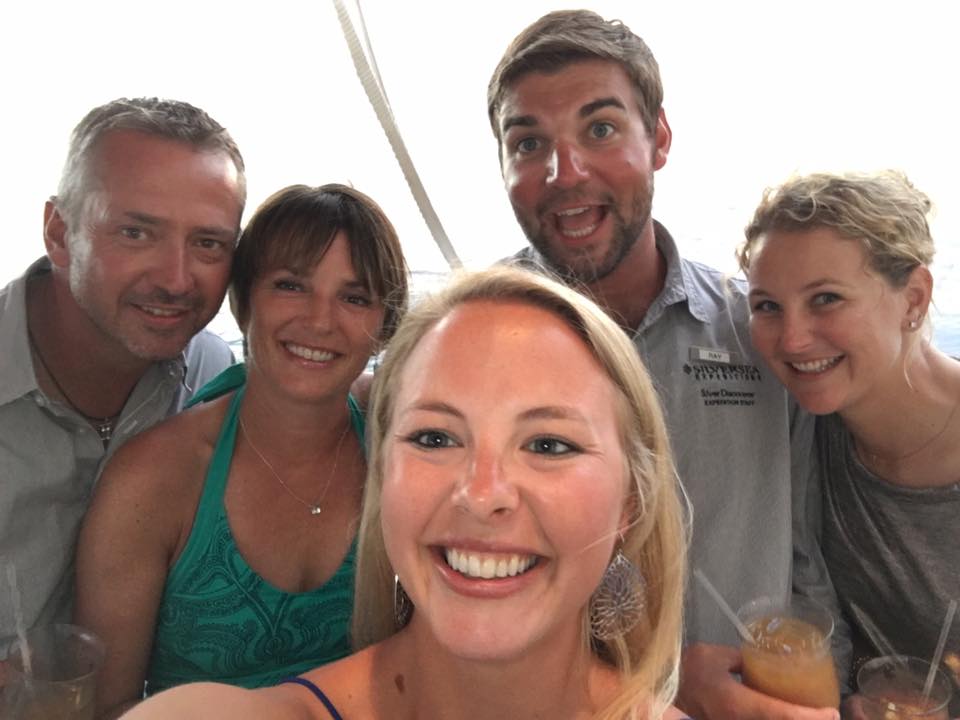 The Staff
The onboard staff made the experience even more phenomenal. The expedition guides were kind, funny and knowledgeable–all with their own quirks, interests and areas of expertise! I made some good friends on board, which made exploring this amazing part of the world that much better!
If you are lucky enough to cross the equator on board a Silversea vessel, be sure to take part in the equator crossing "ceremony" – it's a hoot!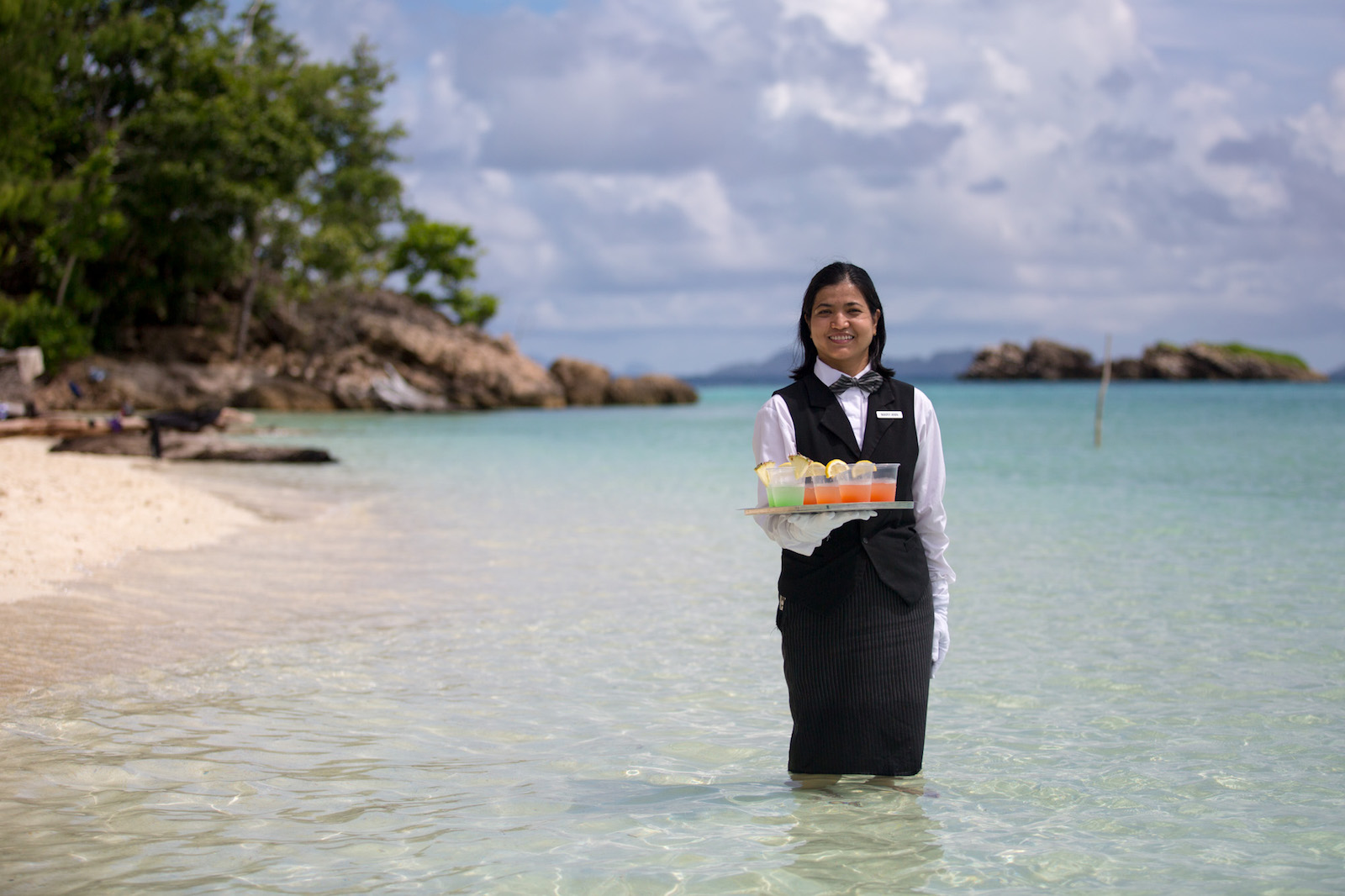 Above: Our sweet butler Mary-Ann took the best care of us during our trip and catered to our every need.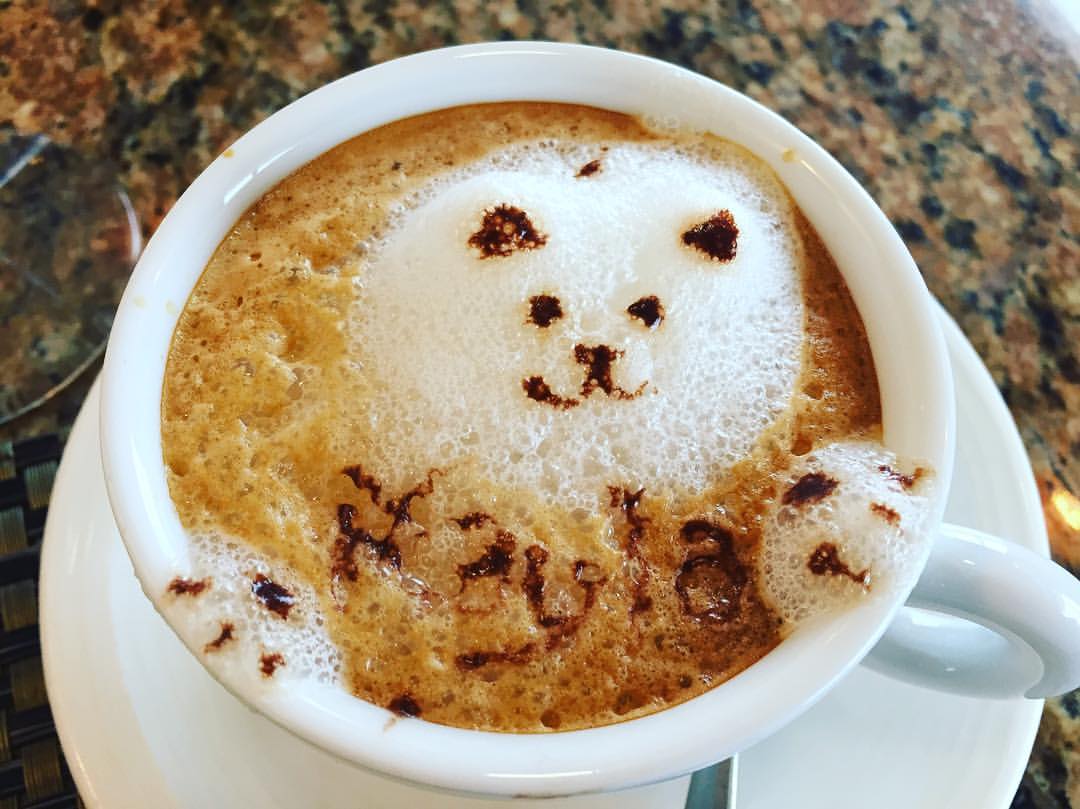 Above: Jimmy made us the most elaborate lattes every morning. I've never seen such an artistic beverage!
The Expedition
The adventures we had on this trip cannot be summed up in just words or photos. Rather, I remember the trip as a feeling of absolute happiness. To me, nothing can quite explain the incredible journey that I experienced on board the Silver Discoverer. We explored untouched remote lands, met people from far flung islands, made wonderful friends, and took in some of the most beautiful scenery I've ever seen.
Here are some of my favorite expedition photos: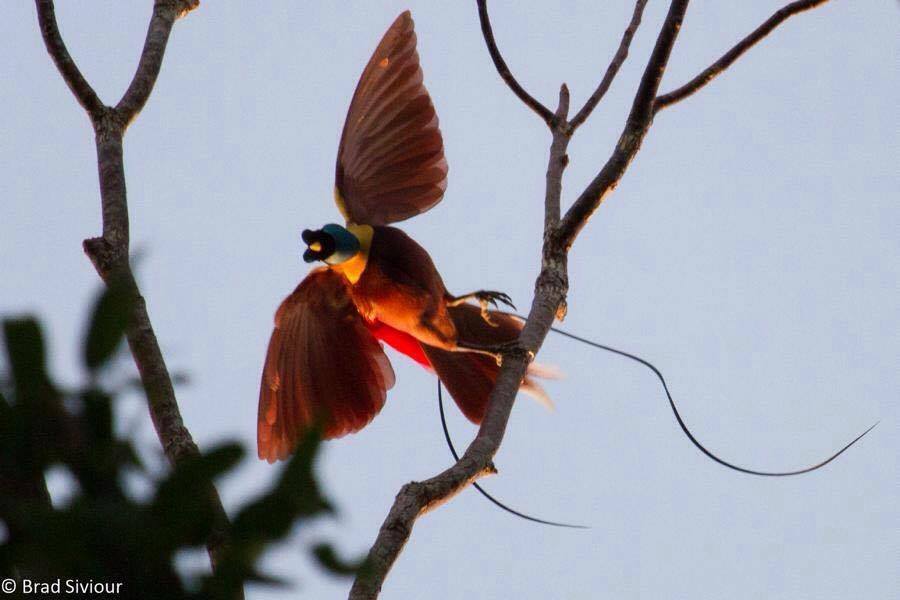 Above: Bird of paradise – There was a 4am wake-up call for this hike on Gam Island, Indonesia, but it was well worth it!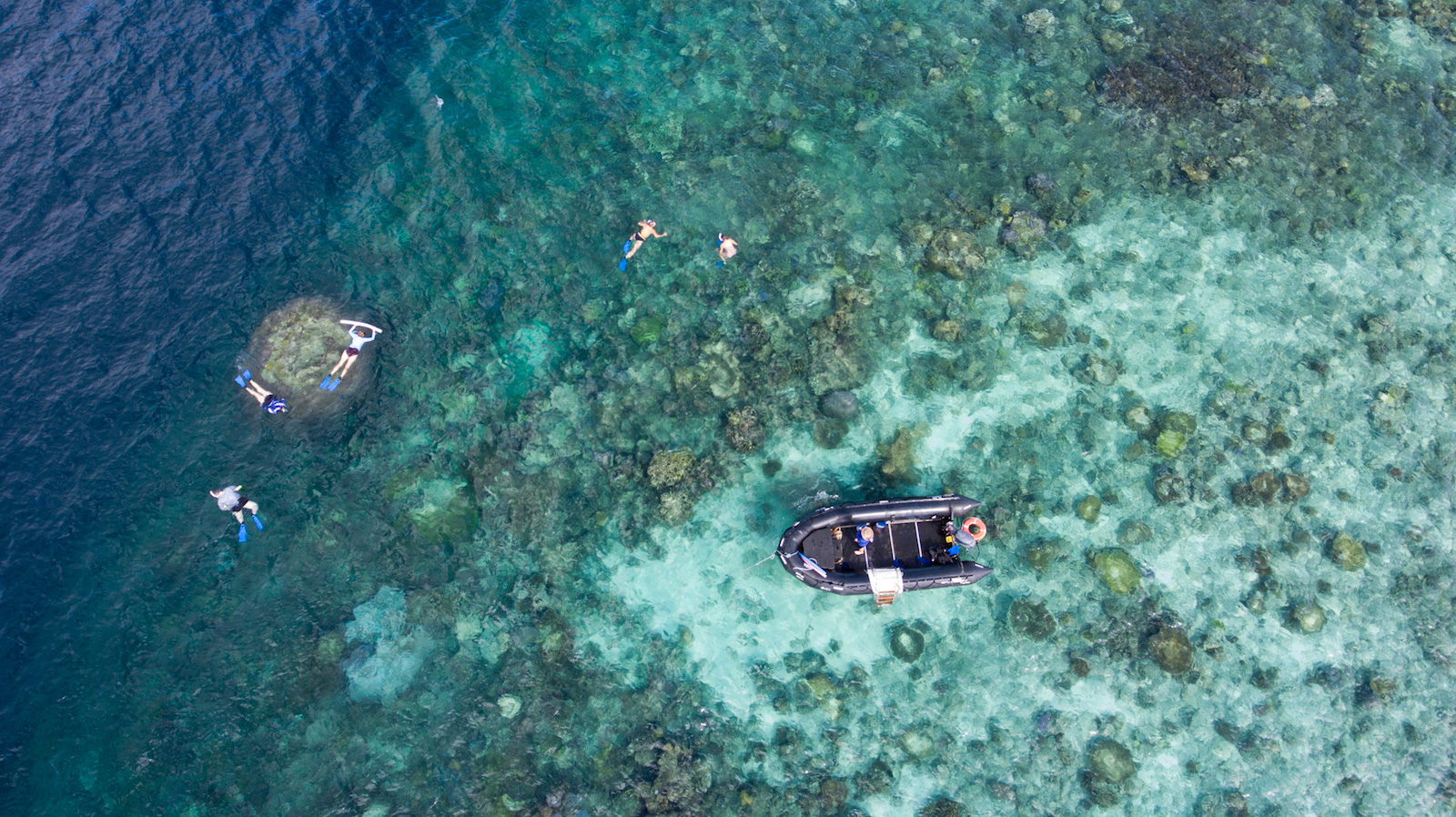 Above: To me, there is nothing like the freedom of swimming in the ocean. The snorkeling was magical, and the ship offers scuba diving as well!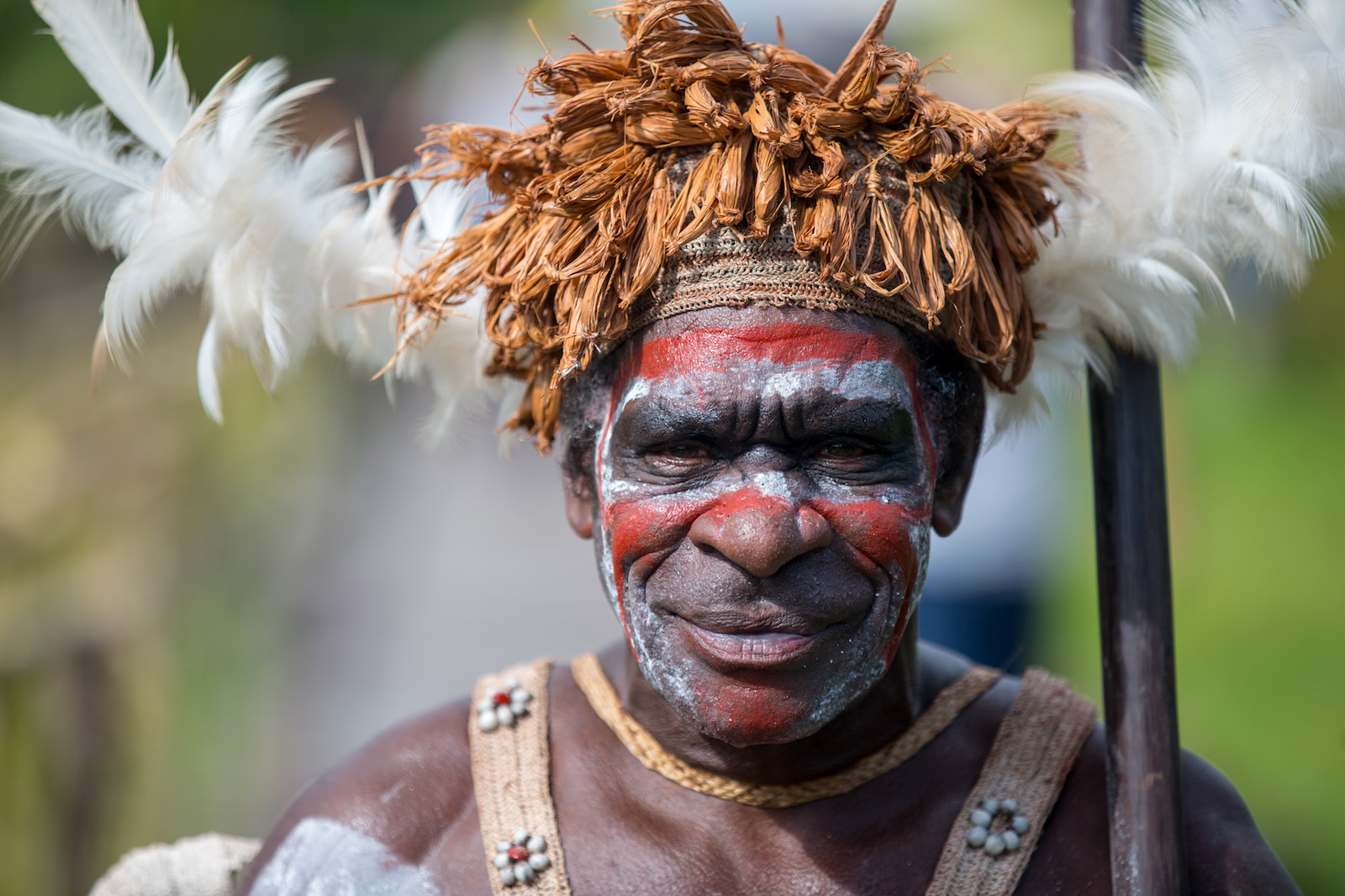 Above: We stopped at two remote villages on this trip that had never been visited by an organized tour group. Others are only visited once a year by Silversea!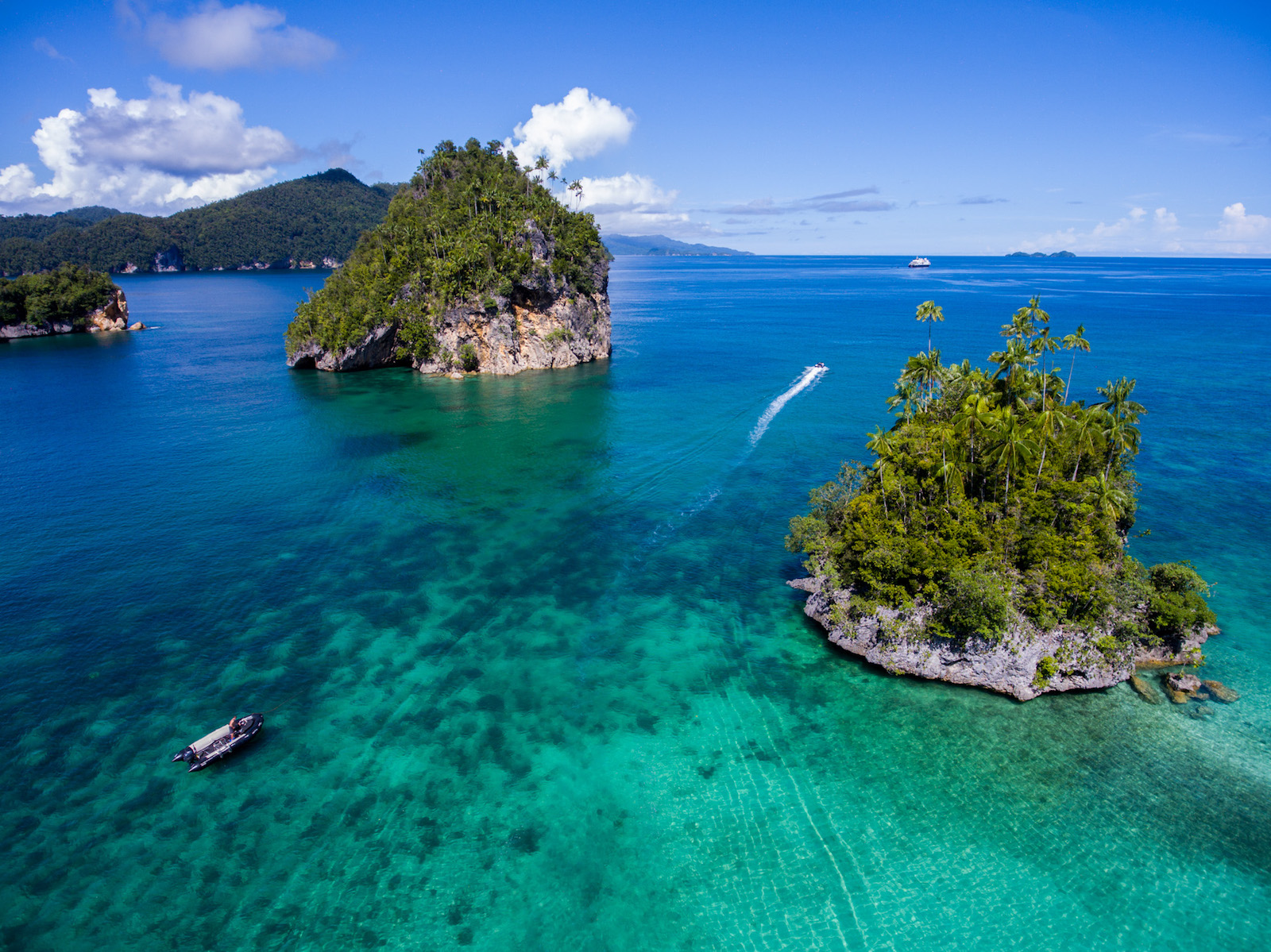 Above: Triton Bay was one of the most beautiful settings to visit. The color of the water was breathtaking!
In a Nutshell
For me, this vacation was soul-filling and one of the most memorable trips I've ever taken. We visited some magical places, and I hope you'll be lucky enough to experience them for yourself some day! Let us know if you'd like to hear more about this itinerary–or the many other destinations you can visit on an expedition cruise!