Proudly hailing from Minnesota—the land of 10,000 lakes—I was excited to explore uncharted territory to me: the vast, red sand-filled desert of Namibia.
While I will always have an affinity for water, there was something so exotic and enticing about this Martian landscape. Namibia filled me with a sense of wonder that has stayed with me since my return. The otherworldliness of the wild and untamed terrain is a huge draw for photographers, nature enthusiasts and awe-lovers alike. You'll struggle to find more striking natural landscapes or bigger, clearer skies anywhere in Africa.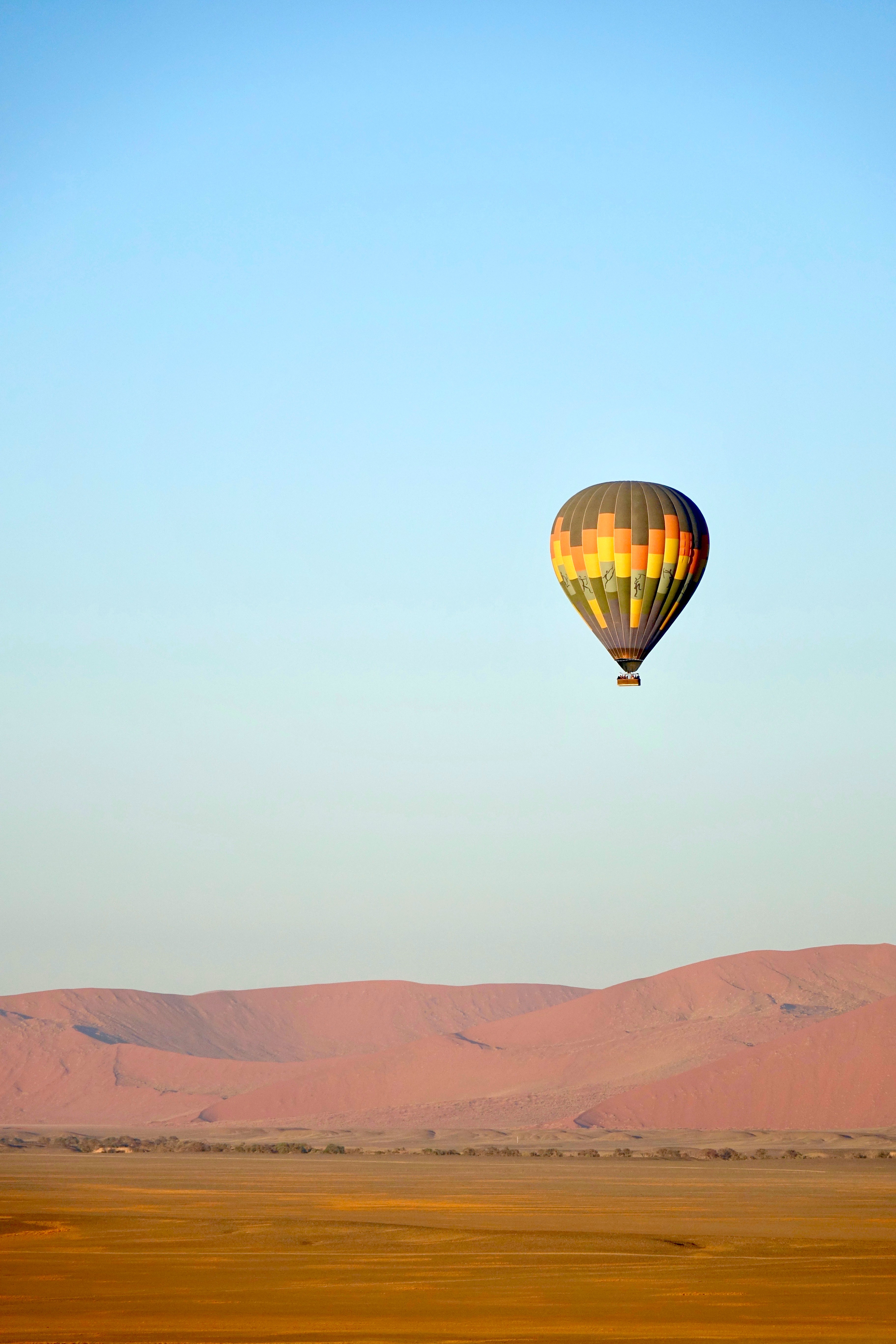 Landscape
Namibia is home to not only the oldest desert in the world, but also to some of the tallest dunes, including those of iconic Sossusvlei and Deadvlei. The boundless expanse of these shifting banks is composed of sand estimated to be 5 million years old!
During an early morning at Wolwedans Dunes Lodge, I watched as the first rays of sunshine bathed the ancient, towering dunes in light. Slowly, their color changed from dazzling orange to deep rusty red as the sun moved across the sky. The beauty of the topography was only accentuated by blackened dead acacia trees, while ravines and rugged mountain ranges added contrasting colors to the horizon.
This other-worldly landscape was even occasionally littered with mysterious "fairy circles". These circular patches of land are barren of plants yet are encircled by a growth of grass. For years, scientists have tried unsuccessfully to explain these circles, which are unique to the Namib Desert. Today, fairy circles are even "adoptable," with funds from the initiative helping environmental management and conservation projects.
The rolling sand dunes, fairy circles, and dramatic backdrop also extend to the haunting Skeleton Coast – a desolate stretch of shoreline where the tempestuous Atlantic Ocean currents have scattered the land with a handful of sunken ships and whale carcasses. This sort of evocative remoteness is also part of Namibia's intrigue.
Southwestern Namibia hosts the largest private reserve in the country, the NamibRand, which covers 172,000 square kilometers of the most spectacular scenery in the Namib Desert. There are only a handful of accommodations in the reserve and the number of visitors is kept low (equating to one bed per 1000 hectares) to ensure the solitary quality of the reserve. Additionally, due to the reserve's minimum of artificial light and exceptional quality of starry nights, it's one of the best places in Namibia to stargaze. Because of this, it has become Africa's first International Dark-Sky Reserve–an area that restricts artificial light pollution in hopes of promoting astronomy. This is truly a special place of seclusion, where someone can easily "escape from it all".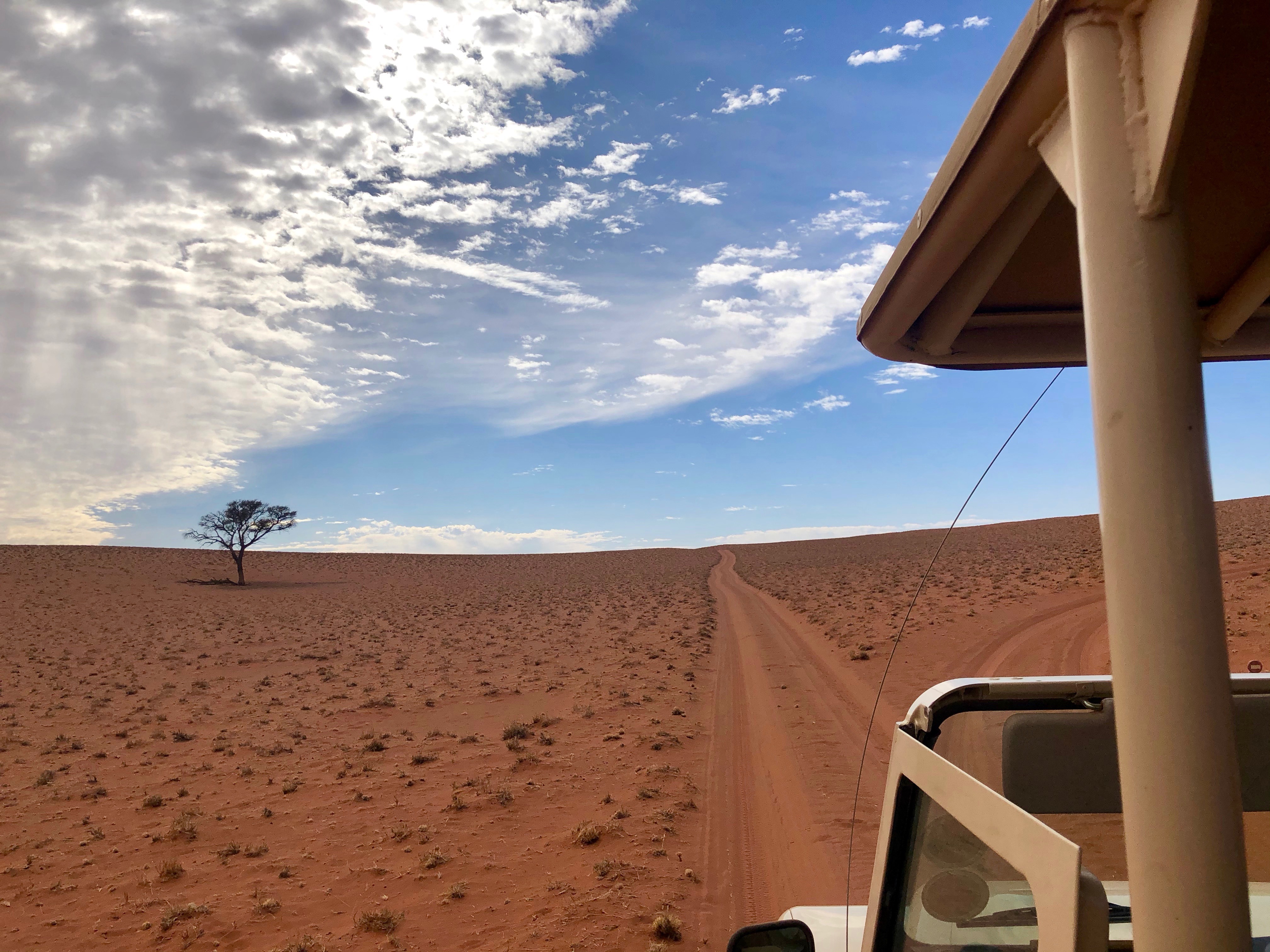 Animals
For a country that at first glance may seem lifeless, the reality is astonishing: Namibia hosts approximately 20 antelope species, 50 frog species, 240 mammal species (of which 14 are almost entirely endemic to the country), 250 reptile species, and 650 bird species.
Etosha National Park even ranks amongst Africa's best thanks to its numerous waterholes that practically guarantee game sightings. The park also has the Etosha salt pan, a 120-kilometer-long dry lakebed. Once the rains have ceased, these waterholes are an important life source for the animals that call this place home: African bush elephant, lion, white rhino, leopard, and countless oryx, among others.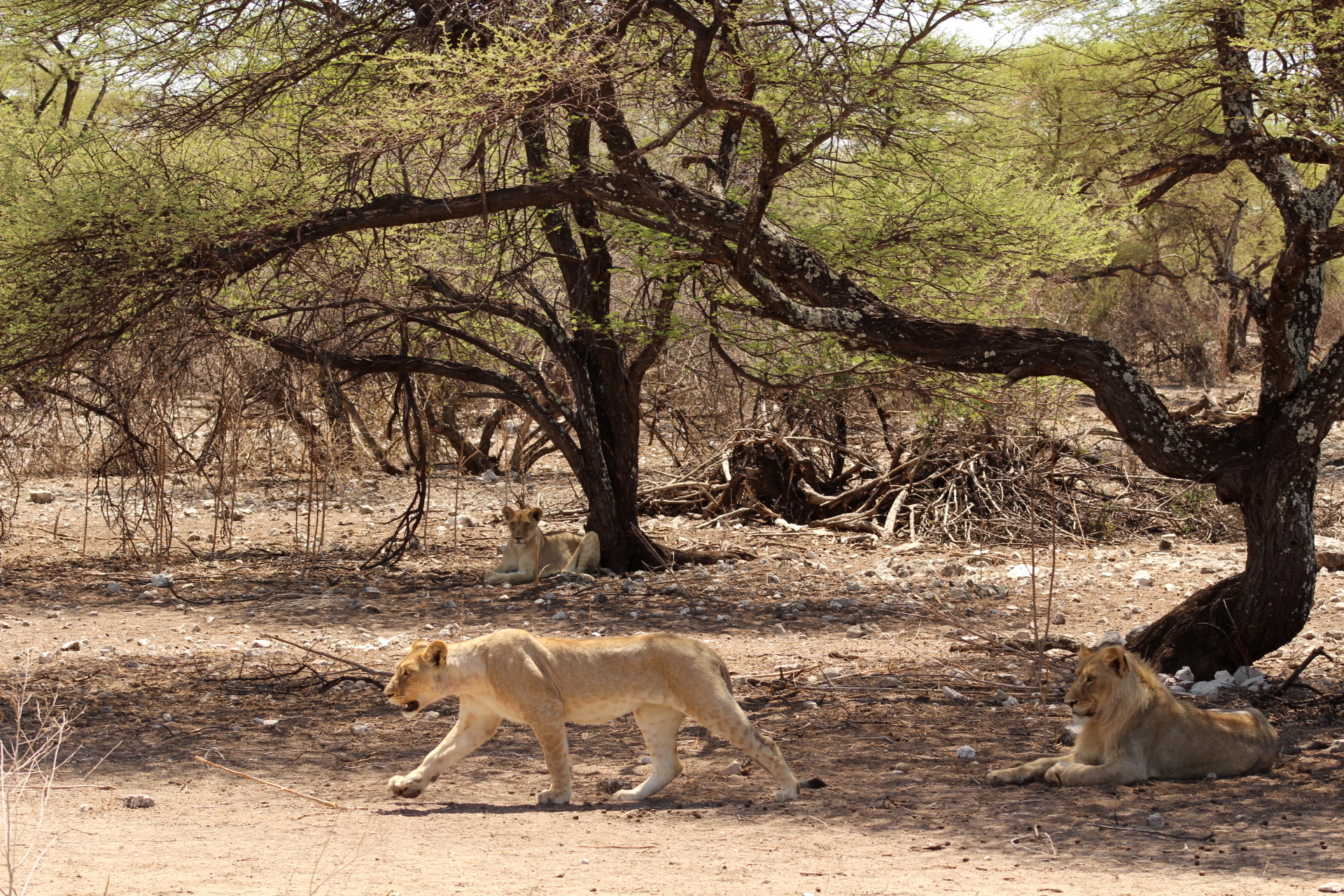 While the desert hosts a variety of wildlife, Namibia's coastline is home to some magnificent marine life. Walvis Bay (near Swakopmund), draws large numbers of whales, dolphins, seals, and leatherback turtles. In fact, the Cape Cross Seal Reserve is home to one of the biggest seal colonies in the world. And when it comes to the sky, there can be more than 250,000 birds around the Walvis Bay Lagoon in the height of summer. Along with thousands of pelicans, cormorants, flamingos, plovers and gulls, it also attracts migrants from as far away as the Arctic Circle.
Activities
In addition to countless flora and fauna species, the activities you can partake in are also seemingly endless. On land, you can explore the desert up close by hiking or sandboarding the dunes, ATV riding, electric biking, going out on game drives, and walking safaris. Horseback and camel rides provide another unique perspective, whereas kayaking, boat rides, and windsurfing allow visitors to immerse themselves in the region's aquatic life. For sky-gazers, scenic flights and hot air balloon rides offer a bird's eye view of the surrounding landscape, while astronomy lovers can further admire the star-filled night sky while sleeping out on their private deck.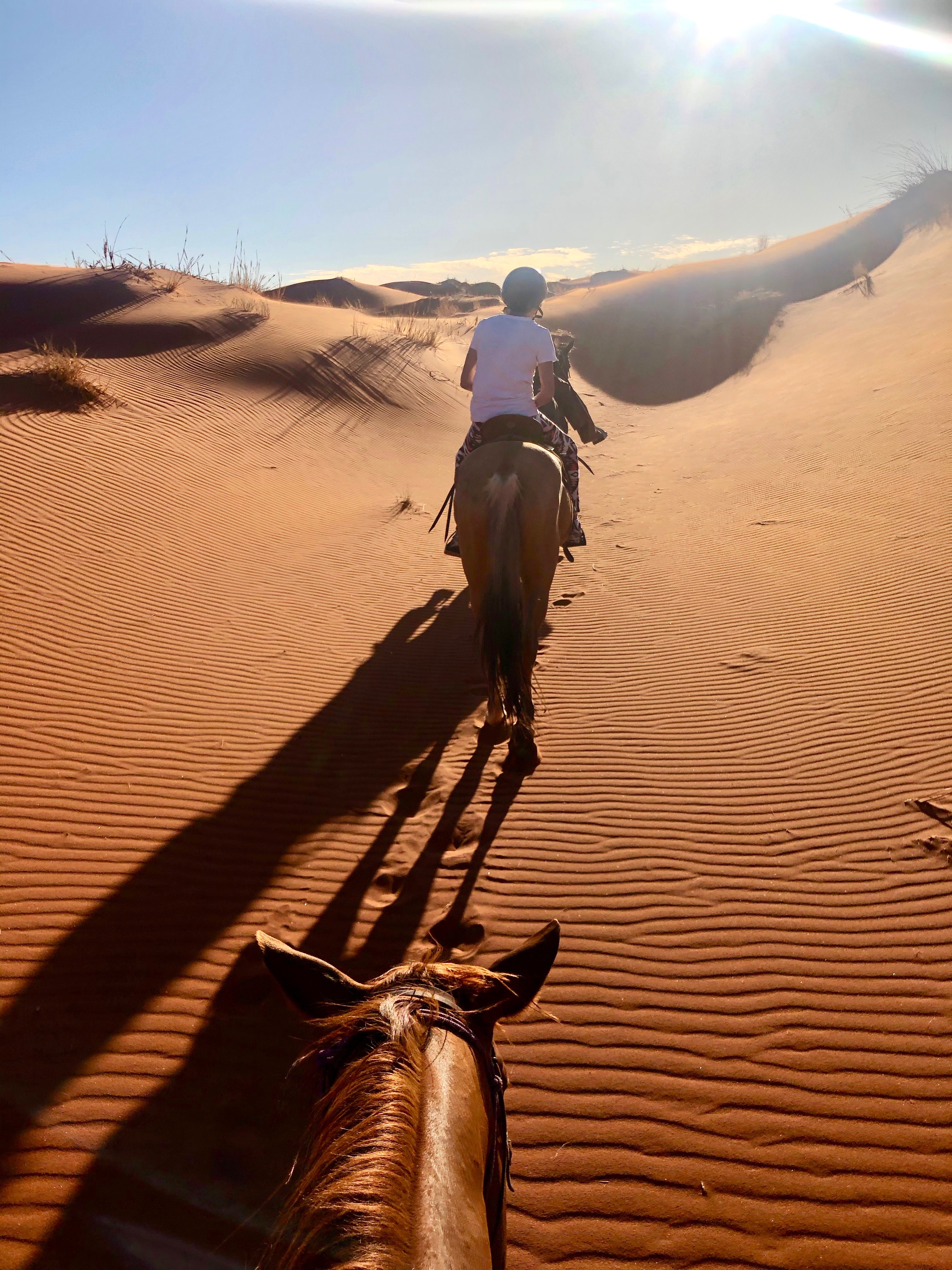 Whether by land, sky, or water, Namibia is a perfect place for adventure seekers and outdoor enthusiasts. Between the magnificence of the landscape (including the Sossusvlei dunes, vast fields of mysterious fairy circles, the mystique of Skeleton Coast, the iconic red sands of the Kalahari Desert), the endless flora and fauna, and the innumerable activities, Namibia is sure to intrigue and inspire!