Last June, I returned to Botswana, one of the first countries I visited in Africa on my first safari in April 2000 and truly a jewel of wildlife conservation. Nearing two dozen trips to Africa, I still never get jaded by the safari experience, the game drives or the animals. Africa just doesn't get old to me and the Okavango Delta, a gem of a wildlife paradise, is a place that leaves me in wonder and awe every single time.
My reconnaissance trips are always a whirlwind, and this one was no exception, comprising of one week in Botswana with seven one-night stays and with site inspections of two more camps along the way. My young daughter accompanied me and helped me assess firsthand how family-friendly the properties really are. Family travel has boomed in the almost 20 years I've been in the business, and the industry has adapted by welcoming families even with young kids to properties that in years past only accepted children ages 10 or 12 and up! Times have changed. Many lodges have children's rooms with games, tents, DVDs and dress up costumes to keep kids busy, and babysitting can generally be arranged at camps that accept kids at a very reasonable cost. There's no longer a reason not to travel to Africa with children. The staff at the camps are great with kids, and being on safari is not only a trip of a lifetime but a true learning experience for little ones.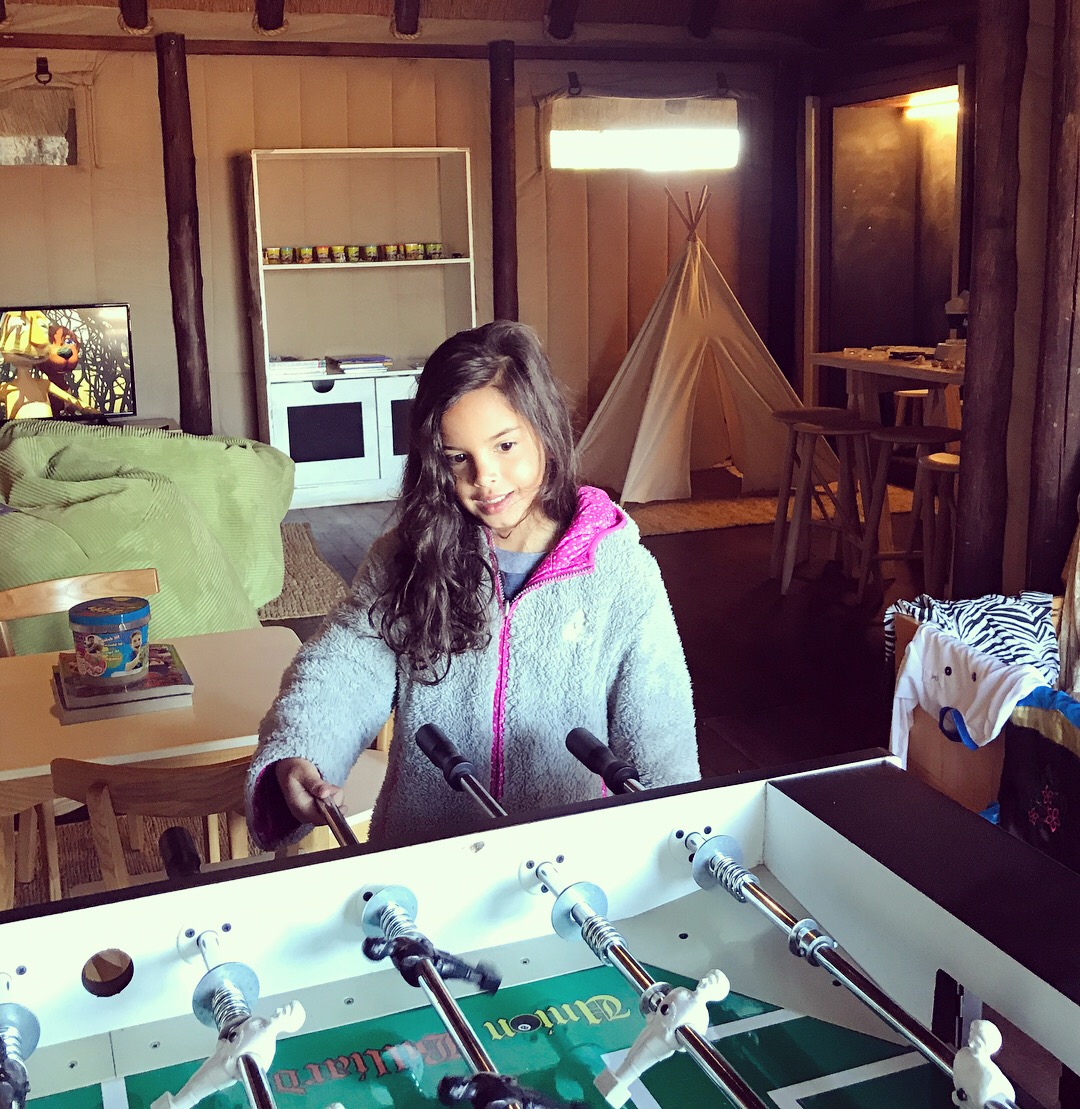 Our first stop was the iconic Chobe Game Lodge, set on the banks of the mighty Chobe river and inside Chobe National Park, home to an estimated 120,000 elephants! Here on a mid-day boat cruise (which departs from the more
traditional safari schedule of early morning or late afternoon game activities in the cooler times of day when animals are most active), one can see huge herds of elephant coming down to drink and bathe in the Chobe River. There is something magical about seeing elephants frolic and cool down in the river without being bothered by the presence of humans watching them from the safety of a pontoon boat.
Our next stop was the stunning Chief's Camp, located in the Moremi Game Reserve. Here, leaving camp for game drives proved to be almost comical, as there was a leopard with a kill right in the camp outside one of the rooms on the first afternoon. The next morning, an entire wild dog pack of about 11 dogs decided to settle under the shade of a tree and take a snooze just behind camp! There were such good sightings "in camp" that it seemed we never had to leave to go look for the animals! We also saw near the camp about nine lions in total, blending perfectly in with the golden grass. Our guide, Chief, at Chief's was fantastic and persistent in tracking the wildlife, despite the challenge of tall grass due to late rains and a late flood from the Angolan highlands that is highly anticipated annually.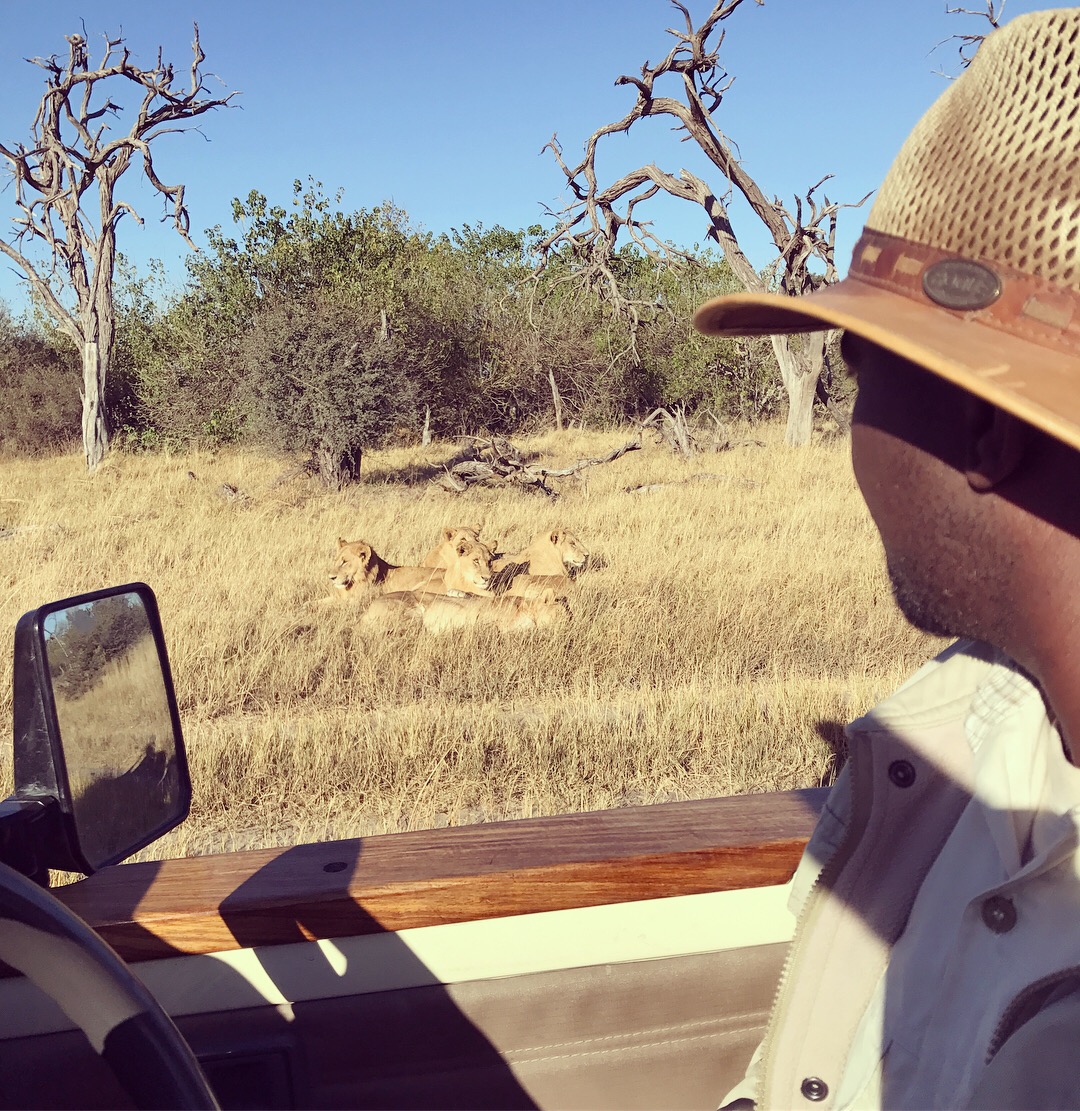 The classic old-world-style Duba Explorer's Camp was full of welcome surprises, the first being that due to water levels in the area, a quick helicopter flight transfer to the camp was much faster than an almost hourlong boat ride. Here, with our guide whose name was "Name," we had the most epic sighting of 11 wild dog pups at their den and also saw the whole pack come back after a kill and feed alpha mom! This was absolutely incredible and easily one of my top sightings in 23 trips to Africa! When we saw those adorable wild dog pups, you should have heard the excitement and squealing coming out of my little girl. I videotaped the wildlife encounter, but the best part of the footage, which was not great because I didn't have a zoom lens (why even go to Africa without one) was her commentary. Parenthood is an amazing privilege, and seeing the world during our travels through my child's eyes makes the adventures more illustrious and enjoyable still!
Next we ventured to Kanana, a lovely camp situated at the edge of permanent water, allowing for all of the iconic Okavango Delta water activities including boating, fishing and mokoros. This also resulted in a hippo casually cruising the perimeter of the camp at lunch! We also had great sightings here of elephant, lion and lots of general wildlife. I loved the relaxed and super chill atmosphere of the camp and staff. The funniest moment of our stay was when one of the staff members, Walter, was helping to set up a lovely private dinner for honeymooners poolside. Whilst trying to chase off a buffalo (the camps are unfenced) he missed his step and fell into the frigid pool. Word spread fast, and we did not let him live it down.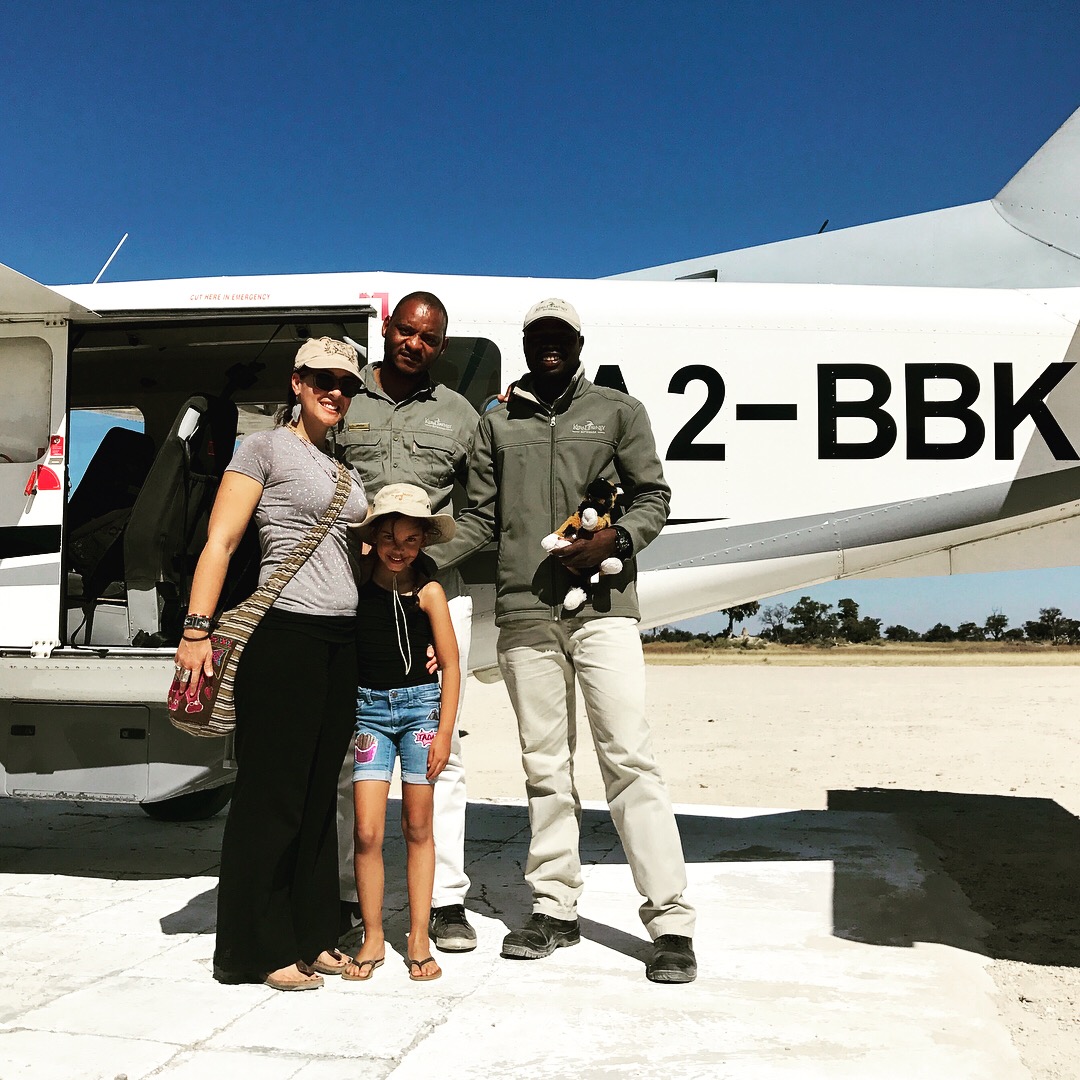 The very upscale Sandibe was certainly one of the more luxurious lodges in Botswana and really offered something quite different in terms of accommodation with its treehouse-style chalets with gorgeous build and design. The camp, which shares the Chitabe airstrip, had strong game including a great cheetah sighting. I managed to capture a decent shot with my iPhone camera, using the magnification of the binoculars by pointing the camera through one of the binocular lenses. As cheetah are a bit less common in Southern Africa, it is always a treat to see them outside of the great plains of East Africa!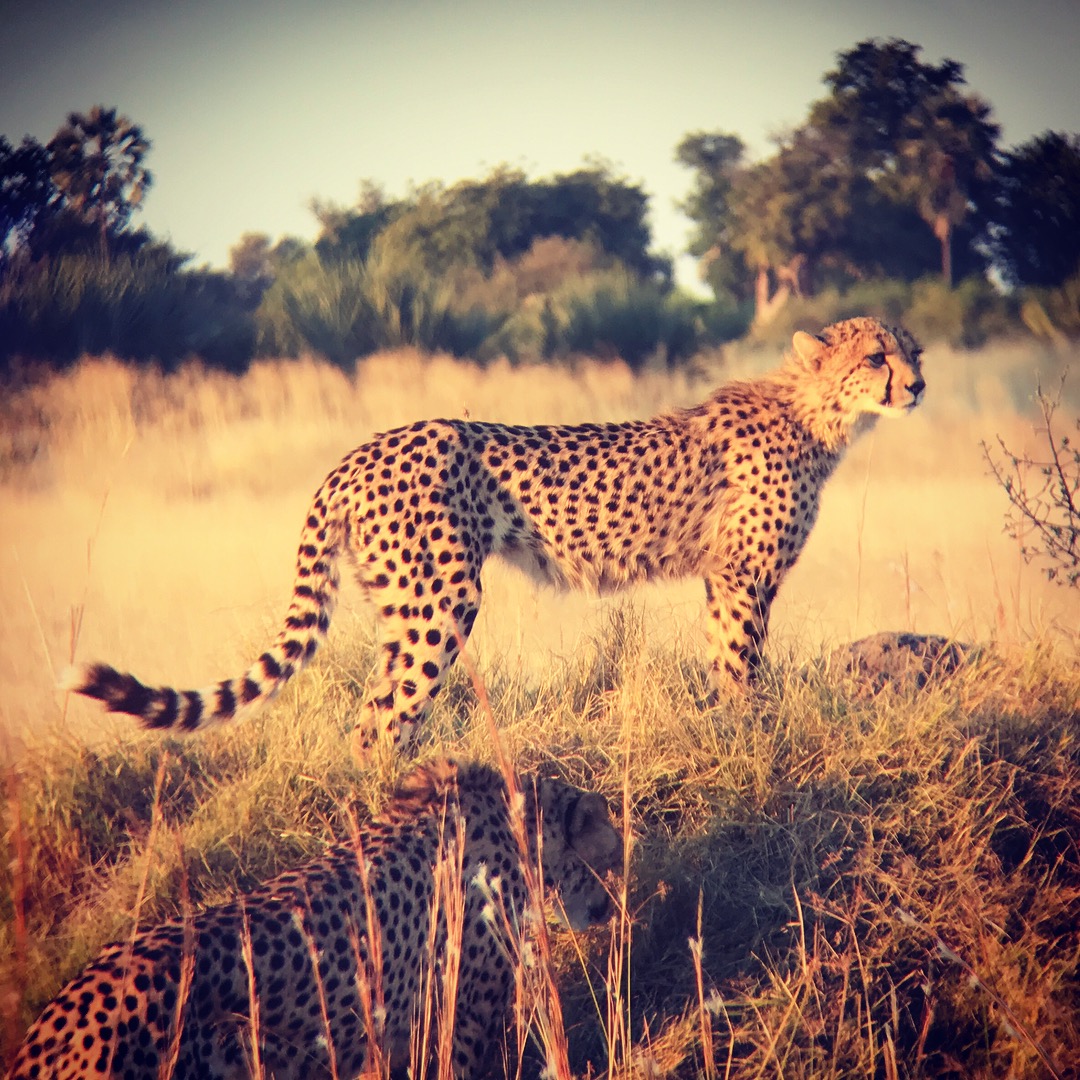 Finally, Sable Alley in the Kwhai area is a great camp that offers great value for money and wildlife sightings. The tents were lovely, and the guiding was very good too. There was a strong pack of wild dogs in the area, as well as lots of general game in this private concession. The private concessions make one feel that you have a piece of Africa to yourself, as the wildlife sightings are limited to 2-3 vehicles max per sighting and are the epitome of exclusivity while on safari.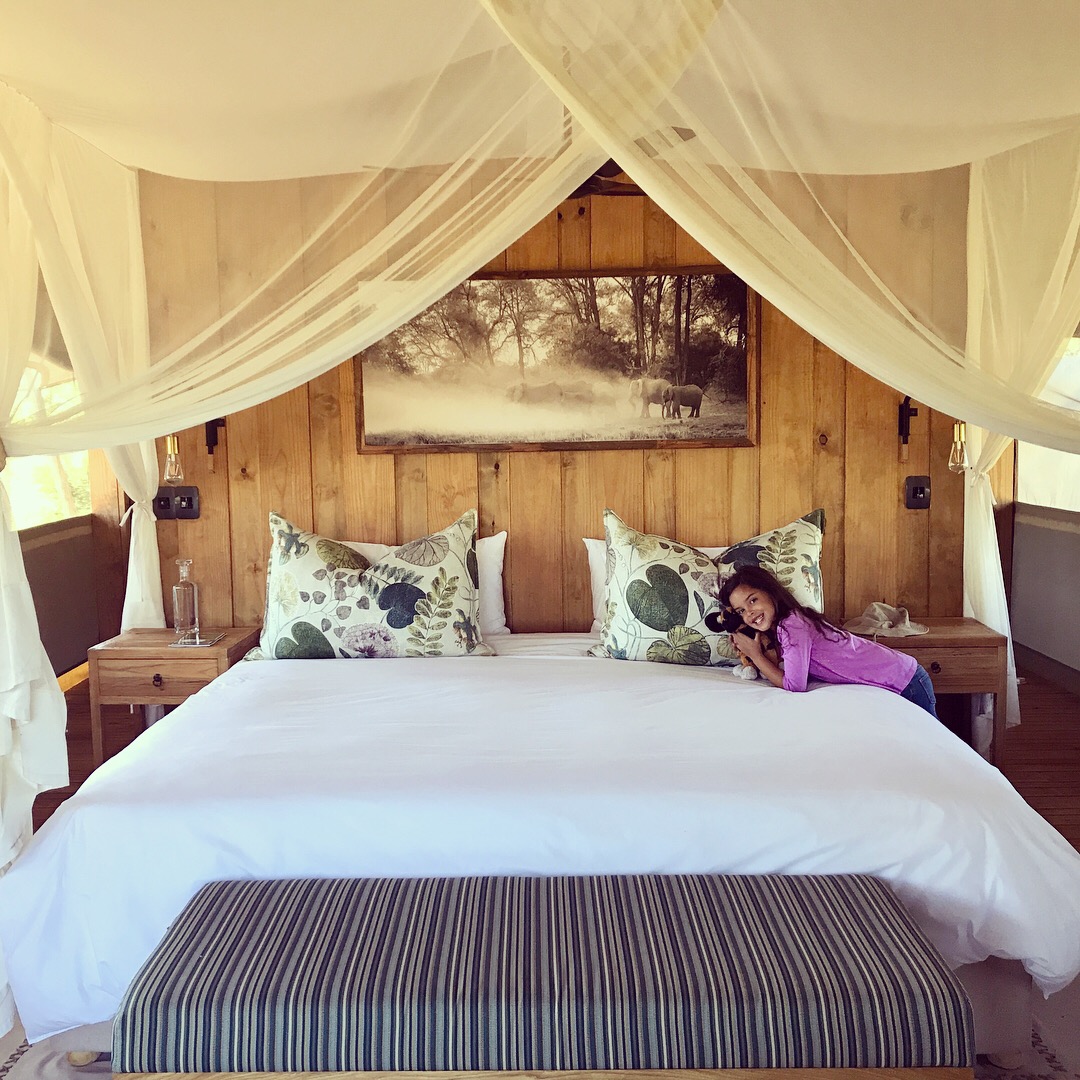 After eighteen years and one kid since my last visit, Botswana still delivers a magical safari experience in the largest inland Delta in the world, the Okavango Delta, now a UNESCO World Heritage site. This year less water in the Okavango and a very low flood will again change the landscape of the Delta and promise to make wildlife sightings even better!