When travelers plan a trip to Southeast Asia, they initially embark excited for the cultural and culinary encounters that await. Steeped in ancient history, its temples, shrines and museums draw millions of visitors each year. As does its food, with world renowned dishes such as Pho and Pad Thai.
It might be surprising to learn that the region also boasts incredible wildlife. From Laos to Borneo, Cambodia to Komodo, Southeast Asia is home to some of the world's most unique species and affords visitors multiple opportunities to spot them. Of course, you can partake in a wide variety of elephant encounters while in Thailand, Laos, and Cambodia. But there are many more unexpected and lesser-known wildlife experiences available throughout the region.
Orangutans
Those who head to Borneo, an island in Indonesia, have a great chance of spotting orangutans. Boarding a klotok, or traditional wooden riverboat, you set off down the Sekonyer River and into Tanjung Puting National Park. Stopping at Camp Leakey, you have time to explore the research center, meet some of the local rangers, and witness the orangutans' afternoon feeding. You can also observe these primates at the nearby Pondok Tanggui research area.
What's more, while on the island, you have the opportunity to find the four other animals that make up the Borneo Big Five: the Pygmy Elephant, the Proboscis Monkey, the Rhinoceros Hornbill and the Estuarine Crocodile.
Gibbons
While visiting Phuket, Thailand, you can venture into the region's last remaining rainforest and, thanks to the Gibbon Rehabilitation Project, spend time watching these adorable primates. Your visit not only provides an opportunity to learn about the various gibbon species but supports the organization's efforts to protect them and their habitat.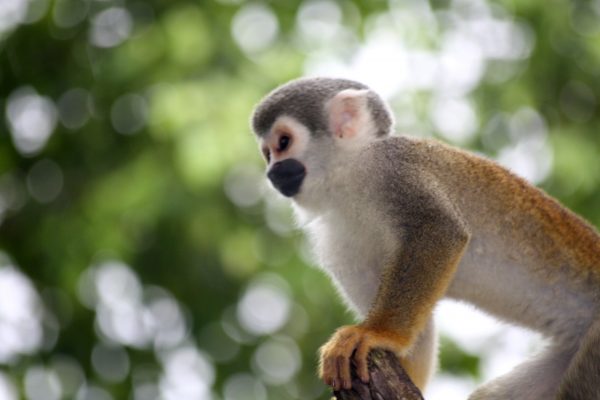 Other Primates
Vietnam offers travelers two different primate opportunities. The first is the Endangered Primate Rescue Center located in northern Vietnam's Cuc Phuong National Park. Here visitors can find gibbons, langurs and lorises. Staff are eager to talk about the animals themselves but also the rehabilitation and release programs that allow for these primates to eventually return to the wild.
The Son Tra Nature Preserve outside of Danang is home to over 60% of the world's Red Shanked Douc Langur population. Visitors have the opportunity to wander the reserve in hopes of spotting this endangered animal, considered one of the most beautiful primate species.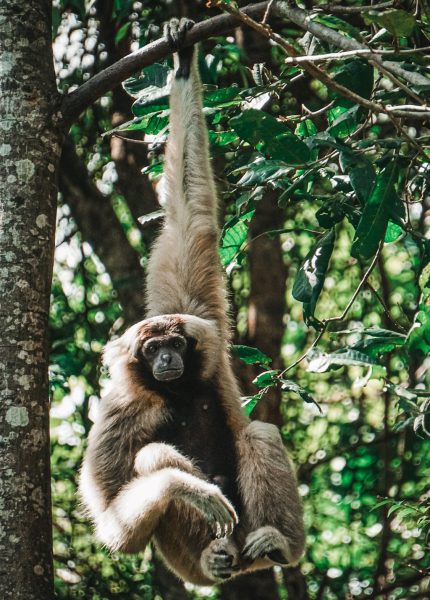 Civet, pileated gibbon, and jungle wildlife
Cambodia's Cardamom Mountains are home to a wide variety of animals including civets (a relative of the mongoose), porcupines, wild boar, pythons, slow loris, pileated gibbons, macaques, and lots of birds. A visitor's best chance at seeing these comes with a stay at Shinta Mani Wild, a luxury property located along the border of the Cardamom National Forest. Daily excursions bring guests into the field, revealing not only the region's biodiversity but all of the work being done to preserve it.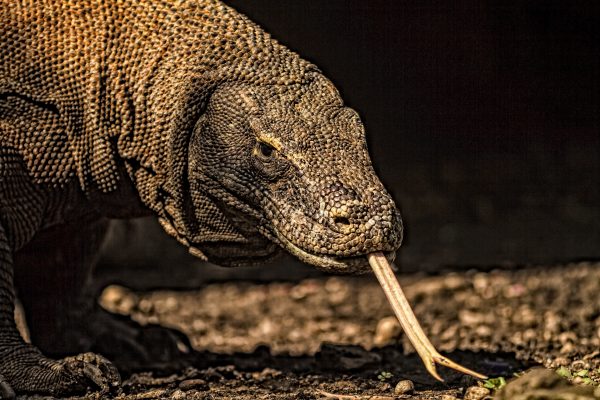 Komodo Dragons
A few small islands within Indonesia's Komodo Archipelago are home to the world's largest lizard– the Komodo Dragon. Once on shore, you are joined by expert rangers who bring you away from the crowds, in the hopes of spotting a few of these majestic lizards while speaking to the efforts being made to protect them.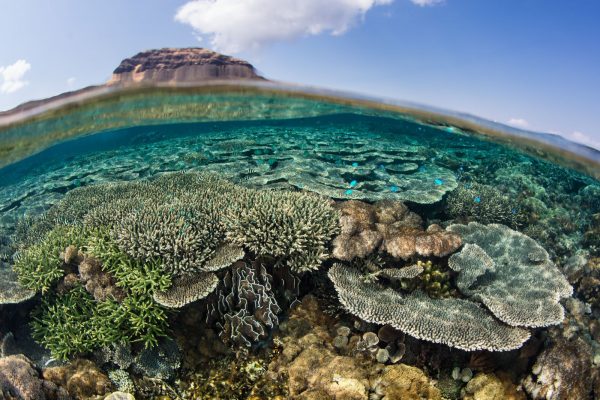 Marine Life
While many might initially venture to the Komodo Archipelago for its famous lizards, the region is also home to an incredible marine ecosystem. Often considered one of the best snorkeling/diving destinations in the world, the islands are home to 1,000 species of fish, 260 species of coral reef, 70 species of sponge, ten species of dolphin, five species of sea turtle, and 14 species of whale, as well as dugong, and shark. You might even encounter manta rays, which have wing spans that can reach up to 20 feet!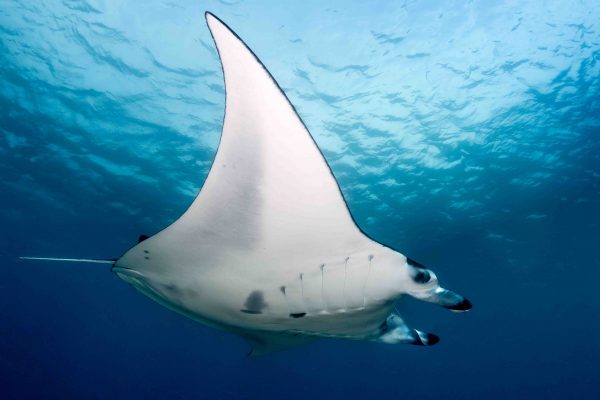 River Dolphins
One of the most surprising wildlife encounters in Southeast Asia can be found in Cambodia, home to the Mekong River Irrawaddy Dolphin. Inhabiting a small 118 mile stretch of the river, it is believed there are only around 100 remaining. You have to keep your eyes peeled while navigating the waters, in hopes of spotting these unique creatures.
Regardless of where you head in Southeast Asia, there is an incredible opportunity to encounter unique animal species. From gibbons to Komodo Dragons, dolphins to orangutans, our Travel Beyond consultants are here to help weave wildlife into any itinerary, to ensure your trip has the perfect balance of culture, cuisine, and animals!