Exploring a new place has the power to change your life. It can also have an incredible impact on the destination you visit and the people who call that area home. As travelers, it is therefore our responsibility to adventure as sustainably as possible. By making informed decisions and conscientious choices we can lessen our personal footprint and help ensure the places we love to visit continue to thrive for generations to come. Below are 10 steps Travel Beyond staff take to feel more purposeful about our travel.
Ethical Animal Experiences
Dianna Upton (Product Manager, Southeast Asia)
Many people planning a trip to Southeast Asia are interested in seeing elephants. And rightfully so, they are amazing animals and any interaction with them proves incredibly memorable. But it is crucial to ensure that the experience is ethical—and that the animals are treated with care and respect. I therefore prioritize visits to sanctuaries, home to elephants rescued from unfortunate circumstances. Here, visitors can watch them bathe and eat, and learn from their mahouts (caretakers).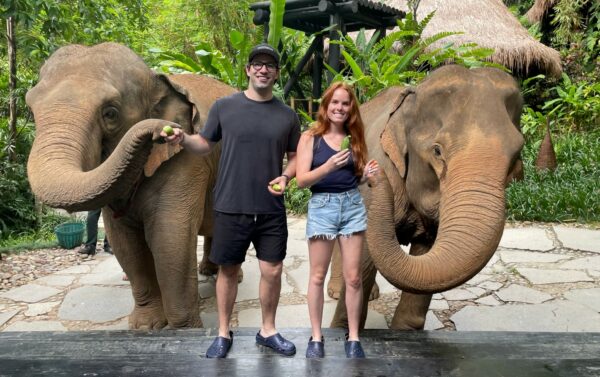 Considerate Photography
Kayla Torgerson (Consultant)
There is nothing I love more than taking photos while traveling. They are my favorite souvenir and the best way to remember all of the magical moments throughout a trip. Since I take so many, and enjoy it so much, I make it a priority to do it as responsibly as possible. I never use my flash when photographing wildlife (even at night), since the bright light can cause them a great deal of stress. When photographing people, I always ask permission, to ensure the individual is comfortable being in a photo. I also try my best to ensure I am never encroaching too far into anyone or any animal's territory.
Visit Protected Areas
Kota Tabuchi (Managing Director, Africa)
When I design trips—for clients and myself—I always focus on including properties located in protected areas. I do this because their park fees go toward supporting local initiatives that tackle the most pressing environmental concerns and ensure the area's continued preservation. What's more, because the camps are located in these reserves, I find that they themselves are very conservation-oriented and have implemented systems to leave as minimal a footprint as possible. The end goal is to protect Africa's landscapes and wildlife for generations to come.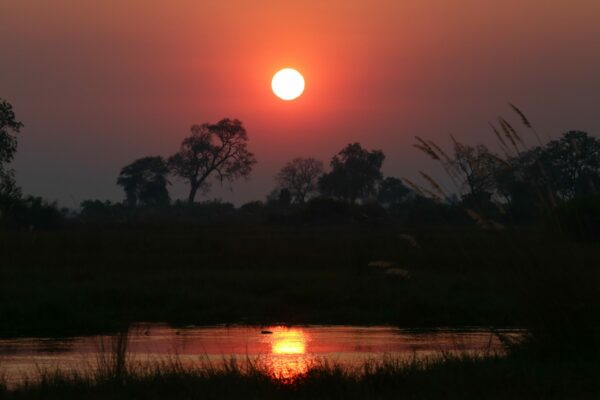 Chemical-free products
Callie Robinson (Sales Operations Director)
Whenever possible, I purchase and use sunscreens and bug sprays that are chemical-free – it is better for my skin and the environment! While no sun protection or insect repellant has been proven totally safe for aquatic wildlife, I look for reef-safe formulas which are generally more environmental friendly. These options are also good for non-water-based activities, as each time I wash my hands or shower, whatever spray or lotion I have applied enters the property's water system. Of course, the filtration process aims to capture harmful substances before the water is released back into the environment, but why not do my part to reduce the toxins that are transmittable in the first place? My skin and the surrounding ecosystem certainly appreciate it!
Support Local Businesses & Products
Jennifer Gillmore (Product Manager, Latin America)
I love visiting the local markets throughout Latin America. In part because of their energy—the vibrant colors, the hustle and bustle, the sounds, and different smells. But also, because I want to support locally owned businesses while traveling—and each stall in these markets is owned and operated by the artisans themselves. I can be confident that my purchases are going directly to those who are making the products and toward supporting the local economy. I also make a point of buying items that are made using both local and non-animal-harming materials. This ensures that my money is not promoting poaching or other activities detrimental to the environment. It makes each souvenir that much more special!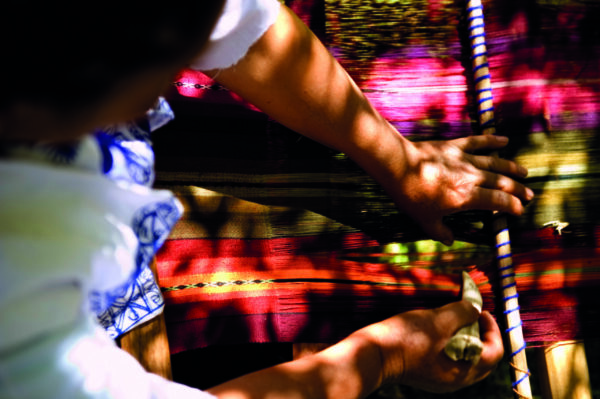 Avoid Single Use Plastic
Melanie Reger (Consultant)
No matter where I am traveling or when, one thing I am sure to avoid is single-plastic use. This doesn't necessarily mean I leave everything plastic at home. Rather, I prioritize all things reusable. Instead of buying Ziplocks, I purchase Stashers, or a similar product, to hold any and everything I might put in a plastic bag. I refill small bottles with my essential toiletries rather than buying new travel-size options each time I head on a trip.  I also always carry a reusable water bottle. Or, if I know that I am going to receive a fancy, new bottle at my first safari camp, I'll leave mine at home, and opt to use the one I am given on arrival in Africa. While each camp will likely provide a water bottle, I try my best to only keep one. Doing this allows the camps to reuse theirs and ultimately cuts down on production needs.
Conserve Natural Resources
Alexis Noack (Travel Associate)
Our natural resources are finite, and so I do my best at home and abroad to be cognizant of how I am using them. This is especially true when I am in the bush, and certain supplies are more scarce. Even though some camps have incredible bathtubs, I try to take quick 5–10-minute showers instead. This not only uses less water and electricity, but also allows me to take advantage of some pretty cool outdoor showers. I also make sure I have turned off lights and unplugged my chargers before heading out for meals or activities. These might feel like small gestures, but they can make a big difference in conserving precious resources!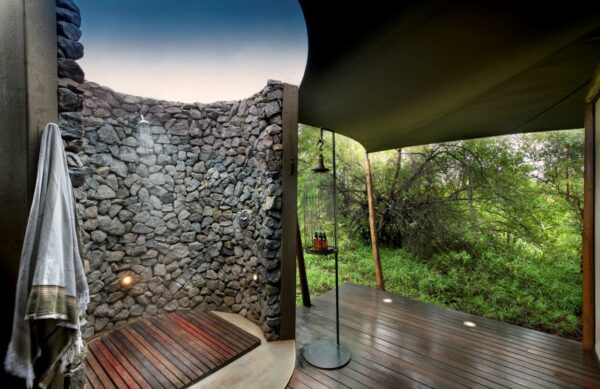 Understand Waste Management Systems
Craig Beal (Owner)
When you are out in the middle of nowhere (my favorite place to be), it's important to know how things are disposed of and where. Upon arrival at a camp or hotel, I therefore always inquire after their recycling program and whether any items should not be flushed down toilets. Waste management systems can be quite fragile and unable to process certain materials and it's my job as the traveler to make sure I am not making the removal and collection of waste and recycling difficult or problematic.
Use Lodge Toiletries
Elle Ervin (Travel Associate)
While there are a few toiletries I always pack (because they are specific to me and/or won't be available in-country), I almost always leave my shampoo, conditioner, and body lotion behind. I know that the hotels and camps at which I am staying will provide those—and that, often homemade, they are likely to be biodegradable. In using these, rather than my US-made toiletries—I take comfort in knowing I am leaving a lighter footprint on the ecosystems I am exploring.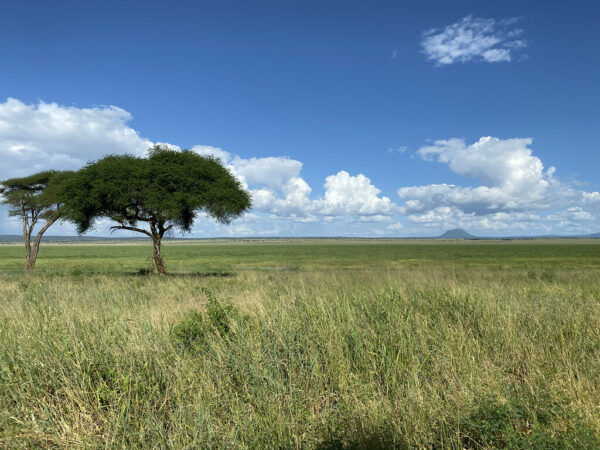 Leave No Trace
Katie Gomer (Director of Sales)
No matter where in Africa I choose to explore, I do my best to leave no trace behind. To achieve this, I stay on marked trails, pick up any trash or food that may have fallen, and follow all rules and regulations in place to protect the flora and fauna. In doing this, I minimize my personal footprint in the places I visit, which in turn helps ensure the landscapes and wildlife of Africa continue to thrive.