When most people think of visiting Africa, they picture incredible wildlife. They imagine unique cultural encounters and stunning landscapes. They seek adventure and action, hoping to make memories that last a lifetime. What they often don't consider, or contemplate, is Namibia. But in truth, the country offers visitors so much of what makes a trip to Africa unforgettable. Home to the iconic red dunes of the Namib-Naukluft National Park (otherwise known as Sossusvlei), Namibia goes well beyond the sand for which it is most famous and is absolutely worth exploring over the course of two weeks.
Wildlife
With so much of the country covered in desert, you might be surprised to hear that Namibia boasts a surprising amount of wildlife, particularly in and around Etosha National Park. Here, watering holes serve as a hub of activity, particularly during winter months, when water sources are limited. A wide variety of antelope—from hartebeest to kudu, springbok to wildebeest—congregate in search of a drink which,  in turn, attracts the larger predators, including lion and cheetah. You can't off-road, due to the fragility of Etosha's ecosystem, but you hardly have to when all the action comes to you! Rhino can also be spotted, particularly in a private reserve bordering Etosha, known as Ongava. Named after the animal itself, it is home to a plentiful population of both black and white rhino, and you're bound to spot a few!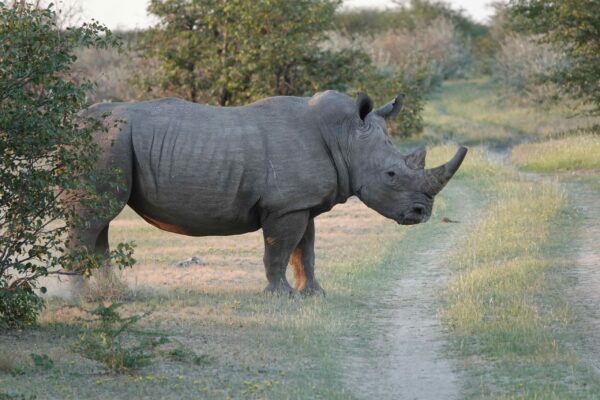 And while you might encounter fewer animals throughout the rest of the country, there are still incredible species to be found, many of whom have uniquely adapted to Namibia's arid terrain. Black backed jackals and bat-eared foxes scamper across the desert looking for food. Oryx, Namibia's national antelope, ostriches, and zebra might approach your camp or be seen walking for miles amidst nothing but sun and sand. Elephants, lions, giraffes, and rhinos call the Hoanib Valley and Damaraland home, and, if lucky, might be spotted making their way along dry riverbeds. Each sighting feels more magical than the last, as you recognize the harsh environment in which they live and the vast terrain they must cover.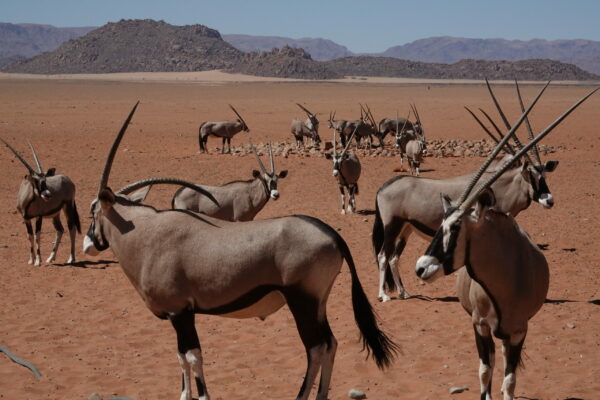 Landscapes
The variety of landscapes in Namibia is unparalleled, with every region and each camp feeling like an entirely different world. Sossusvlei boasts spectacular red sand dunes, considered the oldest and tallest in the world. Nearby mountains stand as a dramatic backdrop and mysterious fairy circles, patches of unexplainable barren earth, dot the arid grasslands.
Moving toward the Skeleton Coast, the Namibian sands turns a brilliant white, and the dunes fall directly to the coastline, creating a beautiful contrast of desert and ocean. Bones, from whales, seals, and other animals, litter the beach and morning fog magnifies the desolateness for which this stretch of the country is famous.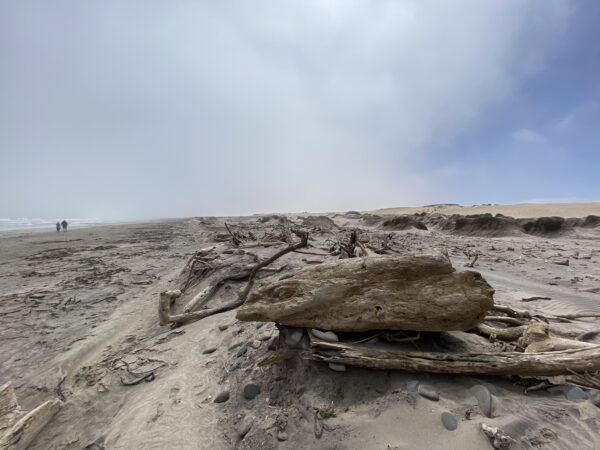 In Damaraland the terrain becomes rockier, the transition from sand to stone fostering an increased sense of ruggedness. Brandberg Mountain can be seen on the horizon and granite kopjes jut up across the savanna, giving the landscape a totally unique texture. Riverbeds, albeit dry, bring more vegetation to the region, adding a pop of green to complement the red of the boulders and yellow of the grasses.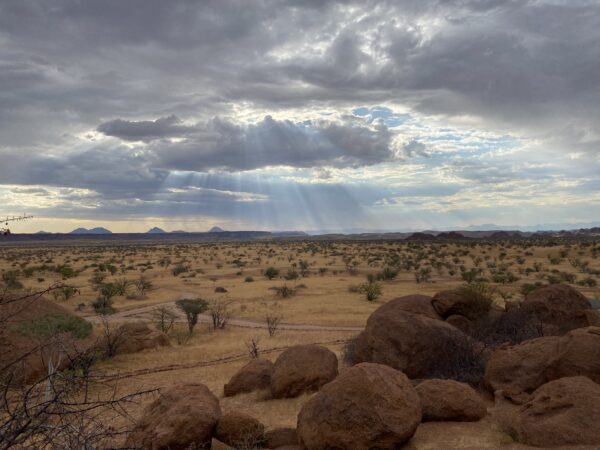 Then, there's Etosha, where multiple landscapes collide. In some places, parched earth gives way to more abundant flora, with shrubs, bushes and trees creating a more dense habitat for the local wildlife. The Etosha Pan proves harsher, with nothing but salt spreading as far as the eye can see. The diversity creates excitement, unsure of what you might encounter around the next bend.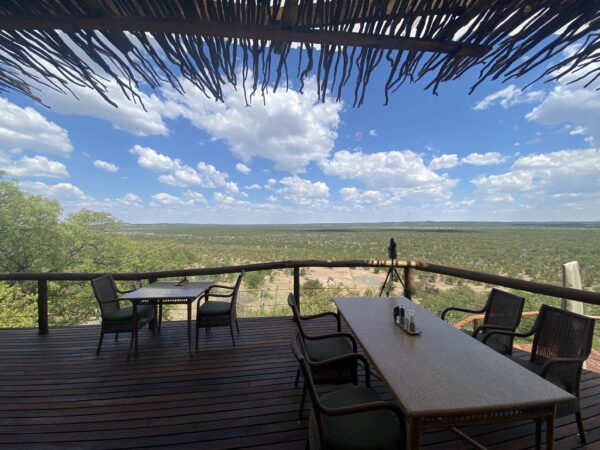 Night Sky
The African bush on the whole is known for its spectacular night skies, and yet there is something specific to Namibia that makes it the most special destination from which to view the stars. For starters, the Namib Rand Nature Reserve, near Sossusvlei, is one of just 21 official Dark Sky Reserves in the world, and the only in Africa. This designation (and subsequent protection) is given to locations that, due to minimal if any light pollution, possess an exceptional quality of starry nights. So, epic views of the southern hemisphere constellations and the Milky Way are commonplace.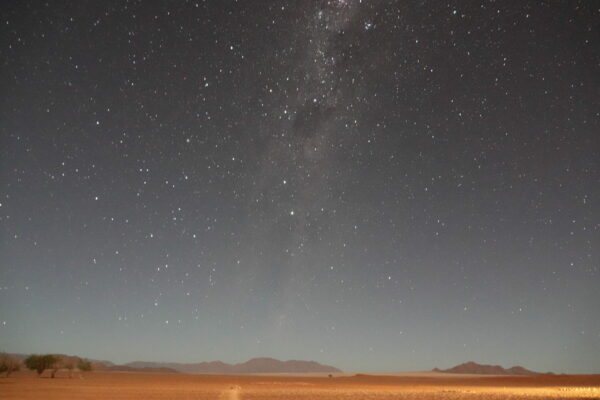 There are also ample opportunities for truly unimpeded sleep outs. With the majority of the country predator-free and with very few insects, there is never a need for mosquito nets and rarely even a need for walls. Instead, your bed can be entirely out in the open, with nothing separating you from the beauty of the night. Looking skyward, it will feel as though you could reach up and touch the shimmering lights strewn across the dark canvas.
Culture
Namibia is home to multiple indigenous tribes, one of which is the Ova-Himba, a semi-nomadic group who live mostly in the northern region of the country. Venturing to the Kunene River, visitors have the opportunity to not only learn about their traditional way of life, but also immerse themselves in it. Arriving at a settlement, the locals are eager to engage in conversation—sharing the history of their tribe and explaining the ancient customs still in practice today, including hair braiding (different hairstyles reflect marital status, age, and ranking) and body painting (done to protect their skin against the desert climate in which they live). It is a moving and entirely unforgettable encounter, one that leaves you amazed at their ability to live in one of the world's harshest environments.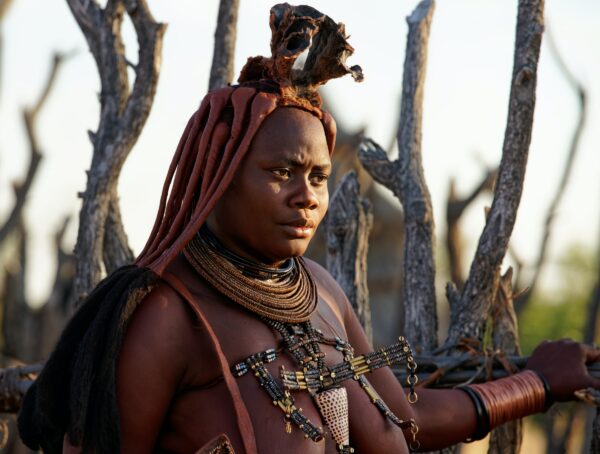 Activities
As varied as the terrain is, so too are the activities and excursions available in Namibia. While in Sossusvlei, visitors can spend a day in Namib-Naukluft National Park hiking up the Big Daddy sand dune or wandering amidst the 800-year-old acacia trees in Deadvlei. A morning can be spent on a hot air balloon ride, floating alongside mountains and above a sea of red sand dunes, or on a quad bike, setting off on an exhilarating ride through the desert. Time at the pool might prove not only refreshing but also turn into an incredible safari, as animals approach for water.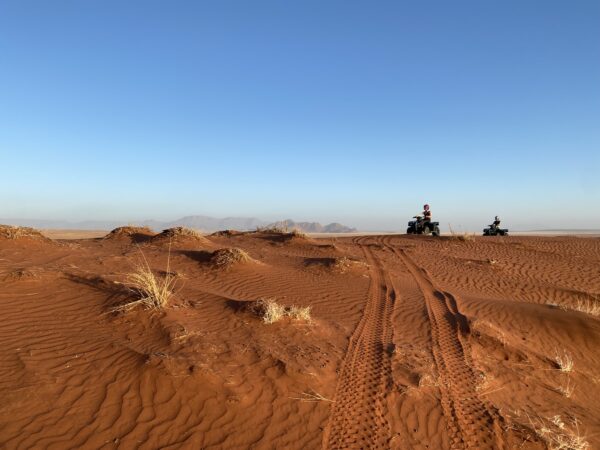 The Skeleton Coast offers scenic drives up often-dry riverbeds to find wildlife or along the coast to visit old ship and plane wreckages. You might also quad bike across the region's white sands or try your hand at dune boarding! Sundowners overlooking the ocean and beachside lunches are also available, and afford spectacular views of this notoriously harsh, but equally beautiful environment.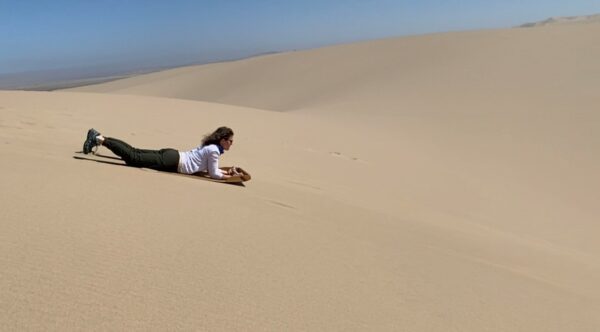 Moving inland to Damaraland, visitors have the option to go on nature walks to appreciate the more subtle aspects of the flora and fauna. The region is also home to desert adapted elephants, which are often found on drives up or along the nearby rivers, as well as rhino, which can be tracked with local rangers (an opportunity only available when staying three nights at Onduli Ridge). The petroglyphs of Tweyfelfontein are also nearby—and worth a visit to see the ancient engravings and learn about the San people.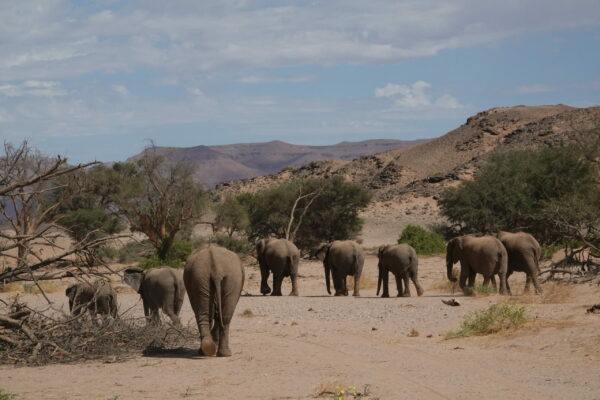 Reaching Etosha National Park and Ongava Private Reserve, activities focus on wildlife. Morning and afternoon game drives bring visitors to watering holes and into the bush to find some of the many plains game, rhinos, elephants and, if lucky, big cats. You also have the opportunity, if interested, to approach big game, usually rhinoceros and elephant, on foot. It's an unforgettable, up-close experience in which you truly come to appreciate the magnificence and sheer size of these animals.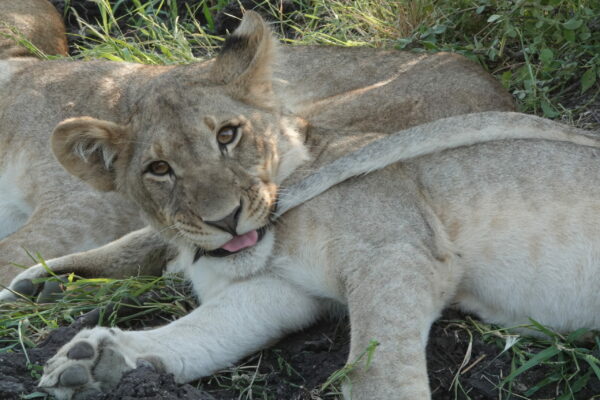 The diversity in Namibia—of experience, of terrain, and of wildlife—is unlike anywhere else in Africa and warrants an entire two weeks to explore. In staying just a few days or visiting just one region—you miss out on so much and cannot begin to fully appreciate the absolute magic of this unrivaled destination.