Most people have an image of Machu Picchu in their mind's eye when they think of Peru, but this vast country has much more to offer than its most iconic site. In April 2019, my younger sister and I embarked on a trip we had always dreamed of taking together. We set out on a Peruvian adventure to see the main attractions, some new some old.
We began our trip exploring the city of Lima, then on to the Sacred Valley, eventually making our way to Machu Picchu and ending our time in Cusco. If you are looking for a unique experience full of history, beauty, emotion and adventure, this is the trip for you!
Sacred Valley – Sky Lodge
We spent a total of three nights in the Sacred Valley, visiting Pisac village, Ollantaytambo town, the Maras Salt Pans, a Moray archeological site and spending one night at the Sky Lodge. If you are an adventure seeker, don't mind heights and like to rock climb, I highly recommend you stay at Sky Lodge! This is a completely transparent hotel with sleeping pods suspended on the side of a mountain just outside Ollantaytambo in the Sacred Valley. If you've ever wondered what it's like to sleep through a bird's eye perspective, this is it!
Please note that this hotel is not for those who are afraid of heights, and like I said, should only be considered if you are up for an adventure. I must say from experience that this lodge is truly amazing and unlike any other! In order to reach the hanging rooms, one must either climb 1,300 feet via ferrata or hike an adventurous trail through ziplines. Once you arrive, it's an accomplishment worth celebrating. I had an uncontrollable grin from ear to ear all throughout my entire stay. My photos from this experience are worth a thousand words, and I will never forget how I slept at a million-star hotel!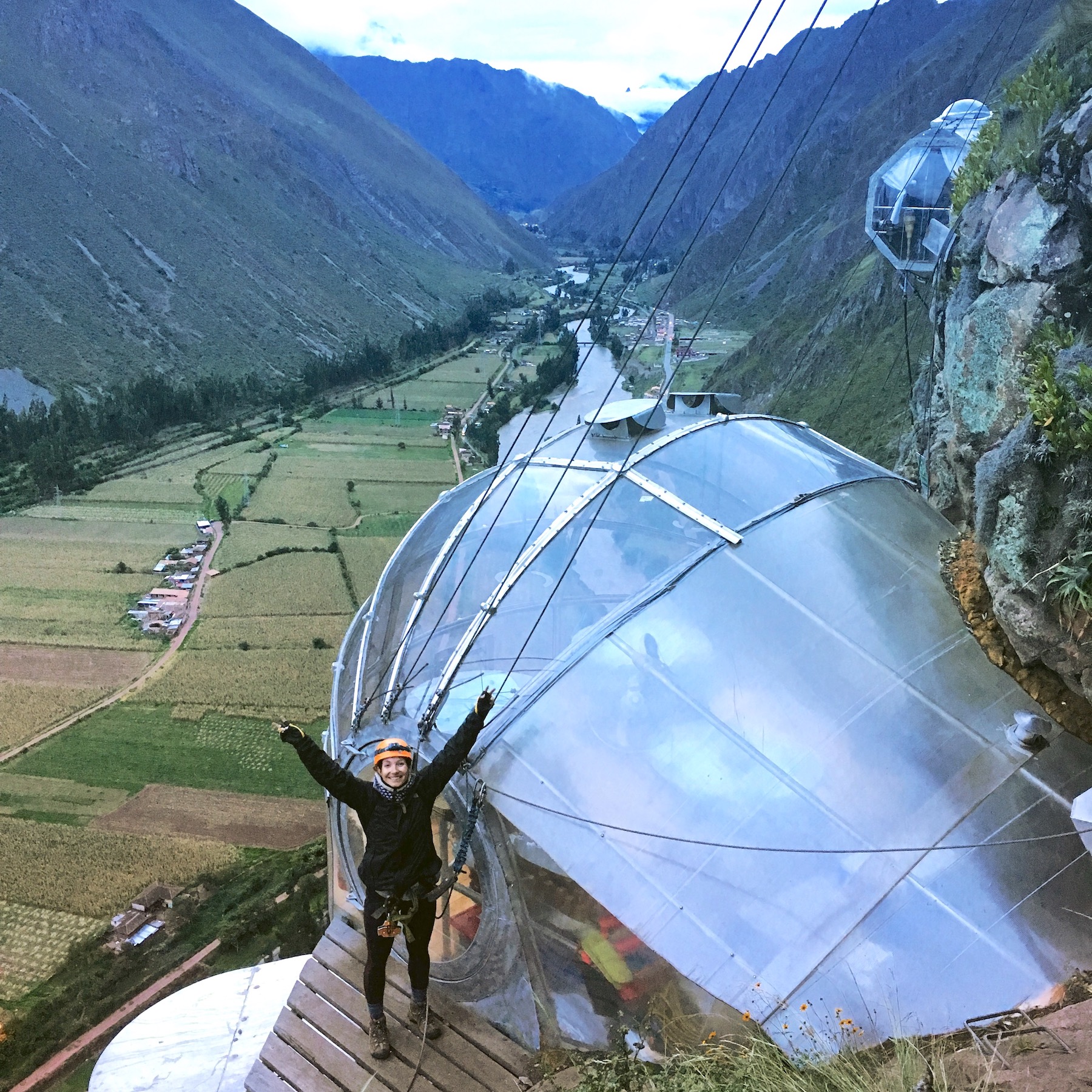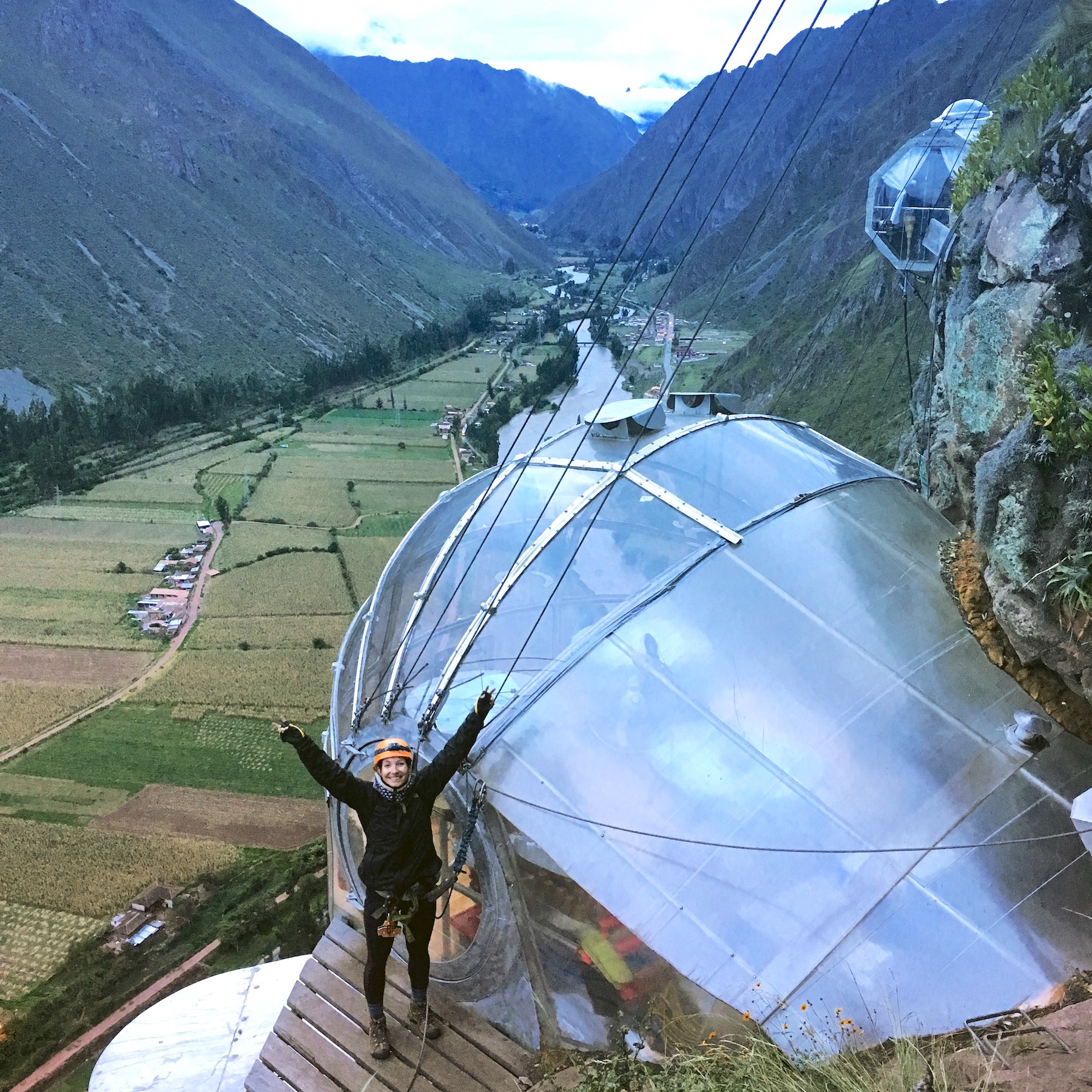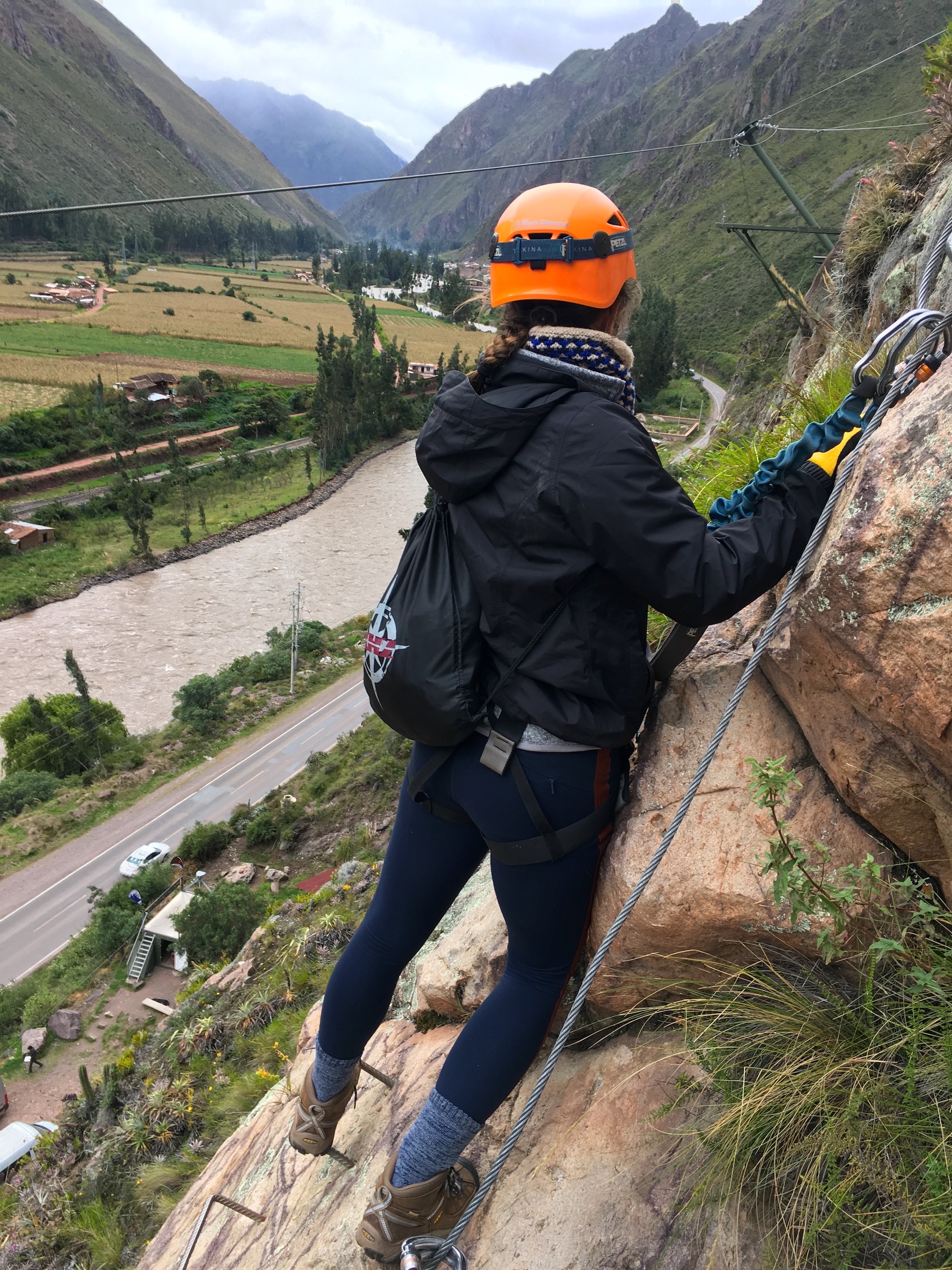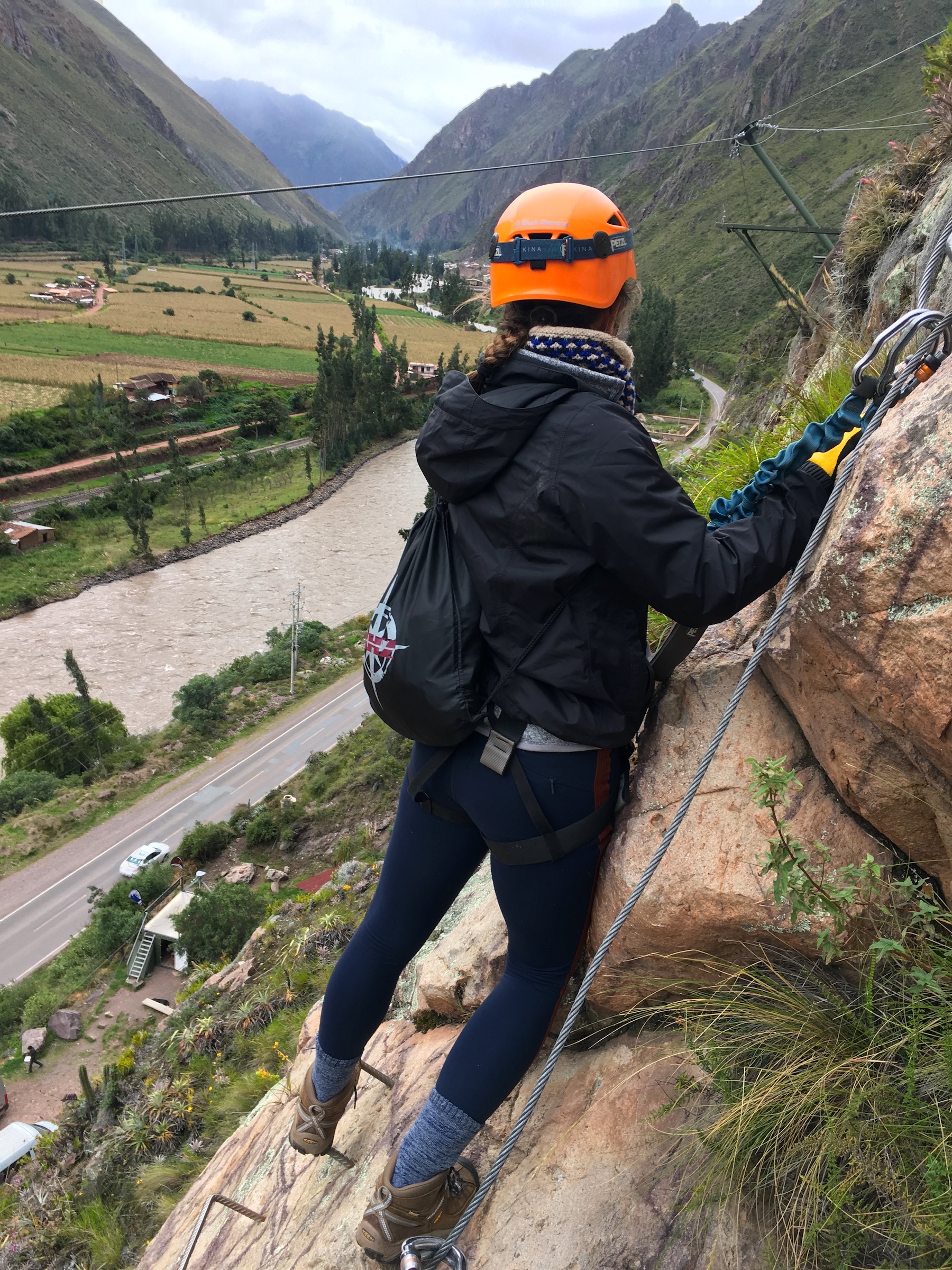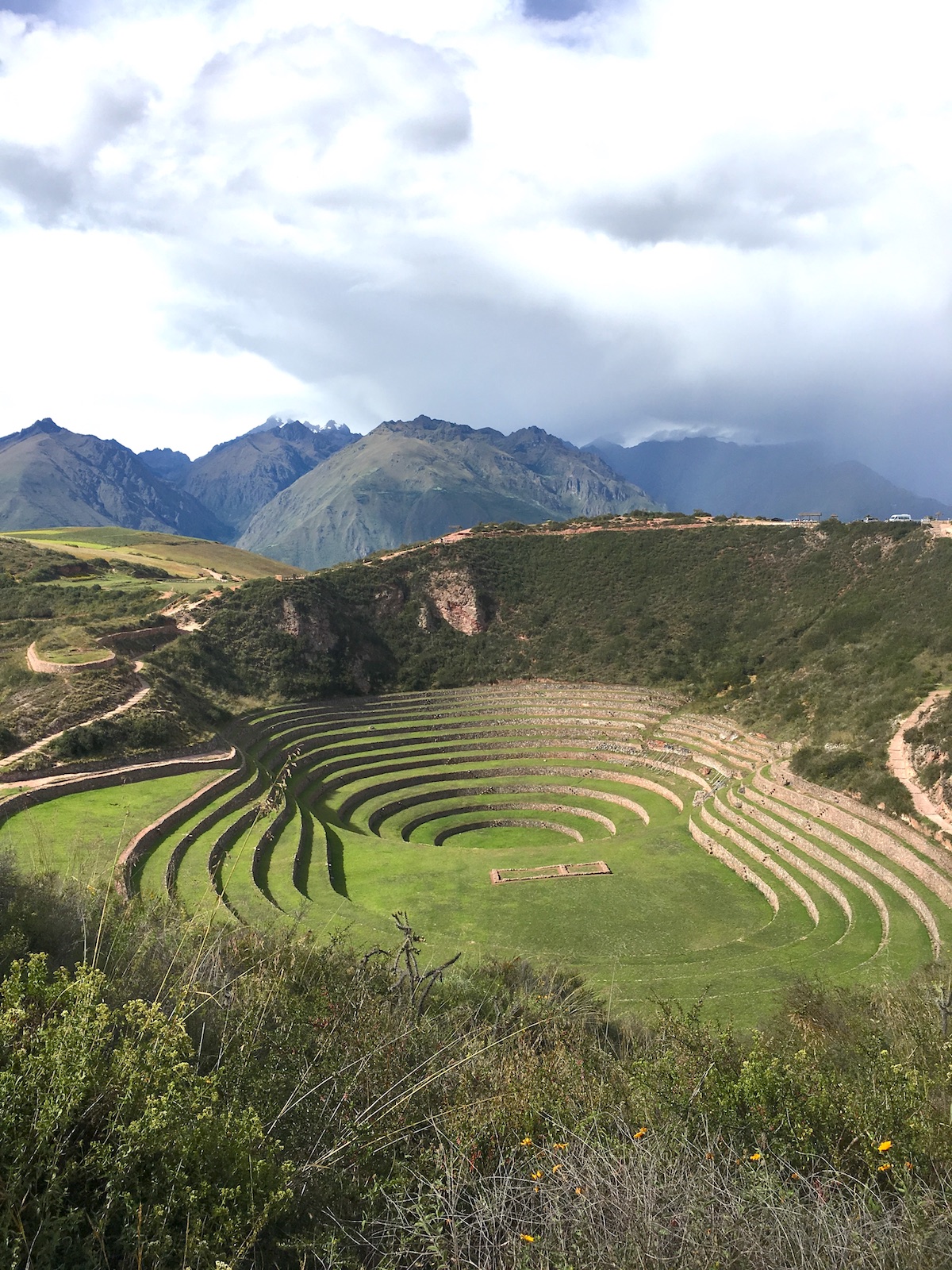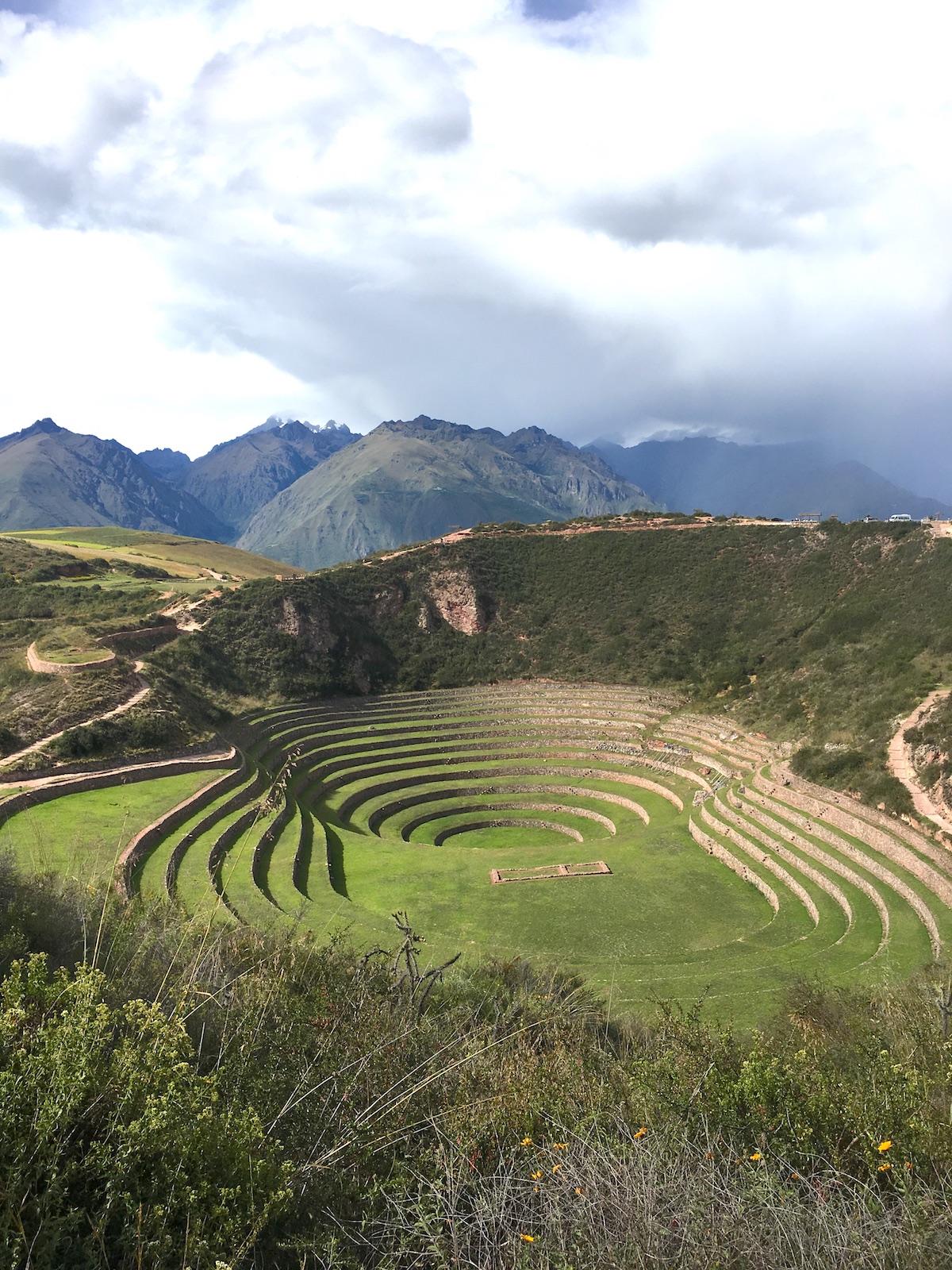 Inca Trail
Hiking the Inca Trail has been a goal of mine to complete for quite a while. I have always been an active person; constantly participating in sports year-round as a child and as an adult, growing up on a beautiful lake in central Minnesota, swimming and mastering my favorite water sports, loving to camp and hike as a child which has continued into my adult life, and exploring the unknown. A trip like this spoke to me on many levels of interests. If you are an avid hiker and outdoor enthusiast, I highly recommend adding the Inca Trail to your bucket list.
The more popular route consists of 4 full days of hiking (6 to 10-hour days), 3 nights sleeping in a pop-up tent at some of the most picturesque campsites I have ever slept at, plus a full day of hiking and exploring Machu Picchu Mountain and the ruins. On an itinerary like this, you will begin at Km.82, located just outside Ollantaytambo town and hike though some of the most scenic mountainsides, straight from your dreams. Throughout the journey you will tour archeological sites as well as villages. You will witness the spirit that lives in the Andes Mountain range and begin to understand the love and passion the locals have for their sacred land and their traditions that they continue to practice. Completing this hike was both an accomplishment and a spiritual journey for both me and my sister, and I know has shaped the way we plan to travel in the future.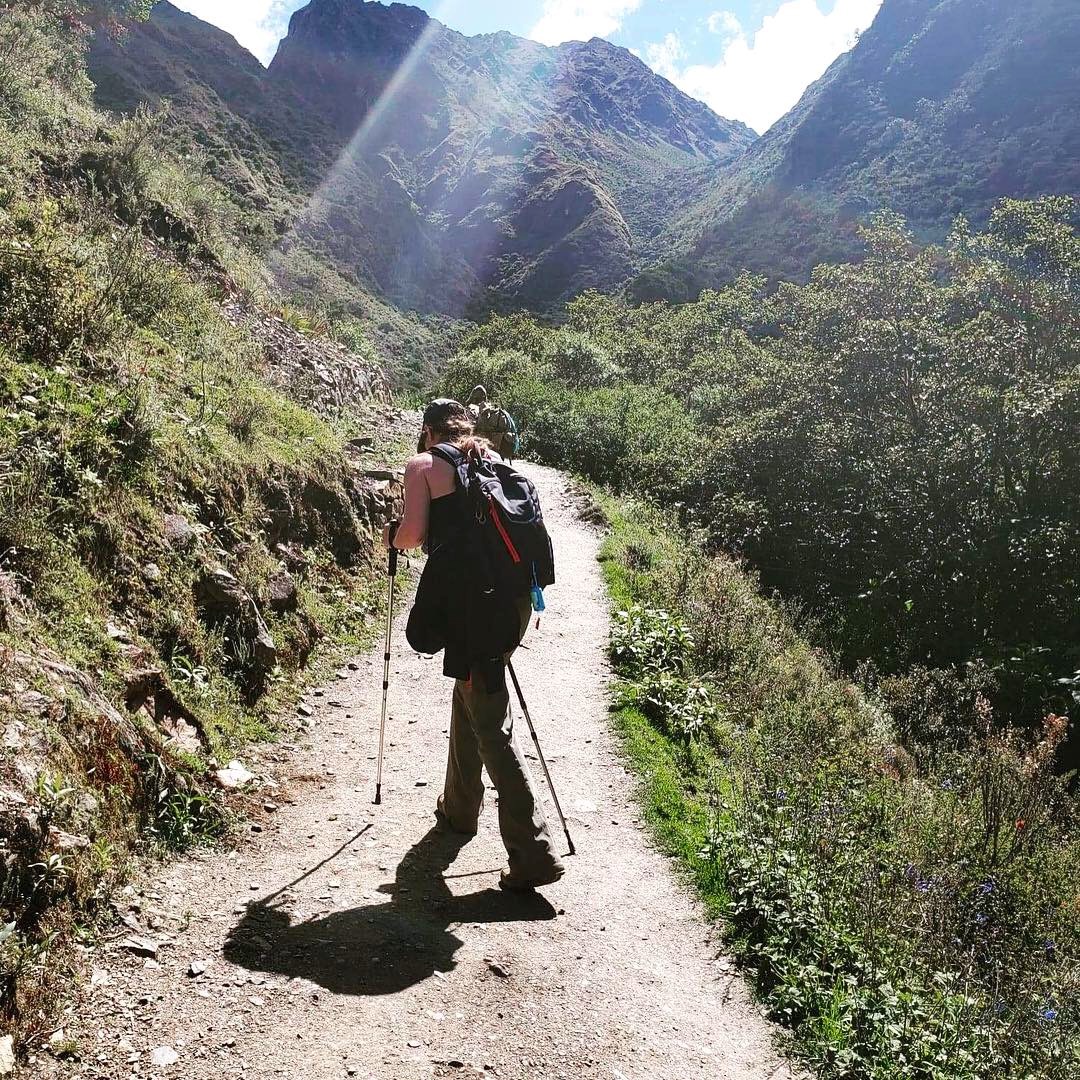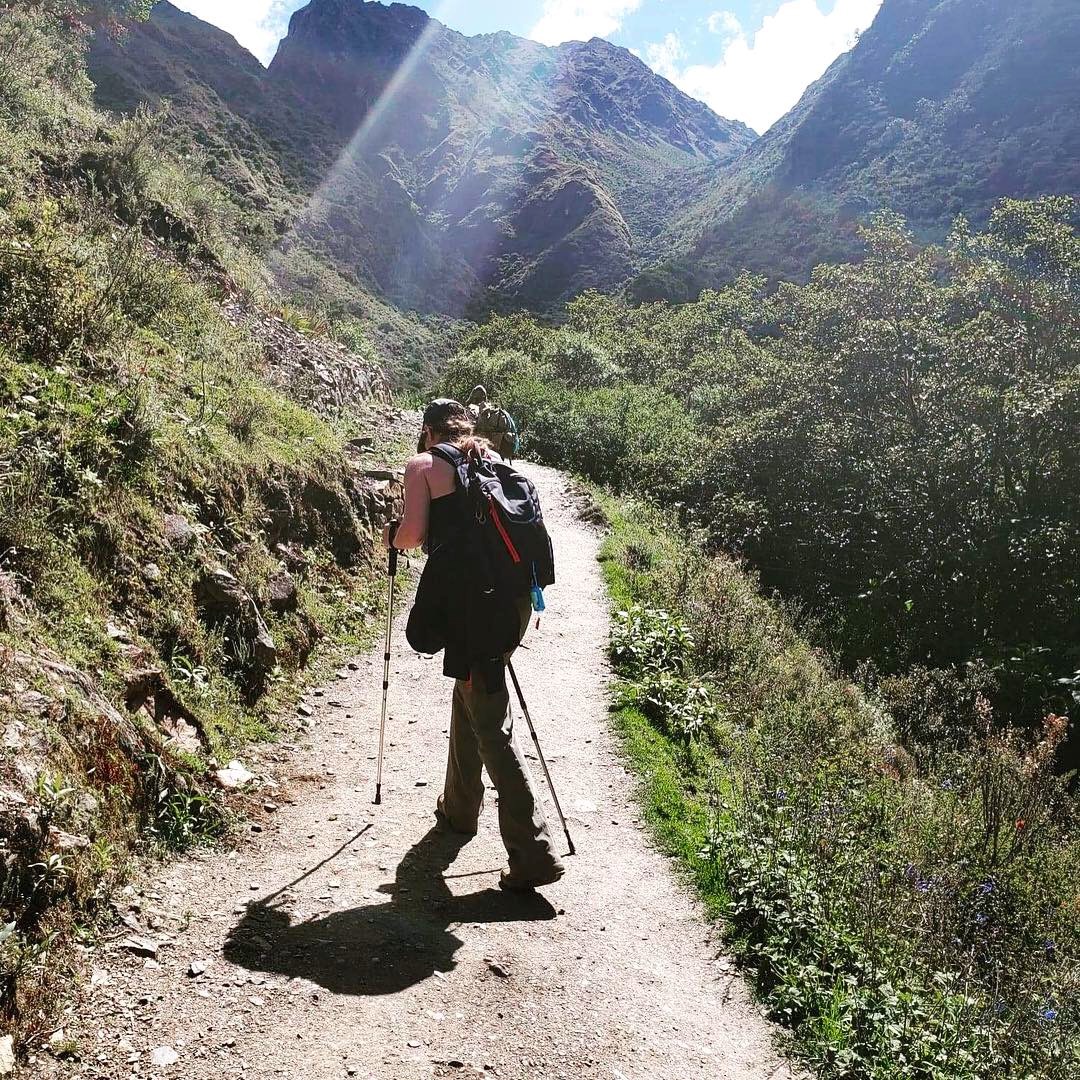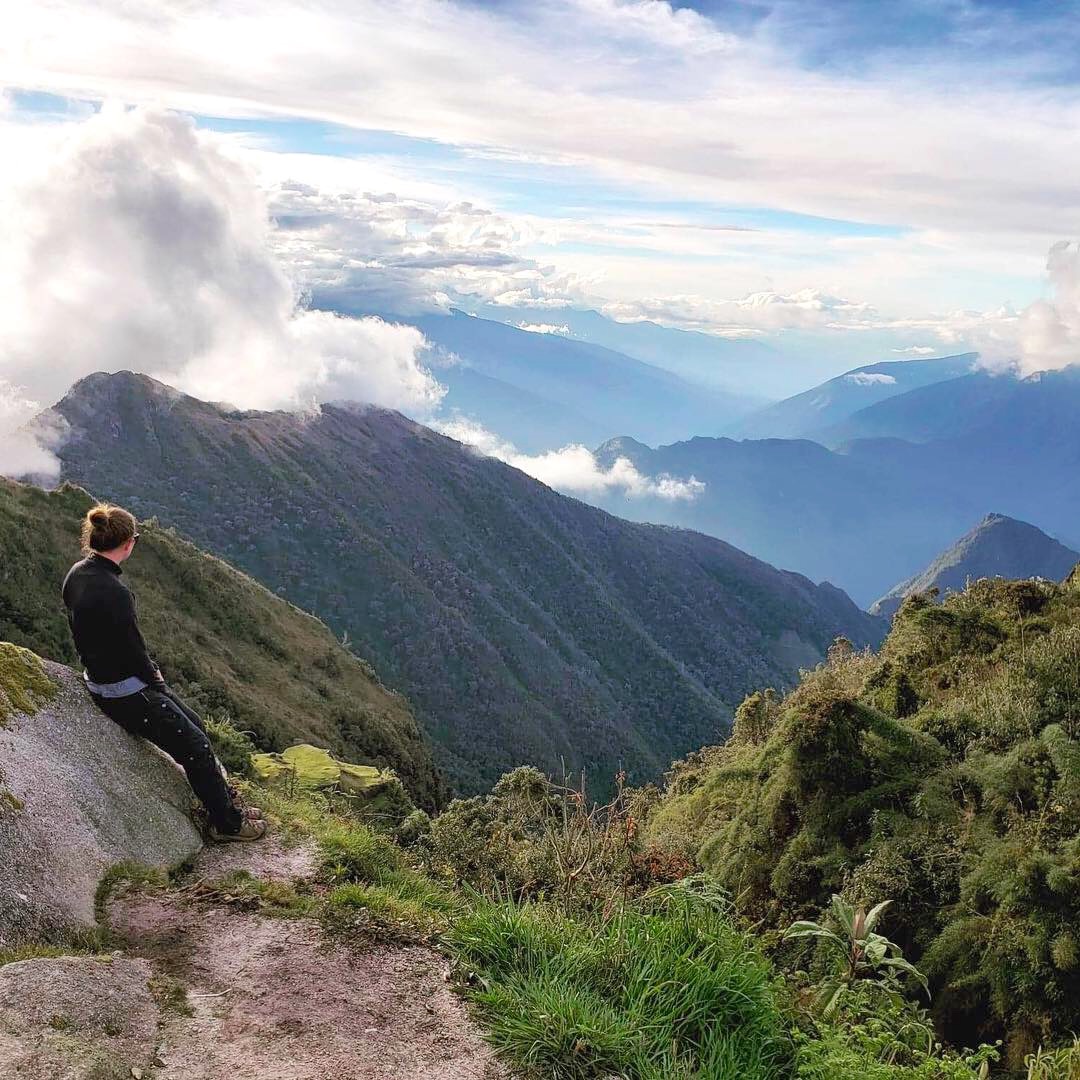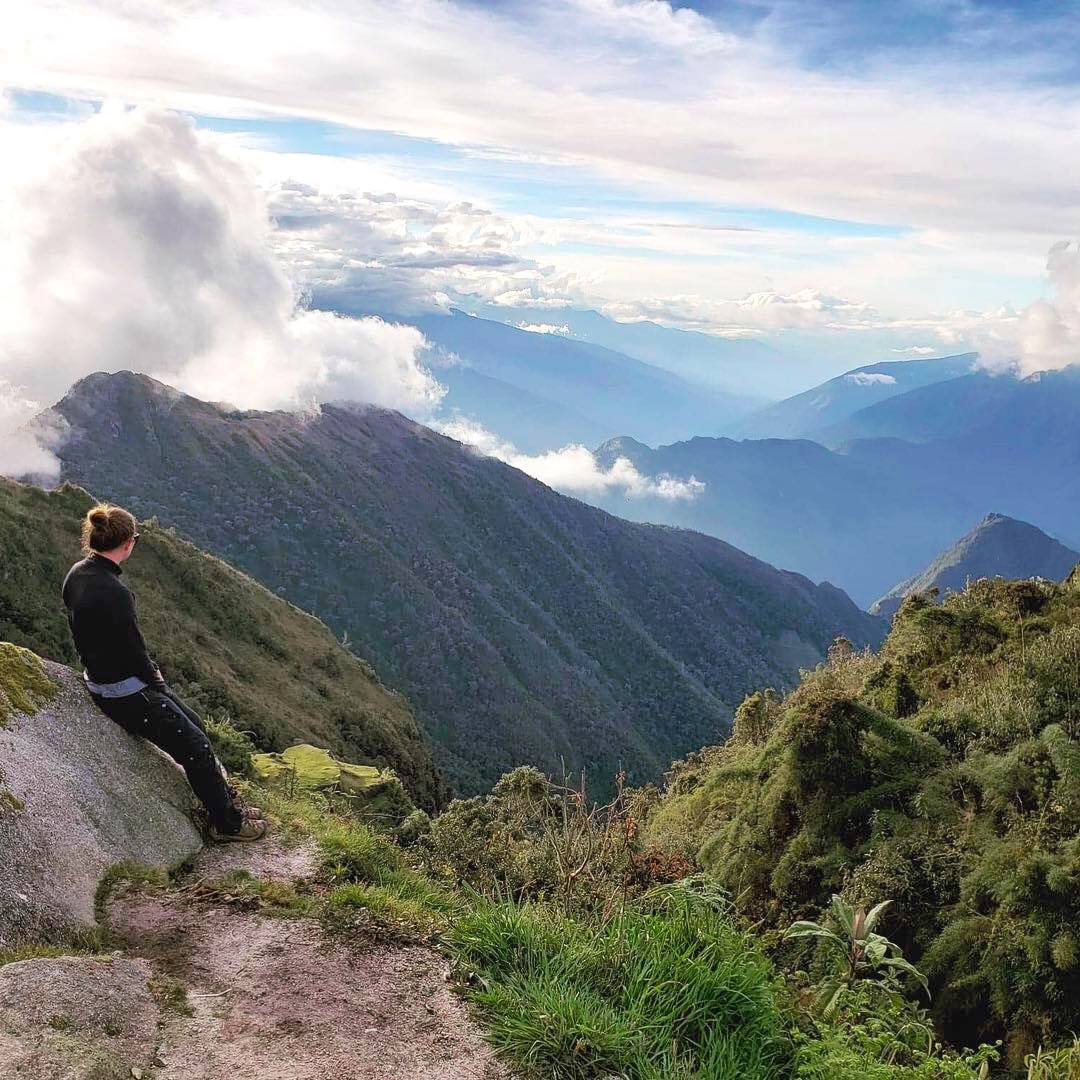 Machu Picchu
If you have ever picked up a National Geographic magazine or watched The Travel Channel, chances are you have seen the iconic photo of the archeological site Machu Picchu – the lost city of the Incas. The destination for us was breathtaking. Every detail about the site stands with purpose and tells a story. I was mesmerized by the sheer size of the "lost city" and couldn't help but feel the presence of the ancestors watching over.
My first glimpse of Machu Picchu was from up above at Inti Punku, or more commonly known as the "Sun Gate" – the final section of the Inca Trail. At first site I was overcome with a feeling of gratitude. You only live once, and you never know what tomorrow will bring, so in that moment I was proud of myself and my sister and overcome with emotion that we were able to experience it together. Those are the moments I will continue to live for.