For some travelers, the ideal way to recharge on vacation is not to kick back and relax, but to get moving! We polled our team of experts for the best ways to add activity and adventure to any trip to Africa. Let us know when we can start planning an active trip to Africa just for you!
Climb Mt Kilimanjaro
Tanzania's Mt. Kilimanjaro is the ultimate active travel location in Africa, luring travelers who want to check Africa's highest peak off their bucket list.
"Climbing to "The Roof of Africa" is such an incredible journey," explains Kota Tabuchi, managing director of Africa. "It's an impossibly beautiful climb through the various "ecosystems" on the mountain, and the scenery is awe-inspiring".
Although it's the tallest mountain on the African continent, Kilimanjaro is a non-technical climb, meaning climbers don't need items like ropes or crampons to climb it. However, summiting Kili is still an impressive accomplishment.
"It takes a fair bit of mental and physical grit to summit, but the sense of accomplishment is one I won't soon forget," says Kota. "There's also something to be said for the relationships you build when you endure this type of challenge. The people in my climbing group will remain lifelong friends."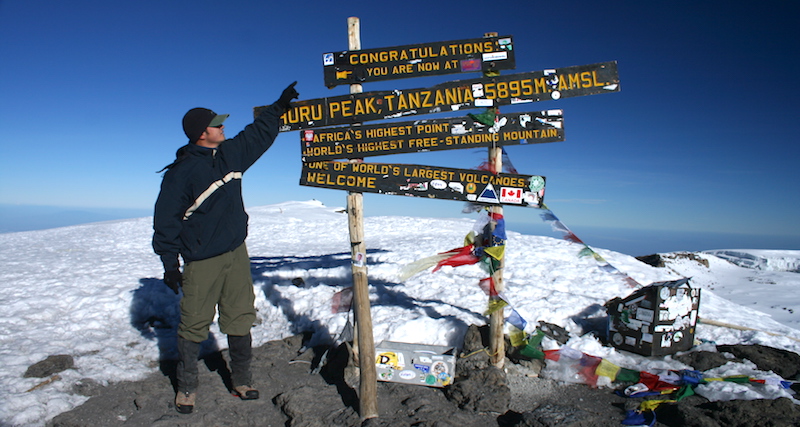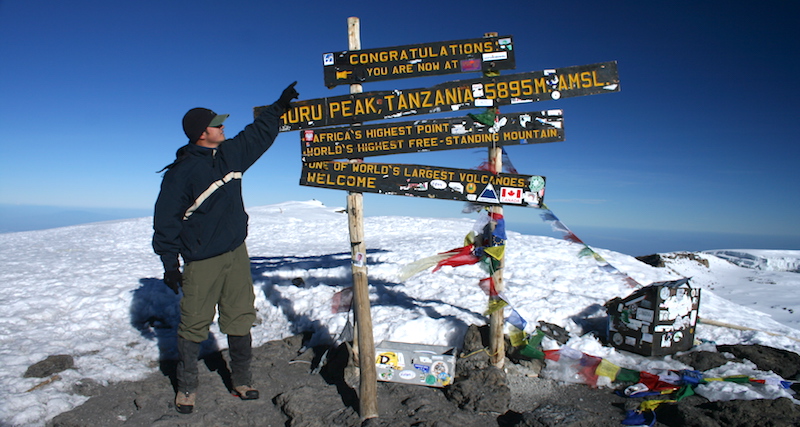 Embark on a Primate Trek
While not as physically taxing as climbing Mt. Kilimanjaro, some wildlife viewing opportunities in Africa require travelers to invest some effort before reaping the rewards. Primate treks to view gorillas in Rwanda or Uganda or to view chimpanzees in Uganda, Tanzania or Rwanda can be short, scenic walks or engaging jungle hikes, depending on where the primates are located each day. Either way, the hike is worth the effort! Read about Katie and Craig's recent chimpanzee trek.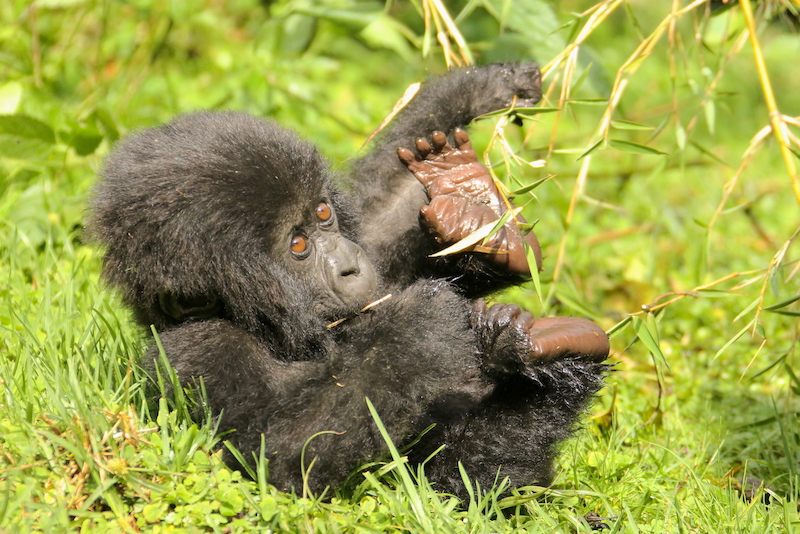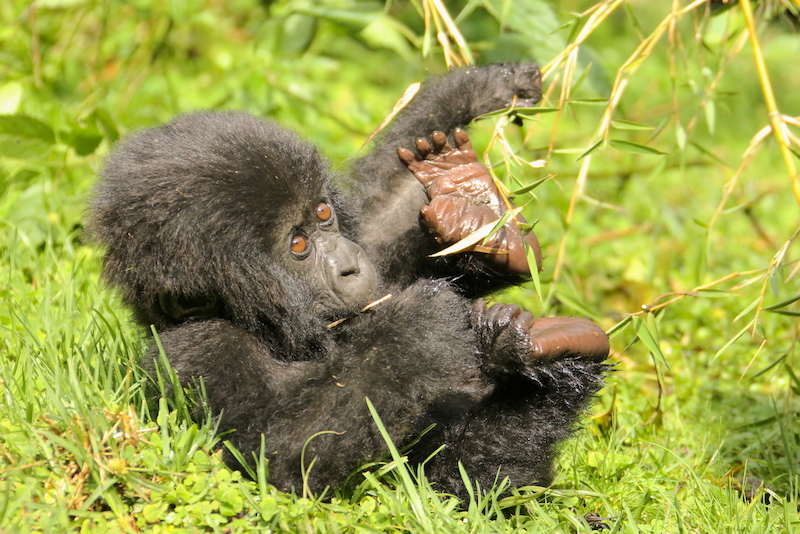 Stay Active On Safari
Zambia pioneered the walking safari experience, offering safari-goers the opportunity to stretch their legs, get out of the Land Rover and get a better feel for the landscapes, vegetation and speed of Africa. While Zambia is best known for walking safaris, many other safari destinations offer the activity as well. Read more about Zambia's allure or Lainie's walking safari in Kenya.
If a walking safari isn't for you, consider canoeing in Zimbabwe or embarking on a horseback safari in Kenya. Coupled with mountain biking, kayaking, hiking and other activities, travelers can find many ways to stay active on safari.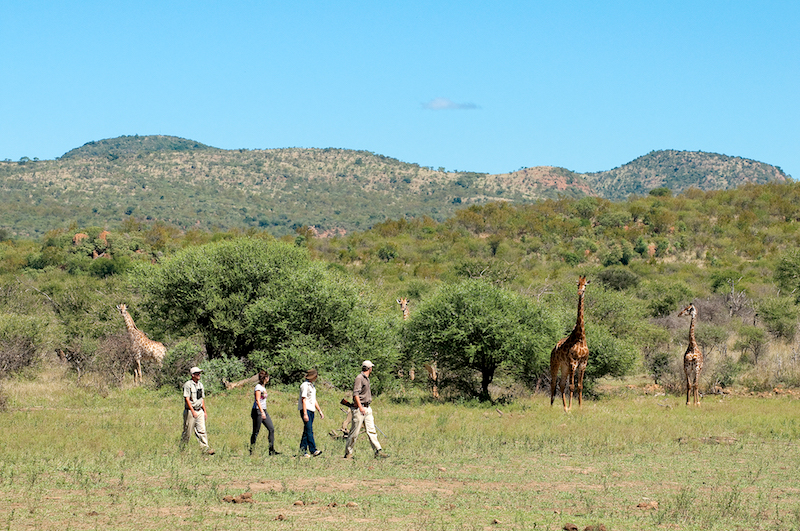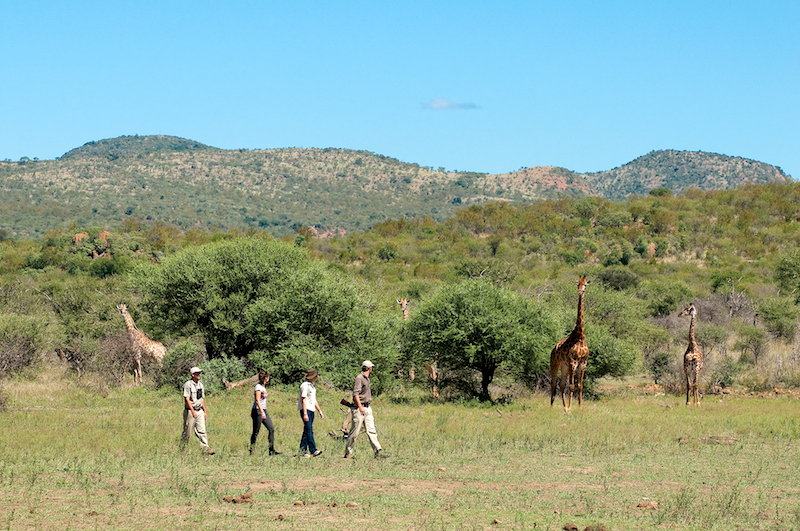 Beyond the Safari
Cape Town, South Africa is known as the food and wine capital of Africa, so a little extra movement may be in order to balance out your indulgences. Follow consultant Katie Blackstone's suggestion and hike up Lion's Head early in the morning to catch the sunrise (and your breath) before enjoying a picnic breakfast with scenic views.
Thrill seekers will enjoy Victoria Falls, the world's largest "sheet" of falling water in the world, located on the Zambezi River between Zimbabwe and Zambia. The region around the falls is famous for its many adrenaline-inducing activities, in addition to more traditional helicopter tours and hikes in the area.
Eager for more activity in Africa? Snorkel in Mozambique. Climb a sand dune or try a quad bike in Namibia. Scuba dive in the Seychelles. Mountain bike in the Cape Winelands. Name your destination, and we'll let you know what's possible!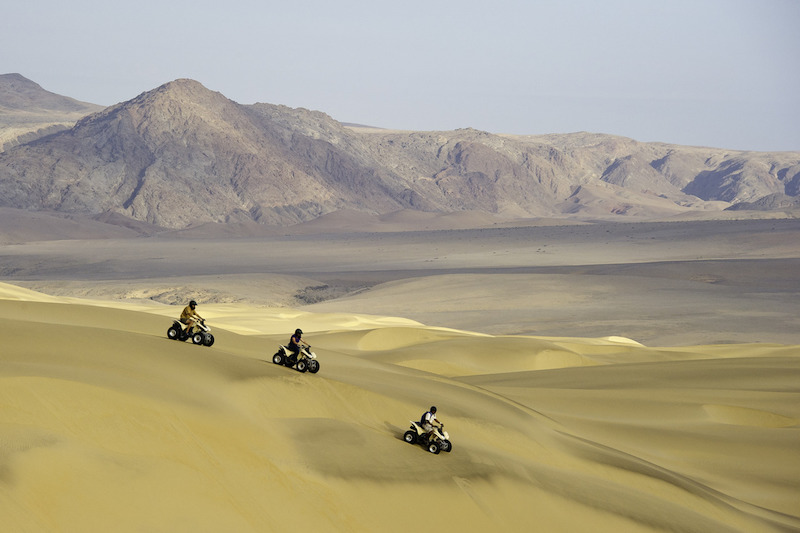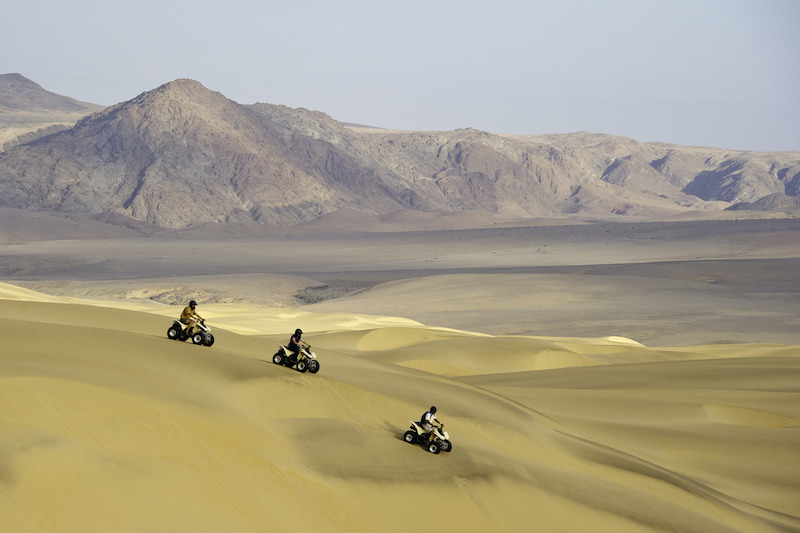 Beyond Africa
Outside of Africa, active travel ideas can be found in all our speciality destinations: South America, Australia, Southeast Asia and India. Discover reasons to explore the "active traveler's playground" of South America, from hiking the Inca Trail en route to Machu Picchu to skiing in Patagonia. Explore Southeast Asia on a bike tour through Thailand's countryside or while snorkeling in Myanmar. In Australia, fill your camera with images from guided nature walks in the Blue Mountains or try a paddle ski adventure on Lizard Island.
An expedition cruise is the best way to experience remote places that are ripe with adventure. Read about our team members' many adventures kayaking and cross country skiing in Antartica, snorkeling in Papua New Guinea or kayaking among sea lions in the Galapagos.
Regardless of your destination, let us know when we can design a custom trip to fit your active travel desires!