Traveling to Antarctica is otherworldly. It's mysteriously vast – an endless kingdom of ice, snow, and infinite ocean. Regarded as the "international continent" by some, Antarctica tells a fascinating tale of adventure, scientific discovery, and worldwide cooperation. Scientists live and work on bases 365 days a year – even through brutally cold and snowy winters – in order to study the region and share their findings with the world. Their work is fascinating and by visiting Antarctica you'll feel instantly immersed in it all: the landscape, the wildlife, and the incredible research taking place.
Most guests planning a trip to the 7th continent need about 2-3 weeks, depending on your mode of transportation and the destinations you hope to visit. The most widely known option for traveling to Antarctica is by expedition ship from the southern tip of South America to the Antarctic peninsula. But there are also some amazing fly-over options that reduce travel time! You can choose trips that visit only the Antarctic Peninsula and surrounding islands, or those that include South Georgia and the Falklands, some cross the Antarctic Circle and a few offer flights to the South Pole to stand amongst the emperor penguins.
Whether you prefer a short or long itinerary, a focus on wildlife or pristine nature, or desire a more basic or luxurious ship, in Antarctica, there is an itinerary for everyone. No two trips are the same and we are here to help you find the right one!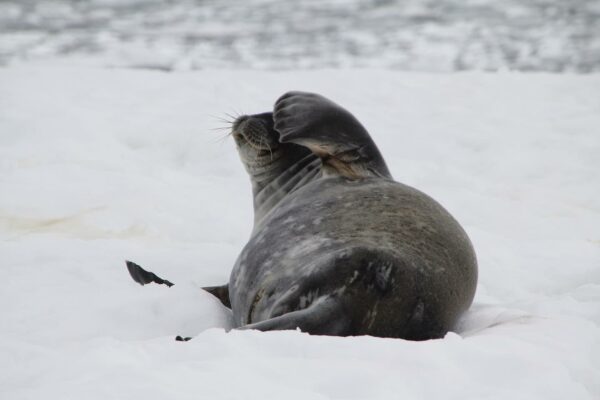 Itineraries
Every Antarctic explorer must expect the unexpected. No two itineraries are alike, even if they visit the same landing points or are offered by the same vessel or operator. The climate, sea conditions, ice, and wildlife are dynamic. The weather in Antarctica can also change on a dime and operators prepare for that. No specific landings or activities can be guaranteed and of course, no specific sightings can be promised. You must arrive prepared for both calm seas, sunny blue skies, and temps in the low to mid 30s as well as the opposite: freezing temperatures, gale-force winds, snow, sleet, rain, and rough waters. You never know quite what you are going to get, but that is what adds to the adventure!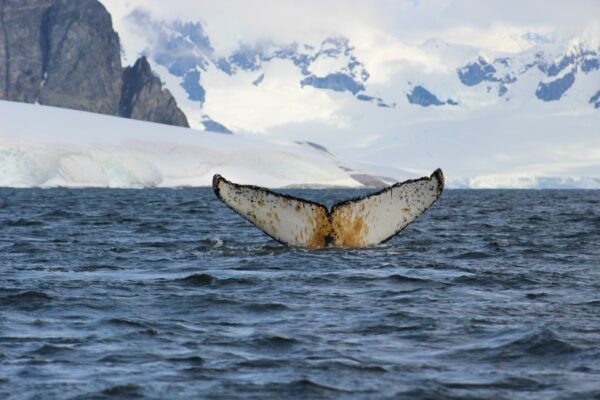 Seasons
Trips to Antarctica generally operate during the austral summer months, from late October to March. Within this window, each time period offers its own unique highlights.
Late October through early December is considered late spring and early summer in Antarctica. During this time, the winter ice begins to melt, forming awesome new landscapes of snow and ice, and of course massive icebergs! This is also nesting and courting season for seabirds (including penguins), so you may be lucky enough to witness displays of courtship between mating pairs.
In late spring and early summer, you might also see various seal species and spring flowers blooming on the Falkland Islands and South Georgia. Elephant and fur seals will be selecting their breeding territories during this time as well which can be exciting to witness.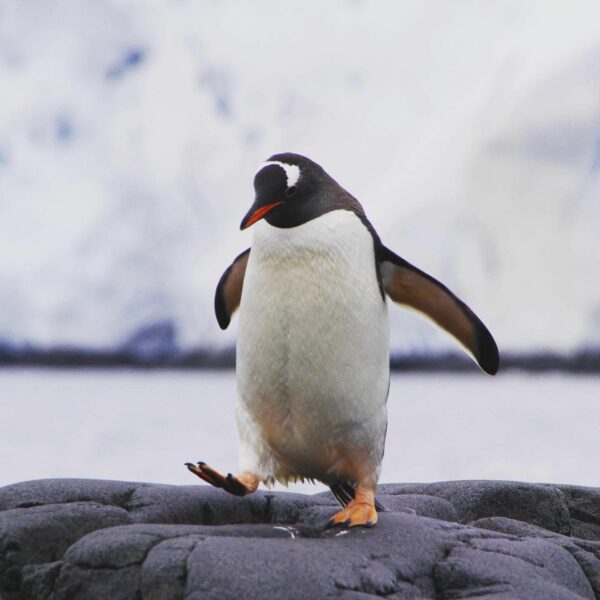 You'll already have almost full days of sunlight, with the sun setting after 11pm and rising before 4am. In certain areas the ice can be thicker, which might prevent access to those channels. But this allows for potential ice-crushing opportunities, when the ship forges a new path through the frozen waters. It is an amazing sight to see (and hear)!
Note from consultant, Kayla Torgerson: When I traveled with Lindblad Expeditions on the National Geographic Orion, our trip started on Nov 18th, and it was an INCREDIBLE time to be in Antarctica. The snow was white and untouched, the penguins were busy mating and making their nests, and the whales were just starting to migrate toward the peninsula. Every day felt like a new adventure! You'll likely also get a snow shower or two during this time.
Summer in Antarctica is mid-December to January. As temperatures rise, wildlife becomes more active. This is also the warmest time of year to travel to Antarctica and when you'll have the most sunlight– virtually 24 hours a day. Due to higher temperatures and melting, the ice recedes opening new pathways for the zodiacs and the cruise vessels to navigate.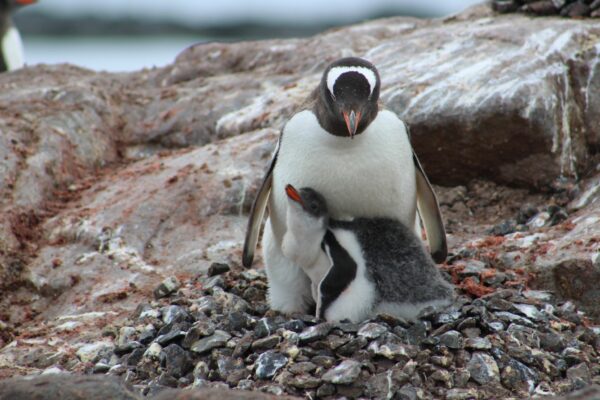 On South Georgia and the Falkland Islands, fur seals will be breeding. Lucky guests may see seal pups and the hatching of the first penguin chicks, both on the islands and the Antarctica Peninsula. January is also the best time to see adult penguins feeding their young. What's more, you'll have increased opportunities to see whales. Prices tend to be highest during this season.
Note from owners Craig and Kay Beal: Our family traveled with Abercrombie & Kent over the winter holidays. There are lots of advantages to this time of year including spotting more whales and having a higher chance of seeing penguins sitting on eggs or recently hatched baby penguins. Not to mention, it is peak summer, which means less ice and that you can get closer to the mainland.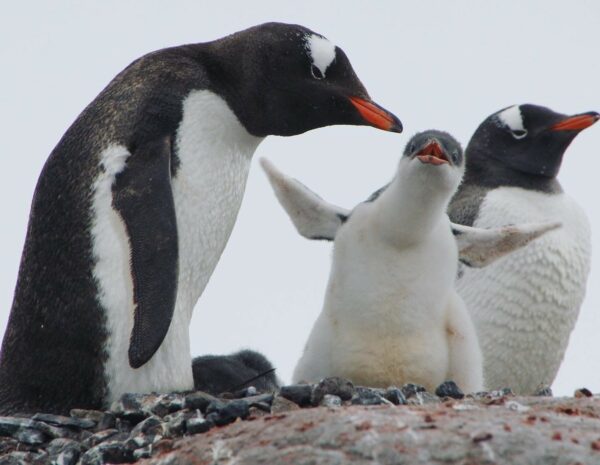 Late summer in Antarctica runs from February through March and offers fantastic sunrises, beautiful sunsets, and some of the best whale watching opportunities, especially humpbacks! Penguin colonies will be boisterous and busy (and possibly even a bit smelly) as chicks begin to grow, molt, and eventually leave their nest. There isn't as much snow and ice in the penguin rookeries, but you'll still have stunning landscapes with plenty of snow and ice along the mountains and glaciers. By mid- to late-March, penguin numbers start to diminish as the birds leave their colonies for the sea. The largest numbers of fur seals can also be seen on the Antarctic Peninsula during this time.
Note from consultant, Kayla Torgerson: I returned to Antarctica in mid-February on the Ocean Nova with Antarctica 21 and had an entirely different experience from my previous November visit. There was less pack ice and fewer big icebergs, but more active wildlife. We saw humpbacks feeding, showing their flukes, and even breaching (a rarity in Antarctica). The landings and the penguins were dirtier, but the squawking babies were adorable and fun to watch. Some guests even saw a leopard seal stalk and consume a penguin! It seemed like we saw everything! There can, however, be more rain this time of year.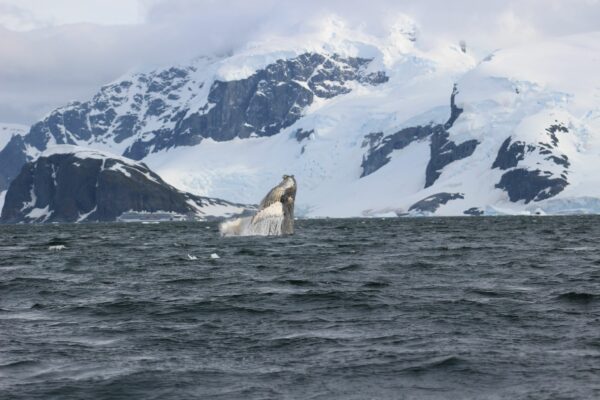 Considering the Longer Trip
We highly recommend including South Georgia and the Falkland Islands on your trip to Antarctica! This makes for a longer, but even more wildlife rich journey. Itineraries generally range from 10-20 days for cruises (shorter trips only stop on the Antarctic Peninsula).
South Georgia is known as the 'Serengeti of the South' and is home to a huge concentration of unique wildlife, including thousands of king penguins. Their size and sheer numbers are remarkable. You can also see rock hopper penguins and so many other species that you won't see on the Antarctic Peninsula. It's the highlight of the entire trip for most people!
Note from owners Craig and Kay Beal: On South Georgia, you are standing in a colony of half a million penguins, an experience for which you can never fully prepare. The sheer numbers are what makes South Georgia feel so special. The Falklands offer a great cultural experience, meeting the locals, and this is where the rock hopper penguins are found. South Georgia was our favorite stop of the entire trip, by leaps and bounds!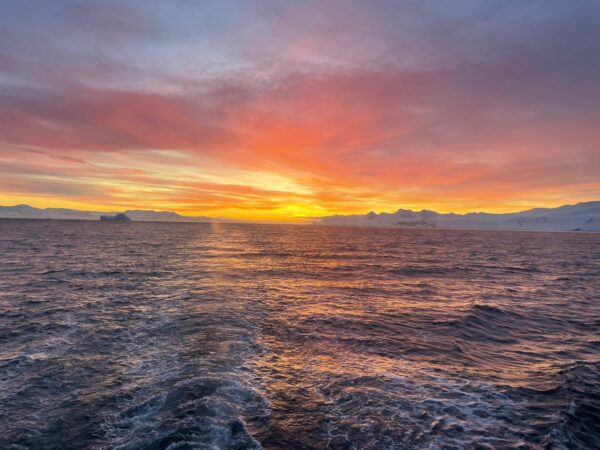 Activities in Antarctica
Almost every Antarctic operator with whom Travel Beyond works will offer zodiac rides for wildlife and landscape viewing, as well as opportunities to walk around various landing points to explore, learn, and take photos. Some trips offer hiking, cross country skiing (typically only on November sailings), snow shoeing, hot tubs, kayaking, and camping on the continent. Please let your consultant know if you are interested in any of these activities so that we can use this to narrow down the best operator and vessel for you!
Vessel Size
Keep in mind that only 100 people are allowed onto the Antarctic continent at a time, so there are clear advantages to being on a small ship with as close to 100 passengers as possible. Ships with 200 passengers still offer a fantastic experience but excursions run in shifts. For example, while Group A is on land, Group B will be viewing the continent by zodiac and then the two groups switch. This process works very well, so you won't feel like you are missing out on anything. However, if it's important for you to have more flexibility, one of the smaller ships would probably suit you best.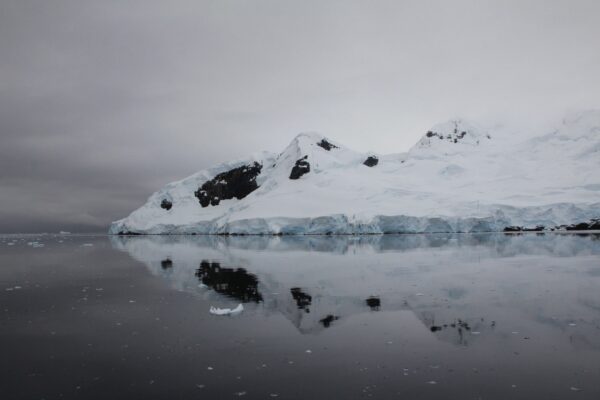 Book early
We always recommend booking Antarctica 1-2 years in advance of travel, when possible. These cruises fill up well in advance, so to lock in your top choice and ideal dates, your best option is to book early. Occasionally you can get lucky with last-minute availability, so don't hesitate to ask. If we can't find availability with short notice, we can lock in future dates with your preferred vessel and operator.
Antarctica is an absolutely amazing destination! I highly recommend it for our adventurous clients, wildlife lovers, and those hoping to visit all 7 continents.