The best perk about working at Travel Beyond is getting to travel and experience new adventures. Usually I like to explore cities and museums, but I recently returned from a great time in Chile and Argentina which involved very little of these activities. Almost everything I did on this trip was outdoors and active. Anyone with a reasonable amount of fitness would be able to do the excursions I did.
The Atacama Desert
Our trip began in the Atacama Desert in northern Chile. It was an amazingly beautiful desert with plenty of valleys to explore. This is one of the driest places on Earth, but we managed to get caught in a rain storm. The rain cleared out quickly, and we were on to more adventures, including hiking in the Valley of the Moon, a visit to Rainbow Valley (which has amazing amounts of green granite) and a stop to see petroglyphs. While in Atacama we stayed at Explora Atacama and Alto Atacama—both great lodges with good food and guides. Explora had a wonderful observatory for star gazing, an activity led by their own resident astronomer.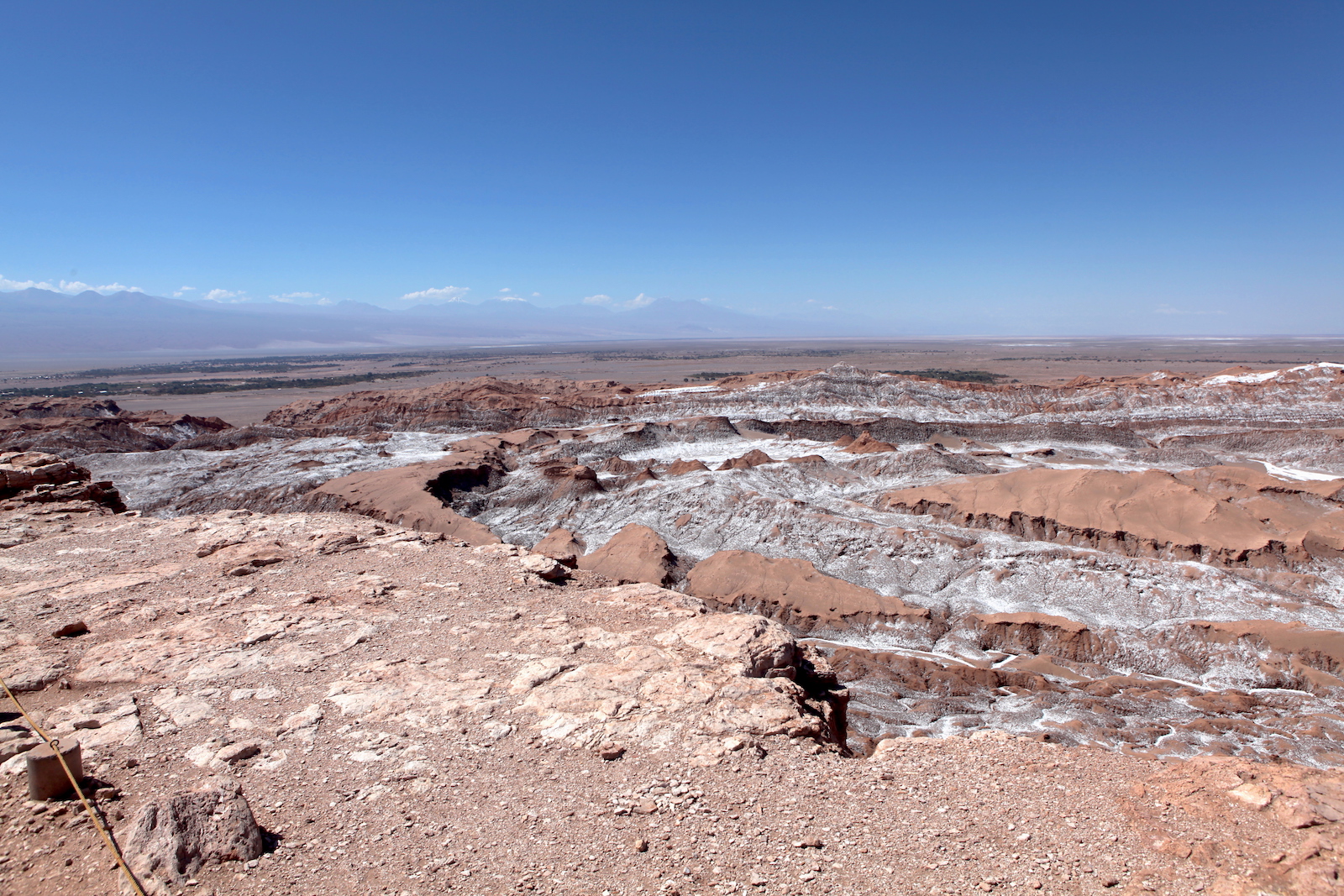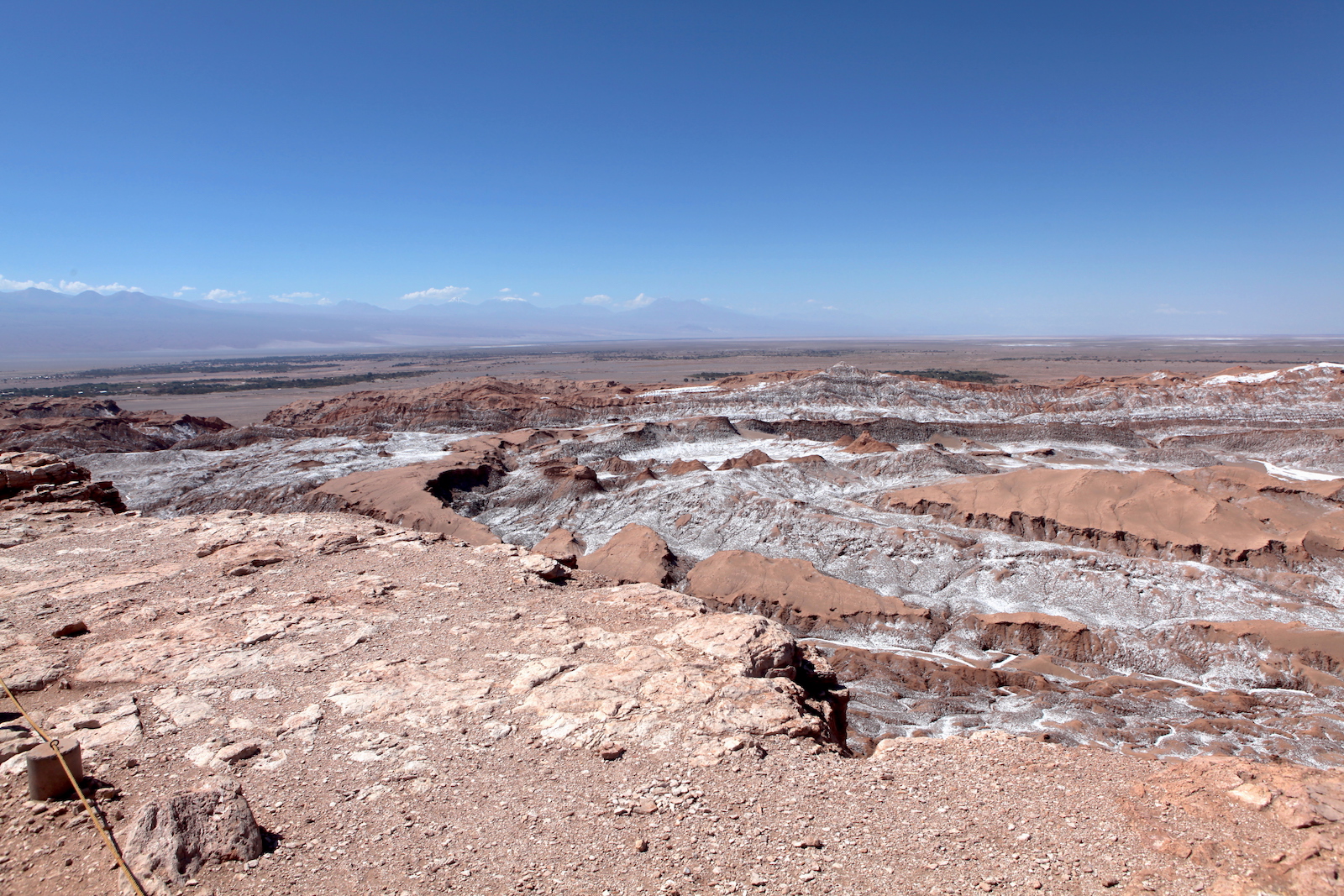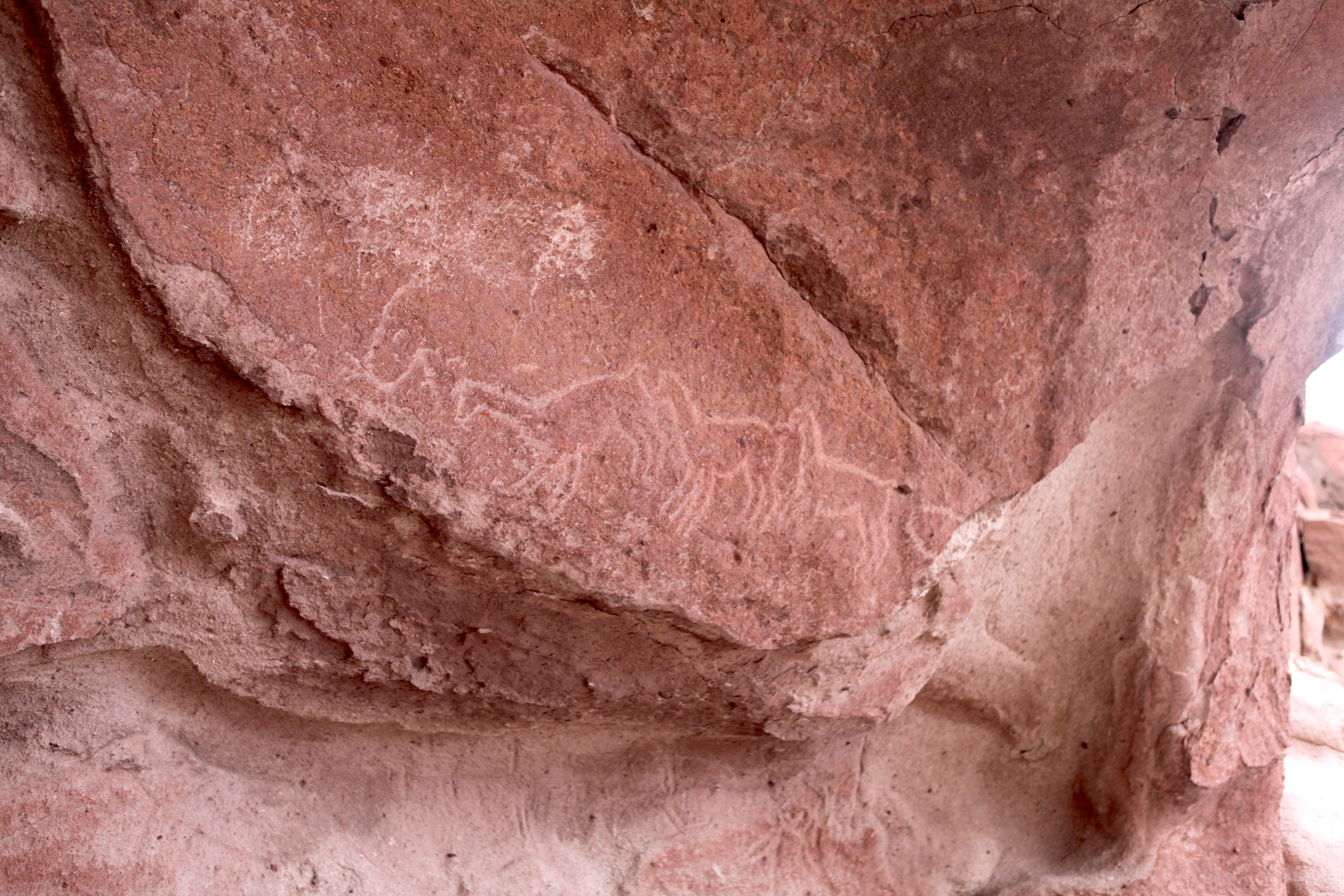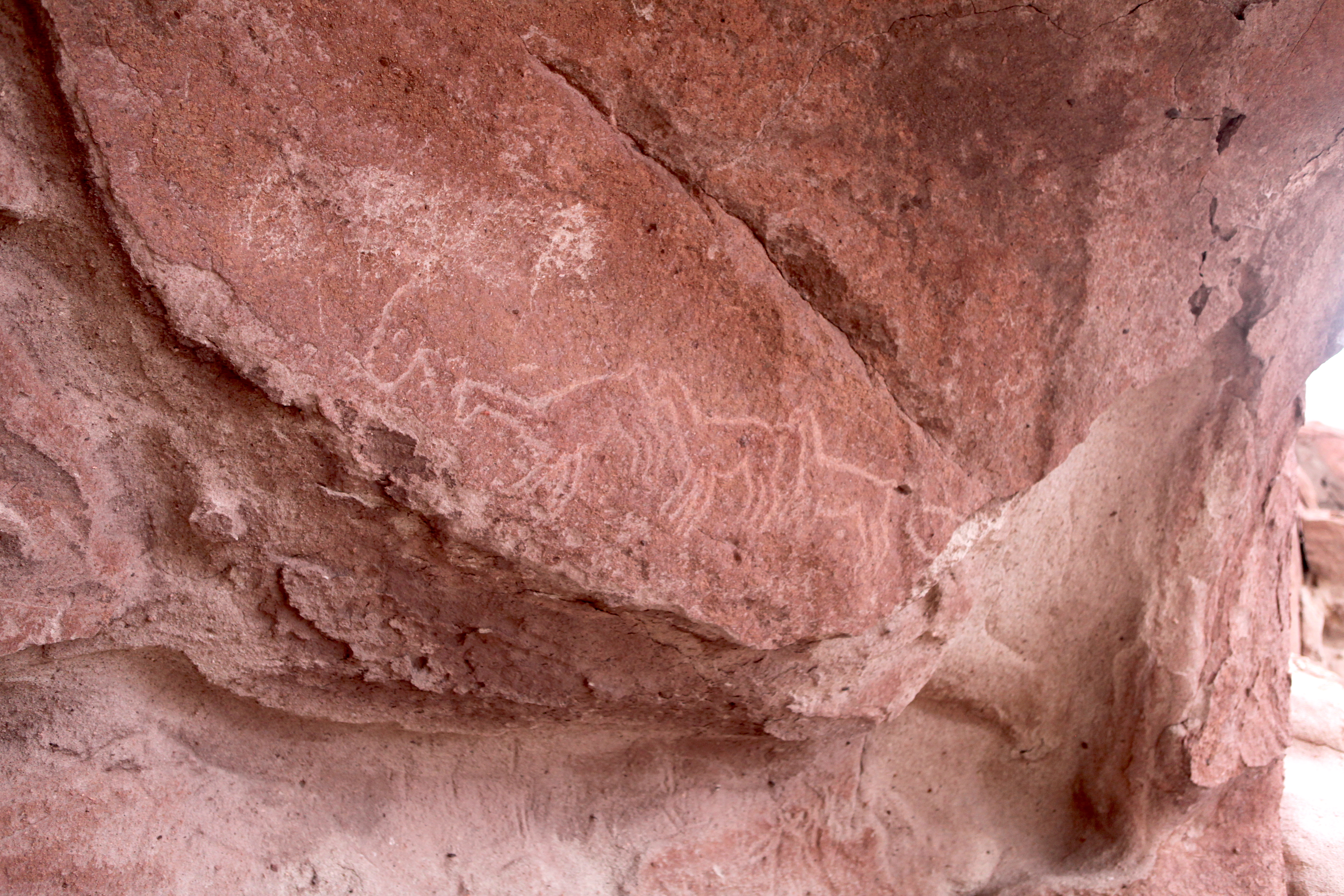 Punta Arenas
After spending a night in Santiago after Atacama, we headed to Patagonia for the main attraction – a Quasar Patagonia Jeep Safari. We arrived into Punta Arenas and were transferred north to Puerto Bories, where we stayed at the Singular Lodge. The lodge has been built into what was a sheep meat processing plant. All the old equipment is still in place, and there is an excellent tour given about its sheep processing days. During World War I this place was largely responsible for feeding troops and the population of Europe. It was nice to get some of my museum fix without having to leave the lodge. While staying at Singular the days were spent hiking and horseback riding at the nearby Estancia Peninsula, which was only accessible by boat.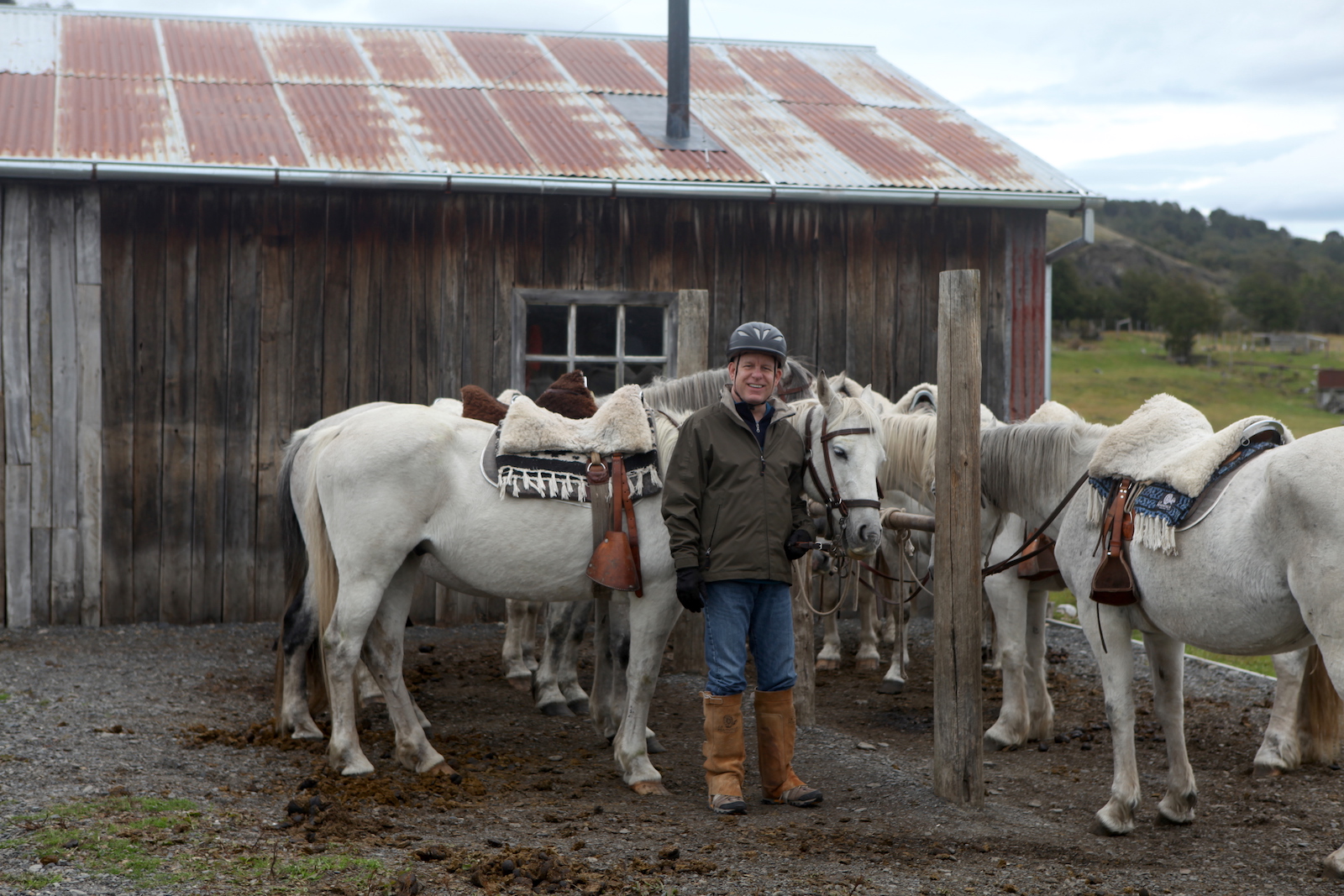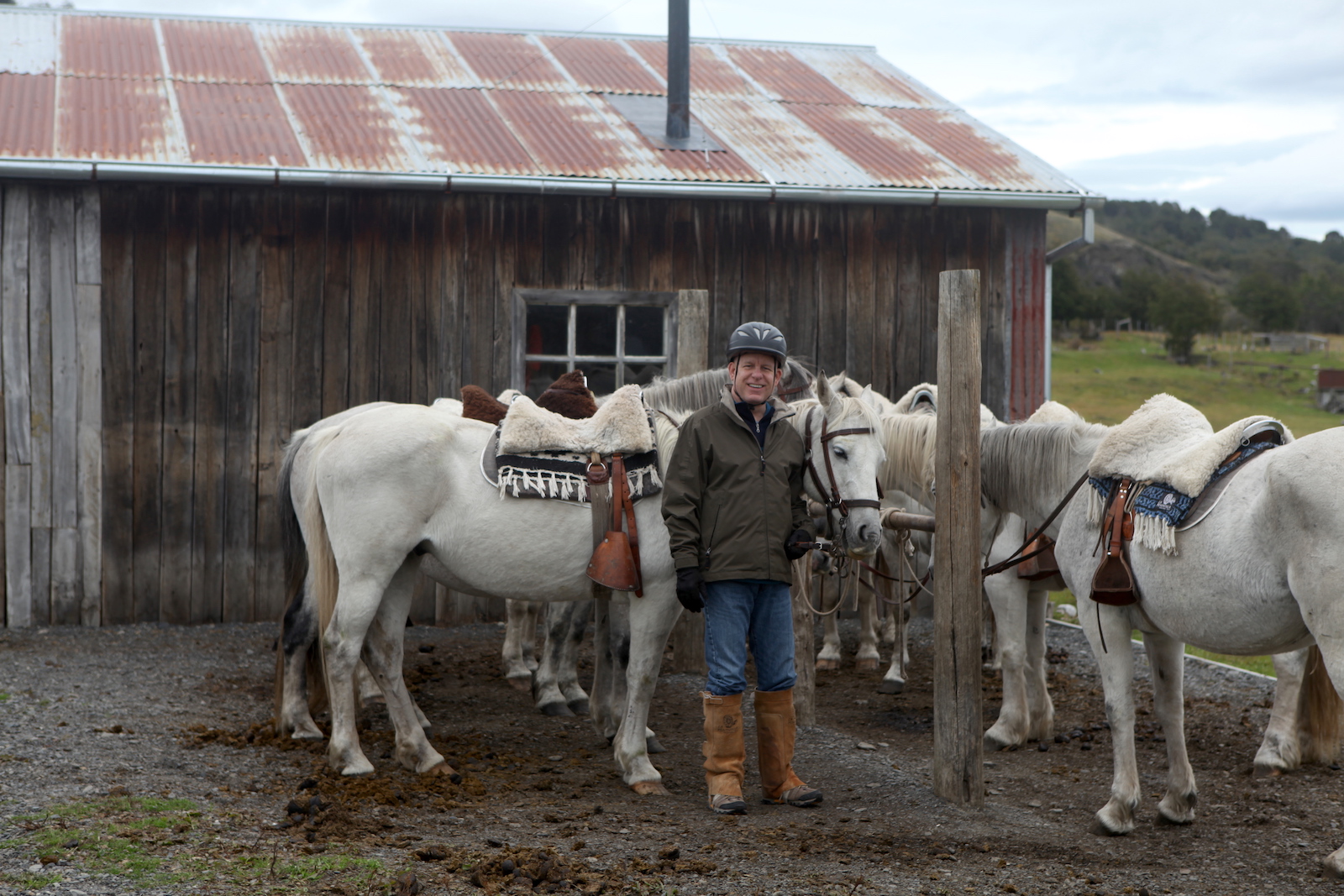 Our Jeep Safari
After several nights the Jeeps were delivered, and we got our introduction to what the next week on the road would be like. There was even a video on how to change a flat tire. (Pay attention to this it will come in handy!) The Jeeps had automatic transmissions, and driving in Chile is on the right side of the road. An international driver license was not required.
Leaving Singular in our Jeeps, we drove across the border into Argentina. The border crossings were easy, and Quasar provided us with all the necessary paperwork needed. The roads were fine for the most part, but some of them were a bit bumpy–and those were the paved ones! There were a few small towns along the way where fuel and food were available. The scenery was stunning, offering many places where you could pull off to safely admire the views. The driving was not stressful, and although some rides were long it never seemed like it. Each Jeep was tracked by satellite and emergency phones were provided. Yes, we did have a flat tire but it seemed to be part of the adventure, and help was never far away. Quasar also keeps some emergency equipment and extra tires in each of the areas we stayed.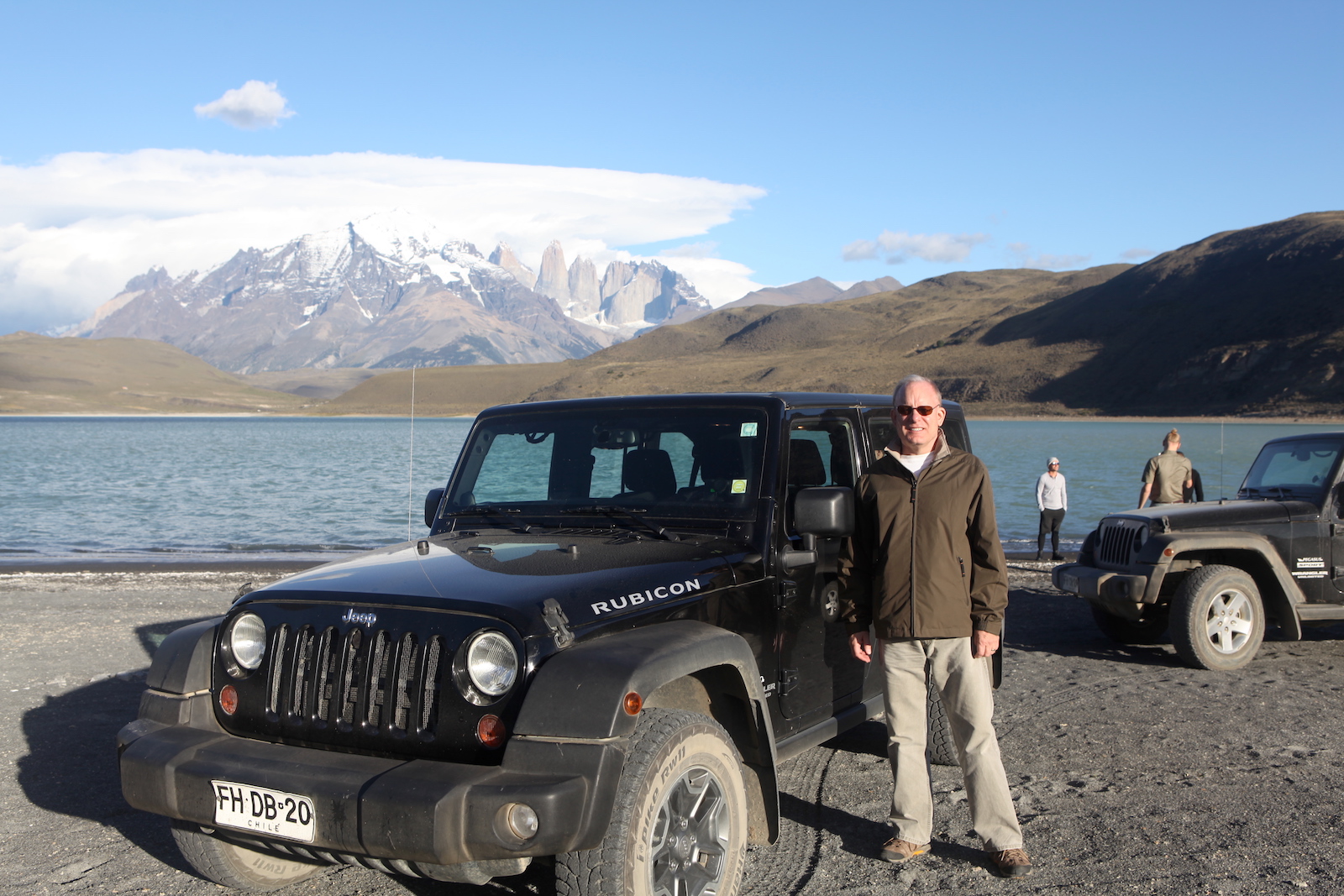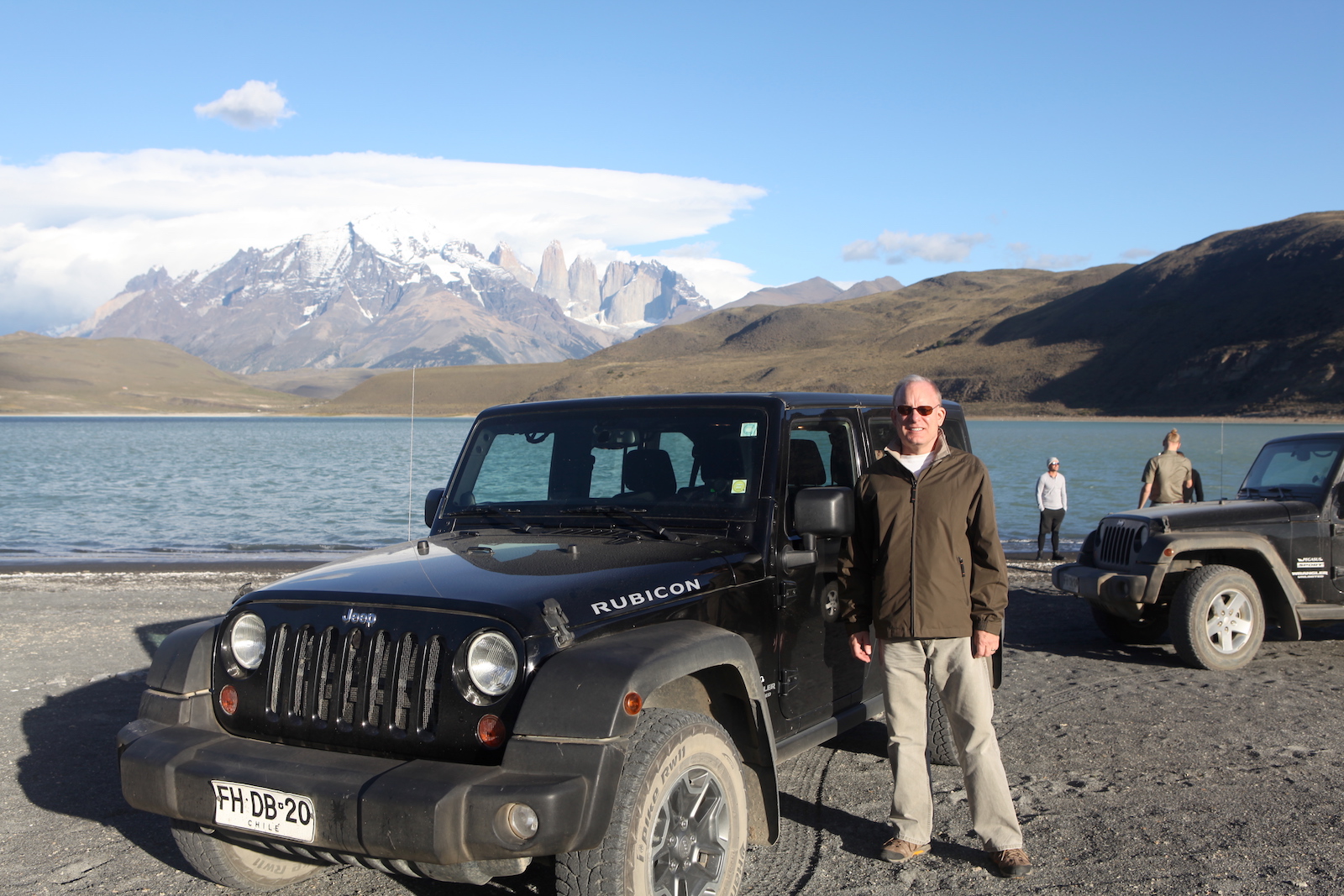 El Calafate, Argentina
In the afternoon we reached our destination of EOLO, a Relais Chateaux hotel property about 15 minutes outside El Calafate, Argentina. The staff at the hotel was very welcoming and provided excellent service. EOLO had some of the best food we ate on this trip. After the rough drive, you could arrange for a massage at the lodge or go hiking out the back door. The next days were spent hiking, horseback riding, visiting the town of El Calafate, the Perito Moreno Glacier and the Glaciarium Museum.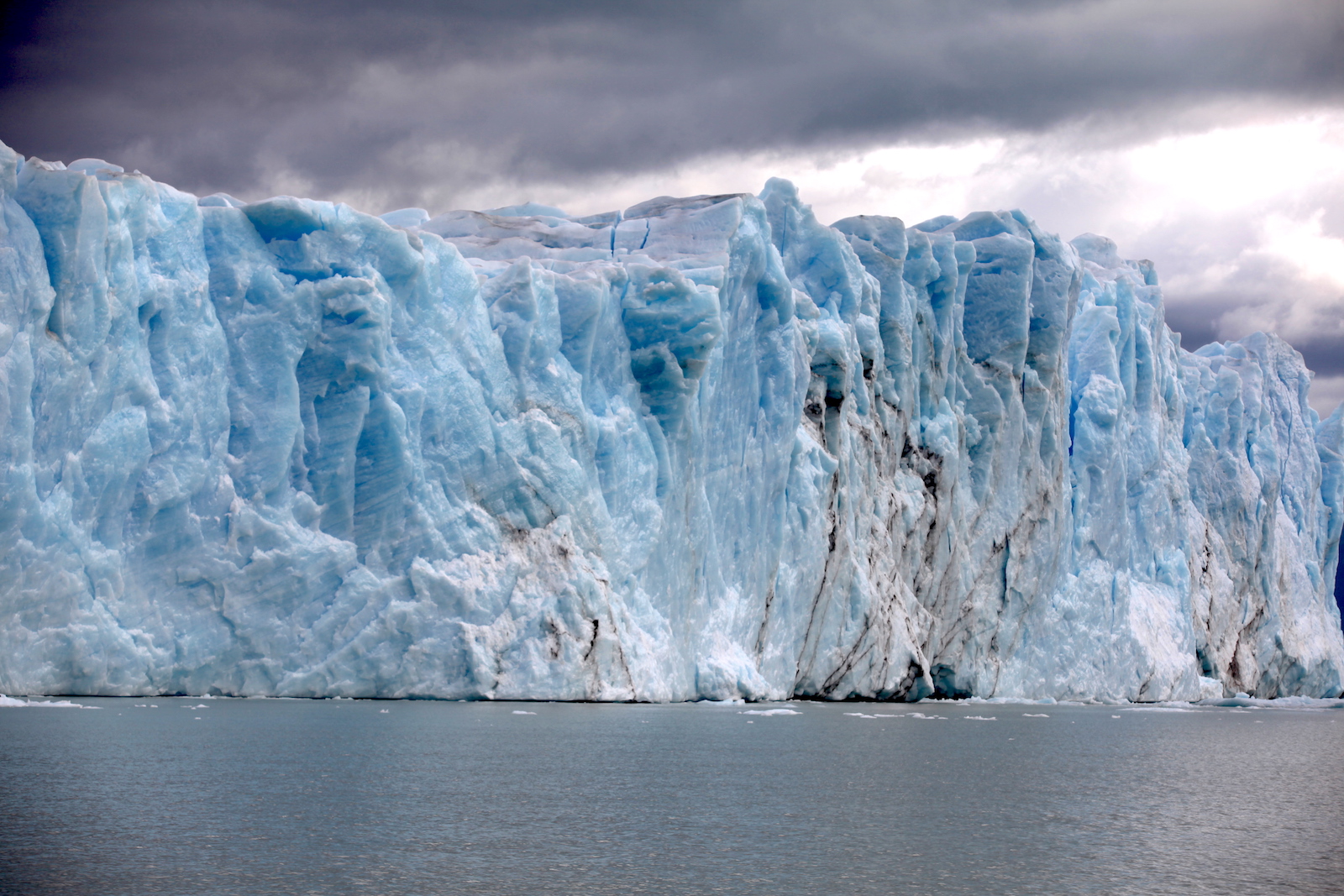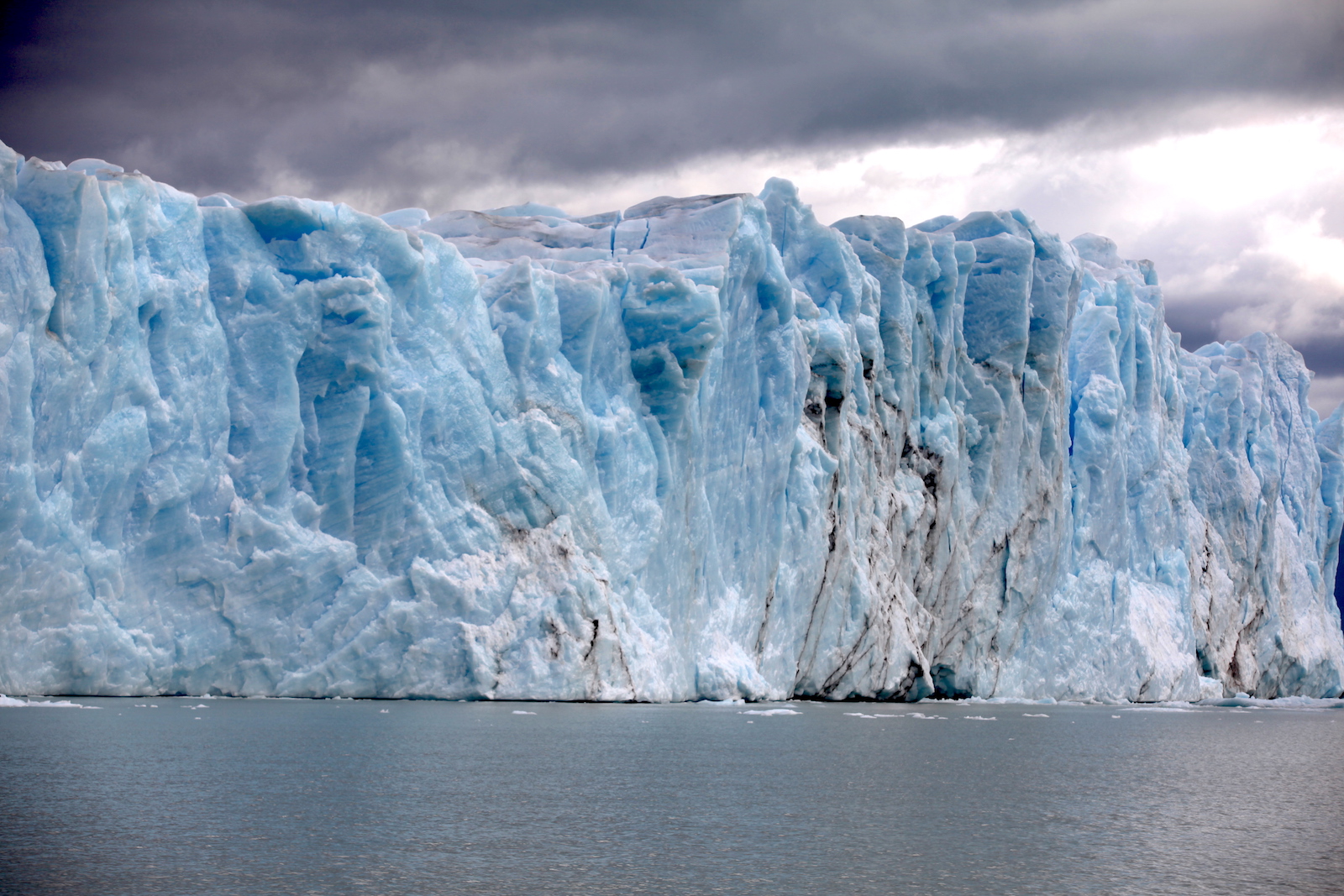 Torres del Paine
After our time in Argentina we drove to Chile's Torres del Paine National Park. There are many lodges in the area, like Patagonia Camp, Explora Patagonia, Awasi and our home for our visit: Tierra Patagonia. Tierra Patagonia was built to seamlessly fit into the landscape, with beautiful views across a lake and onto the three towers in the park. Once again, hiking was possible directly from the lodge. We spent the following days exploring Torres del Paine. A popular excursion is a full day hike to the base of the three towers, which requires a lot of stamina and some hiking experience. This hike will take a full day and you will be worn out at the end of the day. One of the days we were in the park the wind blew at a constant 50 to 60 mph, causing some of the adventure areas to be closed. Wind is common during the summer months in Patagonia (the North American winter months).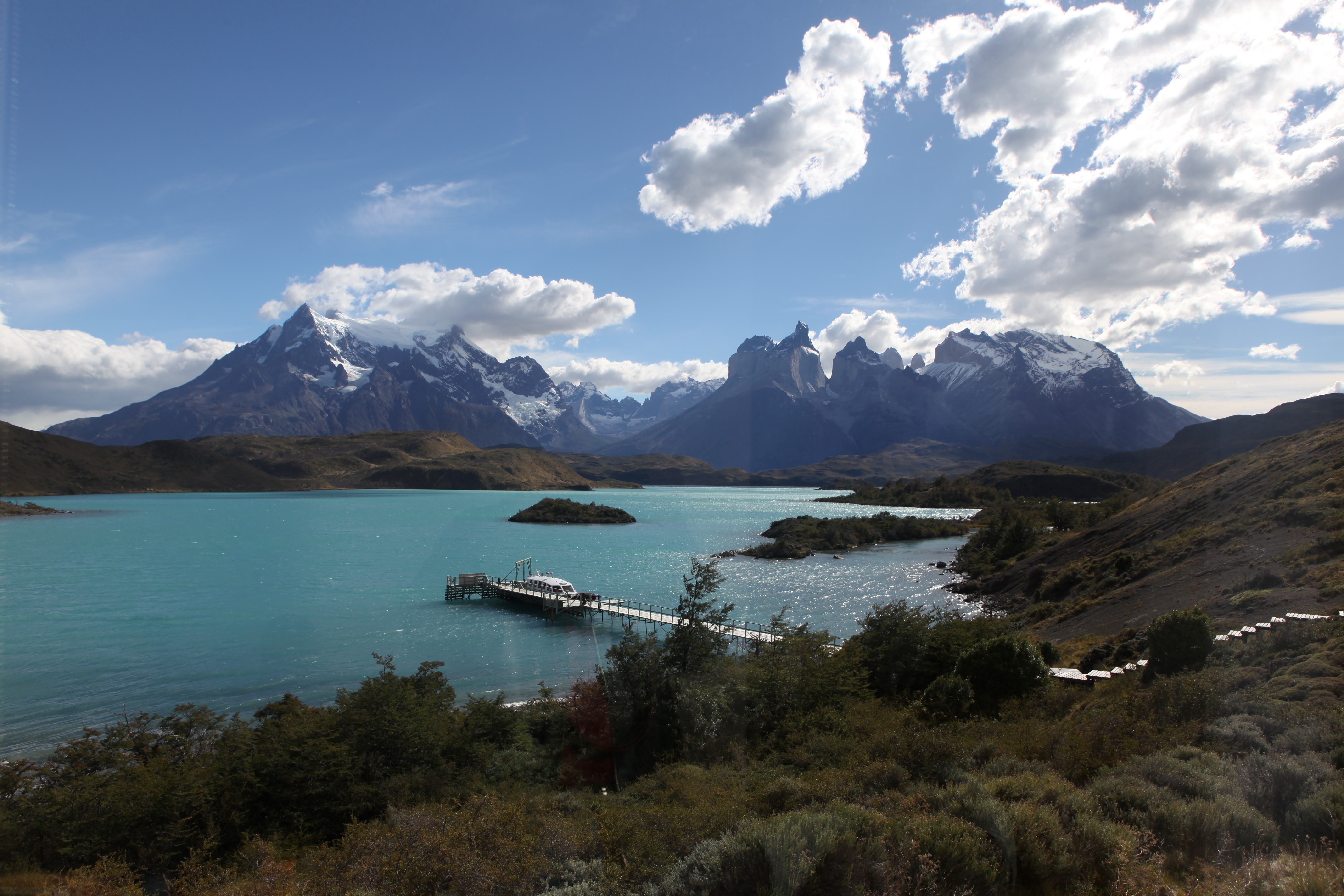 The Details
Quasar provided us with private guides for all our excursions. The guides were all well-trained and very nice men and women. Even though our guides were provided through Quasar, we were also able to use the guiding services at each lodge. Meals, excursions and drinks were included at all the lodges throughout our trips. Drinks at EOLO were at an additional cost.
Although the flights between the USA and Santiago are long there is usually only a 1-3 hour time change from the USA, so jet lag is not a problem. If you are lucky enough to be able to sleep on planes, you've got it made since the flights are generally at a natural sleep time. At the airport in Santiago, we were lucky enough to have an expedited entry into the country. This is available to all travelers at an additional cost. Pay it! It was worth it, and Travel Beyond can arrange this on the trips we plan.
Let me know if you have questions about my experiences in Chile or Argentina! These South America destinations are great for travel during a North America winter.