I had a great trip to the Galapagos with Lindblad Expeditions on the Endeavour II.  I was last in the Galapagos November of 1998 on Lindblad's Polaris, and I am happy to say the islands are in great shape.  I was beyond pleased to see that not much has changed with the exception of continued animal evolution. The tortoise programs are also working very well, and I can report that there are lots of young tortoises who, in the next few years, can be released into the islands.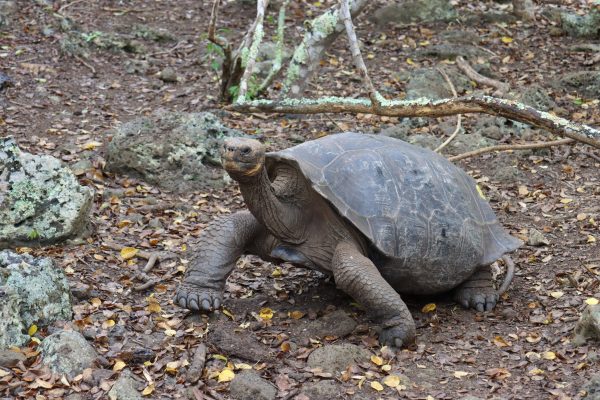 The National Geographic Endeavour II proved the perfect vessel from which to explore the Galapagos. It had a glass bottom boat, zodiacs, one- and two- person kayaks, snorkeling equipment, wet suits, and paddle boards.  So much equipment for so many great activities! Each and every option provided us with new insight into both the islands and the entire region. What's more, we had most islands to ourselves.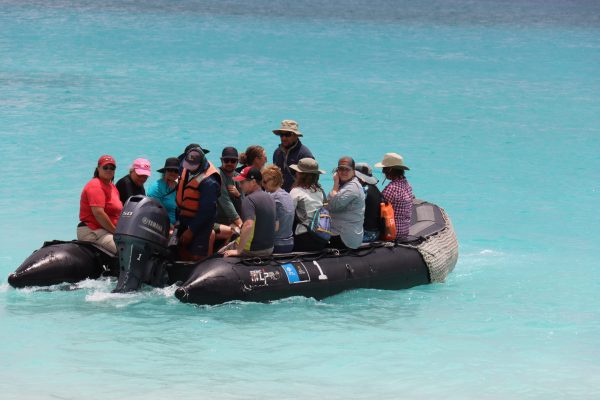 Onboard, there was a small gym and spa, if we ever needed extra exercise, but we loved spending time relaxing. The food was incredible and one night we enjoyed a barbeque served on the observation deck. An on-ship library housed interesting reads but also computers from where you could work on your photos. I particularly enjoyed the reference books. The bridge, where the captain and his crew steer the ship, was open to guests at any time and afforded great views of our surroundings. Despite all of these incredible spaces, the ship still felt comfortable in size, with no room too far from any of the main common areas.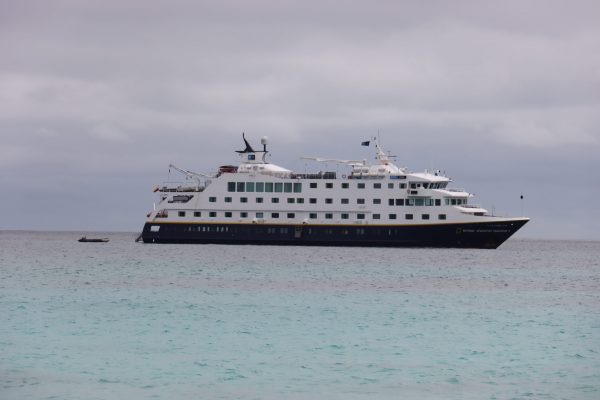 I was blown away by all of the ship's staff. From captain to crew, doctor to bartender, the local Ecuadorian staff was  warm and welcoming. There was also an incredible expedition team, which included the expedition leader, undersea specialist, and naturalists. Their knowledge of the Galapagos made every excursion more memorable.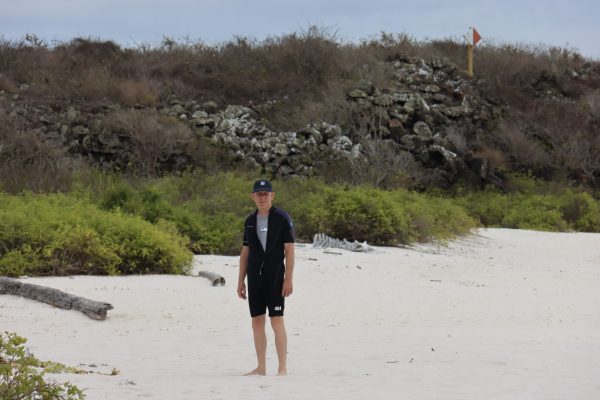 While each day brings you to  new and interesting places, exploration follows a fairly standard daily schedule. Below is an example of one of our days on board. Visitors always get to choose to participate in as many (or as few) of these activities as they'd like.
| | |
| --- | --- |
| Time | Activity |
| 6:00 am | Early morning coffee, fruit and snacks are available in the lounge |
| 6:20 am | Disembarkation on Bartolome Island for uphill invigorating hike – the hike was up a wooden staircase with long flat boardwalks and 362 stairs. |
| 7:00 am | Zodiac ride for those skipping the hike. |
| 8:00 am | Return to the Endeavor II for breakfast on board |
| 9:15 am | Wet landing on beach, from where you can snorkel or swim (wet landings happen in shallow water, not on docks or piers). |
| 10:30 am -12:00 pm | Glass bottom boat outings |
| 12:00 pm | Presentation from the ship's photography instructor |
| 1:00 pm | Presentation from Expedition Team |
| 3:00 pm | Deep water snorkeling |
| 5:00 pm | Sunset zodiac ride exploring the nearby volcanic shoreline |
| 6:45 pm | Daily recap and preview of the next day's activities |
| 7:30 pm | Barbeque dinner served on the observation deck |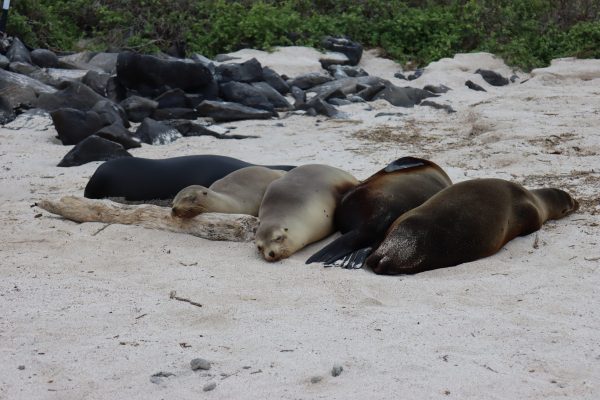 While we did have a bit of rain on the trip, nothing that ever lasted long.  The weather was generally sunny with comfortable temperatures. The water during September was cold but wetsuits were provided. The nightly recaps were given by a different expert each night and were interesting and informative.
I recommend Lindblad Expeditions – and especially the Galapagos Islands –for everyone.  We had an incredible time, and I can't wait to go back again soon!