What comes to mind when you think of Chile? Mountains, glaciers, probably the Atacama Desert, Patagonia, and Easter Island. However, there exists another equally as interesting region, one that not as many travelers have considered visiting —  the Lake District. Just south of Santiago, it is not only fascinating to visit, but also centrally located within this famously long and skinny country.
While I agree that Torres del Paine and the Atacama Desert are not to be missed, I fell in love with the Lake District of Chile on my most recent trip. The volcanic activity and historic eruptions have played a massive role in shaping the region's stunning landscape and continue to influence the flora and fauna that thrive there today. Visitors even have the chance, as I did, to see an active volcano smoking from its peak, a sight that is awesome and eerie at the same time!
There are many different options to consider when visiting the Lakes District, but these three stood out as highlights.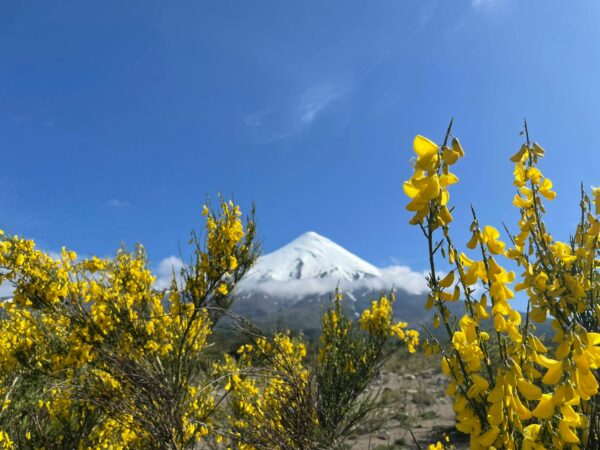 Hotel AWA
Located at the start of Chile's Route of Parks, Hotel AWA sits on the edge of the massive Lake Llanquihue and just outside the city center of Puerto Varas. Throughout the property and from each room, guests can enjoy stunning vistas of the Osorno Volcano, just across the water. Those interested can also set off on a kayak along the shore, an activity that provides yet another vantage point of this impressive volcano. We stayed on site during a full moon which lit up the lake and Osorno; but I imagine visiting when the moon wanes would offer equally impressive and exceptionally starry skies.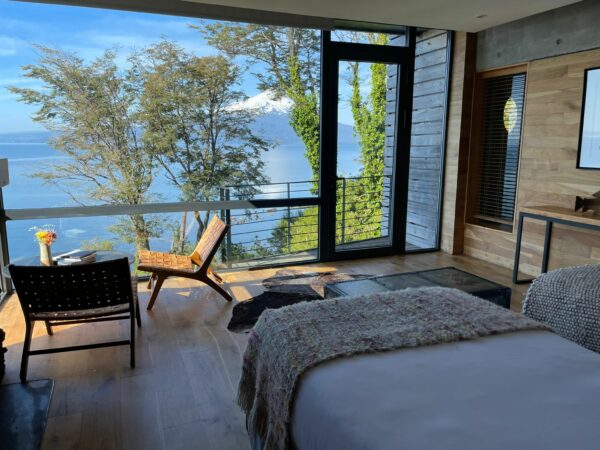 The hotel's prime location offers lots of opportunities for exploring the nearby mountains, volcanoes, and waterways. These might include activities such as fly fishing, rafting, and hiking. For those that enjoy biking, this would be a paradise for that as well! Puerto Varas and the Lake District in general are an active traveler's dream. AWA offers an all-inclusive program with private guiding, which affords guests flexibility when planning excursions and the opportunity to select activities that meet everyone's preferences and interests.
One great way to include Puerto Varas in your itinerary is to add it as a stop between the north and south of Chile. Logistics can be a challenge in Chile due to the far distances and long road transfers, so including 2-3 nights at Hotel Awa is the perfect way to connect more distant destinations.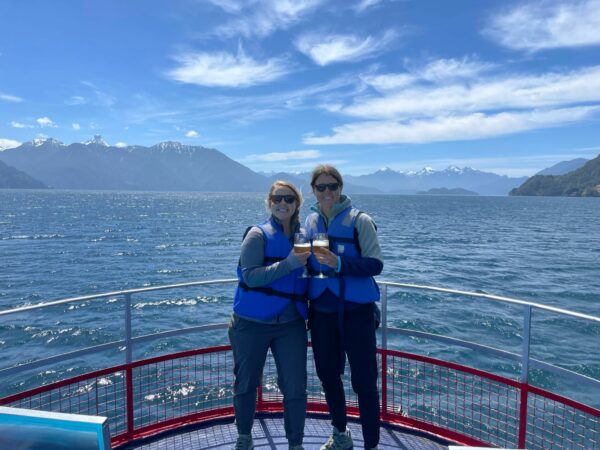 Hotel Mari Mari
Meaning "Hello, hello" in the indigenous Mapuche language, our warm welcome to Mari Mari certainly reinforced its naming. This villa-style accommodation has quite a unique setting along the coast of the Pacific. Unlike other properties in the Lake District, the focus here isn't the lakes, rivers, or volcanoes but instead it's the ocean and adjacent temperate rainforest!
The property is set in the Mari Mari Nature Reserve which makes up 9,000 acres of lush terrain and 13 miles of pristine private coastline. Only about 2 hours' drive from Puerto Montt, this is an amazing retreat to include on any Chile trip. Activities here range from whale watching and kayaking (weather dependent), to cultural excursions and stunning hikes through the forest. Certain times of year, you can even see penguins and ocean birds or participate in a fly-fishing excursion on a nearby river. We took a scenic helicopter flight from the fishing location back to Mari Mari which as awesome and afforded amazing views of the whole reserve and surrounding areas.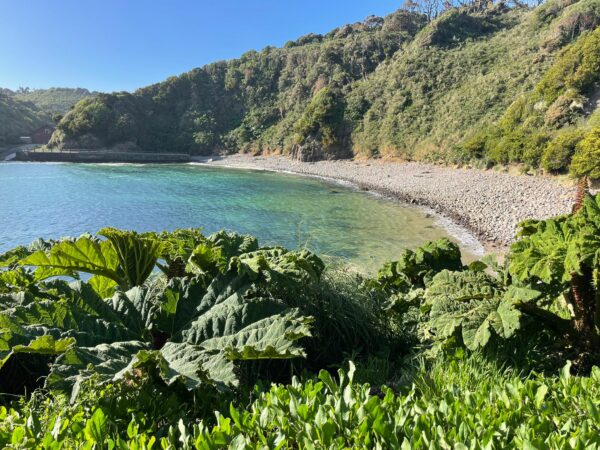 Outside of all the activities on offer, the main highlights were the stunning views and the relaxation this hotel offers. The spa is lovely and one of my favorite parts of my stay here was enjoying a relaxing morning with a leisurely breakfast, a spa treatment and then capping the relaxation off with a walk along the beach.
While Chile has an incredibly long coastline, it's not often featured as a highlight in the country. Here it's front and center. My stay here felt like a mini vacation in the middle of our travels. I can't wait to go back! A minimum stay of 3 nights is recommended for this area.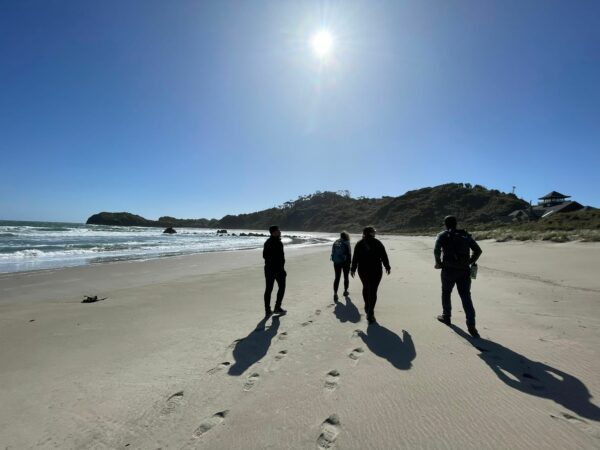 andBeyond Vira Vira
Located on a forested estate along the Liucura river, Vira Vira is a culinary delight. With a modern working farm, a massive farm-to-table vegetable garden, and an on-site cheese factory, it's no wonder the cuisine here is a highlight. As each course was placed in front of us, my travel companion, Alison, and I would ooh and aah, telling the staff it all looked beautiful. Their reply was always the same–  "it's beautiful and delicious!" And they were not wrong!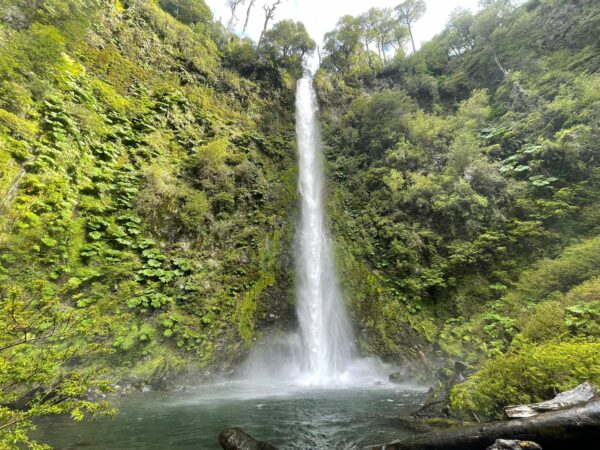 Outside of the organic farm and scrumptious food, Vira Vira is the perfect jumping off point to visit multiple national parks, and hike amongst nearby volcanoes. There are also boating opportunities such as white water rafting and a gentle afternoon float down the river adjacent to the property.
The most unexpected activity here was a tour that combines a variety of nearby waterfalls, each one completely different from the other. With all the glaciers and snow-capped mountains in Chile, it makes sense that the waterfalls in the area are stunning. While never something I previously considered visiting, it was thoroughly enjoyed and highly recommended! I suggest a minimum stay of 3 nights in this area.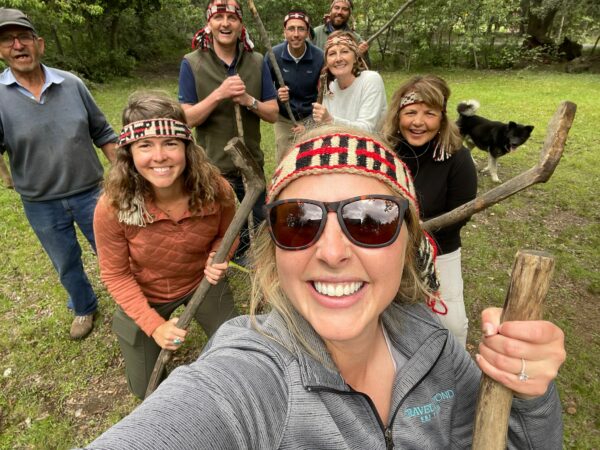 Another highlight here is the option to meet with Rosario, a local Mapuche woman who grew up living a traditional Mapuche lifestyle. She takes you into a traditional homestead, called a Ruka, shares stories of her childhood, illustrates how they lived, and even prepared a few snacks for us to try! My favorite part was participating in a field hockey-like game called Palin which used to be played as a way of sorting out disagreements between opposing family groups. You can imagine when you have an important social issue on the line, the game would get pretty intense. We had a blast playing with a few fellow travelers, our guides and Rosario's husband Florencio. We ended the game with a tie, but I think the real winners were Rosario and her husband for having the chance to watch us play so fervently.
Chile has so much to offer, especially the Lake District. It encompasses many of the country's highlights, and aspects that are all too often overlooked.