The dust from the airplane settled as we disembarked the plane. Immediately, we are greeted by a tall man beaming from ear to ear, exclaiming warmly, "Welcome to the Salt Pans!!"
The Makgadikgadi Salt Pans (pronounced ma-KHAD-ik-KHAD-ee) stretch across a huge area of Botswana's semi-arid Kalahari Desert. They are the remnants of an enormous lake that emptied and dried thousands of years ago, leaving behind shallow mineral basins, ripe for exploration. I was beyond excited to be in this part of country and we could not have had a better man than Super Sande to guide us for the next three days. He is a legend in these parts and his knowledge, respect, and love for the area was apparent from our initial conversation en route to Jack's Camp. I knew right off the bat our days would be filled with unforgettable and unique adventures.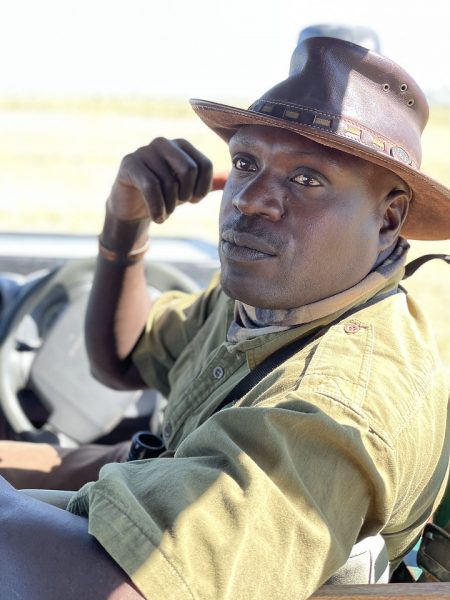 Jack's Camp is an oasis of style and comfort in the middle of Botswana's Kalahari Desert. It's a beautiful, authentic, 1940's style tented safari camp that boasts gorgeous textiles from around the world. It also houses private Natural History Museum cabinets, in which are the country's most comprehensive collection of ancient artifacts, gathered and curated by the Bousfield family over decades, and has a library, a Persian inspired drinks tent and a pool pavilion. Spectacular vistas, creative surprises, expert guiding, old-world safari styling and superb cuisine all come together to create an experience that is completely different from any other I've encountered.
Our first evening, we were treated to a sundowner out in the Pans. Here, we enjoyed the quintessential safari drink—gin & tonic—while watching the sun dip below the horizon. Super Sande got a fire going and we gathered to listen to him share a bit of the history of how the Salt Pans came to be.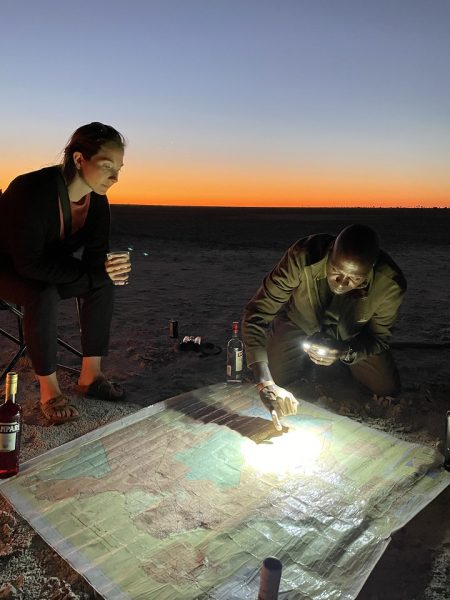 The sun rising on our second day, we were greeted with fresh coffee and breakfast before setting off on our morning game drive. We came across many zebras, as we were catching the tail end of their yearly migration to the Makgadikgadi. The herds usually reach the Salt Pans in January and stay until they repeat the long return journey at the end of March/April, arriving in time for the dry season. Throughout our drive we also spotted elephant, wildebeest, springbok, gemsbok, and many unique bird species. Other year-round desert wildlife in the area includes brown hyena, oryx, Kalahari lion and, after dark, aardvark, porcupine, honey badger and bat eared fox.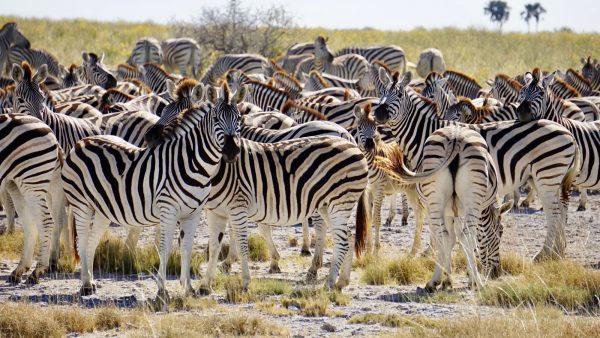 The only thing on my mind when I woke up the following day was meerkats! There are three habituated groups in the area and Super Sande took us to meet one of those families. We were given instructions on how to respectfully interact with the meerkats and then watched them go about their daily activities. Incredibly active, we observed them foraging, playing, keeping an eye out for predators, and of course climbing on us to get better vantage points. This activity was truly magical and something that is unique to Jack's in Botswana. Watching them communicate, dig up insects and play wrestle was hard to describe, but I would go back to Jack's just to have the meerkat experience again!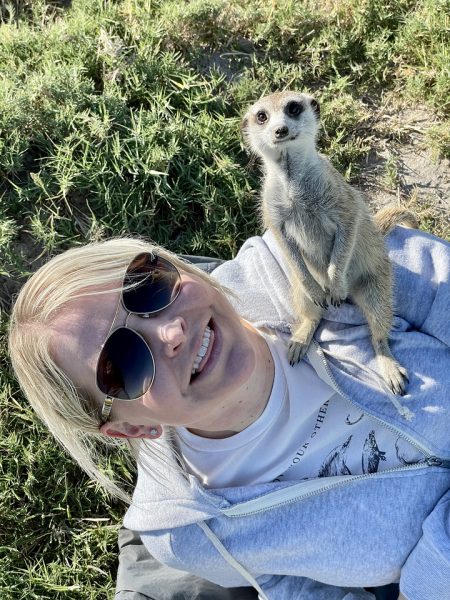 The day's next activity was an educational walk with the Zu/'hoasi Bushmen, during which we discovered many of the Pan's secrets directly from the people who've braved the area for centuries. Walking with the Bushmen we got to see the land through their eyes, learning the healing power of a certain plant, how to dig up a scorpion, the unique skill of hunting with a bow and arrow, and how to make a fire. We joined them around said fire and watched them play a game that is traditionally performed after a successful hunt. This authentic experience, getting a glimpse of their lives, was truly a gift.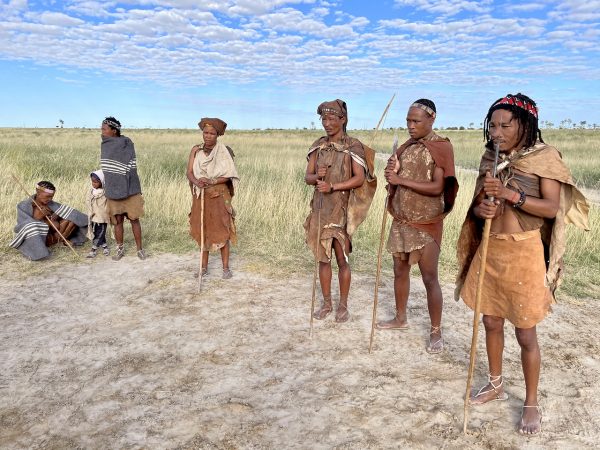 Our last day brought an adventure like no other, as we hopped on quad bikes and followed Super Sande out to the middle of the pans. Weaving around grassy mounds and dipping into the pans, I continually surveyed my surroundings with a smile. This area was unlike anything I had ever seen before, so vast and beautiful. After about an hour on the bikes, we reached the center of the pans, hopped off, and marveled at how cool the ride was!
Filling our glasses up with sundowner drinks, we were instructed to walk in different directions and take a moment alone, absorbing our surroundings. Emptiness, endless emptiness in every direction, as far as the eye could see; the land baked, cracked and dry, quietness – no sound other than my own thoughts. That is what it felt like sitting out in the Pans. No cells phones, no email, no talking, just pure silence. We then regrouped and headed back to camp, ending our day with a delicious meal and well-deserved sleep.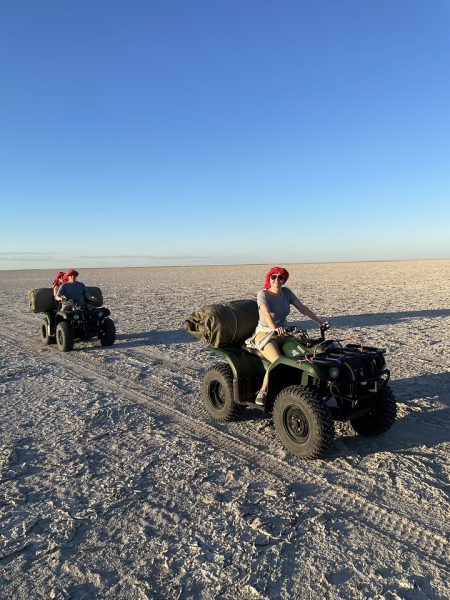 Journeying to this magical land and across the pans, you somehow feel its ancient glamour. Rather than focusing solely on game drives, here you are meant to experience the region's true remoteness and absolute isolation. You spend your days enjoying the subtle details of each activity. Their combination of wildlife, culture, history, archaeology, and geology leave you with a better appreciation for this unique area.