Specialties
Regions: Southern Africa and East Africa
Travel Types: Luxury Safaris, Primate Treks, Private Air Safaris, Incognito Safaris, Hosted Private Safaris
Special Interests: Wine, Ultra Luxury, Hiking & Walking, Unique Experiences
Destinations Visited
Africa: Botswana, Kenya, Morocco, Namibia, Rwanda, South Africa, Seychelles, Swaziland, Tanzania, Uganda, Zambia, Zimbabwe
Latin America: Argentina, Brazil, Chile, Ecuador, Galapagos Islands, Peru, Falkland Islands, South Georgia Island
Southeast Asia: Cambodia, Thailand, Laos
Additional countries: Antarctica, India, Australia, numerous countries in Europe, Asia, and Polynesia
Why I'm a Travel Consultant
I have been to Africa more than 50 times, so it should suffice to say I am mildly obsessed with the place! Having "seen the World in the Navy" and grown up in the safari business I now own (bought from my mom and brother), it is also quite difficult for me to sit still. I have never really had a desk job. I love the landscapes in South America and being on the open ocean. Beyond just working in travel, owning a company is rewarding to me. I love to see our own staff develop professionally and personally. The quality people I work with every day at Travel Beyond challenge me to be not only the best consultant and trip designer I can be but also the best leader. It truly is a pleasure to show up at the office whether that happens to be a desk, a Land Rover or a zodiac.
Education
BS Systems Engineering, US Naval Academy '94
MS Nuclear Engineering, Georgia Tech '96
Career History
I graduated from the US Naval Academy in 1994.  My first assignment on active duty was two years in graduate school at Georgia Tech where I studied Nuclear Engineering (pressurized water nuclear reactors/fission).  After graduate school and submarine officer training, I served three years each on the USS Rhode Island and USS Columbus before purchasing Travel Beyond from my family in 2005.
Professional Awards & Accomplishments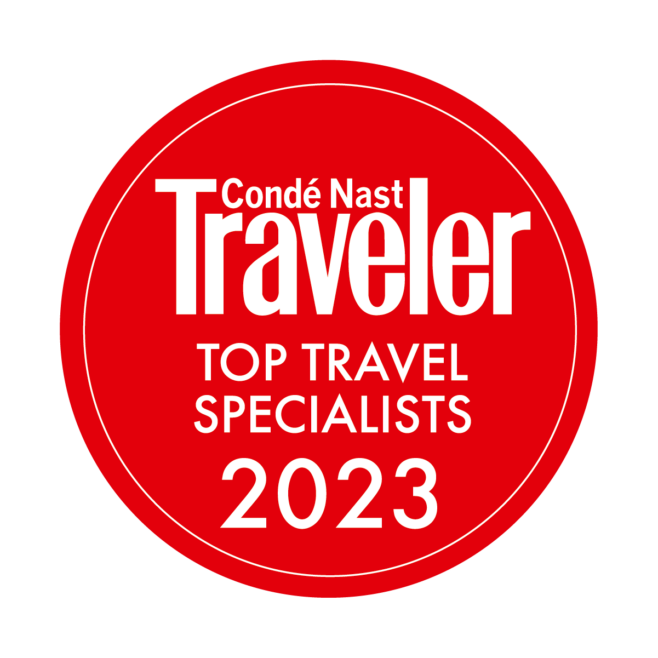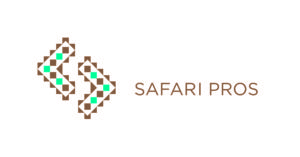 Condé Nast Traveler Top Travel Specialist 2020-Present
Travel+Leisure ® A-List 2011-present
Safari Professionals – Co-Founder, Member at Large
Trip Advisor – Botswana & South Africa Destination Expert
Most Memorable Travel Experience
My most vivid memories are from my first safari to Zimbabwe and Botswana in June 1984. I remember equally well our first game drive as a family in 2008 when our kids were old enough to go on safari. It goes to show that being a kid on safari or seeing a kid on safari for the first time is something that etches itself into your mind forever. I also don't think I will ever forget the views from the Antarctic Peninsula, the Masai Mara, the Okavango Delta from a helicopter (doors off) or Torres del Paine National Park in Chile.
My Most Recent Trips
I went to Zimbabwe and Botswana alongside five coworkers in May of 2023. We stayed at the new villa at Victoria Falls River Lodge, where we were treated to exceptional views and service. From there, we visited multiple camps in and around Botswana's Okavango Delta and the wildlife was incredible. In fact, we saw the baby five– young elephant, buffalo, lion, leopard, and rhino!
In November of 2022, my wife Kay and I went to Southern Africa for nearly four weeks. We spent time in Cape Town enjoying the city's excellent culinary scene and exploring the peninsula. Our two daughters joined us here and then we all made our way to Singita Pamushana in Zimbabwe for some excellent wildlife viewing. Our next stop was Tswalu Tarkuni in South Africa where we enjoyed a wide variety of safari activities. The trip ended with some time with friends in Plettenberg Bay.
In March 2022, I went on a private air safari to Kenya during which I visited exclusive use properties such as Ol Jogi and Lengishu along with Segera, Angama Mara and AlfaJiri Villas.
Recommended Right Now
The Great Migration in August and September, seen from both the northern Serengeti in Tanzania and the Masai Mara in Kenya.  Combining Mashatu Euphorbia with any safari conducted in South Africa or Botswana.
Favorite Properties
Mara Plains, Kenya
I have never seen a higher diversity of species in one game drive than I have at Mara Plains.  It also helps to come back to a lodge where I can enjoy gourmet cuisine and a well stocked wine cellar.
Chitabe Camp, Botswana
Since March 2020, Chitabe has put on a show when it comes to wildlife viewing rivaling Chief's Camp and Mombo for "best general animal viewing" in the Okavango Delta.  I sent my own daughter on her honeymoon here!
Singita Pamushana, Zimbabwe
The only Singita property in Zimbabwe, it is the epitome of luxury, service, and immersion into the African bush.
Tintswalo Safari Lodge, South Africa
Tintswalo has beautiful rooms that my clients have described as "exquisite" and its exceptional food never disappoints. It's truly a luxurious retreat in the wildlife-rich Manyeleti Game Reserve, which shares an unfenced border with the Kruger National Park.
Tswalu, South Africa
I loved my recent stay at Tswalu. From private game drives to meeting the local habituated meerkats, the wildlife viewing is terrific. Beautiful accommodations and top-notch food add to the overall experience. A meal at Restaurant Klein JAN is a must!