Specialties
Southern Africa Safaris
East Africa Safaris
Primate Safaris
Destinations Visited
AFRICA: Botswana, Kenya, Morocco, Namibia, Rwanda, South Africa, Seychelles, Swaziland, Tanzania, Uganda, Zambia. SOUTH AMERICA: Argentina, Brazil, Chile, Ecuador, Galapagos Islands, Peru, Falkland Islands, South Georgia Island. ANTARCTICA, INDIA, AUSTRALIA, and numerous countries in EUROPE, ASIA and POLYNESIA
Education
BS Systems Engineering, US Naval Academy '94
MS Nuclear Engineering, Georgia Tech '96
Career History
US Navy, Submarine Officer, 1994-2005
Travel Beyond, Owner, 2005-present
Professional Awards & Accomplishments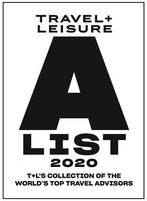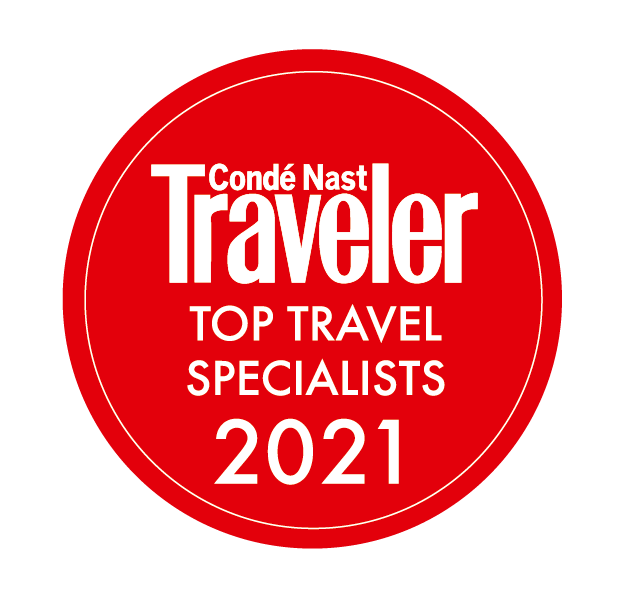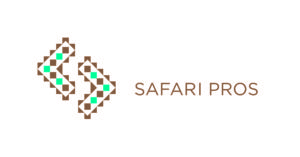 Travel+Leisure A-List 2011-present
Conde Nast Traveler Top Travel Specialist 2020-Present
Safari Professionals – Co-Founder, Member at Large
Why I'm a Travel Consultant
I have been to Africa more than 50 times, so it should suffice to say I am mildly obsessed with the place! I "saw the World in the Navy" and grew up in the safari business I now own (I bought Travel Beyond from my mom and brother), so it is quite difficult for me to sit still. I have never really had a desk job. I love the landscapes in South America and being on the open ocean. Not just working in travel, but owning a company is rewarding to me. I love to see our own staff develop professionally and personally. The quality people I work with every day at Travel Beyond challenge me to be not only the best consultant and trip designer I can be but also the best leader. It truly is a pleasure to show up at the office or get in a Land Rover or Zodiac every morning!
Most Memorable Travel Experience
My most vivid memories are my first safari to Zimbabwe and Botswana in June 1984. I remember equally well our first game drive as a family in 2008 when our kids were old enough to go on safari. In summary, being a kid on safari or seeing a kid on safari for the first time is something that etches itself into your mind forever. I don't think I will ever forget the view from the Four Seasons on Bora Bora, the Antarctic Peninsula, the Masai Mara, or Torres del Paines National Park in Chile.
Recommended Right Now
The Great Migration in August and September, seen from both the northern Serengeti in Tanzania and the Masai Mara in Kenya.
Favorite Properties
Mara Plains, Kenya
I have never seen a higher diversity of species in one game drive than I have at Mara Plains.  It also helps to come back to a lodge where I can enjoy gourmet cuisine and a well stocked wine cellar.
Mashatu Euphorbia, Botswana
Mashatu has long been a favorite of mine and the addition of the Euphorbia Villas to the portfolio really rounds out their stellar offerings! The area continues to deliver one of the most consistent and diverse big cat experiences on the continent.
Singita Faru Faru, Tanzania
Offering the most exclusive Serengeti experience, Singita Grumeti is the land of wide open spaces and airy luxury. In true Singita fashion, you will feel as if you have entered an incredible oasis upon arrival at Singita Faru Faru. The lodge's amenities ensure your ultimate relaxation after what was likely to be a spectacular day of animal viewing.
My Most Recent Trips
In November 2019, I went to Uganda for a primate safari and saw chimpanzees, gorillas and golden monkeys.
I have embarked on two trips to Africa since COVID restrictions began to lift.
In August 2020, I went to Kenya and Tanzania.  To the best of my knowledge, I was the first American to step foot on Kenyan soil once the borders opened (I was in the first row, of the first flight from London). It felt great to be back in Africa and it was so special to be there at the peak of peak season. There were no tourists other than myself and my travel companion.
In April 2021, my wife Kay and I, along with two other Travel Beyond team members visited Botswana. We visited the Makgadikgadi Salt Pans where we got to spend time with one of the three habituated meerkat families and drive quad bikes into the pans. We then traveled to the Okavango Delta, Khwai Private Reserve, and Kwando Concession where we enjoyed excellent animal sightings, water-based activities, and a sunset river cruise.