Specialties
Regions: Southeast Asia, East Africa, Southern Africa, Latin America
Travel Types: Luxury Travel, Adventure Travel, Active Travel, Family & Multi-Generational Travel, Romance & Honeymoon Travel, Safaris, Special Celebrations
Special Interests: Beach, City Tours, History & Culture, Food & Wine, Eco-Tourism, Hiking & Walking, Nature & Wildlife, Shopping/Nightlife
Destinations Visited
Africa: South Africa, Botswana, Tanzania, Kenya, Rwanda, Zimbabwe, Morocco
Latin America:  Peru, Argentina, Brazil, Chile, Ecuador, Galapagos, Panama, Guatemala, Costa Rica
Southeast Asia: Thailand, Vietnam, Cambodia, Laos, Myanmar, Indonesia, Borneo, Malaysia
Additional countries: India, Hong Kong, China, Singapore, Dubai, Bhutan, The Maldives, Australia, Mexico, The Bahamas, The Dominican Republic, Jamaica, Great Britain, Italy, Sweden, Russia (former USSR).
Why I'm a Travel Consultant
My travel experiences started at a very young age including frequent trips to my mother's native country (Panama) and an eye-opening trip to the former Soviet Union in the late 1980s. I truly feel that travel is the ultimate ongoing educational tool and one that has shaped the person I am today. Creating itineraries for my clients that foster meaningful connections with people across the globe, as they cultivate their own personal passions, gives me the utmost satisfaction. Whether it be experiences in nature, art, music, food, shopping or authentic cultural encounters, I take great pride in ensuring the itineraries I produce allow each individual client to take his/her own travel dreams and make them a reality.
Education
College of DuPage – Travel & Tourism program
Career History
Over 30 years working in the luxury travel sector. Before joining Travel Beyond in 2016, I worked for two tour operators and one resort hotel collection: Abercrombie & Kent (12.5 years); Cox & Kings (10 years); One&Only Resorts (5 years)
Professional Awards & Accomplishments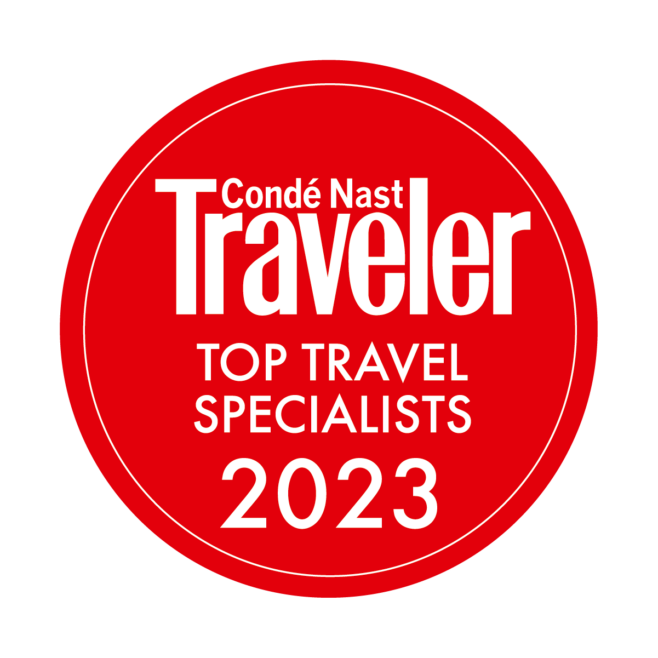 Condé Nast Traveler Top Travel Specialist 2021-Present
Where I've Lived Abroad
Panama
Most Memorable Travel Experience
It is very hard to choose only one as each experience is uniquely memorable. I would say my journey in Borneo offered an incredible diversity of experience. The exotic flora I encountered such as amazing orchids and plants (including the carnivorous Pitcher plants) and the incredible wildlife (baby orangutans, proboscis monkeys) certainly captivated me. Yet the highlight of my Borneo experience was the river journey through the jungle for a private visit in a longhouse to enjoy the day with an Iban family whose ancestors were former headhunters. Shrunken heads hung in the rafters of their home!
My Most Recent Trip
Vietnam, Cambodia and Thailand
Having visited Southeast Asia many times, this recent trip was like a return visit home. To be sure, the ancient ruins at Angkor Wat in Cambodia and the natural splendor of Halong Bay in Vietnam continue to impress no matter how many times one experiences them (and a highlight of this trip was experiencing Halong Bay via sea plane)! This return trip also allowed me the freedom to go beyond the obligatory tourist sites. I instead enjoyed local village visits, oxcart rides and cooking classes in Siem Reap and nights in the walking zone of Hanoi's Hoan Kiem Lake in Vietnam. In Siem Reap, my most memorable visits to ruins and temples were on the sacred mountain of Phnom Kulen. After hiking in the morning to the top of the hill, the reward was sacred temples (including a giant reclining Buddha), beautiful waterfalls and sacred rivers where carvings are etched into the sandstone riverbed. On the back of a moto through rough roads, I was able to discover the true "guardians of the mountain", life-size stone sculptures of elephants and lions, hidden within the thick forest. There were no other tourists in sight and it was incredibly special to experience. In the evening, I indulged in a dine-around by tuk tuk, starting with a drink and private tour at Theam's Gallery. My accommodation in Siem Reap at the boutique hideaway of Jaya House Riverpark (a Travel Beyond client favorite) was nothing short of magical. With only 36 rooms you still had two beautiful swimming pools, a wonderful restaurant and a Spa (with a DAILY included treatment), not to mention free laundry. Still more than any of these amenities what makes Jaya House so special is its warm and friendly staff who offer true service from the heart. In Thailand, nights were spent exploring Chiang Mai and its trendy quarter on Nimman Rd. Discovering the various cafes, bars, eateries down each and every soi (alleyway) off of this street in Thailand's second largest city never got old – and being away from tourist price tags made the nights out even sweeter. My home base at the chic Akyra Manor in Chiang Mai was the perfect place to end each day. In Bangkok I was able to slow down for a change, and enjoyed the city's Lumpini Park with morning bicycle rides – courtesy of the stylish SO Sofitel Bangkok, which offers free bike rentals to its guests and magnificent park views from its rooms. These unique local experiences became my new highlights and filled me with renewed enthusiasm to assist others as they plan travel to this exotic corner of the world.
Recommended Right Now
Vietnam continues to offer several distinct experiences within one country. After appreciating the colonial elegance of Hanoi and stunning natural scenery at Halong Bay, those with more time should head further North into the "final frontier" and the country's most spectacular landscapes. Northern Vietnam astounds with breathtaking geo-cultural sites including lakes, limestone mountain peaks, waterfalls, terraced rice fields and ethnic tribes who have lived in these valleys for centuries. Expect some long drives to provinces such as Ha Giang and Cao Bang, but the reward is like going back in time and very few other tourists with whom to share the impressive sites. For active adventurers Central Vietnam is the place to be and specifically the UNESCO protected Phong Nha-Ke Bang National Park (home to the world's largest cave). Here intrepid travelers can explore the vast network of underground caves, rivers and jungle scenery. There are incredible cave experiences (as well as trekking, biking and kayaking) for those of all abilities to enjoy regardless of how fit or adventurous you are. Best of all, this is still a less developed tourism area in Vietnam (although that is sure to change over the next few years) – so going now while these sites exist in pristine condition with few other visitors is highly recommended.
Cambodia offers much more these days beyond simply a visit to the temples of Angkor Wat. New resorts have emerged such as Phum Baitang which allows guests to explore the UNESCO site in Siem Reap (along with local villages, national parks and French colonial architecture) and then return to the quiet sanctuary of the resort, surrounded by its own rice paddies and luscious gardens. Additionally, you may now add on an island resort such as Song Saa Private Island, where you can walk among rainforest, watch dazzling reef fish swim under your own villa or see rare hornbills land on your balcony. Six Senses Krabey Island is another luxury island resort with just 40 pool villas set around the naturally landscaped 30-acre island. With its two unique restaurants, expansive Spa and activities including water sports, fishing, snorkeling, speedboat excursions to neighboring islands, an organic farm visit with cooking classes and night sky observatory there is little reason to ever want to leave. However for a last bit of jungle fun before returning home from Cambodia, I highly recommend a stay at Bill Bensley designed Shinta Mani Wild. The resort consists of just 15 luxury tents within the pristine river valley of Cambodia's Cardamom Forest. The entry to the luxury jungle retreat itself is incredible via zip line over forests and a raging waterfall (straight into the bar). But the adventure does not stop there, as you spend your days within the forest hiking, kayaking, mountain biking or accompanying the anti-poaching rangers from Wildlife Alliance who make a difference every day defending these beautiful forests and their wildlife.
Indonesia is home to some of the world's most diverse and amazing natural and manmade wonders. My ideal journey (for those with the time), is to start with the wilds of Borneo (Kalimantan) including a private houseboat journey along the Sekonyer River and into the Tanjung Puting Nature Reserve. The mangroves, river and forests here are teeming with wildlife – most notably the orangutan (which you can spot swinging through the branches of the thick and lush vegetation)! However other primates are also found here (such as the proboscis monkeys) as well as incredible birds, snakes, crocodiles, wild deer and wild boar – not to mention the variety of plants and butterflies. After 2-3 nights in the jungle a quick flight can take you to the island of Java where a stay at the incredible Amanjiwo will captivate you with its direct views of nearby Borobudur, one of the most impressive Buddhist temples you will ever see (and the world's largest)! After spending some time in the remote countryside of Central Java a short flight to Bali will be ideal for those who wish to explore the Hindu temples, terraced rice paddies, volcanoes and beaches of the island (not to mention its many incredible restaurants). If time still allows then a visit to neighboring Komodo to see the famous dragons as well as its astounding marine life (#3 best snorkeling/diving site in the world) is a must do (and preferably on a private yacht or catamaran). Lastly to round out your incredible Indonesian idyll – the cherry on the cake would be a stay at NIHI on the island of Sumba. The intimate private pool and gardens of your villa with the ocean waves beckoning may lure you to stay put – but the incredible experiences on the island from its world-class surfing to its famous Sumbanese horses, and its ultimate Spa Safari – will entice you to venture deeper and explore all that this amazing resort and island has to offer. It would be the ideal way to end your Indonesian journey!
Favorite Properties
Four Seasons Tented Camp, Golden Triangle – Thailand
There is simply nothing else like it in Asia, offering up-close encounters with the Asian elephants in their natural habitat. In your luxury tent in the bamboo jungle you truly feel a million miles away from the rest of the world. It's the ultimate luxury-nature escape!
Six Senses Ninh Van Bay – Vietnam
Yes it takes a flight (to Nha Trang) then a 1-hr drive followed by a 20-minute boat ride to reach the resort, BUT the end result is absolutely worth the journey. An all-villa resort situated on a dramatic bay, its white sand beaches are framed by incredible huge granite rock formations. The villas themselves take advantage of their surroundings, being set on the beach, over the water and actually built into the rocks! The resort offers a variety of experiences on water and land but its setting just makes you want to relax and take it all in.
Shinta Mani Wild– Cardamom Mountains, Cambodia
Staying at this luxury jungle retreat takes you far from other travelers and immerses you in the midst of the Cardamom Rainforest.  Here you will find just 15 custom designed luxury tents perched above the rivers and waterfalls, each of which has been inspired by Jackie Kennedy Onassis' jungle safari to Cambodia in 1967. Like any amazing rainforest retreat, the journey to get here is part of the adventure, as you zipline over a waterfall and directly into the camp's bar, aptly named The Landing Zone. Activities during your stay include mountain biking, hiking, foraging in the forest with the Chef, searching for fauna with an expert naturalist, taking a boat trip on the Tmor Rung River, and enjoying the unlimited spa treatments included. You can also hop on the back of a motorbike behind a Wildlife Alliance ranger to patrol the forest, clear away poachers' snares, check camera traps, study recent animal footprints and look for illegal logging activities. One can really feel a part of the important work taking place here when helping the jungle's wild creatures thrive.