Specialties
Regions: Latin America
Travel Types: Luxury Travel, Adventure Travel, Expedition Travel, Family & Multi-Generational Travel, Romance & Honeymoon Travel, Small Ship Travel
Special Interests: History & Culture, Eco-Tourism, Hiking & Walking, Nature & Wildlife
Destinations Visited
Latin America: Ecuador (18x), Galapagos Islands (15x), Peru (20x), Chile (9x), Argentina (9x), Brazil (5x), Bolivia, Uruguay, Colombia (2x), Costa Rica (3x), Panama (x2), Guatemala, Mexico (12x)
Africa: Botswana, South Africa, Zambia, Morocco
Additional countries: Australia, France, Canada (7x)
Why I'm a Travel Consultant
My passion for travel has taken me many places, and allowed me to learn about life and this big great world in the process. Having the opportunity to share that knowledge and experience with others is a joy. Connecting with my clients and learning more about them enables me to suggest destinations, accommodations and experiences that best suit their style. I approach each trip as a puzzle, and feel a great sense of satisfaction when I'm able to fit the various pieces together into a comprehensive and thoughtful whole that is customized to suit each unique traveler. There is no greater satisfaction than helping someone have their own experience of a lifetime!
Education
BS in Education & Earth Science, University of Kansas
Career History
During college I worked in both front desk and reservations roles for two major hotel chains. My primary travel experience before joining the Travel Beyond team in 2013 was as a Sr. Adventure Director at Natural Habitat Adventures, where I spent 14 years overseeing operations for group trips throughout Latin America, Canada, Alaska and Hawaii.
Professional Awards & Accomplishments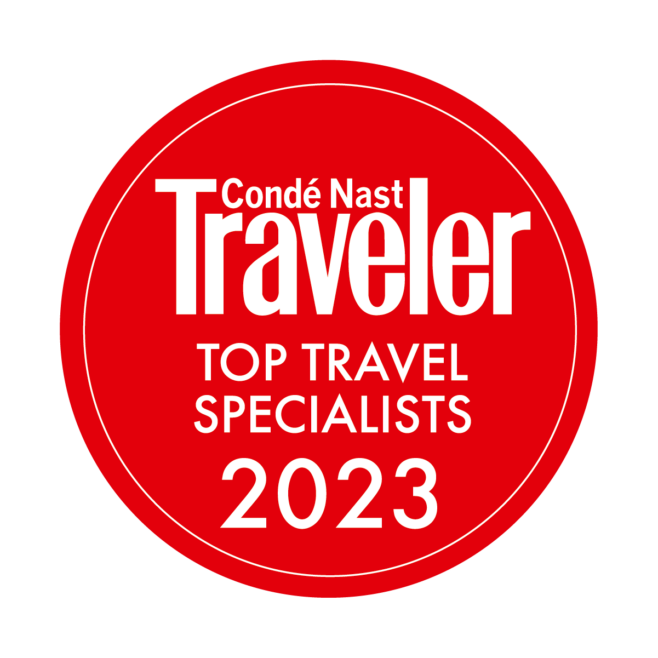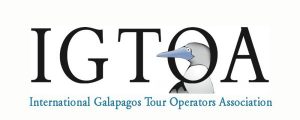 Condé Nast Traveler Top Travel Specialist 2021-Present
Luxury Travel Advisor Trendsetter 2016
Int'l Galapagos Tour Operators Association (IGTOA) – Board Secretary
Most Memorable Travel Experience
In 2001 I took my first trip to Latin America, visiting the Galapagos Islands and Peru. I instantly fell in love with the friendly people, vibrant culture, varied nature, and unique wildlife. That trip inspired the direction of my career. I have since made my way around the region many times over, and also ventured to other exotic parts of the world; but it's these two places that feel as comfortable as home and bring me back time and again. I was even married on the shore of Tortuga Bay in the Galapagos and honeymooned in Peru. My dear friends there feel as close as family. With each visit I uncover new layers and find familiar delight in the old ones. If I could only travel to two places for the rest of my days, it would without question be these.
My Most Recent Trip
In July 2023, I traveled with a colleague to Brazil for my fifth visit. The main focus of our trip was the Pantanal, a wetland area in the country's southwest that is arguably more wildlife rich than the Amazon Basin. In addition to wildlife such as anteaters, giant otters, capybaras, hyacinth macaws and jabiru storks, the main highlight of this region is the jaguars, which did not disappoint! We saw five from Caiman Ecological Refuge in the southern Pantanal by land safari, and five in the north out of Porto Jofre by river safari; two different but equally exciting experiences. We also visited Comuna do Ibitipoca in the state of Minas Gerais where we enjoyed charming accommodations, warm hospitality, regional culture and preserved natural areas. The trip was bookended with overnights in Sao Paulo, the largest city in the Southern hemisphere and considered the "New York of Brazil." The Rosewood Sao Paulo was a special treat to cap off an action-packed adventure!
Recommended Right Now
Patagonia National Park was established in 2018, and was donated to Chile by Kris & Doug Tomkins after they purchased parcels from local landowners with the intention of re-wilding. After removing fences and turning this into an open habitat, this remote expanse has allowed wildlife including pumas, condors and rheas to return and thrive. Explora has recently taken over the park's only lodge, and with just 13 charming rooms this will continue to be an exclusive destination free from crowds. This off-the-beaten-path lodge can be linked with Torres del Paine National Park by small aircraft, pairing two of the world's most exciting and awe-inspiring mountain destinations with ease.
Favorite Properties
Inkaterra Machu Picchu Pueblo Hotel- Peru
This hotel has topped my list of world favorites for over a decade. Set along the river on the outskirts of Aguas Calientes, Peru at the base of the Machu Picchu ruins, this lodge is full of character and offers cozy accommodations in individual casitas amidst a jungle-like atmosphere surrounded by over 300 species of orchids and numerous nature trails. Truly a fabulous experience in itself.
Sol y Luna Lodge & Spa- Peru
Sol y Luna is located in Peru's Sacred Valley of the Incas between Cusco and Machu Picchu. This lodge offers upscale accommodations in individual casitas, surrounded by colorful gardens and flanked by the Andes Mountains. The Deluxe and Premium Casitas are a special treat, with spacious bedrooms, natural finishes, and impressive luxury baths.
Hacienda Zuleta- Ecuador
Located north of Quito, Hacienda Zuleta is a country home and working farm belonging to the family of a former Ecuadorian president. A stay here provides guests with a lovely combination of highland culture, nature and wildlife. A range of excursions including hiking, biking, horseback riding, and visits/activities with the nearby community are included with a stay here, along with delicious home cooked meals. This is easily my favorite lodge on Ecuador's mainland.
Montemar- Ecuador
Nestled in the highlands of Santa Cruz Island, Galapagos, and aptly described as "eco-luxury", this property includes modern amenities, special touches, and friendly service. An extensive menu of excursions and experiences is offered to create a tailor-made stay. Enjoy island visits, active adventures, wildlife, chef-prepared meals, and the chance to live like a local at this sustainable off-grid property complete with a bountiful organic farm. Montemar offers two villas (one with 2-bedrooms and one with 4-bedrooms), which makes this an especially appealing option for families.
Awasi Iguazu- Argentina
Tucked into the forest about 15 minutes from the famed falls, Awasi Iguazu elevates a visit to this region to another level. With just 14 tastefully decorated cozy villas, each with a private plunge pool and assigned a private guide and 4WD vehicle, this is truly a unique and exclusive way to explore the Iguazu area and beyond.
Awasi Patagonia- Chile
Located on the outskirts of Torres del Paine National Park, this lodge provides cozy accommodations surrounded by some of the most remote and pristine landscapes in the world. Each spacious guest villa has a designated guide, so activities each day are private and totally customized. The attention to detail and level of service at this lodge are unrivaled. This is the most exclusive way to visit the crown jewel of Chilean Patagonia.
Rosewood Sao Paulo- Brazil
The Rosewood Sao Paulo is an experience unto itself! Designed by Phillippe Starck, the details are colorful, whimsical and sophisticated. Located just steps from the city's fashionable Avenida Paulista, this property combines modern with traditional, incorporating lush greenery both inside and out. With a variety of top dining experiences, inviting spaces, sumptuous rooms, and no amenity overlooked, this stunning hotel rivals some of the world's top 5-star properties.