Specialties
Regions: East Africa, Southern Africa, Egypt, Latin America
Travel Types: Luxury Travel, Romance & Honeymoon Travel, Expedition Travel, Safaris, Active Travel, Gorilla Trekking & Primate Safaris, Multi-Generational Travel, Special Celebrations & Surprise Travel, Small Ship Travel
Special Interests: History & Culture, Food & Wine, Conservation, Eco-Tourism, Nature & Wildlife, Hiking & Walking, Photography
Destinations Visited
Africa: Botswana, South Africa, Zambia, Zimbabwe, Kenya, Tanzania, Rwanda, Uganda, Egypt
Latin America: Chile, Argentina, Peru, Ecuador, including 7 nights in the Galapagos Islands, Mexico
Southeast Asia: Vietnam, Cambodia, Thailand
Additional countries: Australia, The Netherlands, United Kingdom, France,Italy, Czech Republic, Hungary, Spain, Aruba, Jamaica, Puerto Rico, Barbados, St. Bart's, St. Lucia, Dominica, Barbados, Tortola (British Virgin Islands)
Education
BA in Management and Leadership, Concordia University
Career History
Travel Beyond, 1995-present
Professional Awards & Accomplishments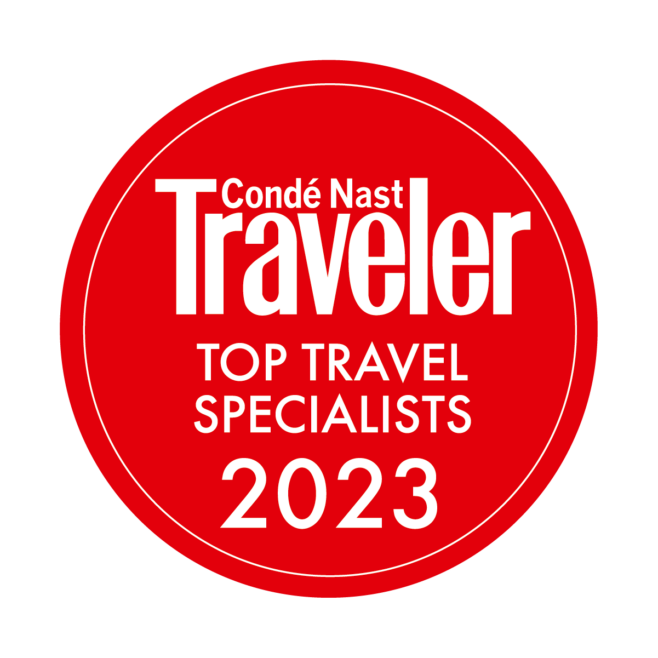 Condé Nast Traveler Top Travel Specialist 2021-Present
Luxury Travel Advisor Trendsetter 2019
Travel Agent Magazine Top 25 2012
Recent Press
I've been featured in a Washington Post feature on Chile, a Forbes feature on Chile and two articles in The New York Times on gorilla trekking in Rwanda and finding an affordable safari!
Why I'm a Travel Consultant
Simply put, I love planning trips for others.  I started traveling with my mother at a young age and I believe it is because of her and these experiences that I entered the travel industry. I have always been fascinated by our world and the places I've been fortunate enough to visit, and I knew that I wanted to help others experience these places, too.
Most Memorable Travel Experience
Spiritual: Bobbing in a raft with a slight fog in the Pacific Ocean and suddenly a 36-ton gray whale put her head on our raft close enough for me to touch! I will never forget this.
Beautiful: Tarangire National Park in Tanzania. The combination of the baobabs trees, giraffes and elephants was magnificent.
Life altering: Terizen Concentration Camp in Czech Republic.
Recommended Right Now
Right now I'd  recommend any and everything that involves wide open spaces – a safari in Africa, trekking in Rwanda/Uganda for gorillas and other primates, or hiking in Patagonia. You'll encounter breathtaking landscapes and interesting wildlife, all without crowds or concerns for maintaining social distancing. I'd also encourage longer stays in fewer locations, in order to maximize your time and cut down on logistics.
Favorite Properties
MalaMala Game Reserve, South Africa
Hands down, this reserve has the best game viewing in Southern Africa.
Cape Grace, Cape Town, South Africa
Luxury, service, and a "small hotel" feel. I love when returning to the hotel after a long day of touring they say "welcome home".
Explora Lodge, Torres del Paine National Park, Chile
Getting to the Torres del Paine National Park is no easy feat, but once you are there, Explora Lodge cannot be beat! The experiences (hiking, walking, horseback riding and more) here are incredible and at the end of the day your views from the hotel are spectacular!
Sarara, Namunyak Wildlife Conversation Trust, Kenya
I have saved the best for last. Jaw dropping landscape and the most raw cultural experience I have ever had in East Africa.  This place is a MUST and should be on everyone's itinerary when visiting Kenya.
My Most Recent Trips
May 2022: Ecuador (including 7 days in the Galápagos Islands)
July/August 2019: Kenya
February 2019: Fiji
March 2019: Australia
September 2018: Morocco
February 2018: Kenya
November 2017: Rwanda
May 2017: South Africa
March 2016: Botswana
April 2016: Peru
November 2016: Thailand, Cambodia and Vietnam