Specialties
Regions: East Africa, Southern Africa, and Egypt.
Travel Types: Luxury Travel, Adventure Travel, Active Travel, Expedition Travel, Family & Multi-Generational Travel, Kilimanjaro Treks, Romance & Honeymoon Travel, Primate Treks, Safaris, Mobile Safaris, Special Celebrations, Conservation Focused Safaris.
Special Interests: Conservation, History & Culture, Food & Wine, Eco-Tourism, Hiking & Walking, Nature & Wildlife, Safari with Kids and Photography.
Destinations Visited
Africa: South Africa, Lesotho, Swaziland, Namibia, Mozambique, Botswana, Zambia, Zimbabwe, Malawi, Madagascar, Kenya, Tanzania, Uganda, Rwanda, Seychelles, Egypt
Latin America: Ecuador, Chile, Argentina, Mexico
Additional countries: Japan, China, Australia, Switzerland, Italy, France, Monaco, Liechtenstein, Austria, Germany, Belgium, Spain, Slovenia, Croatia, Hungary, Czech Republic, Montenegro, Bosnia, Macedonia, Albania, Greece, England, Netherlands, Canada, Cuba, Jordan, United Arab Emirates, and various parts of the US.
Why I'm a Travel Consultant
There are many aspects to why I enjoy travel consulting. At the very basic level, travel, especially to Africa, is a memorable and often a life changing journey. I am privileged to be able to play a role in this amazing journey for my clients. I also feel that being on safari heightens one's appreciation for the natural world, often leading to my clients becoming stewards for conservation. These wild places in Africa would not exist without tourism and our client's serving as ambassadors for Travel Beyond, referring their friends and family, brings me much joy. Finally, I enjoy supporting various projects/camps/lodges in Africa that share my ethos towards sustainability, ensuring that these wild places exist for future generations.
Education
BA and Certificate of Swiss Accreditation in International Communications & Political Science, Franklin University Switzerland
Career History
Driver/Guide – Tau Safaris
Program Director: Africa & Middle East – Mountain Travel Sobek
Assistant General Manager – Aardvark Safaris
Professional Awards & Accomplishments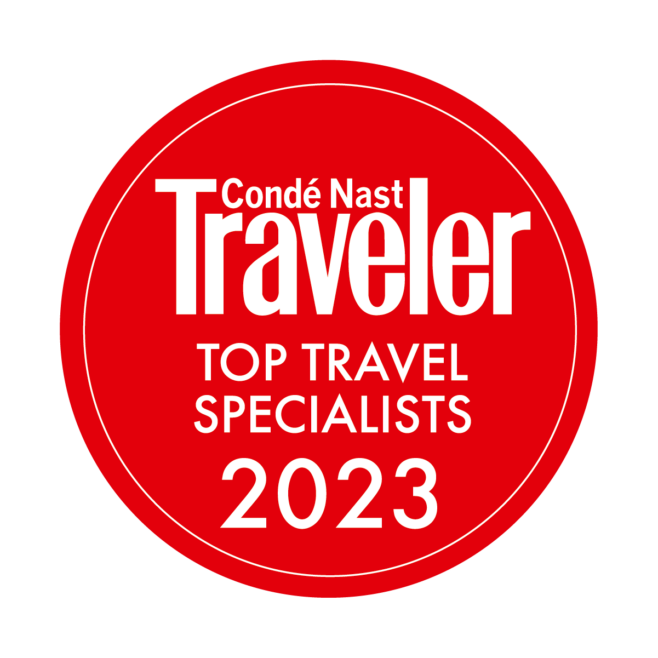 Condé Nast Traveler Top Travel Specialist 2021-Present
Travel Age West Rockstar Under 40 finalist 2018
Luxury Travel Advisor Trendsetter 2017
Travel Agent Top 25 2013
Where I've Lived Abroad
Japan, Switzerland
Most Memorable Travel Experience
I have too many tales to pick just one. I don't know if this is the most memorable, but I recall the night I fell in love with Africa. It was a warm spring evening when I was driven into the middle of the Makgadikgadi Salt Pans in Botswana – near the end of my first two week safari. In the middle of this massive ancient lake bed, the stars packed the sky from horizon to horizon. With utter silence, lack of light pollution and immense open space around me, I had a chance to lay and reflect on my first roller coaster of an African experience. This was the beginning to my turbulent affair with Africa.
My Most Recent Trip
My most recent trip was to Botswana, returning to some old favorites and visiting a few newly refurbished camps. I was accompanied by 4 Travel Beyond colleagues as well as a travel advisor client who works closely with us. Being back in the Okavango Delta, Makgadikgadi Salt Pans, and the Mashatu Game Reserve was a refreshing reminder as to what makes Botswana such a special destination. But above all, the highlight of the trip was getting to spend uninterrupted time with my teammates, getting to know them better, and building on our existing relationship. A wonderful and successful trip!
Recommended Right Now
I always encourage my clients to book trips with diversity. Diversity in landscape, wildlife, activities etc. For me, I love being on walking safaris – experiencing beautiful open spaces sans engine noise and exhaust fumes. I get accused of being a purist now and again, but I don't think there is a more beautiful experience than walking in the Africa bush. It may seem silly, but it's rare to find a place near where I reside where I can choose my own path; determine my course of direction. When on a walking safari, you have the freedom to choose and explore. It nourishes my soul.
Favorite Properties
Sarara Camp (Kenya)
Much like Tassia Lodge (both under the Northern Rangeland Trust – NRT), the camp is nestled in the Mathews Mountain Range in the Namunyak Conservancy (850,000 acres). Again, the camp is owned by the local Samburu tribe, but enthusiastically managed by Jeremy Bastard and his girlfriend Kate. Game viewing is good here with common leopard sightings, but the jewel of Sarara is in its cultural experience and hiking/walking safaris. This place is simply epic!
Singita Pamushana (Zimbabwe)
Built onto a hillside overlooking the crystal clear waters of the Malilangwe Dam, Singita Pamushana is the epitome of luxury. Here, it is all about your natural surroundings, with rooms and common spaces all designed to blend into and allow guests to appreciate the reserve's beautiful landscapes. From rivers to savannas, lakes to woodlands, you'll encounter an amazing diversity of biomes and, along with it, activities and wildlife. Hop in a jeep for an incredible game drive, participate in a community visit, or check out local rock art. You will be wowed around every corner.
San Camp (Botswana)
On the fringes of an ancient lake bed the size of Switzerland, San Camp commands your attention with its lunar landscape of the Makgadikgadi. Wildlife experiences here are unique: think habituated meerkats, massive elephants and brown hyena. You also get your share of plains game here too, especially during the "green" season. For me though, the highlight is taking the ATVs in to the middle of the pans for a sundowner or an overnight (yes, sleep-out in the middle of the pans!). Utter silence, no light pollution, and stars packed from horizon to horizon, it is one of the most beautiful experiences.
Greystoke Mahale (Tanzania)
On the shores of sparkling Lake Tanganyika, this little camp on the beach boasts the best (in my opinion) primate safari experience in the whole of Africa. Chimps here are the main attraction and the arduous trek to find them is incredibly rewarding. As the closest genetic relative to the human, chimps are incredibly social, active and vocal, making my experience with the chimps the highlight of all my primate safaris. And once you've completed your trek, you can simply kick back on the beach, go for a swim, or a paddle. Fishing is also a fun activity, but my personal favorite is being taken out on a dhow on a full moon for a midnight dip in the lake!
Duba Plains (Botswana)
Located in the heart of a private reserve, Duba Plains immediately immerses its guests into the wonder of the Okavango Delta. Each of its five suites look out over bustling floodplains, and every accent, from couch pillows to light fixtures, harkens back to the quintessential African safari of the 1920s. The service is impeccable, and the food delicious. But, to me, the most impressive aspect of this camp is its proximity to wildlife. Whether exploring the reserve by jeep or boat, you are bound to encounter a wide array of animals. The density is truly awe inspiring.
Any mobile camping experience
I get accused of being a purist now and again, but I really enjoy the simplicity and purity of a mobile camp (they can still be very luxurious with proper beds/linens, showers, toilets etc.). Being on a mobile camp strips away all of the distractions, leaving you to really focus and enjoy the environment that surrounds you. The food is always wholesome and simply delicious – always cooked over a fire or in a steel box oven (think fresh baked breads, cakes etc.). I also love bucket showers where the water smells earthy/smoky. But above all, it's about being in a remote camp in an animals' kingdom where you really feel the enormity of the Africa wilderness.