I recently returned from an 11-day trip to Egypt alongside my husband.  In a country full of so many ancient wonders, it is hard to choose a favorite when asked. But a visit to Luxor is certainly a strong contender; and while a stop here is typically included on a Nile cruise, there are several experiences that can be added to make it even more special!
The Valley of the Kings is a UNESCO World Heritage Site and the sacred burial place for many pharaohs and other nobles over several centuries. The construction of each pharaoh's tomb began as soon as he started his reign, and as a result some tombs are larger and more elaborate than others; if the pharaoh ruled a long time, then his tomb could be more fully developed and highly decorated. Ancient Egyptians believed in rebirth, and the tombs are elaborately decorated with illustrations and funerary text depicting ceremonies to help the king successfully transition from this life to the afterlife.
Currently there are eleven tombs which are open to the public on a rotating basis, and the regular entrance ticket allows you to explore just three of them. There are also several special tombs which require an extra fee to visit, and all are well worth adding since they are truly magnificent and will greatly enhance your trip!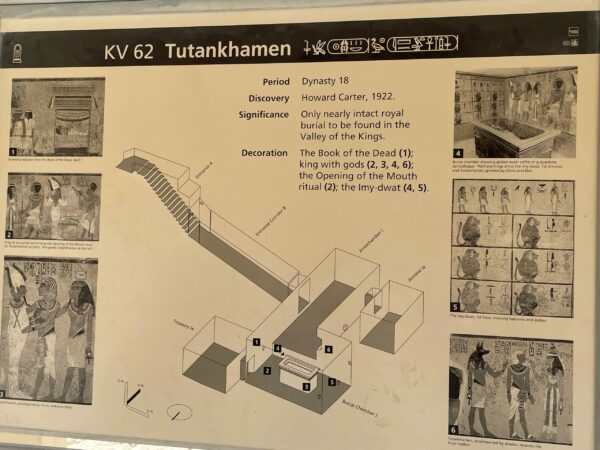 Of these, a visit to the Tomb of Tutankhamen is a must, because, seriously who wouldn't want to see King Tut's Tomb!?! This boy king died young and only reigned for a few years, so his tomb is smaller and less decorated than many others; but it is also quite unique in that it is the only one which still has the pharaoh's mummy inside What's more, this November marks the 100th anniversary of the tomb's discovery by Howard Carter on Nov 4, 1922, so right now is a very special time to visit.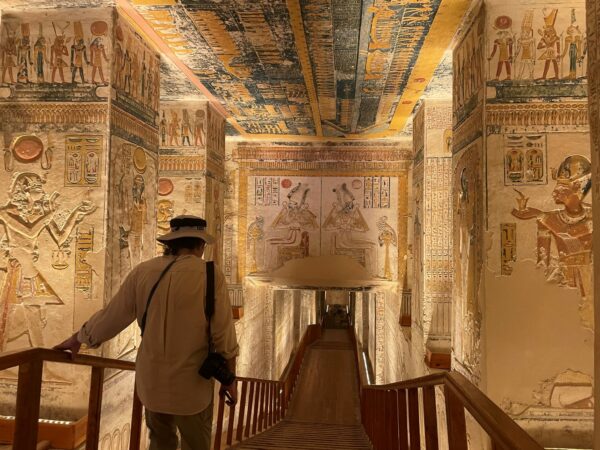 I was also awed by beautiful Tomb of Ramses V-VI. Descending into its burial chamber, I couldn't help but admire the exquisitely decorated walls and ceiling at each and every step. The most spectacular of all, however, is the Tomb of Seti I. This is the longest and deepest tomb, very richly decorated with outstanding reliefs and incredible detail – even the ceiling is painted. Truly impressive!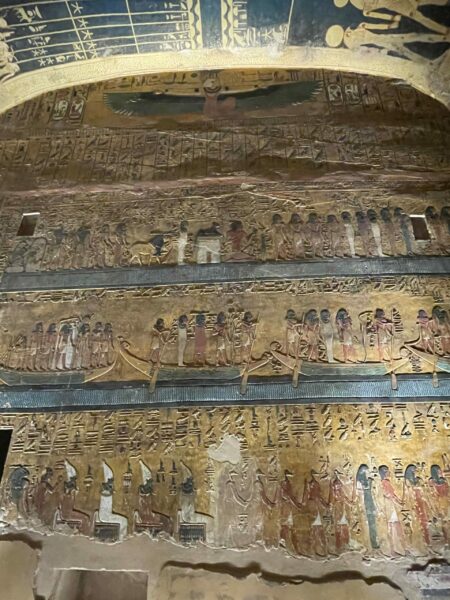 Another worthwhile stop in Luxor is the nearby Valley of the Queens. With only four tombs open to the public here, you will undoubtedly want to add the special visit to the Tomb of Nefertari, favorite wife of Ramses II (you may have seen the temple that Ramses II dedicated to her at Abu Simbel!). Her tomb is one of the most exquisite that I visited. It is simply jaw-dropping in its beauty and the colors are rich and vibrant. Trust me – this is a must see!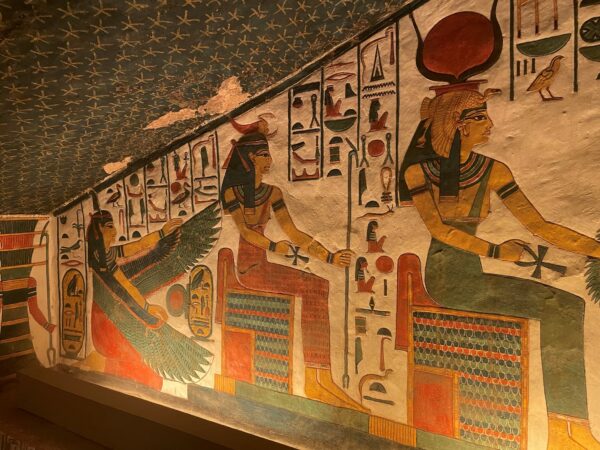 I liked this area so much that I decided to add an extra day to explore several more sites and am so glad that I did! We began with Deir el-Medina, the Village of the Workers, which was home to the artisans and craftsman who built and decorated the royal tombs. The artwork in these tombs show scenes of village life, including music and dance, which differ from the paintings in the royal tombs which were all about preparing them for their trip to the afterlife.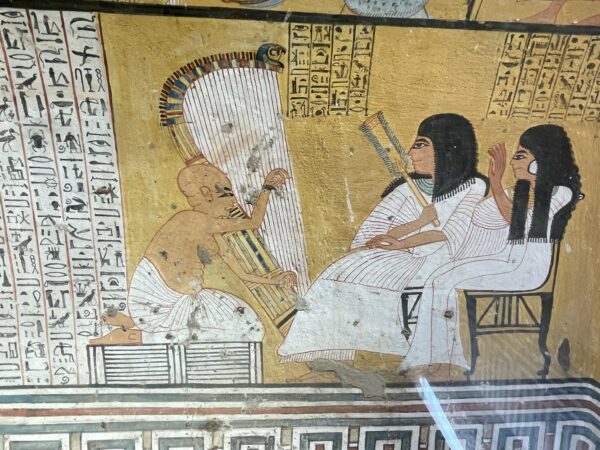 Nearby are the Tombs of the Nobles. Here there are hundreds of tombs spread over a huge area of land. Just a handful are open for visits, as much of the site is still being excavated. Similar to the tombs in the workers village, these tombs also reflect scenes of daily life.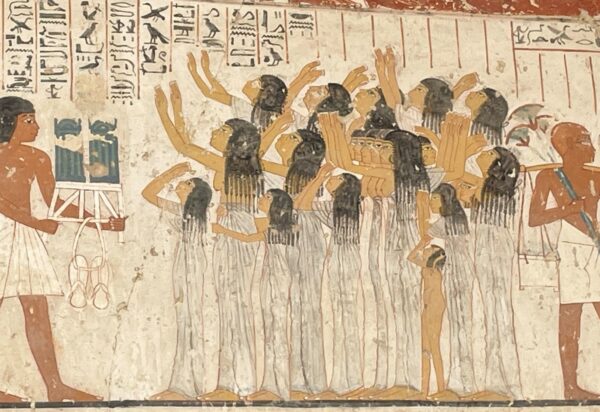 I was also captivated by the sheer size and splendor of the mortuary temple of Ramses III, known as Medinat Habu. This pharaoh explored many foreign lands during his reign and there are vast well-preserved reliefs depicting his military conquests. The hypostyle hall is already stunning, even as it continues to be lovingly restored to its original beauty.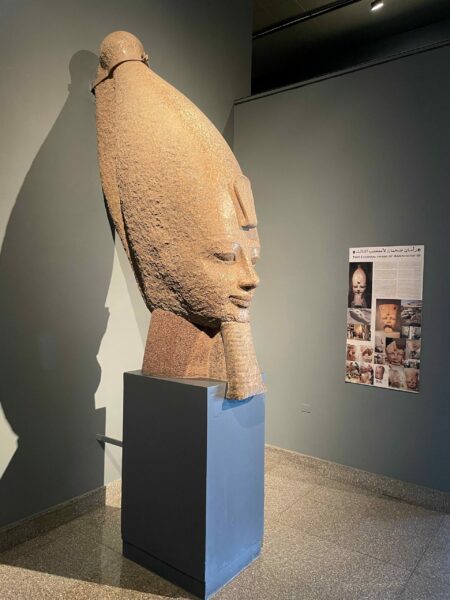 If time allows on this extra day, I highly recommend a visit to the fabulous Luxor Museum. It houses an outstanding collection of artifacts and statutes, most of which were discovered right in ancient Thebes (modern day Luxor).
A trip to Egypt will present you with many opportunities to immerse yourself in ancient wonders at every turn. I especially loved my time in Luxor, and these are just a few ways to make your visit here even more memorable.