I recently had the opportunity to return to Egypt, an ancient land that has fascinated travelers for centuries. Who can gaze at the perfect beauty of the Pyramids and Sphinx and fail to marvel at their mysteries, which are still debated after 4500 years.
On this visit, however, I not only explored these main iconic sites that we all picture in our minds when thinking of Egypt, but also enjoyed many opportunities to experience several unique and special moments that greatly enhanced my trip!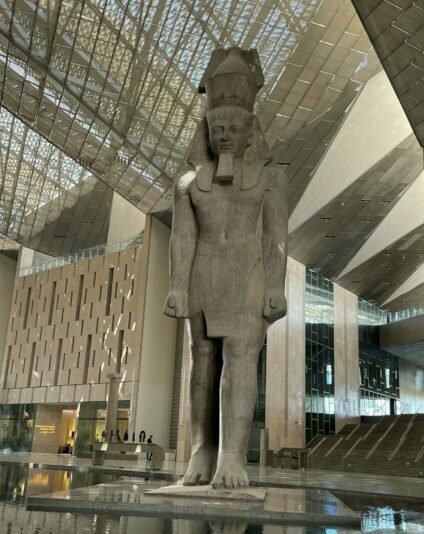 I started with a sneak preview of the Grand Egyptian Museum (GEM) before it's official opening to the public. Once completed, it will house over 100,000 ancient artifacts and will have one section dedicated solely to the many treasures of the famous King Tutankhamun – over 4000 of them.
A must-see on any trip to Egypt is a visit to the impressive two temples of Ramses II and Nefertari at Abu Simbel, built in 1200 BCE and moved to higher ground in 1968 to be saved from flooding during the building of the Aswan Dam. An amazing feat of engineering in both ancient and modern time.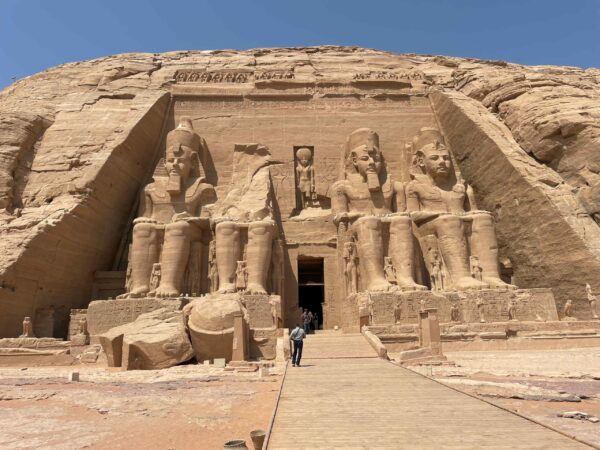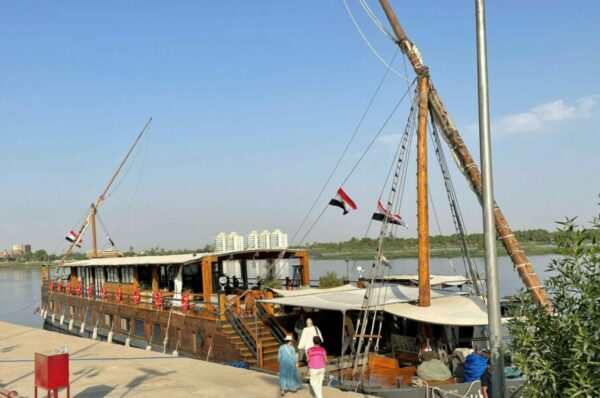 For my cruise on the Nile, it was a special treat to travel by private Dahabiya, a traditional sailing boat. These boats can visit areas that the larger ships cannot reach, and I loved my time interacting with the families in a small fishing village along the Nile.
We still visited all of the main temples from Aswan to Luxor, such as Philae, Kom Ombo, Edfu, Karnak and Luxor, and were able to visit many of them without the crowds of the larger cruise ships.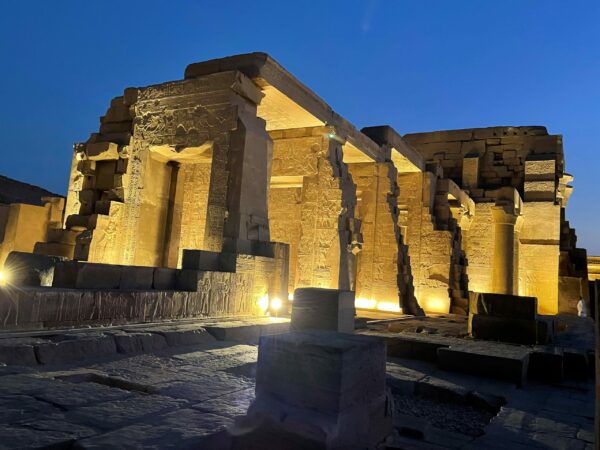 Since we had a more flexible schedule on our private boat, we also added an extra stop at the Temple of Khnum in Esna to see the beautifully restored colors. Outstanding!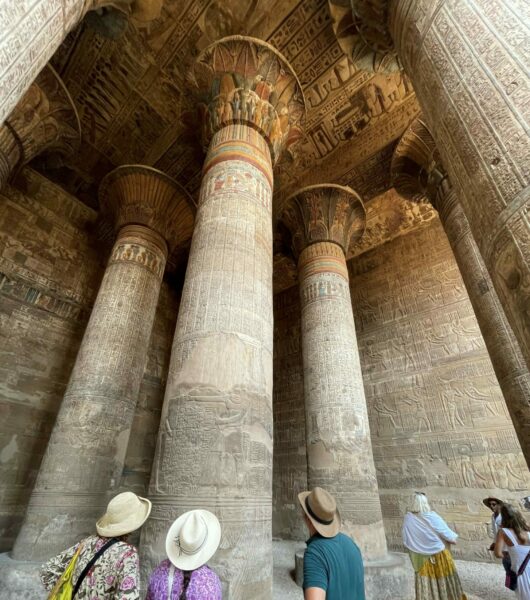 Luxor is always an extraordinary place to visit, with its impressive temples and stunning tombs, and we were able to enhance our visit with several special activities as well. Taking off at dawn in a hot air balloon to soar above the serene landscape and ancient monuments below was an unforgettable moment.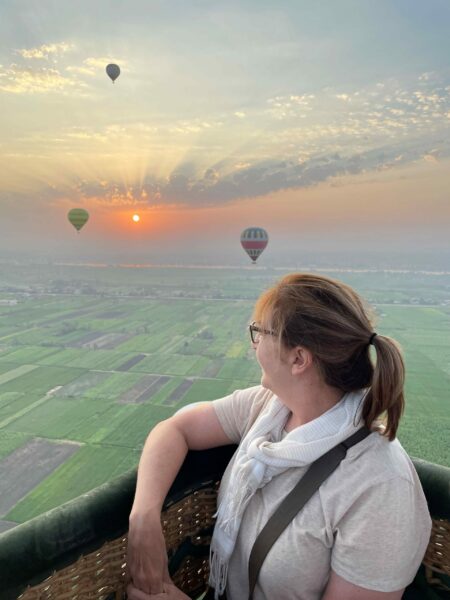 Afterwards, a surprise meeting with two renowned Egyptologists at the tombs in the Valley of the Kings was another magical moment, and they shared their insights and extra commentary on the tombs that we were visiting. Yet another special moment was our surprise added visit to Deir el Medina, home to the craftsmen and artisans who worked on decorating the nearby tombs of the royals, not usually included in most tours.
Two more incredible experiences awaited us when we returned to Cairo!
Most visitors only have the chance to view the Sphinx from a distance, but we obtained special permission to privately enter the site and get right in between the very Paws of the Sphinx itself.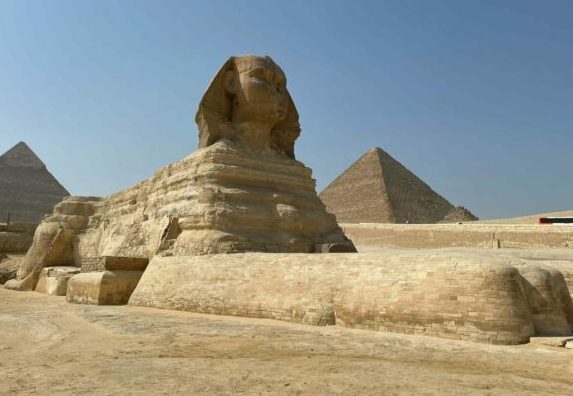 The single most spectacular moment of this trip was our private meeting with Dr. Mostafa Waziry. You may have heard of him from the recent Netflix special Unknown: The Lost Pyramid. He is the Secretary General of the Supreme Council of Antiquities, and he remains quite active personally in still conducting archaeological digs. We had the great honor of meeting him in Sakkara at one of his sites. He shared stories of some of his recent discoveries, which was special enough, but then it got even better when we were invited to actually go down the shaft into an active dig site.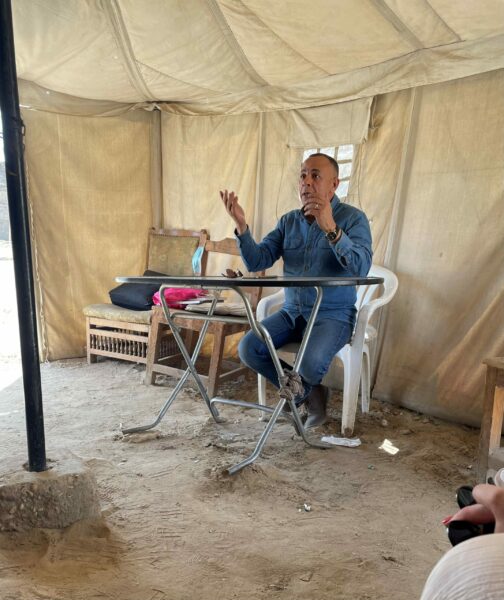 The thrill of descending by way of a bucket and rope, just like the archeologists do, was a once in a lifetime experience that I will never forget!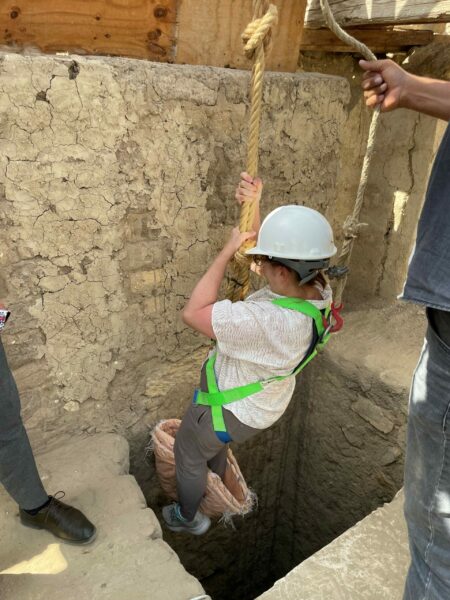 I have always had a great love of ancient Egypt, and was thrilled to be able to incorporate these many special moments on my most recent visit.