Sharing our favorite photos has become an annual tradition here at Travel Beyond. Normally, we send our team members on dozens of educational trips to the destinations where we plan travel and each year, and we ask our staff to sift through their thousands of photographs to choose the one they like best. It is always a tough decision!
With limited travel opportunities, this year's photo request was difficult for a whole new reason: our team would have to choose one image that represented a special aspect of this very unusual year. Although they might not have had thousands of options this time, our team came through with flying colors!
From new hobbies to milestone moments, we're again reminded that although our interests and situations differ, we all shared this crazy ride called "2020" together. Enjoy these photographs, giving you a little glimpse into the lives of your Travel Beyond team.
Exploring Our World
Many of our Travel Beyond teammates were fortunate to enjoy international travel in 2020; some early in the year and others immediately after borders began opening again.
Jenny Falls: It was my last full day on safari in the beautiful Grumeti Reserve in Tanzania, when we stumbled upon this male leopard napping in a tree. This was my very first leopard sighting and I couldn't be happier to have snapped this shot of him.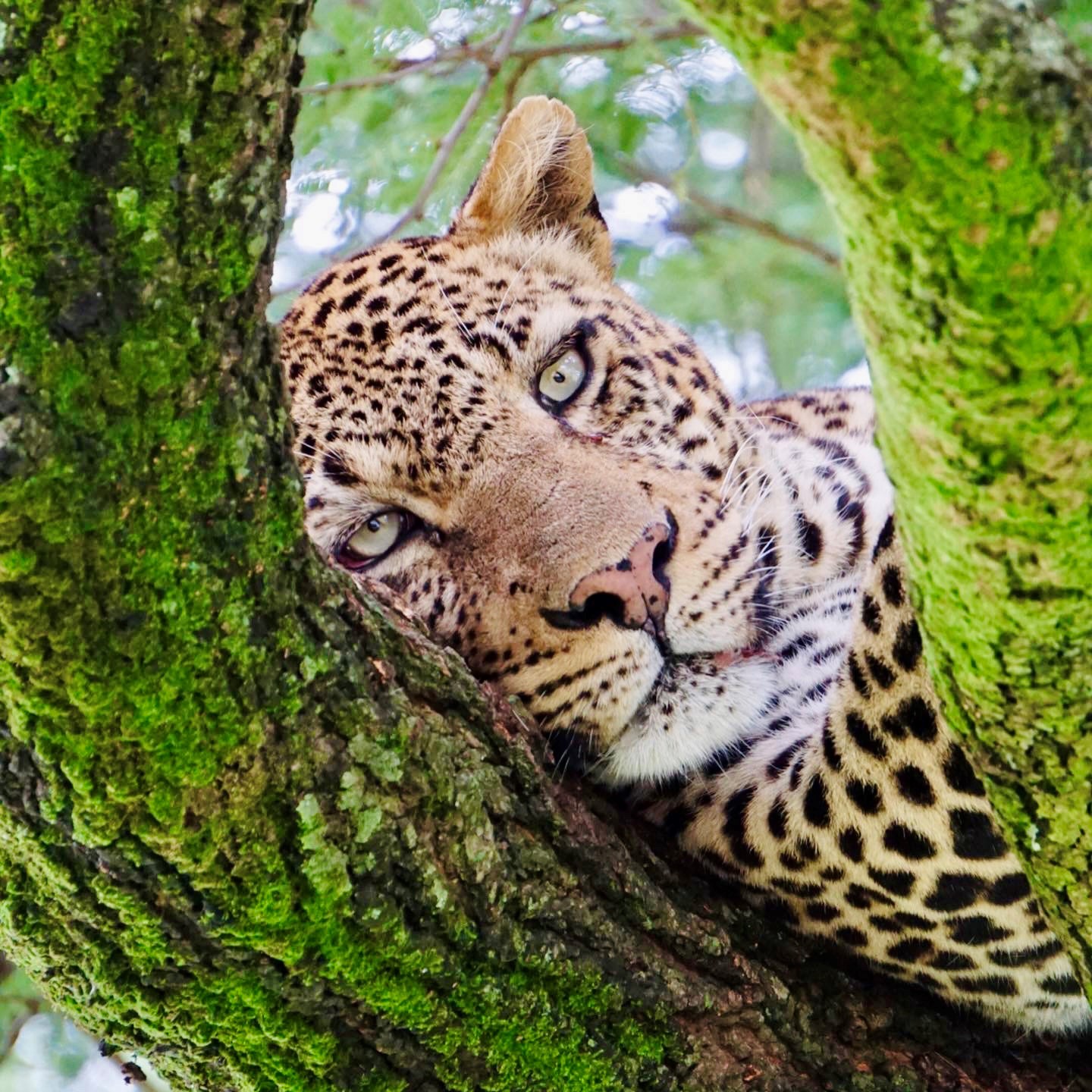 Kayla Torgerson: Giraffe Manor was the highlight of my year! I loved being able to go to Kenya and explore with my mom despite the crazy year we've had in 2020. Getting to interact with the giraffes, learn about the manor's conservation story, and stay in a hotel as luxurious as Giraffe Manor was a dream come true.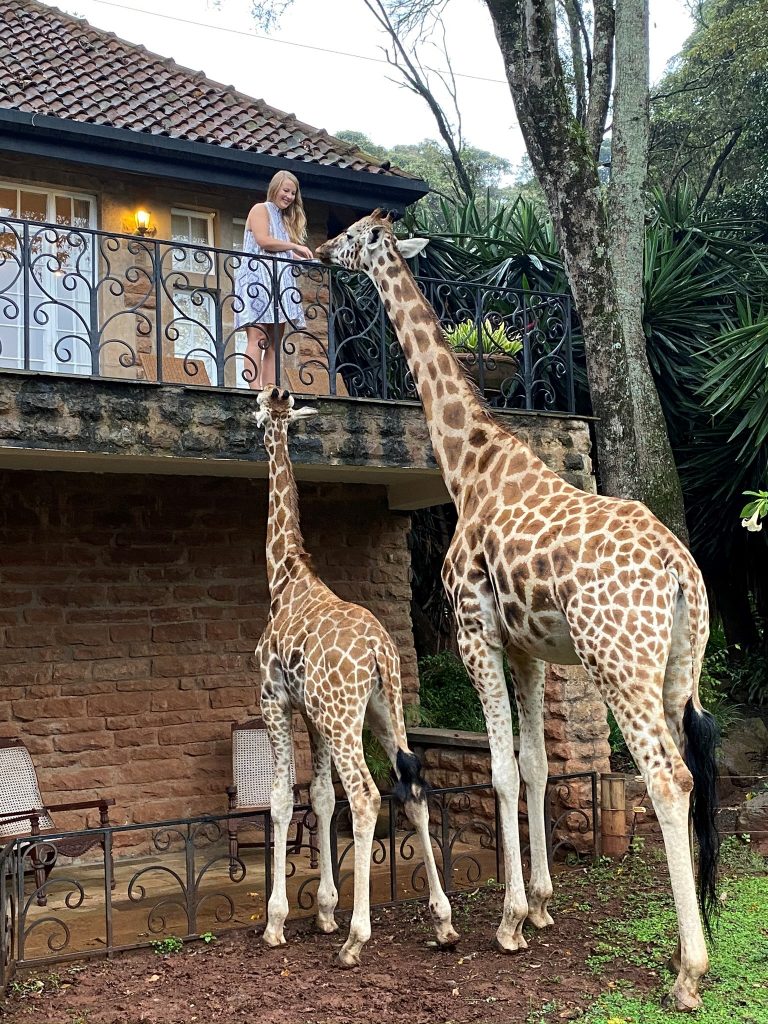 Dianna Upton: Gazing out at the Tarangire River and valley below from Lemala Mpingo Ridge, Tanzania at the start of my safari journey this past Sept.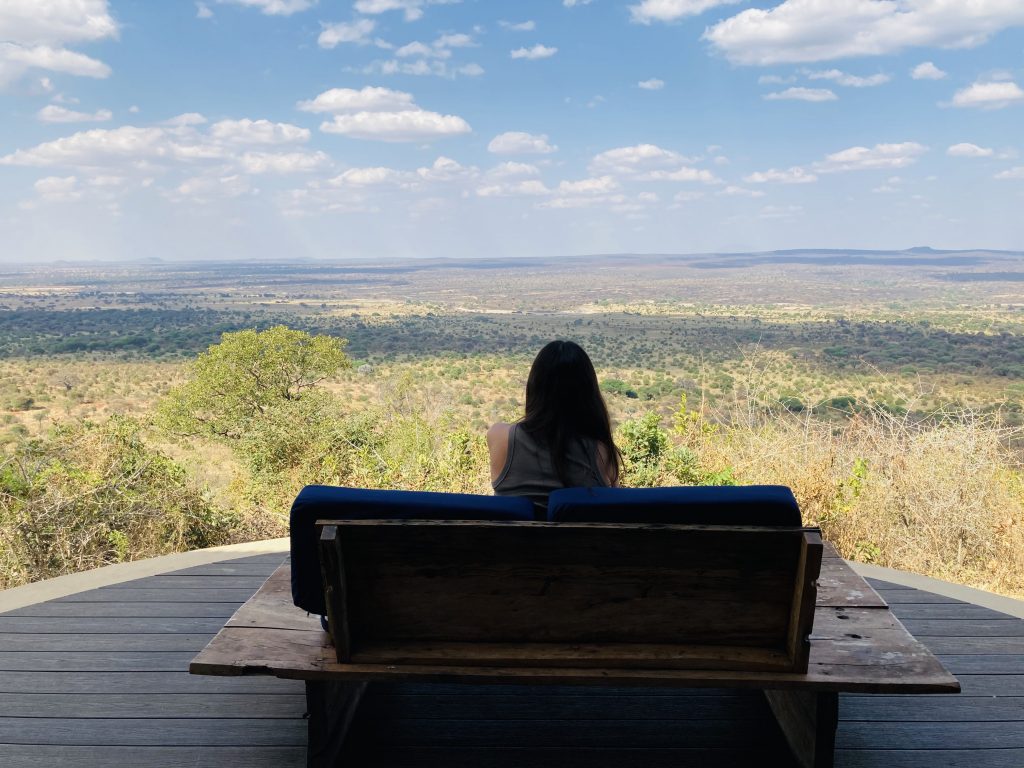 Nicole Cooper: In February, I explored breathtaking Machu Picchu on an educational trip to Peru.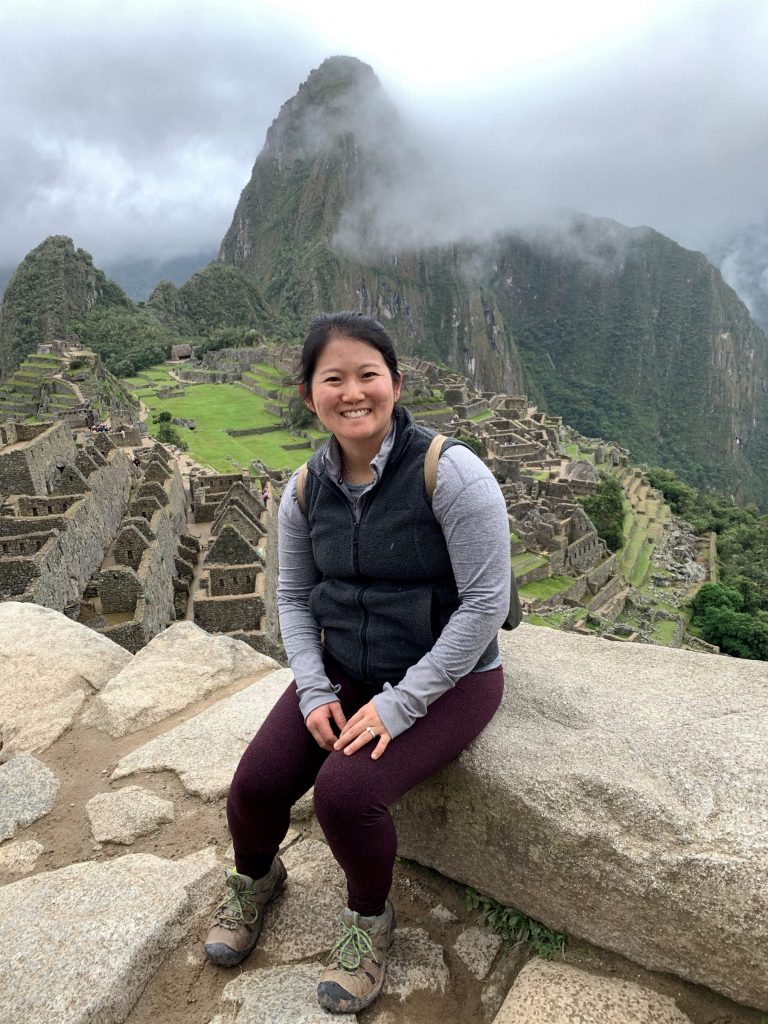 Rose Loggi: Taken in Northern Serengeti, Tanzania in Sep 2020, this was my first time witnessing the Great Migration. Thousands of wildebeest gather at the Mara River before dashing across in a mad frenzy to the other side, in search of greener grasses.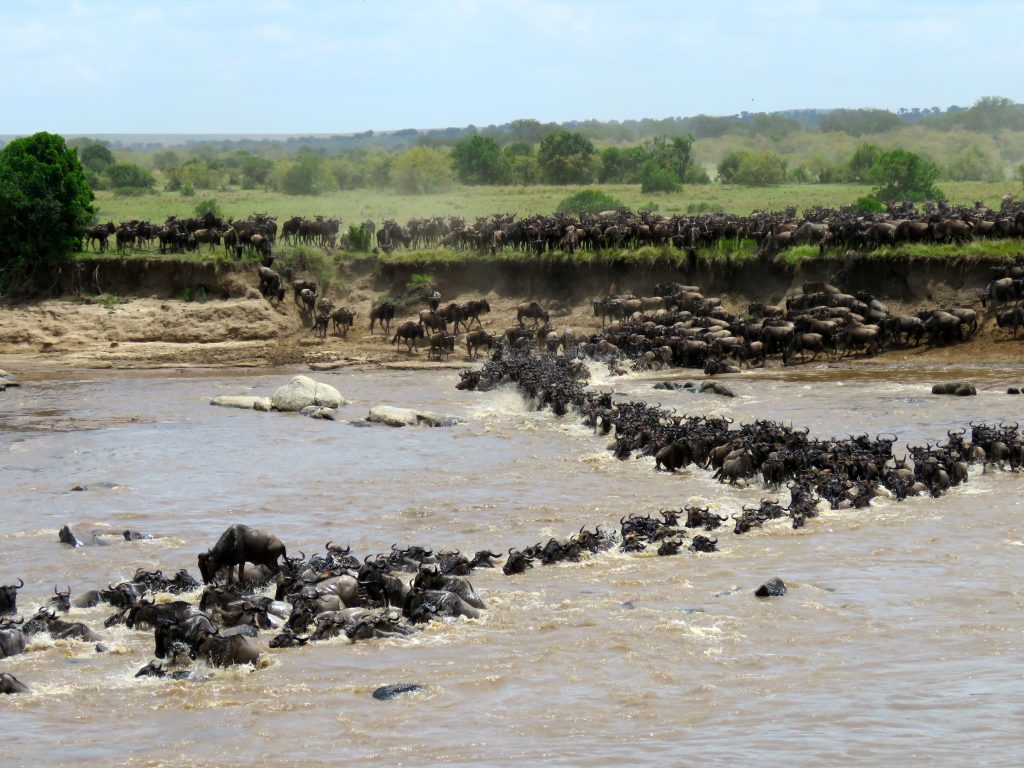 Megan Huntoon: Soaring above the Maldives, welcome to paradise!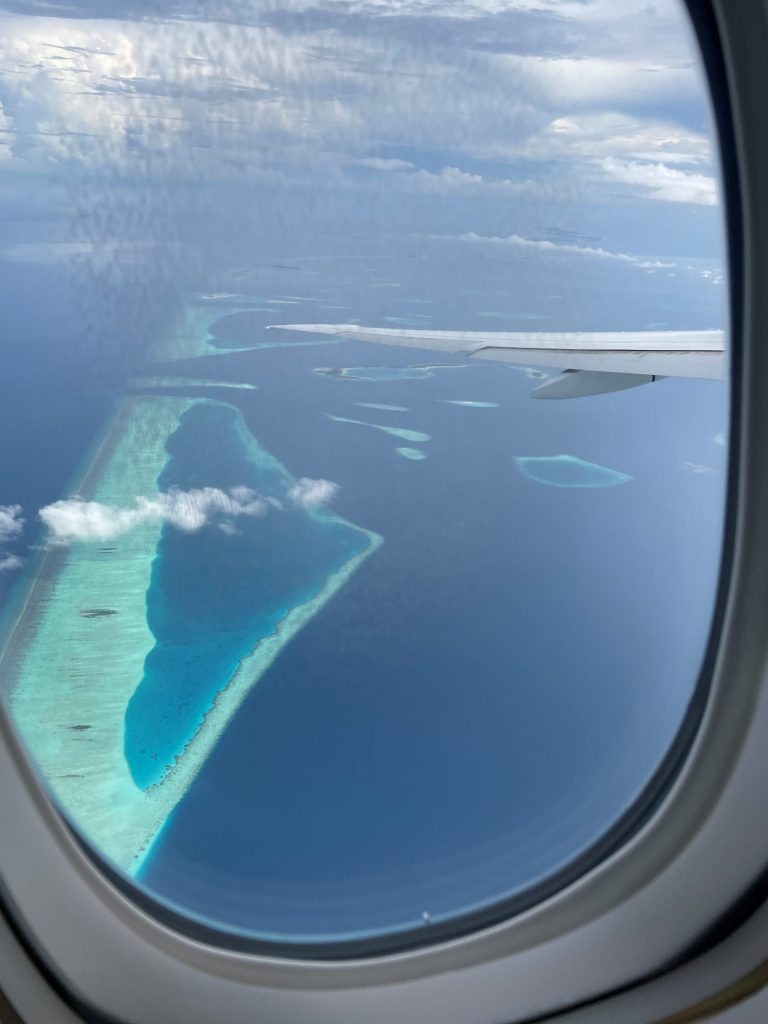 Craig Beal: As soon as the borders to Kenya were open, I was on my way! I loved my stop at Giraffe Manor and got to meet these two beauties!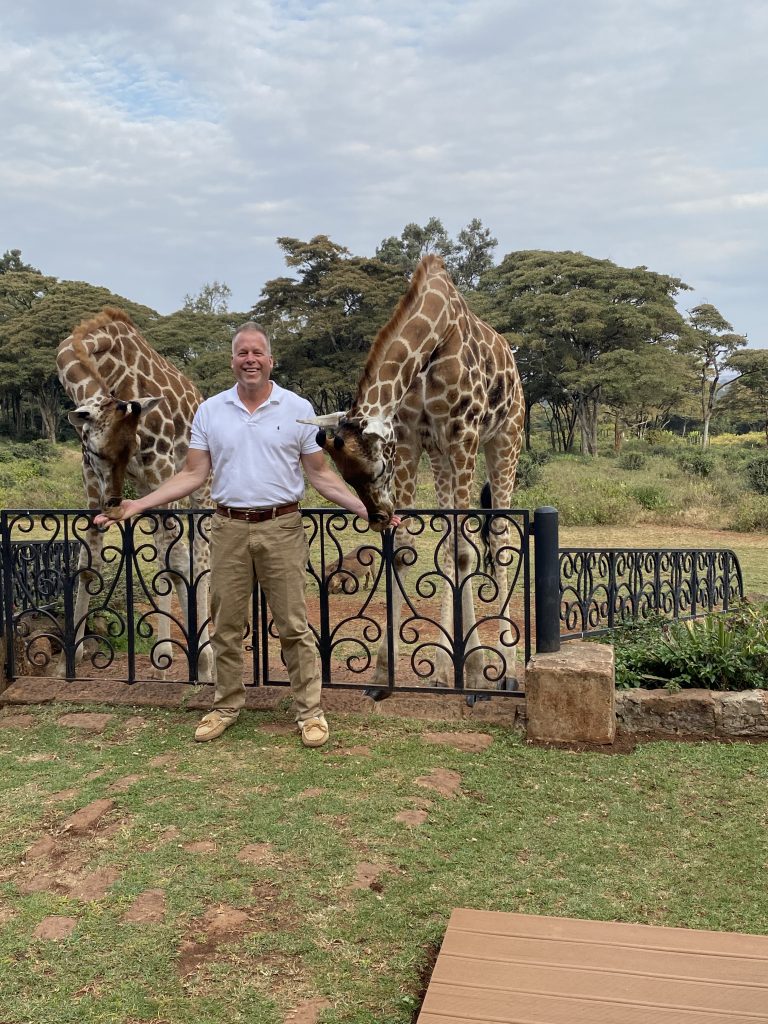 New Hobbies
As we all grew accustomed to more time at home, some of the Travel Beyond team took up new hobbies, while others rediscovered the fun of things they haven't practiced for a while.
Dana Olsen: We built this chicken coop over the summer for the nine chickens we raised from 2-day old chicks. Our chickens are now fully grown, and we are enjoying fresh eggs daily! The chickens are pretty happy in their home.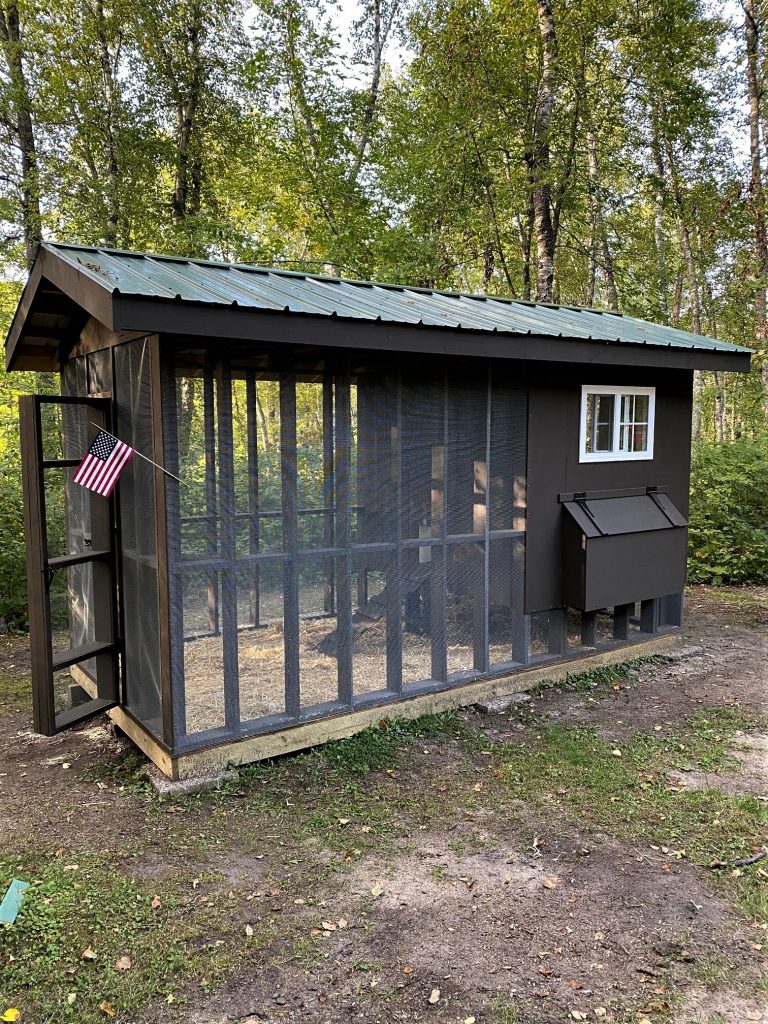 Phil Gain: I decided to start flying again this year and am working on attaining my commercial pilot certificate. My son is helping me with pre-flight tasks in this picture!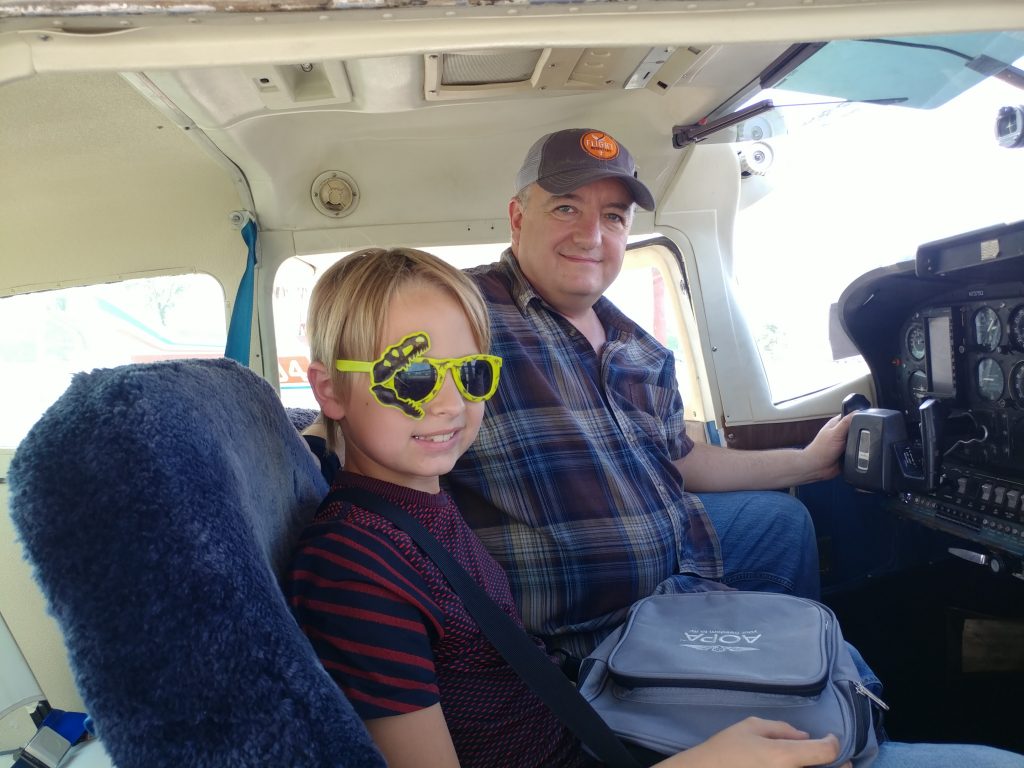 Rachel David: With the extra time on my hands this year, my sister and I decided to get outside and explore Minnesota by bicycle.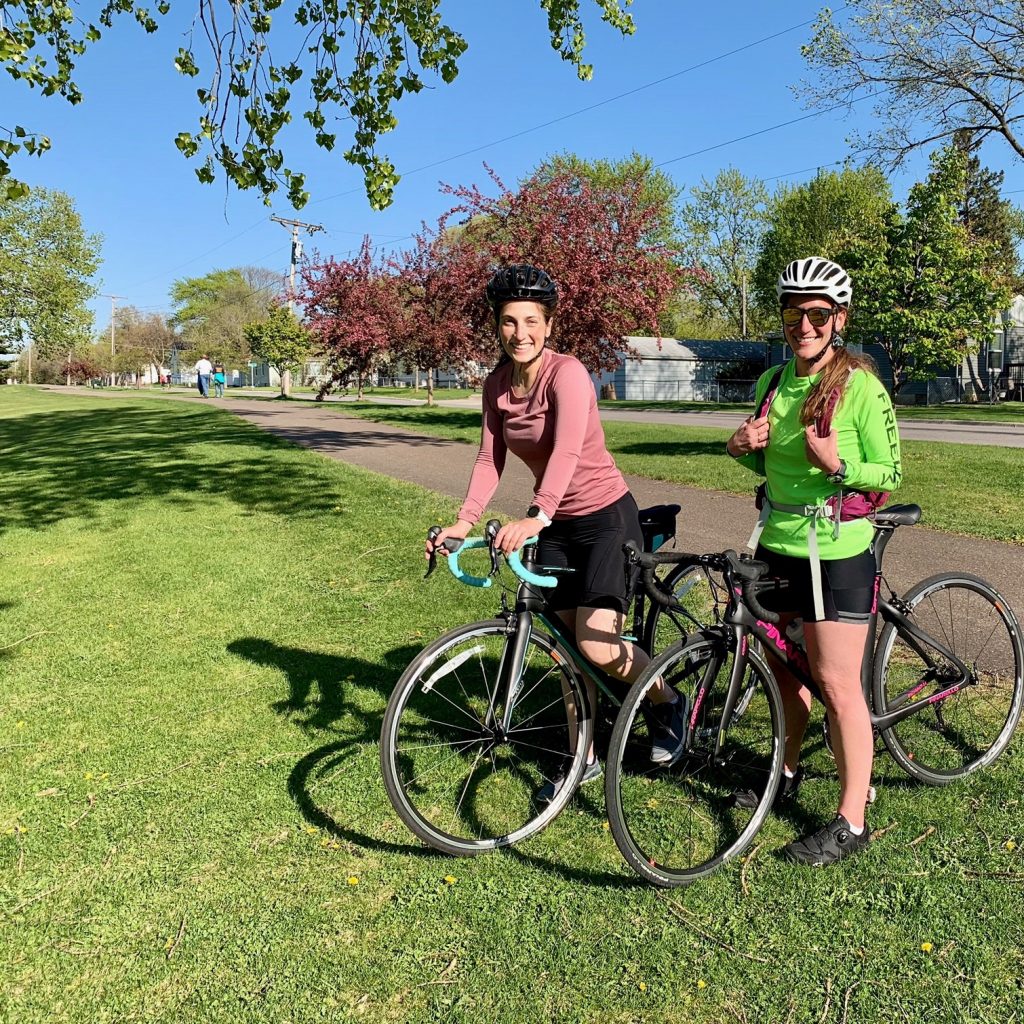 Jenny Mikkelson: I have taken thousands of photos this year, but my favorite is this sunflower field my son and I visited in southern MN in August. Sunflowers are a symbol of optimism and positivity and a reminder to always look on the brighter side of life.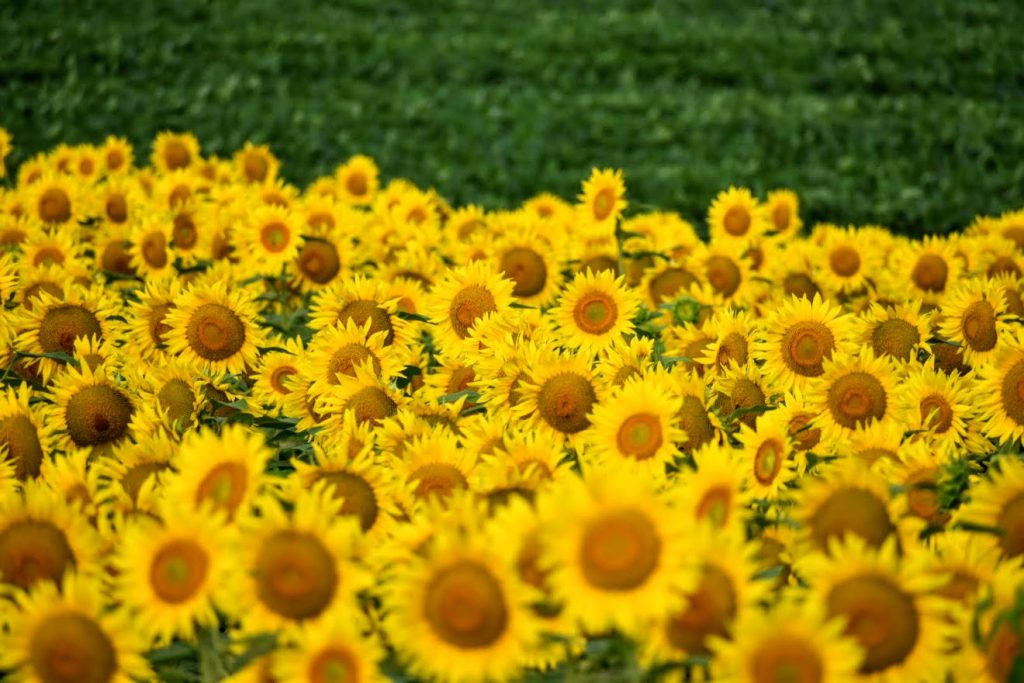 Exploring Our Own Backyards
Many members of the team found the past several months the perfect time to embark on some exploration in and around Minnesota and the United States.
Alison Spencer: Pre-COVID, I spent so much of my time discovering the great wide world, I'd left my home state of Minnesota unexplored. So, this fall I ventured to Minnesota's North Shore for the first time and fell in love! This is Split Rock Light House, just as the sun was setting over Lake Superior.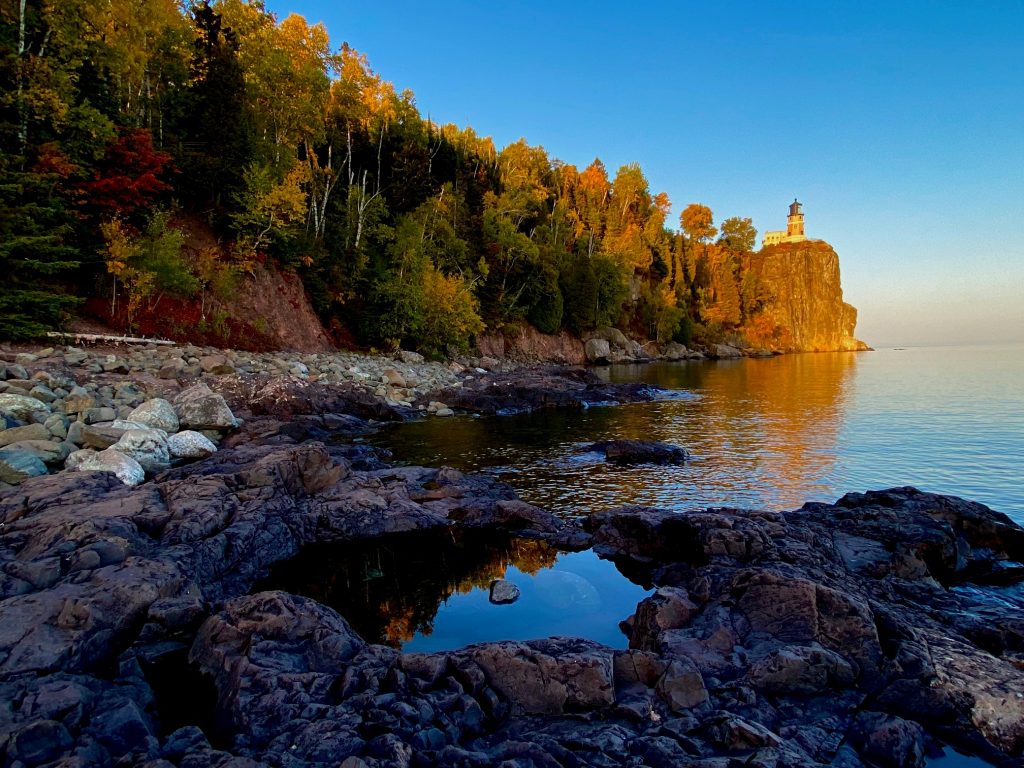 Jennifer Gillmore: My husband Paul and I visited White Sands National Park on a windy day in October. One of the many treasures in our beautiful state of New Mexico!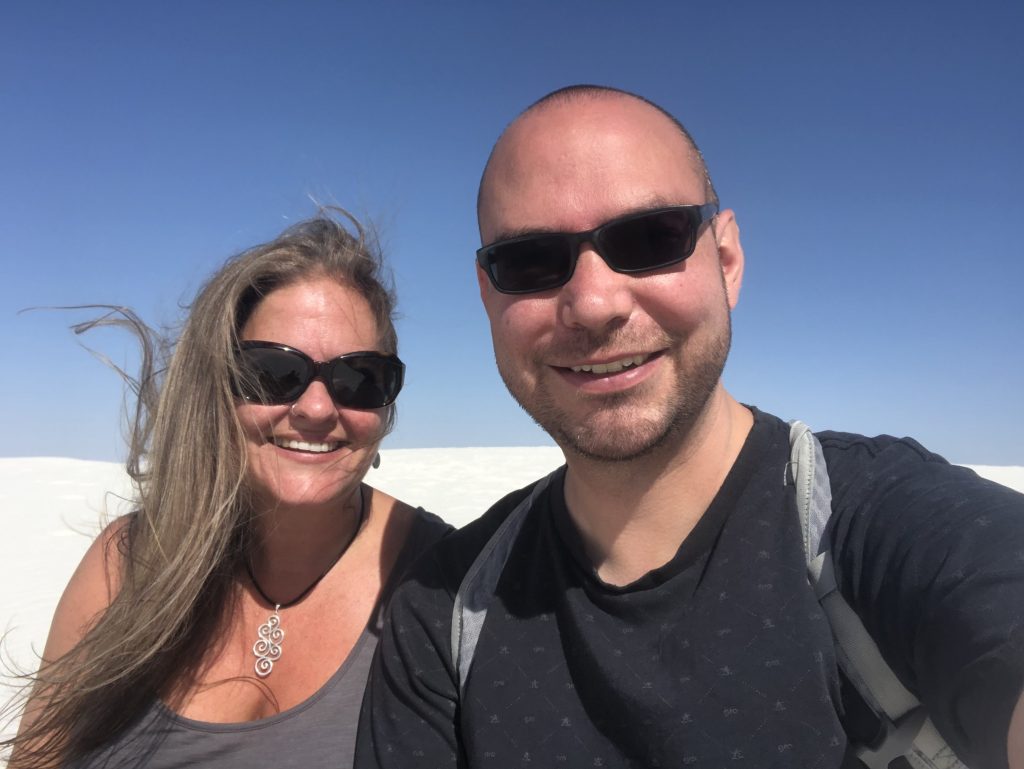 Lainie Overbeck: This was taken this November near Moose Lake, MN at a friend's cabin overlooking their pond at sunset.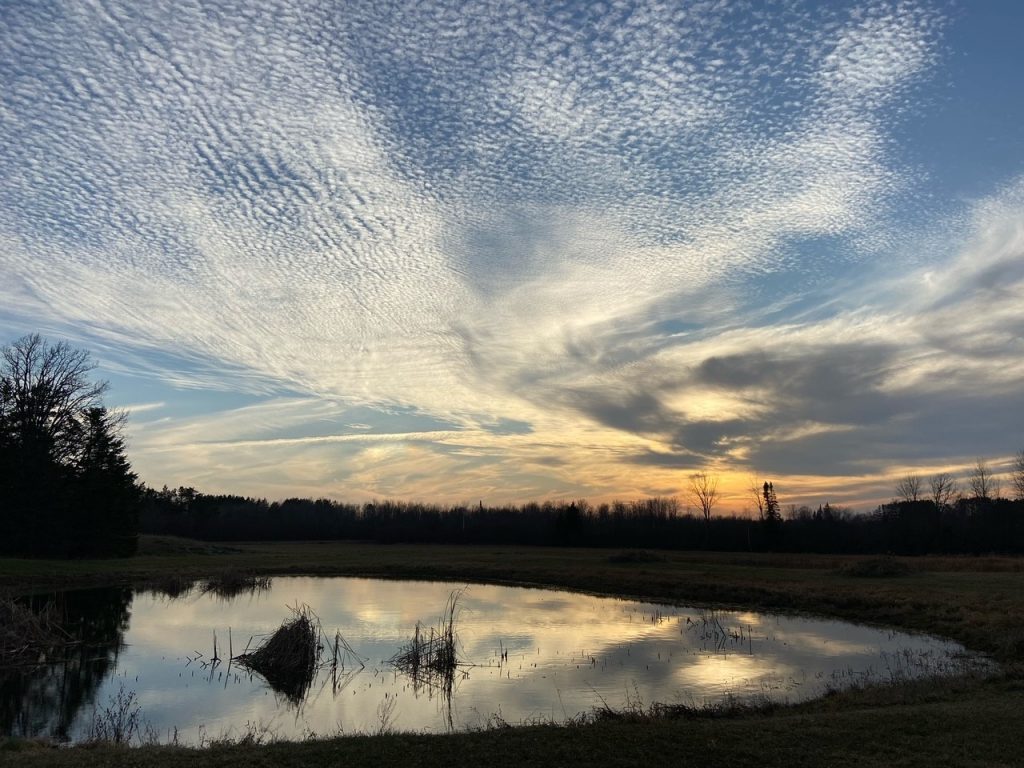 Natalie Dmytrenko: Like many of you, my international travel plans were also cancelled in 2020 (maybe next year, Indonesia!). So instead, I headed up north to Lutsen, MN with my trusty rescue dog, Bickle, to reconnect with nature.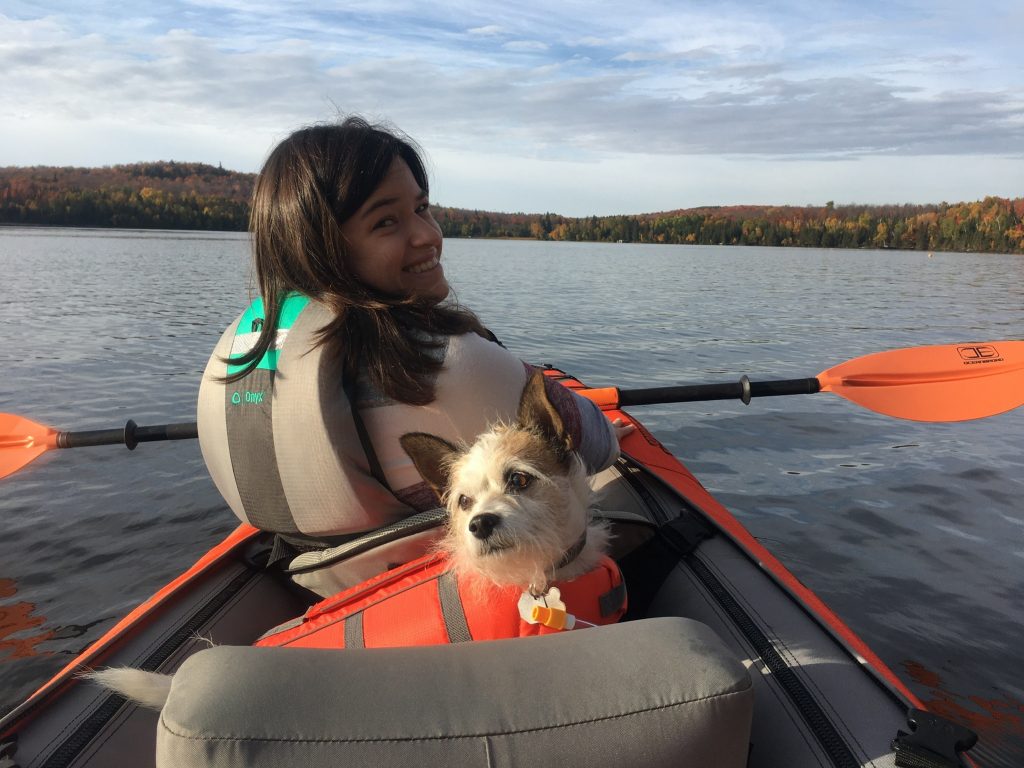 Mel Reger: My year was spent exploring more of Minnesota I have not yet discovered, including the Boundary Waters Canoe Area (BWCA)! This photo was taken on South Temperance Lake in the BWCA in July 2020.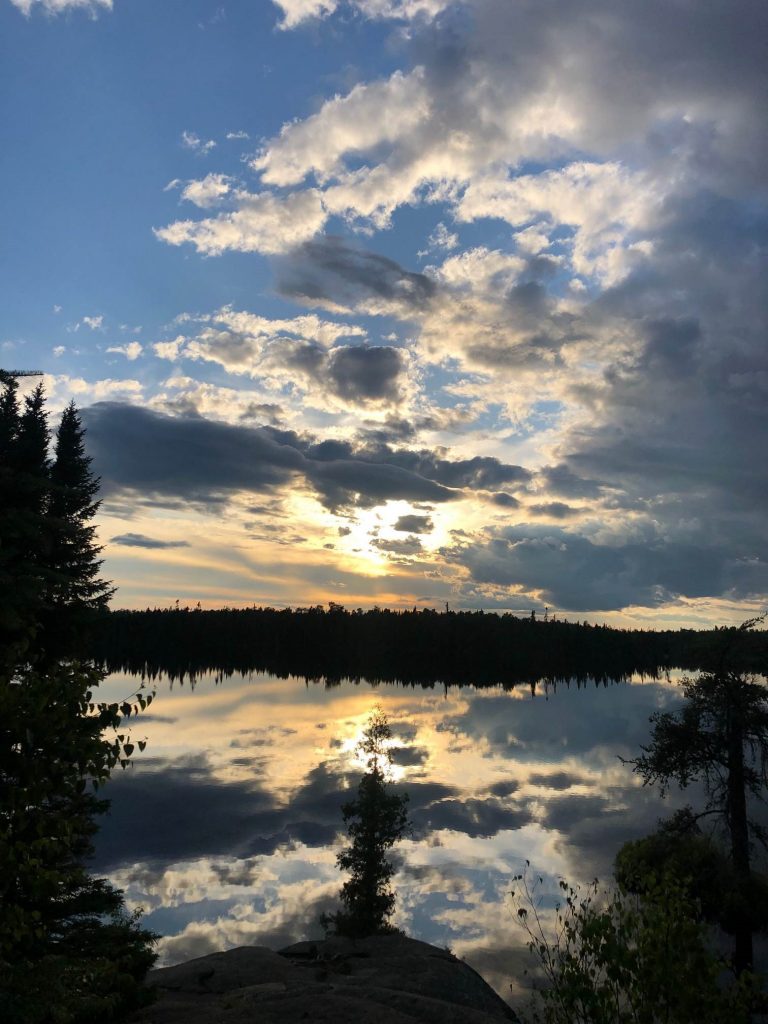 Kayla Parrack: My husband and I did a 4,000-mile road trip out west this summer visiting six National Parks in South Dakota, North Dakota, Wyoming, Idaho, and Montana, including Glacier National Park, pictured here. We called it our "North American Safari" packed with various wildlife and adventures along the way.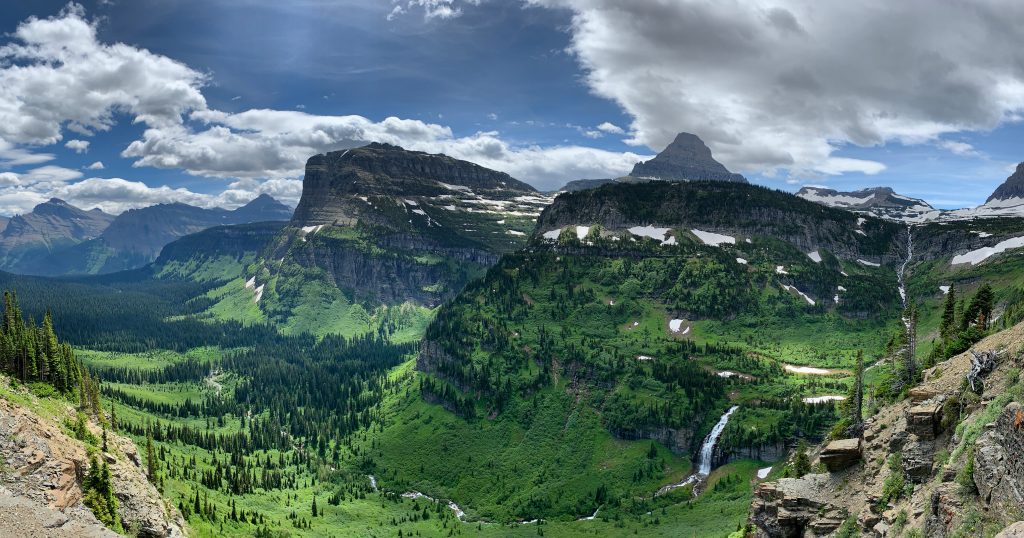 Joleen Soderberg: Social distancing at its finest! My husband and I spent a beautiful October day on the Superior National Golf Course, in Lutsen, MN. Can't beat the fall colors and views of Lake Superior!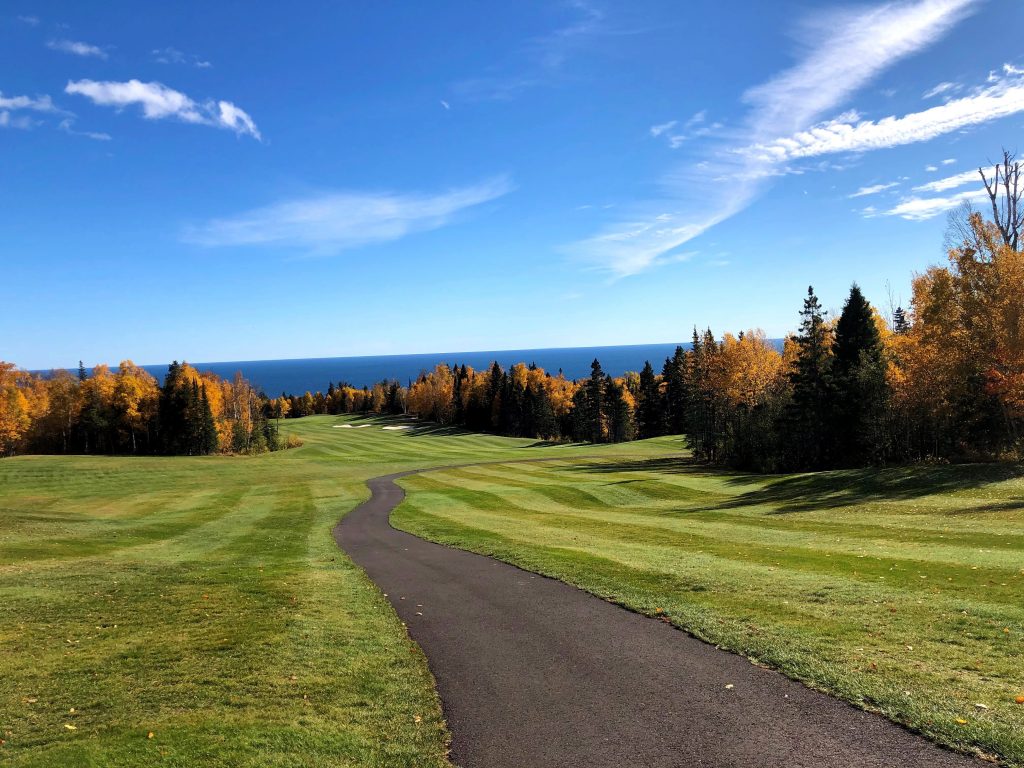 Life's Moments
Throughout the ups and downs of the past year, members of the Travel Beyond team celebrated special events and recognized the beauty in everyday family life.
Callie Robinson: As a birthday gift to myself this September, I rescued a laid-back, floppy-eared puppy! Porter has been a huge joy in my life these past months. He has also been great company while working from home and while my fiancé went hunting this fall.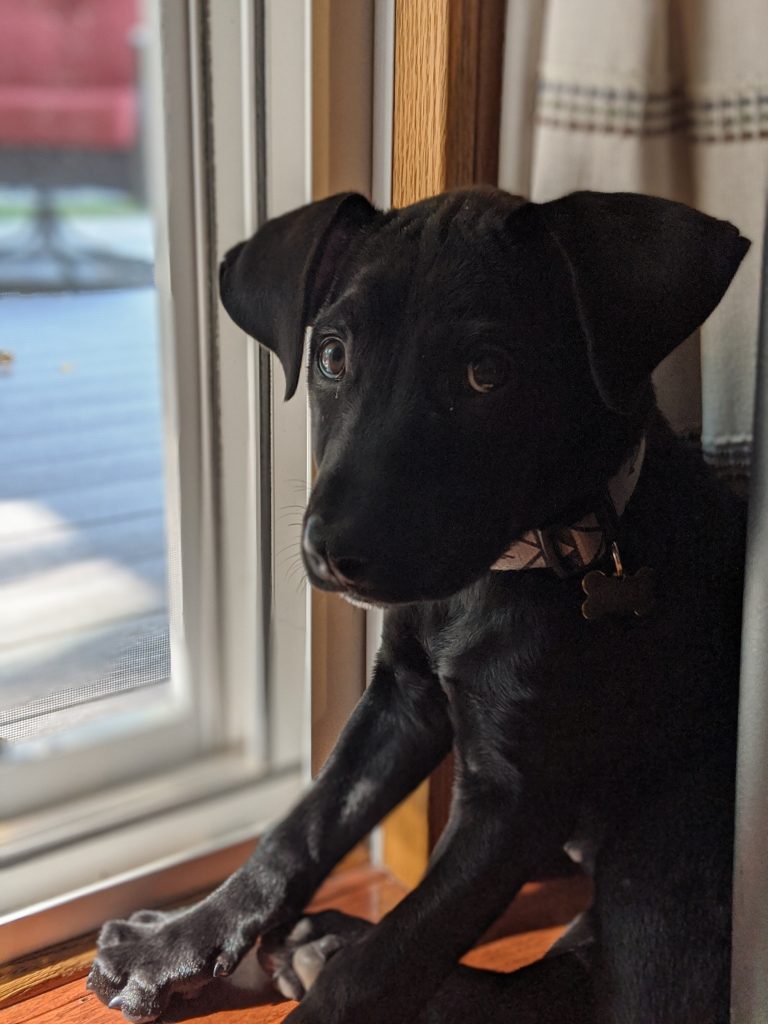 Kay Beal: 2020 was a challenging year for us all, no doubt, but there were many things to be grateful for.  I'm happy for taking time to enjoy little moments with my family, particularly with our girls who hadn't been home with us for a very long time. We also celebrated two very BIG moments – Sydney and John were engaged in September and Kyndall graduated from the University of Miami in May!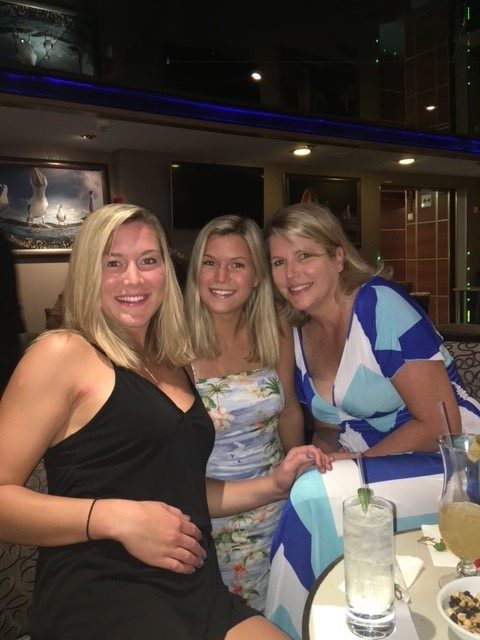 Stephanie Bassi: In the spring, my fiancé and I got engaged! As you can see, our dog was unimpressed!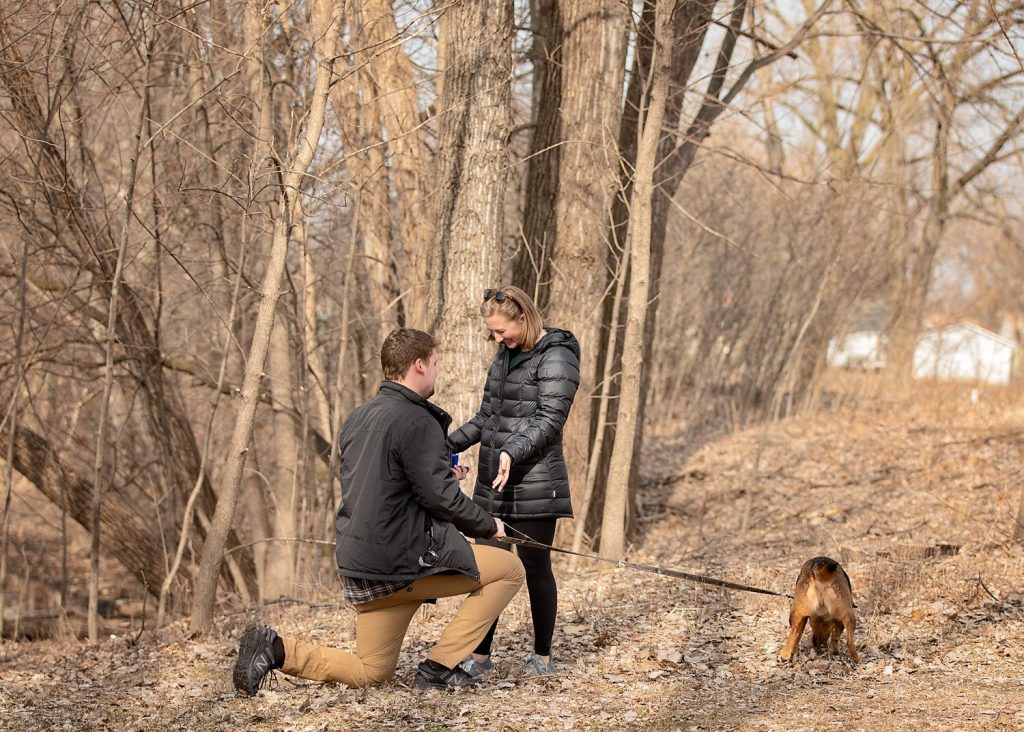 Jayme Madson: Long walks after dinner with our kids became a family ritual over the summer. When we moved to a new home in August, we traded sidewalks for gravel  roads, and our nightly walks morphed into tractor rides as the sun set. As we move from one season into another, I hope to keep in the forefront the simple things that bring so much joy.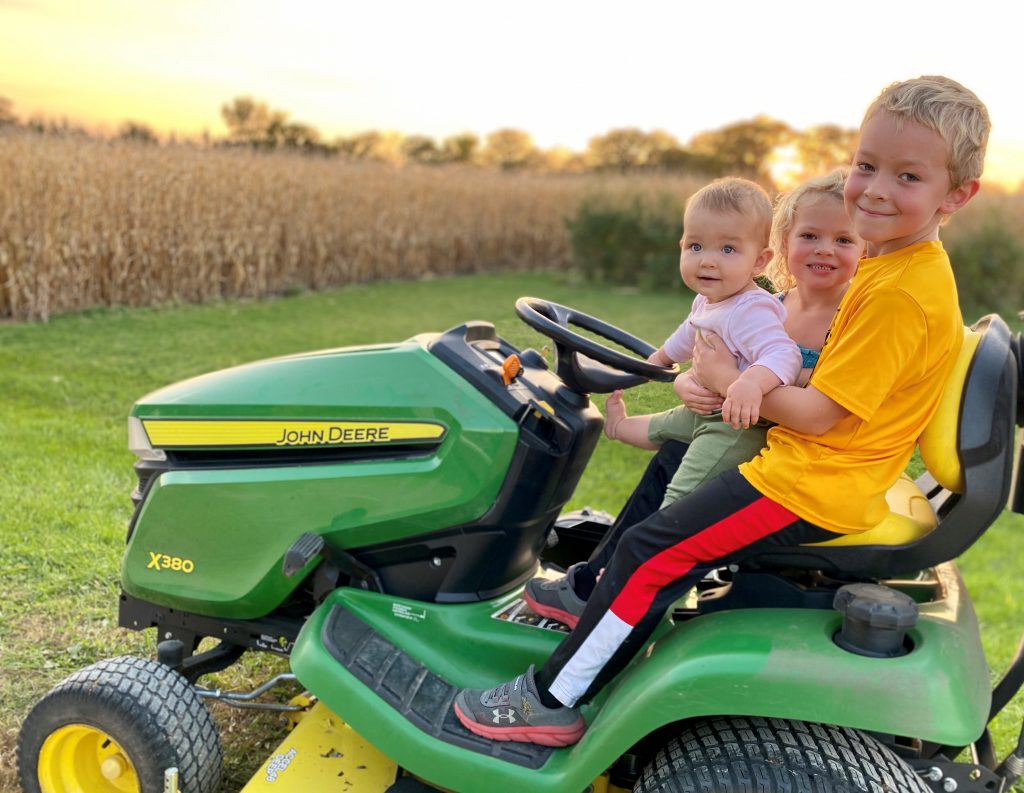 Erin Johnson: This is the sunset view that we have from our cabin every single night.  When everything seemed unsure this past year, the sunset always promised a new day. The cabin is definitely our happy place!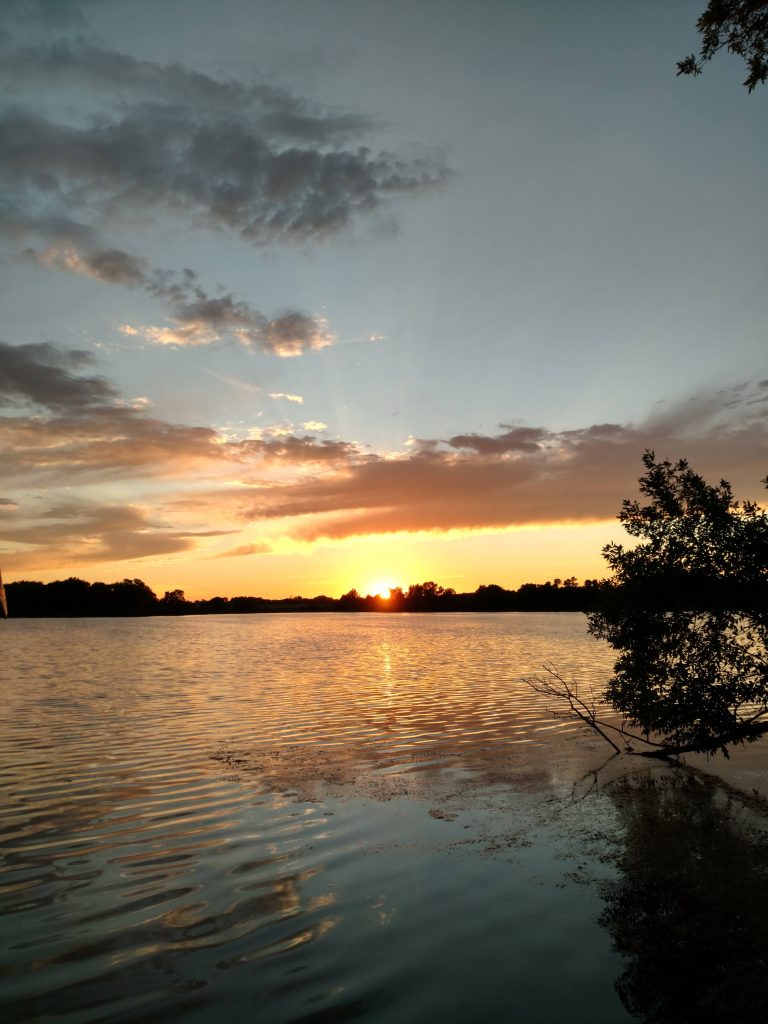 Kota Tabuchi: Since we couldn't go on safari this year, we brought a bit of safari to us! Our "American Sundowner" overlooking the stunning San Franscisco Bay and the Golden Gate Bridge included gin & tonic, beer, wine, finger food and an awesome apron supplied by Singita!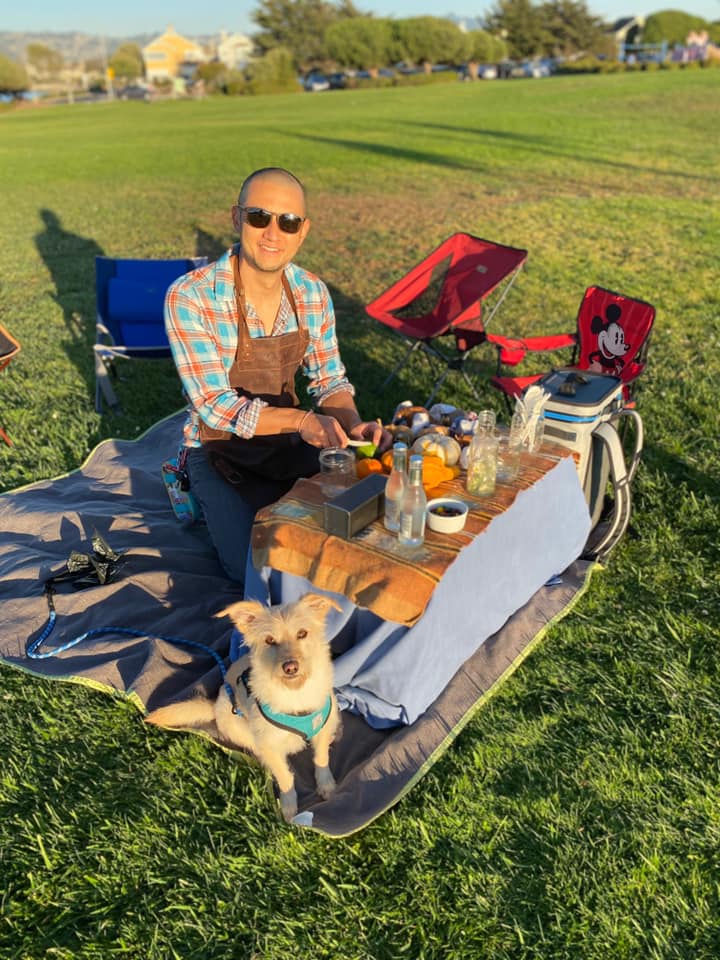 Katie Gomer: After making many changes to our wedding, we decided it would be fun to make a stop at my alma mater, the University of Minnesota, for a quick photoshoot! Go Gophers!