When I think of Africa, there's one country that stands out to me in particular– Kenya. Not only does the country offer diverse landscapes, jaw dropping views, incredible wildlife, and authentic cultural experiences, but the kindness and hospitality of Kenyans are truly second to none. The country quickly becomes a home away from home, in large part to the warm nature of its people.
Because of this, there was no doubt Kenya is where I wanted my family to experience Africa for the first time; and in January, we had the opportunity to do just that. While I had been on safari many times before, this was the first time for my husband, parents, and in-laws, and witnessing a safari through their eyes made this the trip of a lifetime for me. There are no words to describe how special this trip was for all of us.
Once we returned, I sat down with my husband and asked if he would mind providing some insight from a first time safari-goers perspective. His responses from our Q&A session are below and offer advice, as well as what to expect for your first safari! His biggest take away, from one first time safari-goer to another, was "This won't be your one and only trip to Africa. It's impossible not to catch the safari bug!"
What was it like experiencing Africa for the first time alongside your family members?
Experiencing an African safari on a Travel Beyond-built vacation was a different kind of trip than those I've been on with family members previously. Normally, the planning adds some level of stress to each person involved. In Kenya, we had very little, if anything to worry about except living in the moment. So, we could fully appreciate every encounter and each other!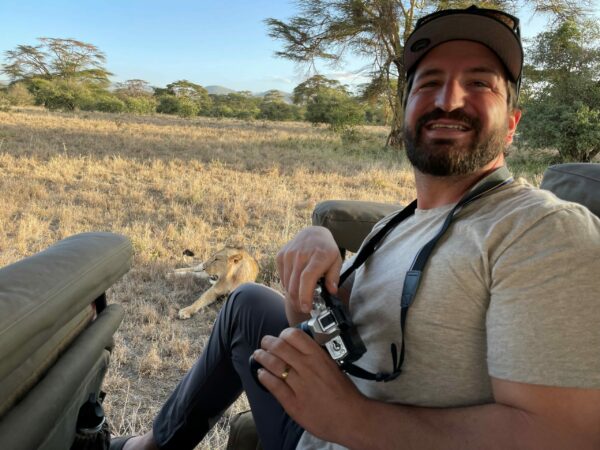 What did you expect?
Before meeting my wife, I had never considered Africa at the top, or even in the middle of my travel destination list. All I knew about visiting wildlife was that I could cage dive with sharks in South Africa and I thought I could see tigers in the jungle. But since marrying Megan, I have heard so many great stories about being on safari. Getting so much information about the African continent and its wildlife before setting foot in Kenya was certainly an added benefit. Megan was also nice enough to inform me that as far as big cats are concerned, there are no tigers in Africa (You have to go to India for that)! Her stories and experiences gave me a small sense of what I could expect, which included lots of game-drives, early mornings, and based on our itinerary, a busy schedule.
What was the experience like?
The experience I ended up getting was far more than I ever expected. I was so focused on seeing the wildlife that I hadn't considered all the additional aspects of a safari- the amenities at the lodges, the beauty of the landscape, and the amazing hospitality just to name a few. All the special insights and moments are in part due to the animals but also thanks to the people you meet along the way! The amazing staff and outstanding guides sure made our trip so much more personal.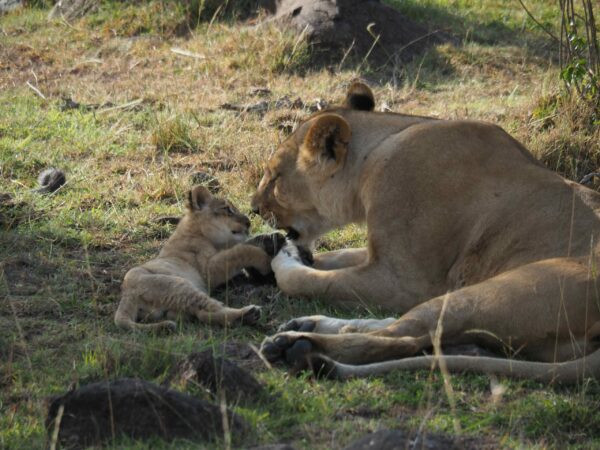 What was your most memorable experience and why?
This has been the hardest question I've tried to answer. If I had to choose just one, the memory I always come back to is a game drive in the Lewa Wildlife Conservancy. It was just me, Megan, our fathers, and Lewa's number one guide Francis in the vehicle. We spent a good while following a cheetah, heading it off as best we could to hopefully catch her hunting down her dinner. It was thrilling to not only watch Francis at work, but also to learn from him along the way. It proved to be one of those intangible moments that started fueling my safari addiction. I loved waiting patiently behind a camera to maybe capture that once in a lifetime shot. The fact that it can happen, at any moment, will ensure I never miss a game drive.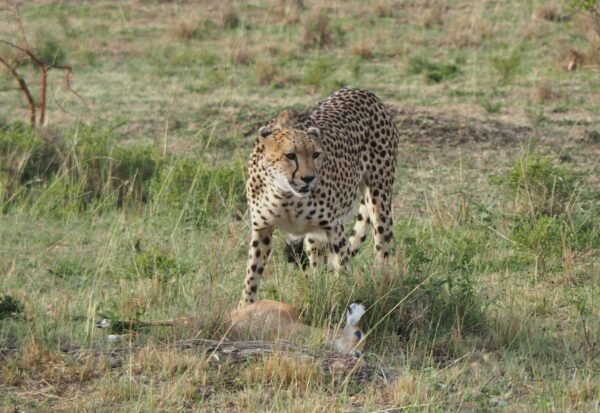 What was most surprising? Best? Hardest?
The most surprising element was the immediate impact the lodge staff had on all of us. The amazing conversations and storytelling between the staff and guests made this trip far more special than any others I've had. The hardest part was….having to leave.
Any recommendations or tips for other first-time safari-goers?
One recommendation is to purchase a good packable coat for those early morning and late-night activities. It can be quite chilly, but saving space on these trips is a must. Another would be to enjoy the moments, those that allow you to think of nothing else but what is occurring right in front of you.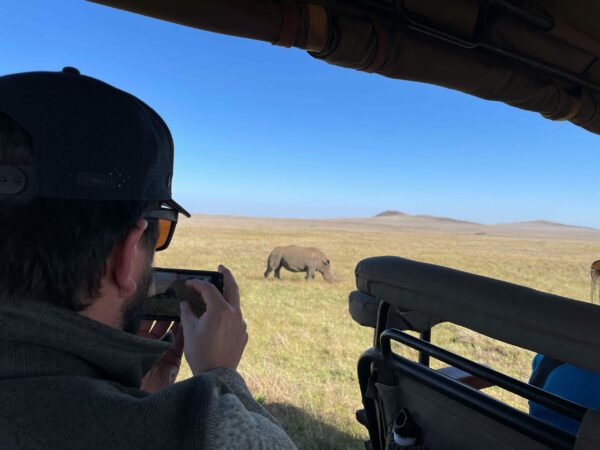 Why would you recommend a safari?
I can't think of another vacation that was harder to leave than this Kenyan safari. The landscapes were breathtaking, the wildlife and ecosystems were awe-inspiring, and the people were wonderful. I believe anyone that appreciates our planet's magnificence will become as fascinated with the beauty of Africa as I have.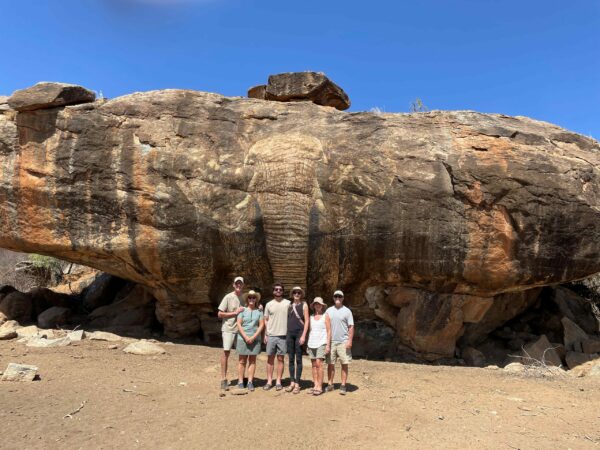 There really is nothing like a safari, let alone your first safari, and your first safari with family. It's something we will always cherish, and nothing will ever compare to the unforgettable memories we have. I am beyond grateful to have had this experience with my loved ones and can't recommend a family safari enough!