A regular New Year's resolution of mine is to visit two new destinations annually, be it domestic or international. So, when it came time for me to decide on 2021's countries, there were a handful of countries that came to mind. However, the one place that consistently found its way to the top was Kenya. I'd always wanted to visit and hadn't been to Africa since 2003. It seemed like a no brainer.
With the help of my coworkers here at Travel Beyond, I began putting together an itinerary. Each month I grew more and more excited about the adventure, and every detail planned made me more and more eager to explore this new part of the world.
Over the course of my two-week Kenyan vacation, I visited five different lodges and conservancies. Through conversations, activities, and other interactions, I absorbed all that I could, learning a lot about the country, the regions, the animals and so much more.
Seasons and Weather
You will find three distinct climates in Kenya. The coast is hot and humid, while the mountains and plateaus in the west and southwest create a more temperate environment. North and eastern Kenya are also hot but dry, with the northern zone being the hottest and most arid.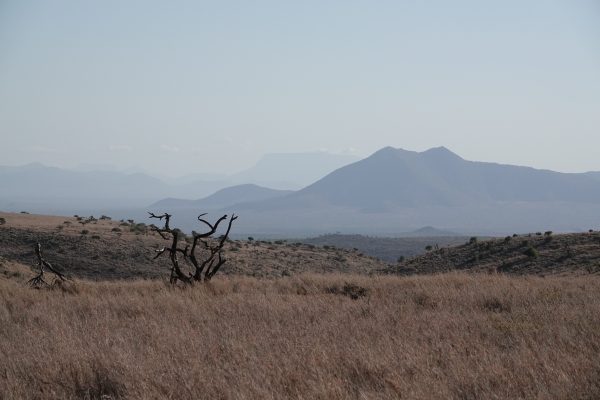 Within each region of Kenya, the temperature doesn't fluctuate too much. However, there are slight variations throughout the year, with February and March often considered the warmest months while July and August are the coolest. The rains come from October – December and then again between April – May, with one season bringing heavier downpours than the other depending on geographic location.
Animal Sightings
Kenya teems with wildlife and no matter when you visit, you are bound to have incredible sightings. However, for those looking to find specific animals, it is important to know where to go.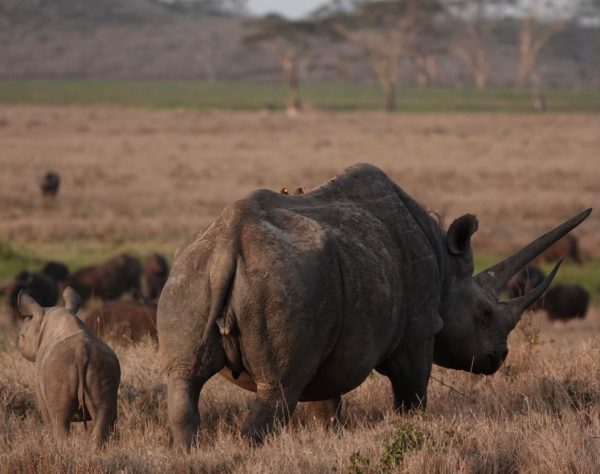 Lewa Wildlife Conservancy is a former rhino sanctuary, and is one of country's top destinations for finding this most elusive member of the Big Five. The conservancy, along with Loisaba, is also home to the Grevy's, an endangered species of zebra known for their entertainingly large, Mickey Mouse like, ears.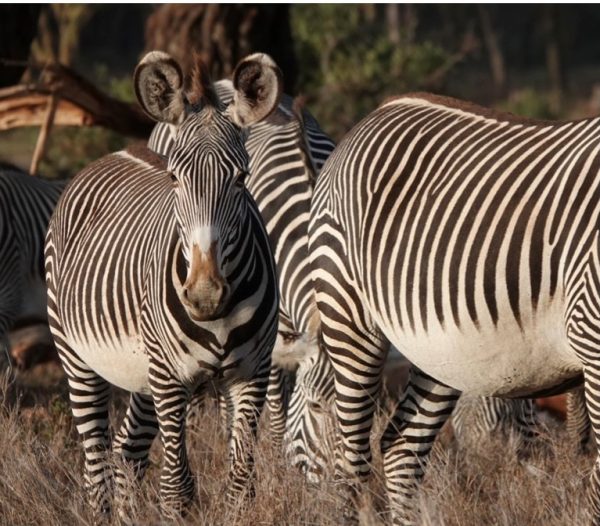 Elephant lovers should head to Amboseli National Park, as it has the largest number of pachyderms in the country. "Echo," one of the world's most researched elephants, having appeared in numerous documentaries and books, called this park home before her passing in 2009. Weather permitting, Amboseli also affords great views of Mount Kilimanjaro.
Those hoping for big cats need look no further than Masai Mara or its surrounding conservancies. Leopard, cheetah, and lion can all be found quite readily, giving visitors their best chance at an African "Cat-Trick" (spotting all three cats in one game drive).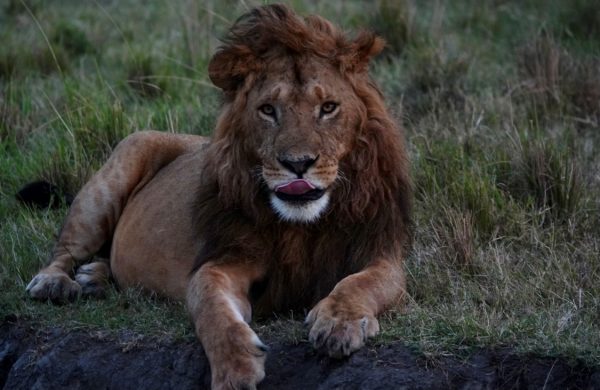 What's more, there's a lesser-known "Northern Kenya 5:" a list of animals that aren't likely found in any other region of the country. This includes the Grevy's zebra, reticulated giraffe, gerenuk antelope, Somali ostrich, and besia oryx. Those interested in these sightings must ensure some time is spent in the northern section of Kenya!
Activities
Game drives are the bread and butter of almost every camp in Kenya. However, there are many other activities available (weather and time permitting), each of which provides interesting insight into and perspective of the country. Additional costs may apply, so if you are interested in these activities, be sure to speak to your Travel Beyond consultant.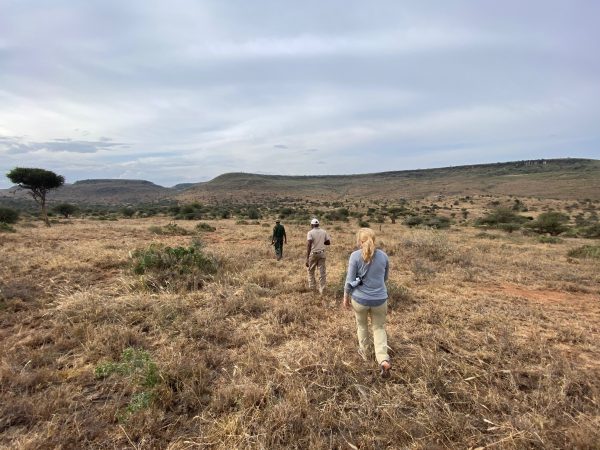 Walking and biking safaris allow you to experience the terrain from an entirely new perspective, while also getting a bit of exercise. You can stop to examine tracks, scat, and other more subtle elements of the Kenyan landscape. On horseback or camel, you can have an up-close and personal encounter with wildlife, including giraffe, zebra, and other plains animals. Because they can't distinguish the human from the horse/camel, they see no threat and thus allow visitors to get within feet!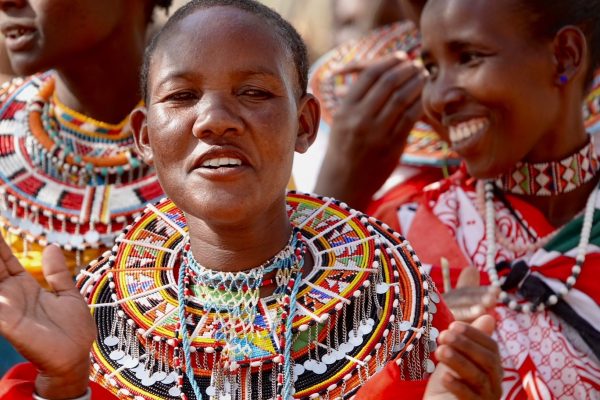 Cultural visits are a great opportunity to learn about the local Masai people. During a morning or afternoon, you meet a few of the villagers, watch some of their traditional practices and can purchase beadwork that is made by local women. During COVID, this activity is limited, in an effort to keep travelers and locals healthy; so be sure to speak to your Travel Consultant to understand what's possible during your trip.
Last but not least, visitors can partake in a hot air balloon ride, most often over the Masai Mara. Waking up in the early morning, you are in flight for the sunrise and spend roughly an hour traveling above the reserve. During the excursion, you spot wildlife (your pilot will often change the balloon's elevation to bring you closer) and come to truly appreciate the expansiveness of the Mara. This is, without a doubt, one of the most unforgettable experiences in Kenya.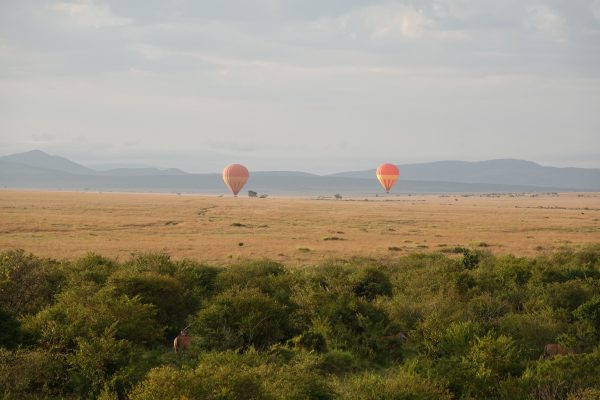 Additional activities such as school visits and fishing are also available at certain camps, if of interest. Feel free to ask your consultant for more information!
Conservation
Protection of the landscape and wildlife has been a top priority within Kenya for decades. The government banned trophy hunting back in 1977 in an attempt to protect certain animal populations. The country boasts over 40 national parks and reserves, which cumulatively preserve nearly 10% of Kenya's countryside. Add to that the roughly 10% protected by conservancies, which are lands leased from the Masai by private organizations in order to expand animal corridors and reduce human-wildlife conflict. Not only does this foster excellent safari conditions but spending a night within these conservancies directly supports the numerous conservation efforts in place, including anti-poaching units, population monitoring and migration studies.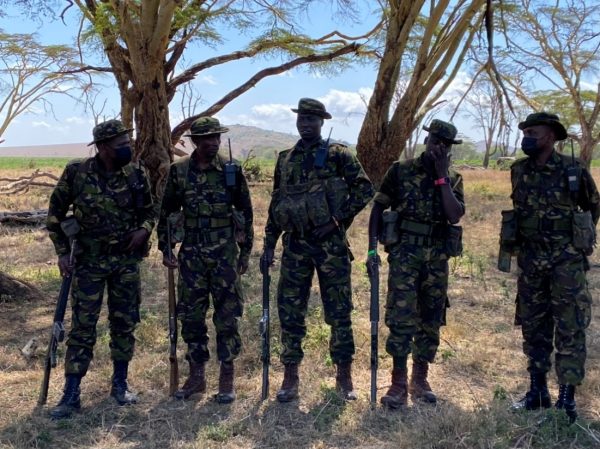 The national government also banned single-use plastic in 2017. It is therefore advisable to avoid traveling with retail/grocery bags, or any other large single-use plastic item. The rule is particularly enforced within the protected areas, like the Masai Mara. Because of this, most camps offer a reusable water bottle and/or glass pitchers to make refilling your own bottle easy.
New Sleep Out
Often, while in Kenya, you have the opportunity to spend the night outdoors. This can involve a roll away bed which is brought out onto a deck, sleeping in a netted tent out in the open plains, or even spending the evening on the roof of your room.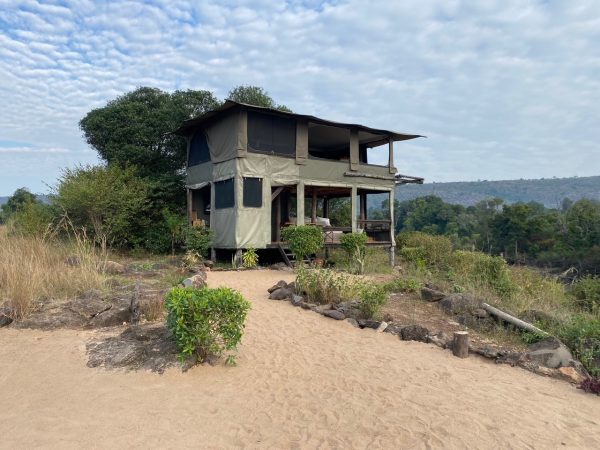 One of the newest sleepout options is Chemi Chemi, available to be booked while staying at either Ngare Serian or Serian the Original. This is a two-story canvas structure located on the bank of the Mara River. The ground floor has a small bar, dining table, daybed, and outdoor bucket shower, while the top level has the bedroom and bathroom. The house's walls can be rolled up or down, its screens opened or closed, depending on the extent to which visitors wish to be immersed in their surroundings. Either way, the night is filled with natural Africa lullabies and the day begins with a spectacular view of the sunrise.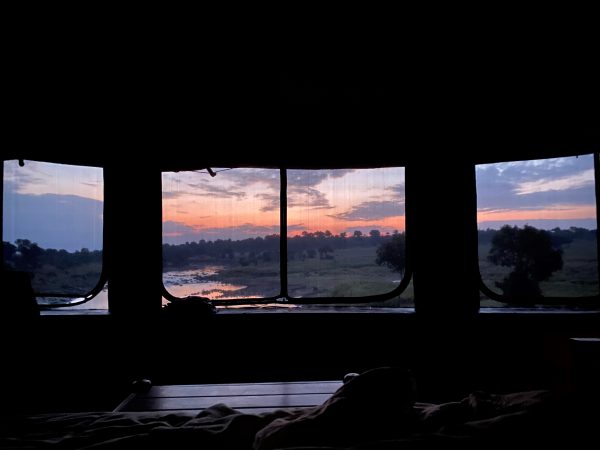 Money and Electricity
For the majority of expenses, including tipping and shopping during cultural visits, travelers can use US Dollars. The bills not only need to be 2008 or newer, but also in excellent shape (crisp, without any tears or too many wrinkles). A few of mine were actually declined by vendors due to their condition, but thankfully we had extra bills on hand. Since all dollars must be withdrawn before departing the US, it is advised that the excess cash be secured within your room's safe (available at each camp).  And while most visitors never use Kenyan Shillings, ATMs are available throughout Nairobi and Mombasa, should the need arise. Many establishments in the cities also accept credit cards.
When it comes to electricity, Kenya uses Type G sockets (three rectangular prongs in a triangular pattern). Some properties have USB charging docs available, but for those electronics that require an outlet, it is best to bring an adaptor. The standard voltage is 240v and the frequency is 50 Hz, so I found a converter was not necessary.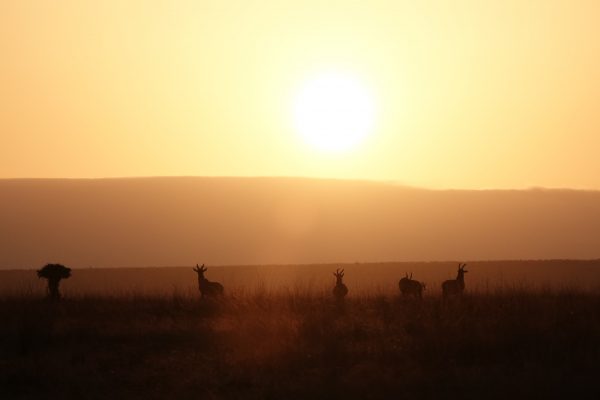 Basic Swahili Words
| | |
| --- | --- |
| Hello = Jambo | Zebra = Pundamilia |
| Goodbye = Kwaheri | Elephant = Tembo |
| Please = Tafadhali | Buffalo = Nyati |
| Thank you (very much) = Asante (sana) | Rhino = Faru |
| You're welcome (very much) = Karibu (sana) | Leopard = Chewy |
| Friend = Rafiki | Lion = Simba |