Photographs are one of the best souvenirs we collect when traveling. We often spend our trips attempting to capture all of the memorable moments—unique experiences, delicious meals, wonderful guides, and travel companions. As such, we end up with hundreds, if not thousands of images stored on our cameras, phones, laptops, or hard drives upon our return.
The question becomes what to do with them all. Of course, we can, and will, periodically scroll through them. We might pull a handful aside to show friends and family or to make a photo album. But there are countless other ways in which we can use our travel photos after an adventure, each of which allows us to not only look back fondly over the experience but to also share a bit of the magic with others.
Display
You can choose to display your photos in a handful of different ways. For those who like a more hands-on activity, you can create a scrapbook filled with your pictures and any other keepsakes collected, be it airline tickets, welcome notes, or entrance stubs. You could also design a coffee table book using one of the many online sites like Shutterfly. If you have a few favorites, you might consider hanging them in your home, either as traditional photographs or after printing them onto canvas. Dianna Upton, Travel Beyond's Product Manager for Southeast Asia, loves MIX TILES, whose frames stick to walls using a special adhesive instead of nails. They are perfect for those living in apartments or people who change up their photos frequently!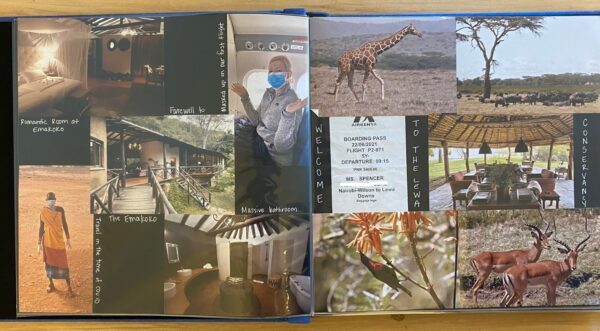 Play
To have a little bit more fun with your photographs, you can actually print them onto the backs of playing cards to create your own unique deck. This can spark interesting conversation at your next game night and give you the perfect opportunity to swap travel stories. You might also transform a handful into a personalized coloring book. What could be better than recreating your favorite images with crayons or colored pencils on a rainy day?
Gift
If you traveled with someone on your most recent adventure, consider turning your photographs into a gift or two for an upcoming birthday or holiday.  You can create a customized calendar online or design fun bookmarks and ornaments, all of which are perfect ways for you remind yourself and your travel companions of all the joy that was had.
Mail
In the age of the internet, snail mail might seem outdated. And yet, who doesn't love getting something in the mail? Instead of generic birthday or thank you cards, you can use your travel photos to create your own postcards and stationery. It's also the perfect solution if you forgot to snag a few postcards while traveling. With these readily available, you might find yourself writing more letters than usual!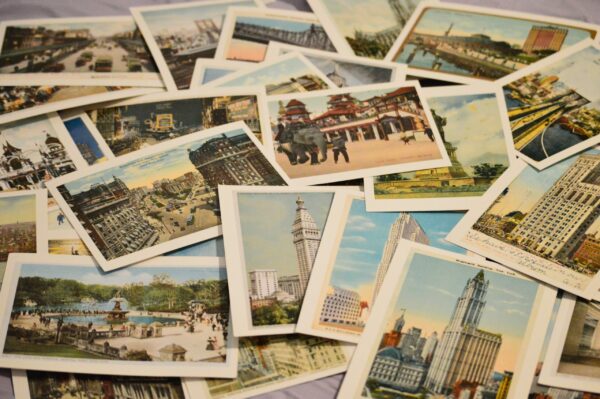 Eat
Yes, you read that correctly. If you are feeling exceptionally creative, and hungry, there are ways to actually EAT your images. A handful of companies, such as Zazzle, transfer photographs onto sugar cookies or dipped Oreos! You can also add a stick, transforming the sweet treat into a pop. Inkedibles even offers the chance to create an entire sheet cake.
Organize
For all of the images that are not printed, gifted, or consumed, you can organize them for use at a later time. There are sites such as Shutterfly or Flickr that allow you to upload, sort, and save entire catalogs, freeing up a lot of space on your computer. You can also utilize apps like Photos to store images and create separate albums. For those who return with thousands of images, an external hard drive or online storage platform such as DropBox is highly recommended. These won't help sort your photos but will keep them safe and use less of your computer's data.
No matter which option you choose, it's clear that the fun doesn't stop when the trip ends. There are endless ways to use your photos to recreate your adventures for days, months, and years to come!