The Experts at Travel Beyond
"You go to Africa for the wildlife, but you return because of the people."
This common safari industry saying may be well-worn, but it has more than a few believers at Travel Beyond, including our managing director of Africa, Kota Tabuchi.
"Wildlife can be seen in many parts of Africa," explains Kota, "but if you want to experience a life-changing journey, include cultural experiences in your trip."
Kota is particularly fond of Kenya, a country with abundant wildlife, rich cultural traditions and distinct tribes. The community-based conservation model present in many camps in Kenya places safari camps on community-owned land, thereby protecting it from development and providing the community with financial resources to improve the quality of life of their people. This conservation model is supported by the communities, the tourism industry, local government and the private sector. Because of the relationship, many camps offer guests the opportunity to visit the local villages, giving guests a taste of local life and adding another facet to a wildlife safari.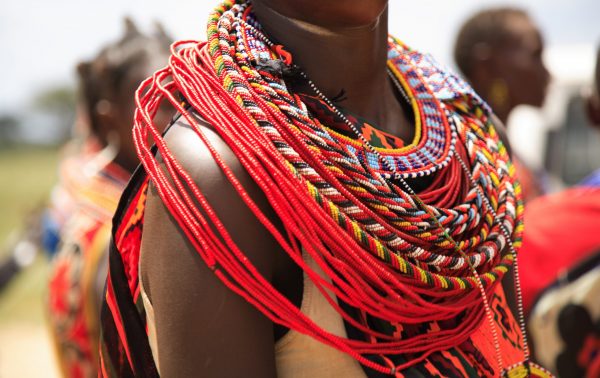 Kenya's Singing Wells
One of Kenya's most genuine cultural experiences is the Singing Wells, a series of family-dug wells created by members of the Samburu tribe in order to provide water for their livestock. Each family sings a different song while drawing water, and each collection of cattle, camels and goats responds to the familiar song, quenching their thirst at the wells of their owners. The Samburu do not allow photography or videography at the wells, but witnesses will replay the experience in the mind's eye for years to come.
"I had never witnessed such a raw authentic experience, and I was so honored to have the chance," remembers product manager Katie Gomer.
Elsewhere in Africa
Cultural experiences on safari aren't limited to Kenya, which is home to both the Maasai and Samburu people. Botswana and Namibia offer fascinating authentic experiences with the San and Himba tribes, respectively, and the locations pair well with safaris in either destination. For safari-goers with a stint on the Zambian side of Victoria Falls, visiting a local school and village is especially popular with families. For other cultural encounters in cities such as Cape Town, Nairobi, Johannesburg and beyond, ask your Travel Beyond consultant for recommendations on ethical and sustainable community programs.
Himba (Namibia)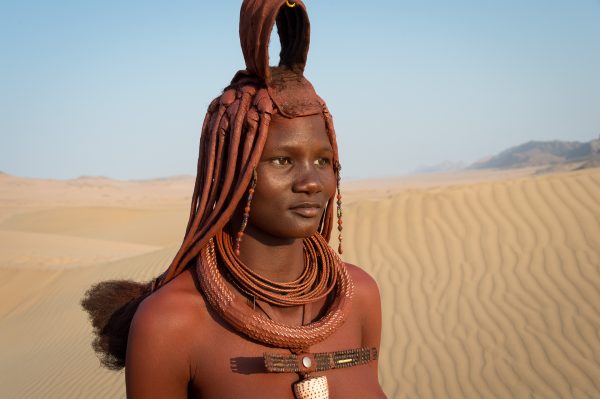 In incredibly remote northwest Namibia, the Himba people live as one of the last semi-nomadic tribes in the world. Although best known for adorning themselves with ochre-colored pigments, it is the hospitality, social structure and community focus of the Himba people that leave a mark upon visitors.
San (Botswana)
The San people, also known as Bushmen, are an indigenous hunter-gatherer group in Southern Africa. Today, the San are most concentrated in central Botswana, where travelers can learn more about their culture in the Kalahari.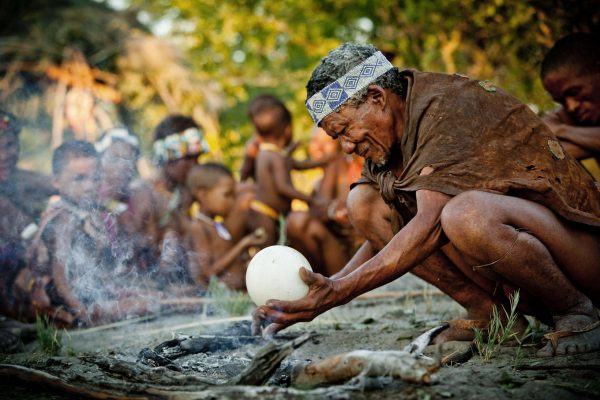 Samburu (Kenya)
The Samburu people are semi-nomadic pastoralists in northcentral Kenya, whose colorful attire, elder social structure and livestock-focused lifestyle provide travelers a view into a world different than their own.
Whether you choose to build a trip around a cultural experience or simply pepper them throughout, your Travel Beyond consultant is here to help ensure you have the most memorable journey.