On my most recent familiarization trip to South Africa in December 2019, I was lucky enough to, once again, enjoy the iconic Peninsula Tour.  This time the excursion included a few special changes along the way, one of which was that we spent the day with our private guide and Cape Town based colleague David Patrick. After getting to know him at our company retreat last fall, it was such a pleasure to see his talent in action and experience his knowledge just as our clients would on their trips.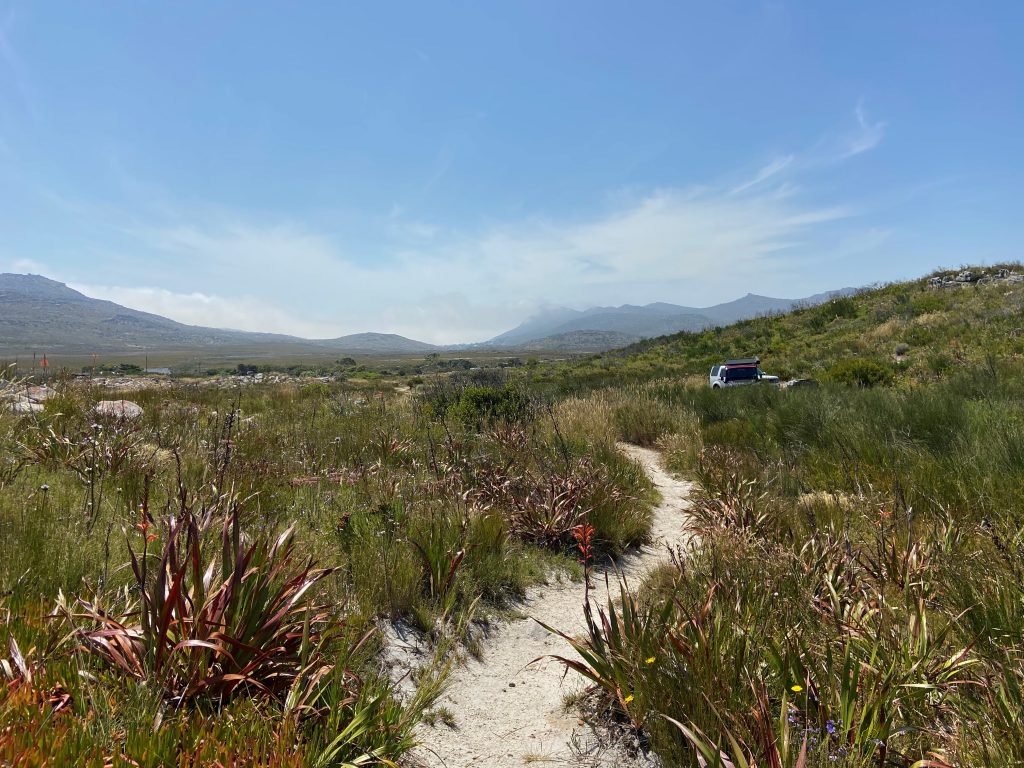 Our first stop was a drive along Chapman's Peak to the Cape of Good Hope Nature Reserve. Here we had a short hike up Cape Point to enjoy the beautiful views and take pictures from the light house. Next, was a visit to Boulders Beach to see the African Penguins frolicking in the sand. Last but not least, we enjoyed a specially prepared lunch at the personal mountain cottage of Travel Designer Owner – Ozzy Yerlikaya.  It was wonderful to meet the entire Travel Designer team with whom we work so closely on designing the unique and customized Cape Town experiences offered to clients.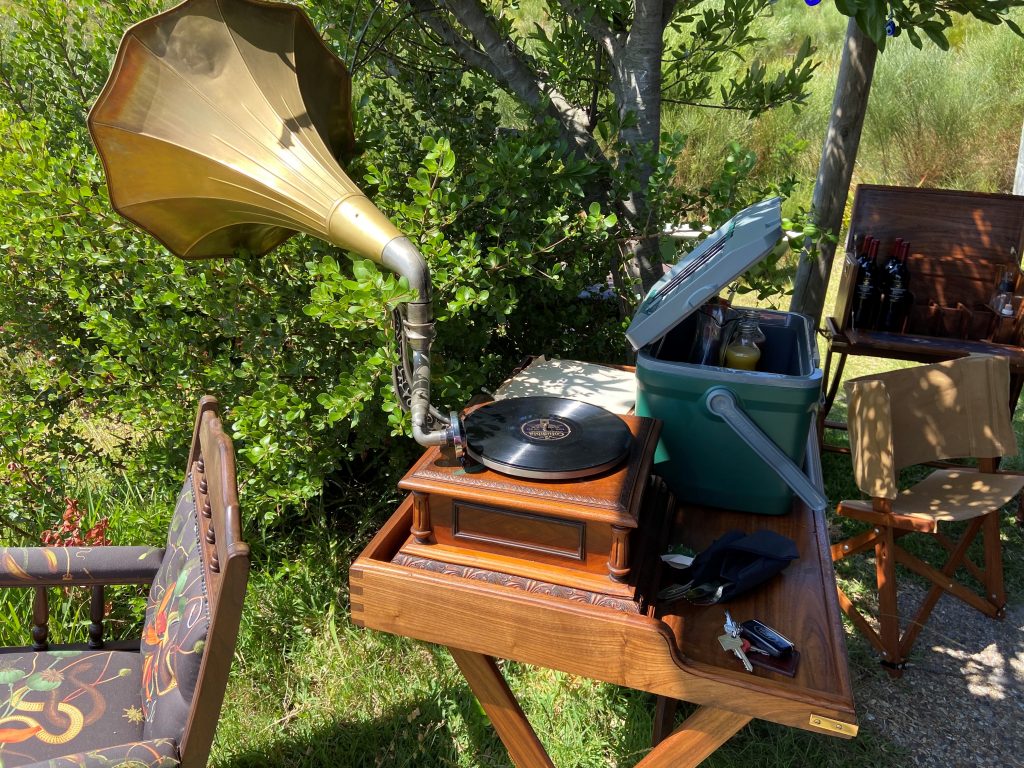 Arriving at the farm, we transferred into Land Rovers and drove up a short dusty road to a little mountain cottage. As we jumped out of the vehicles, we could hear old school 1930s music and as we neared the cottage, caught a glimpse of an actual graphophone playing the record.  At the cottage door, the team beckoned us to sit down at a beautifully decorated farm table at which we were served family style. Master Chef South Africa – Jade De Waal – and her staff prepared fresh salads (including herbs that were grown onsite), cheeses, charcuterie, salmon, crackers, breads, fresh fruits and condiments. As we enjoyed the most exceptional gourmet lunch I've have ever seen (or tasted!), we were also offered a gin and tonic from the outdoor bar. The meal culminated with a coffee tasting with Ozzy (he is quite the coffee connoisseur) and a bit of time to relax inside and outside of the cottage.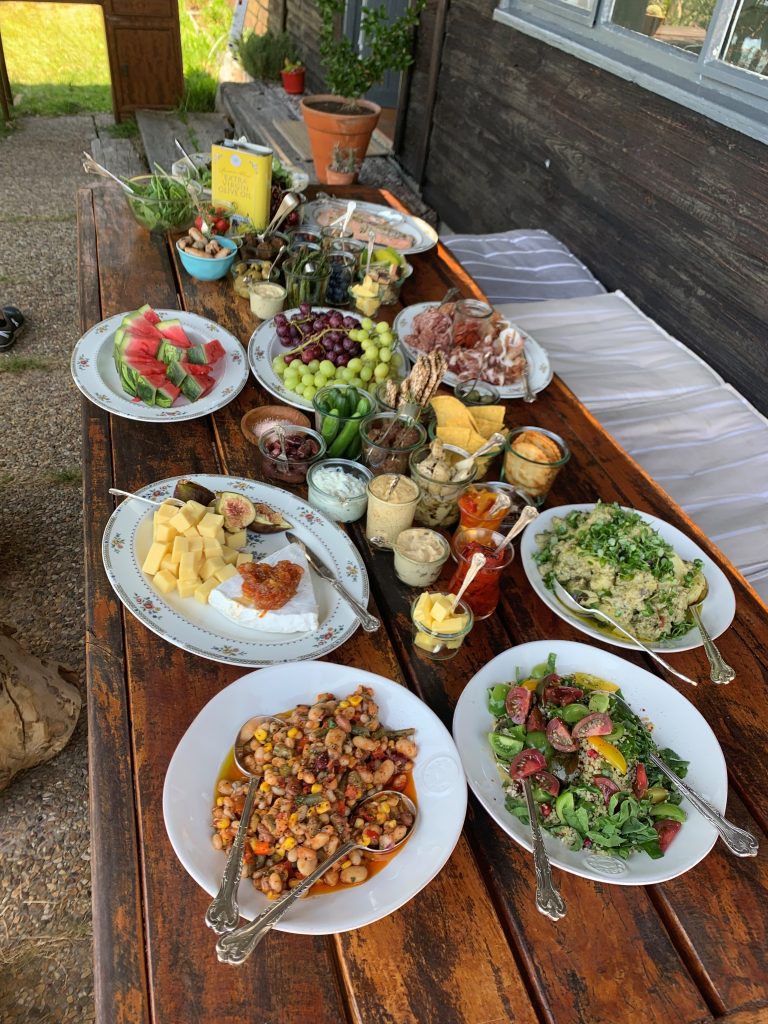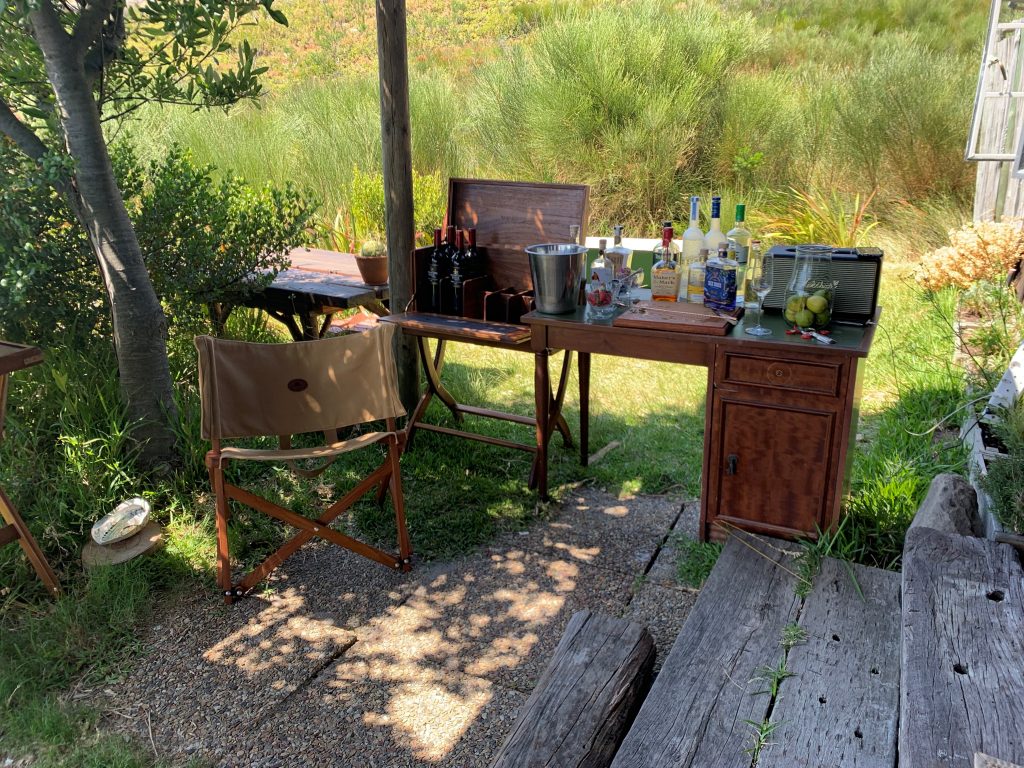 At the end of our time, I found it very difficult to leave. They had created such a lovely and relaxed atmosphere, one that made me nostalgic for my own cabin. I felt as if I had just spent the afternoon with old friends, even though we had just met a few hours earlier. If you are looking for a unique experience, something off the beaten path with Capetonian locals, and an excursion that will make you feel like a local yourself, then this is the stop to add to your tour. A big thanks again to Ozzy and the Travel Designer team for such a great time at the farm!