The wildebeest of East Africa give life to the phrase, "The grass is always greener on the other side," continually migrating through northern Tanzania's Serengeti National Park and southern Kenya's Masai Mara National Reserve in search of green grass on which to feed. The annual Great Migration of more than 1.5 million wildebeest and 200,000 zebra over a 1,200-mile route is one of the most impressive wildlife spectacles on Earth. As such, travelers who've seen even a single National Geographic photograph of the event routinely have the famous Great Migration on their bucket list.
"The Great Migration is a spectacle unlike anything else," asserts consultant Katie Blackstone. "It's very powerful to be immersed in the incredible natural movement of wildebeest and zebra as they roam for survival."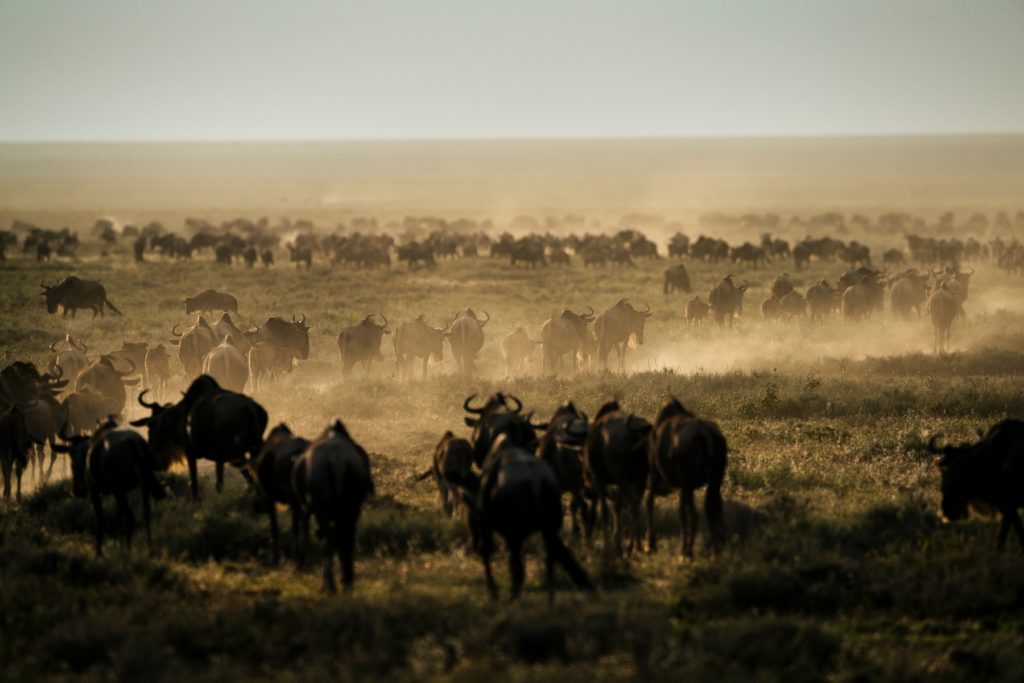 TIMING OF THE GREAT MIGRATION
Matching timing and location is of utmost importance when planning a safari to see the migration. We created the below map to spotlight how the animals tend to move annually, but depending on rain, grass availability and other unknown factors, the exact timing of the Great Migration varies year to year. For example, in a year of drought, wildlife has been known to leave breeding grounds earlier than anticipated in search of greener pastures.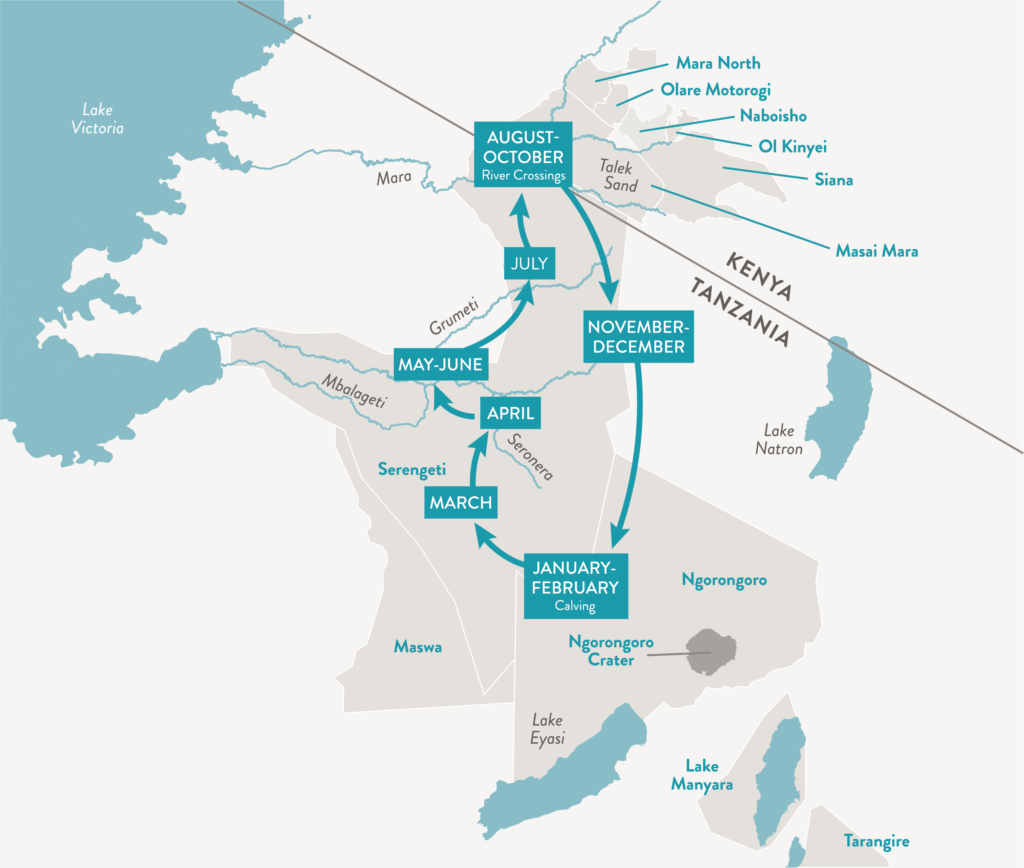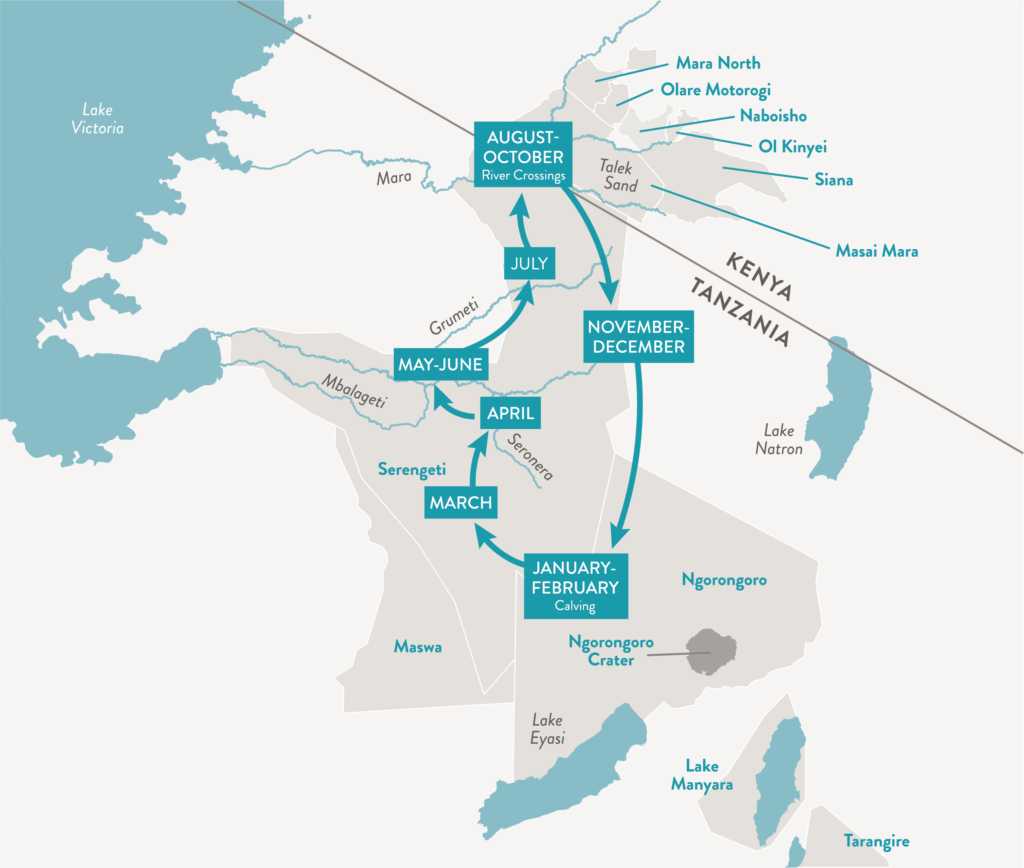 Travelers often ask if they'll be able to witness the famous river crossings, where the animals congregate atop a riverbank, waiting until a herd member builds up the courage to cross the crocodile-infested water. When the first few wildebeest start, the entire herd follows suit, splashing into the water in a stampede of survival. While seeing a river crossing only occurs for the luckiest travelers, we're confident that regardless of when or where you see the migration, the sighting of thousands of wildebeest on an open plain will stick in your memory.
VIEWING THE MIGRATION
Because the timing of the migration varies annually, one of the best ways to ensure you'll view the multitude is by staying at a mobile safari camp that changes locations depending on the movement of the animals. Serengeti Safari Camp, operated by our partner Nomad Tanzania, is a six-tented camp that moves every few months to provide the best migration location for safari-goers. The traditional Meru style tents open to the front and feature a separate changing area, eco-flush toilets and hot showers.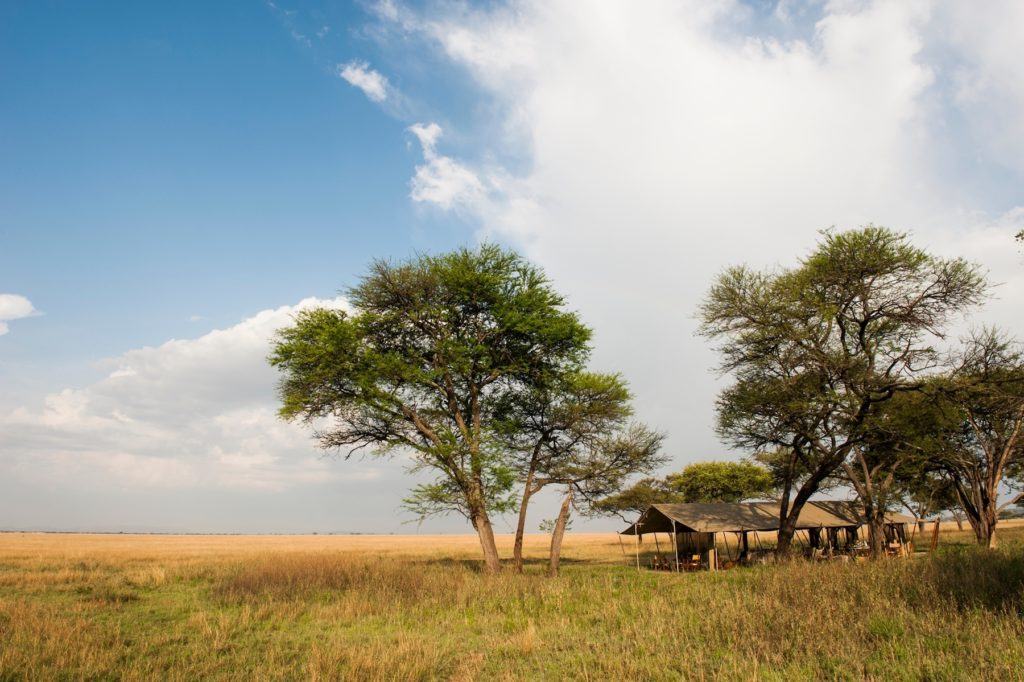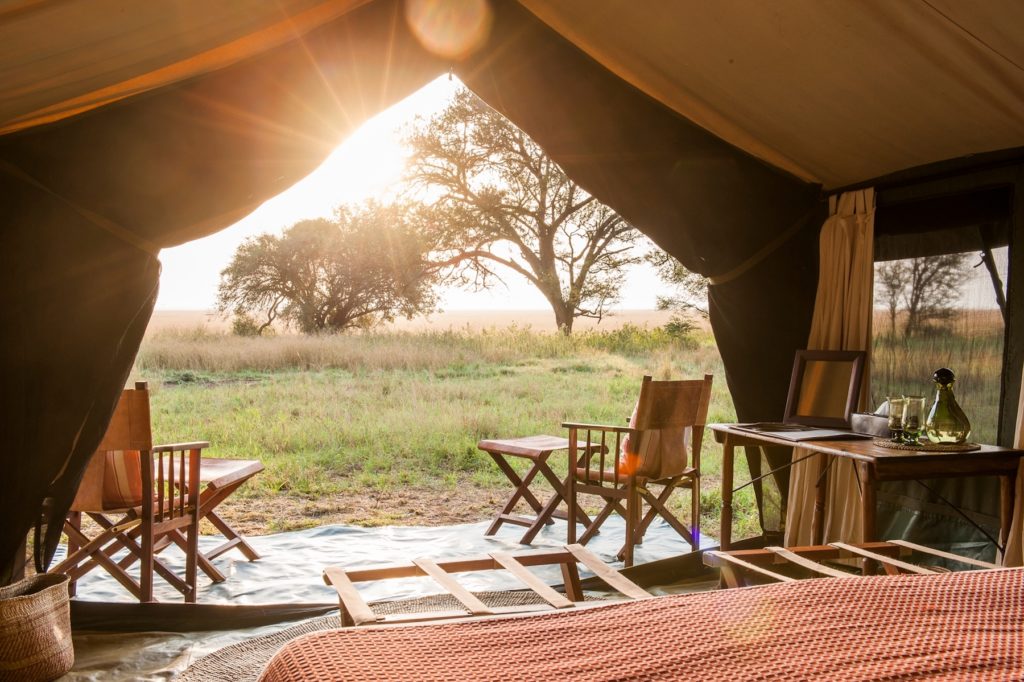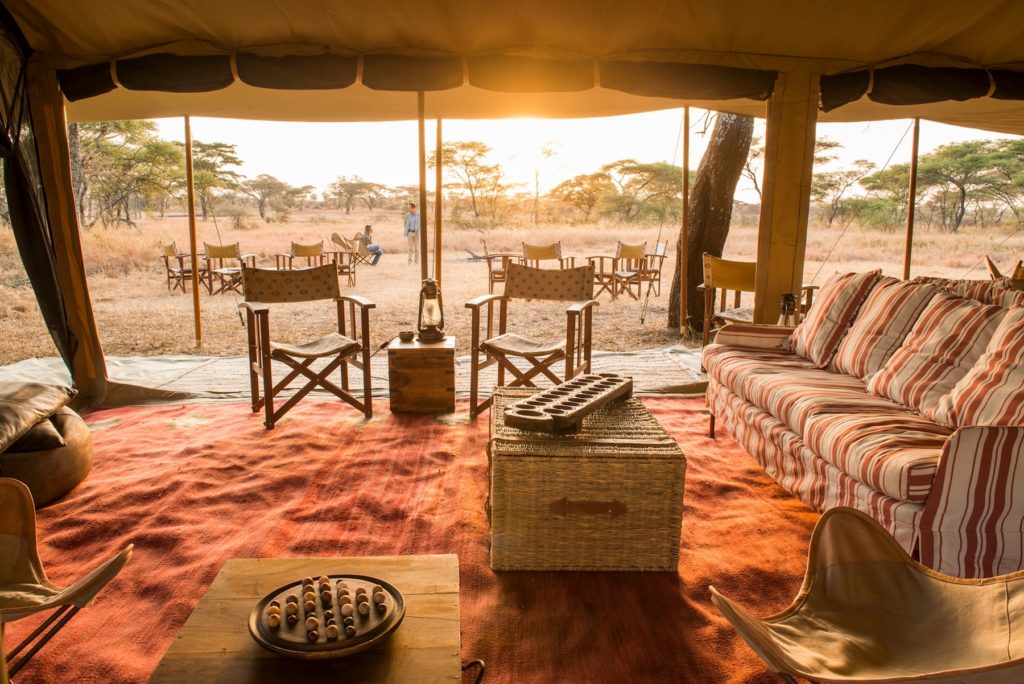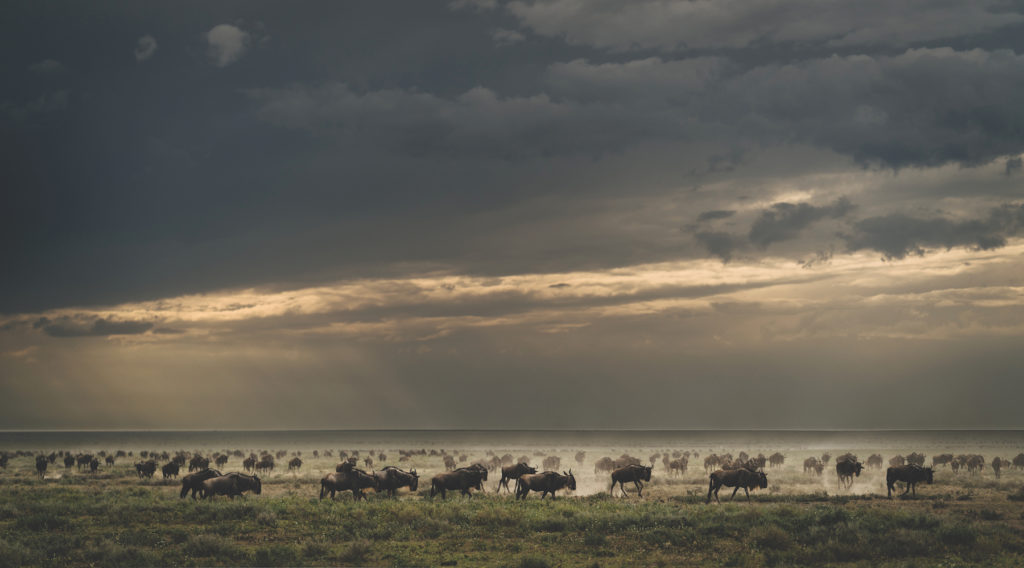 For discerning travelers who prefer more permanent structures, we recommend Lamai Serengeti, comprising two lodges, twelve rooms with en-suite bathrooms and amenities like a swimming pool, 24-hour power and full running water. For a more private feel, we recommend the exclusive-use Mkombe's House, which sleeps up to four adults and six kids and includes an in-house chef and private safari vehicles.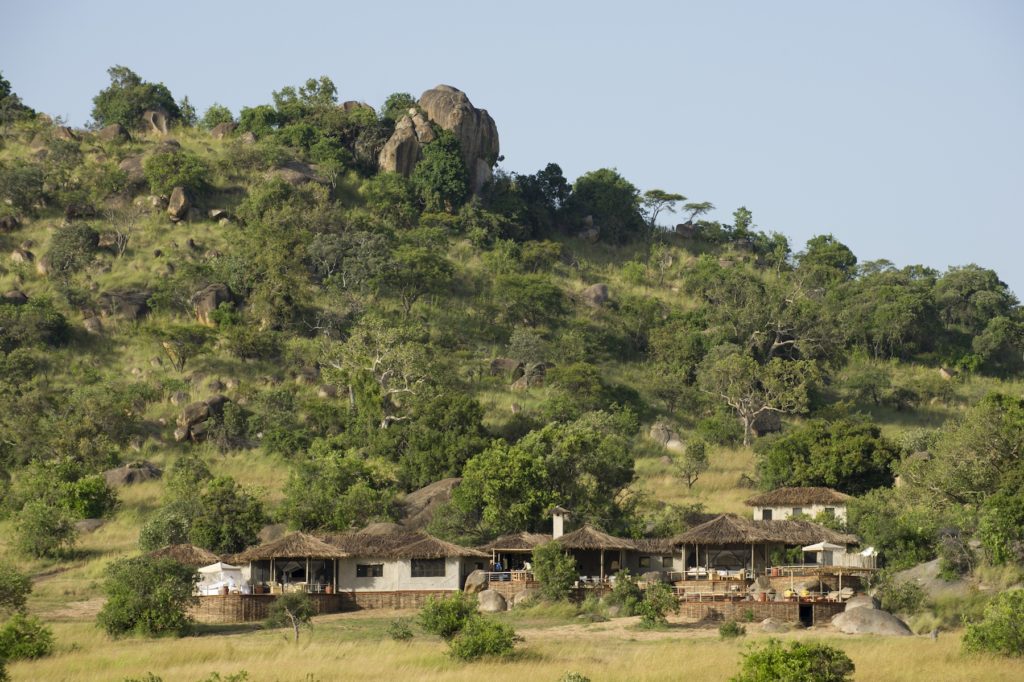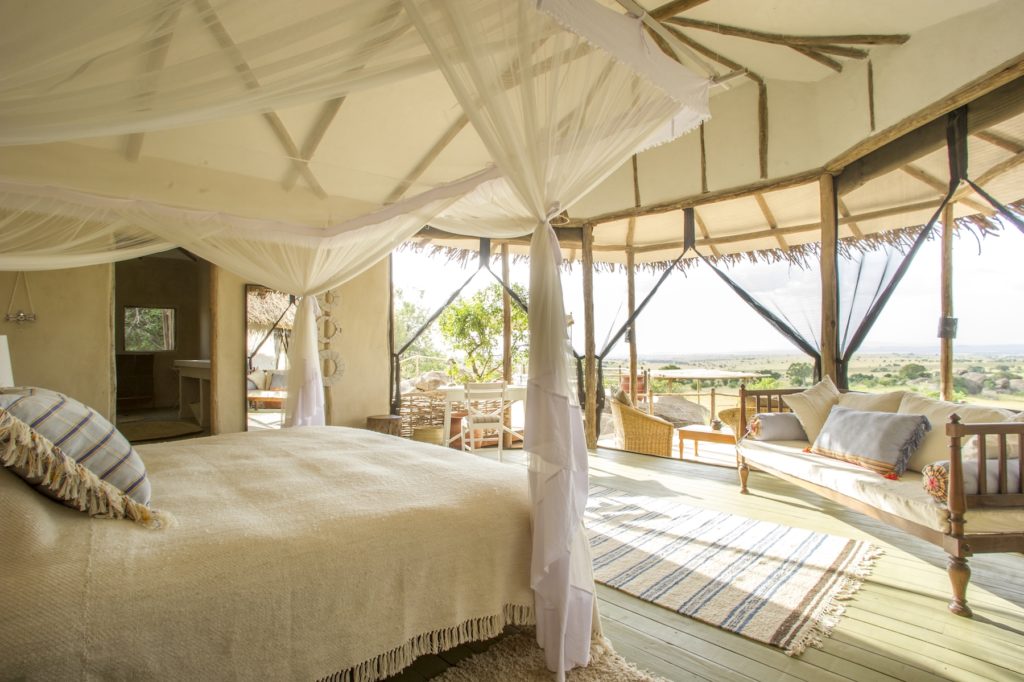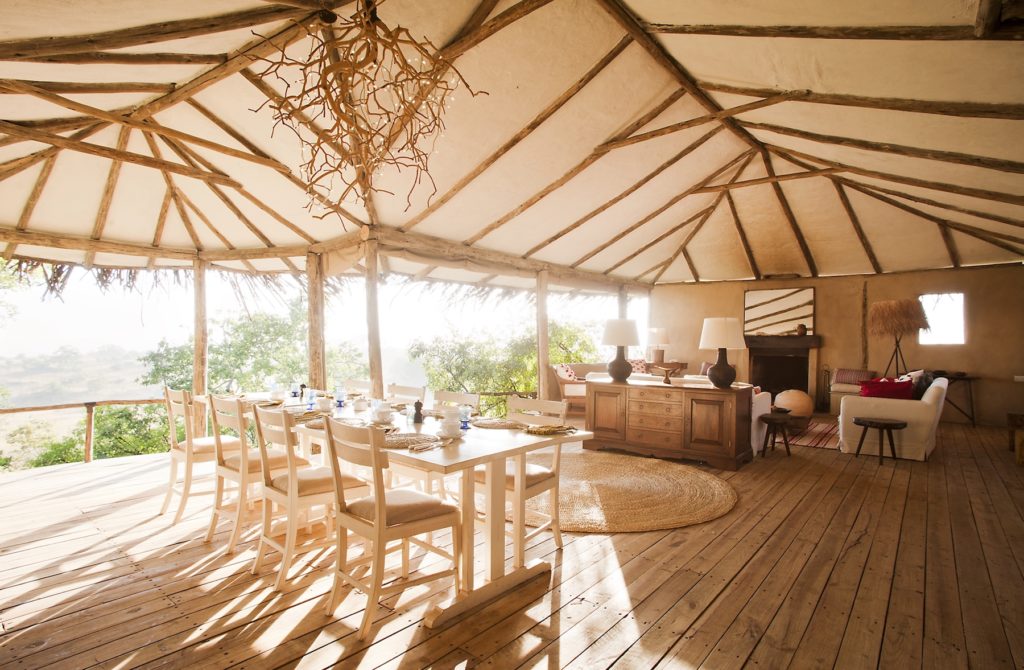 PLANNING YOUR SAFARI
Is witnessing the Great Migration on your travel bucket list? Contact us for more information on this unforgettable East African safari experience.