When traveling abroad, we often find ourselves spending a good deal of time in airports. Be it a long layover or simply the need to arrive early to account for lines, there are usually multiple hours to kill before boarding. These can feel tedious, if not outright painful, particularly when flying home. So, we identified a few ways to make your stints at six of Travel Beyond's most trafficked airports not only more manageable but perhaps even enjoyable.
Los Angeles International (LAX)
Destress with Dogs: Keep your eyes peeled for any of the furry friends who are a part of the airport's Pets Unstressing Passengers program. These canines wander the terminals looking for a quick pat or snuggle. What could be better?
Pink Berry: Take advantage of this regional dessert chain and grab some frozen yogurt. There are three flavors and dozens of toppings available.
Lounge: Buy a pass to one of LAX's many lounges. Those currently open to non-member visitors are Air Canada, Alaska Air, American Airlines, KAL, Qantas, United,  and Virgin.
Culture: The airport has its own art program, which includes permanent and rotating exhibits. Spend some time exploring and see how many you can find. If you're lucky you might also encounter live music.
Beach: With a long enough layover—you need four to five hours minimum—you can head to Manhattan Beach, located right next to the airport. Store your bags, hop in a 12-minute cab ride, and soak up some sun.
Newark Liberty International (EWR)
All the Food: Terminal C is a foodie's paradise, home to well-known chains and top tier restaurants. You can take a global tour without even boarding a plane, with Abruzzo Italian Steakhouse, Phillips Seafood (Maryland-style seafood including lobster rolls), Tsukiji Fishroom (sushi and sashimi), Saison (operated by French chef Alain Ducasse) and Flora Café (Middle Eastern fare).
Culture: Since you won't have time to tour the actual Metropolitan Museum of Art, you can, at the very least, visit the MET Shop. Buy bookmarks, post cards, and other souvenirs to bring a bit of NYC culture home.
BBQ: If time permits—you need four to five hours minimum—hop in a cab and head to Dinosaur BBQ, just 10 minutes from the airport. This famous establishment offers some of the most delicious brisket and pulled pork you'll find.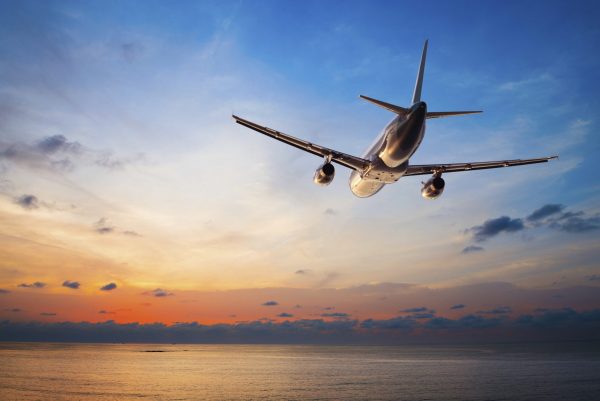 New York's John F. Kennedy International (JFK)
Shake Shack: A New York institution, you have a chance to try the famous Shack Burger. Adding an order of fries and a milkshake is also a must.
Kidzone: If traveling with young kids, make a beeline for Amazon's Tumble Leaf playground in Terminal 5. There's a pirate ship, as well as a plane cabin, for kids to climb on and explore.
Lounge: Buy a pass to one of JFK's many lounges. Those currently open to non-member visitors are Air France, KAL Business Class Lounge, Swiss Business Class Lounge & Wingtips Lounge (Terminal 4)
Fresh Air: Get some fresh air at Terminal 5's newly built Rooftop and Wooftop Lounge. It's a great opportunity to stretch your legs, soak up some sun, and remove your mask! You can also enjoy Wi-Fi and a cold beverage while here.
Hotel Short-Stay: TWA Hotel is just a stone's throw from Terminal 5 (accessible from other terminals via AirTrain) and offers guests a short-stay option. With a minimum of four hours, you get access to not only your own room, but also to their massive gym, should you wish to get some exercise before boarding.
Atlanta's Hartsfield-Jackson Atlanta International (ATL)
Culture: The airport is home to various art collections—both permanent and rotating. Spend some time looking for each display and keep your ears open too. The Atrium is often home to live performances by local musicians. You can even submit your own image to be considered for the airport's Social Media Wall!
High End Shopping: Wander through the many fancy retail shops including Mont Blanc, Brooks Brothers, and Michael Kors. You might also consider testing the various products at Brookstone.
Fresh Air: Take advantage of the outdoor space in Delta's Sky Lounge located in Concourse F. It's a great opportunity for some fresh air and a respite from wearing your mask.
Fine Dining: Enjoy a meal at One Flew South (Terminal E), consistently ranked as one of the best airport restaurants in the world. Their fresh ingredients and international fare are certain to satisfy your taste buds.
Rest Up: Book one of the Minute Suites at Concourse B. In your private room, you can take a nap or simply watch some Netflix. It also provides a safe setting to spend some time maskless before boarding your next flight.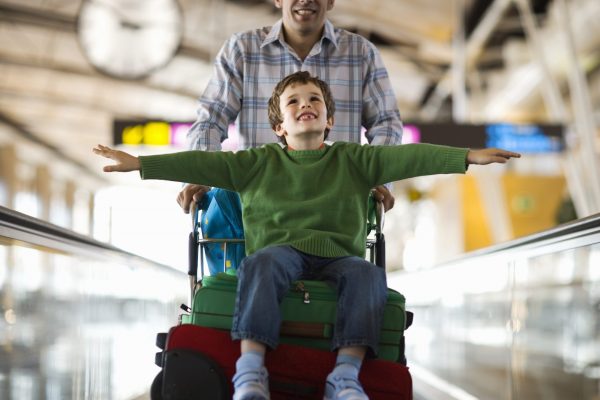 Miami International (MIA)
Scavenger Hunt: See if you can find all of the artwork spread throughout the North, Central, and South Terminals. It provides you with both a dose of culture and some exercise.
Order Online: Many of the main food chains and restaurants have set up contactless, online ordering. Peruse the website, make your selections, and then swing by to pick it up. Eating has never been more convenient.
Yoga: Relax in the Yoga Room in Terminal H. Mats are available free of charge, so that you can stretch or simply enjoy some quite time.
Destress with Dogs: Therapy dogs can be found throughout the airport. Their main job? To be pet and hugged. There's no better way to bring a smile to your face than some quality time with a canine.
Dallas Forth Worth (DFW)
Food: In a state known for its food, the Dallas airport offers some delicious options including Whitetail Bistro, Banh Shop, Love Shack, Stampede 66 Express and Cousins Bar-B-Q. Those who truly love breakfast might swing by Cereality where cereal is on the menu 24/7.
Go for a Walk: DFW's Livewell Walking Path in Terminal D opened two years ago and allows visitors to squeeze in some exercise. The path is 0.7 miles and marked with in-floor mosaics and signs. There's also the option of climbing two 55-foot-high staircases as you follow the route.
Founder's Plaza: Open from 7am-7pm, this outdoor observation area has picnic tables, telescopes, and historic information to be enjoyed while watching planes take off and land.
Yoga: Pay a visit to one of the yoga studios (Gates D40 and E31) for some stretching and relaxation.
Hit some balls: Bear Creek Golf Course is a 5-minute drive from the airport. Pay to hit some balls or, if time allows, play a round!
For those traveling through one of the hundreds of other US airports, we couldn't cover them all. But below are a few nuggets for some of the top contenders:
Minneapolis-St. Paul: Check out the PGA Experience. Here you can get quick tips from instructors and play a round in one of their simulators.
San Francisco: Take a shower at one of the airport's Freshen Up locations. $25 gets you thirty minutes, along with a towel, toiletries, shower shoes, and even a hairdryer.
Boston: Visit the outdoor 9/11 memorial in honor of the two planes that departed from Logan that morning. Then enjoy a lobster roll from Legal Sea Food.
Chicago O'Hare: Get some exercise with a day pass to the O'Hare Hilton Health Club or wander the Urban Garden, the first aeroponic airport garden in the US.
Houston: Listen to local jazz and classical music in the Terminal A North Atrium or Terminal D. Concerts take place 4 times a week.
Here's hoping that some or all of these tidbits will help you pass the time during your next airport visit!