All of us at Travel Beyond are deeply saddened to hear the news of legendary Botswana Safari Guide, Russell Crossey's passing.
Earlier this year when Craig and I, along with some of our colleagues, were planning our trip to Botswana, I was delighted when I read the itinerary and saw Russell Crossey was going to be one of our guides. I was instantly excited because, well, he was a legend! Craig had told me many times that we had to get back to Botswana and I had to meet Russell. I "geeked out" right away when we met and told him how excited I was to be spending a few days with him as our guide. Russell smiled humbly and explained that HE was actually the lucky one to be with us. This was Russell.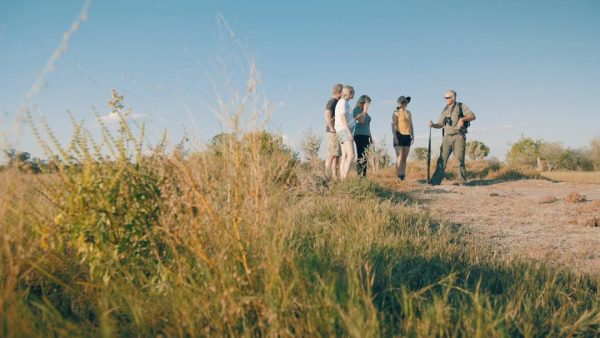 Here's a fun fact about Craig Beal: he has a "healthy respect" for elephants! On this trip, he was even more cautious, as we had precious cargo with us – our co-workers Mel Reger and Jenny Falls. I couldn't help but notice that Craig was immediately more relaxed than I expected him to be. That was because of Russ. It didn't take me long to understand Craig's comfort with Russell. He was the ultimate professional, with encyclopedic knowledge of the animals and their behaviors and you could just see that Russell would know exactly what to do in any situation.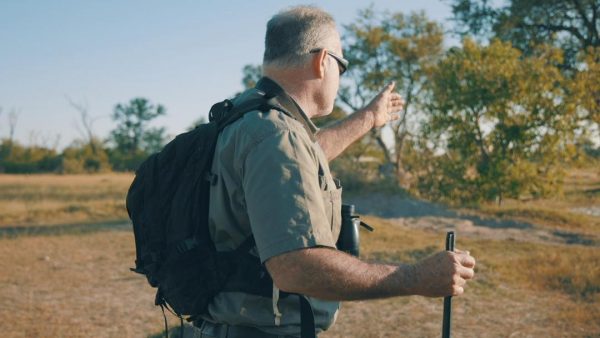 We didn't always see the most game on our excursions, but that certainly wasn't Russell's fault! Because of the COVID travel shutdowns, our group was among the first guests Russell had guided in many months and this was the first time Craig and I had been reunited with Jenny and Mel since early last year! We'd all been sequestered in our homes for months and were all quite giddy to be all together! We were very chatty. And loud. And giggly. And did I mention loud? Not exactly conducive to animal viewing…but we surely were having fun. We'd also collected a charming photographer/videographer, Danny Crous, along the way and quickly adopted him into our group! (Special thanks to Danny for supplying the beautiful photos that accompany these words.)
One morning, after a particularly fun (late!) night around the campfire, I apologized to Russell and said, "I'm sorry, Russ. Hope we weren't too much last night – we have all been stuck in our living rooms for a long time and it shows." He just shook his head – and with a devilish grin he said, "Don't apologize, I haven't had this much fun in a long time!"
I'm so happy that I shared with Russell how excited I was to be with him in Botswana. I'm so grateful for the conversations our group shared: they got deep, and sometimes very personal, but we were always laughing! The opportunity to chat and spend time with each other, and with Russell, was such a gift, especially now when I reflect on our trip. Even while we were enjoying his company, I could feel how special this time was and how blessed we all were to share this experience.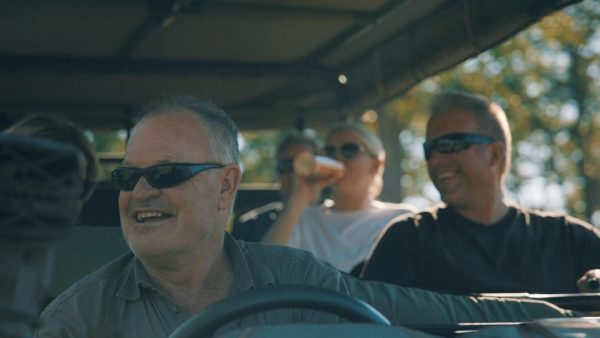 I don't think a week has gone by that Craig and I haven't spoken fondly about Russ, or reminded each other of a story he told us or shared a memory about his expertise. This speaks to the kind of person he was and how very special his spirit was. We will never forget this special time and will never forget Russell. I know we aren't alone in our grief, as many people around the world are experiencing this great loss along with us. I hope he knew how much he meant to so many, but I do wonder if his humble kindness kept him from recognizing it.
One day on a game drive, Craig said, "Hey Russ, do you think you will retire one day or just walk off into the bush?" Russ replied, "I'll probably just walk off into the bush."
I read a tribute to Russell by his son who very appropriately said, "The bush has called you home."