There is nothing quite like adding a beach experience onto your safari. After the very-early wake-up calls in the bush, it is nice to have a more relaxed pace and some different activity options to end your trip. It creates the perfect balance to round out an African adventure.
I recently had the opportunity to safari in the Zambian bush and follow it with a visit to the private island retreat of Miavana, Madagascar. And if you are looking for the ultimate beach destination, it simply does not get better than this– serene, peaceful, and picture-perfect vistas in every direction, beautiful oceanfront, well-appointed villas, attentive personalized service, and a perfect mix of relaxation and varied activities from which to choose.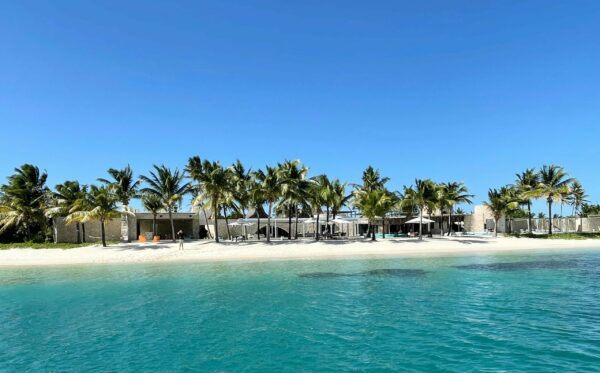 There are many beautiful beaches around the world, but what makes Miavana stand out is the very long list of activities available at this luxury island resort. Whatever your interests, there is something to be found here for you. Yes, this island paradise has silky white sand, palm trees, gorgeous sunsets, and cooling Indian Ocean breezes; however, Miavana also offers immersive active adventures for those who are interested. From snorkeling and diving at very healthy coral reefs, to lemur treks, scenic helicopter flights, local village visits, water sports to bicycling, Miavana has it all! Guests have a personal villa host who will assist with your every need and coordinate your activities, so that you can be as active or as relaxed as you would like during your stay.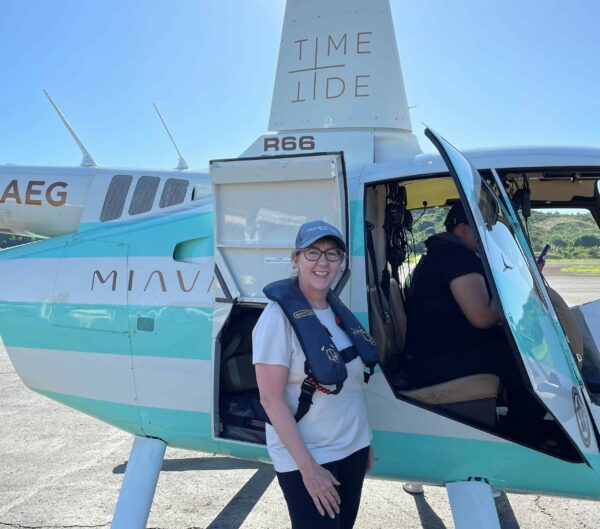 While here, I enjoyed many of the property's excursions, including several snorkeling adventures both by boat and from the shore. There are numerous reefs around Miavana, and all proved to be excellent, with abundant colorful coral and sea life.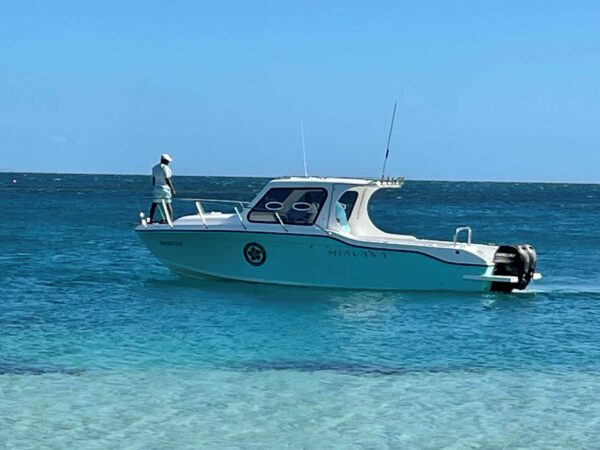 One of my favorite activities was a helicopter adventure to the Madagascar mainland. It began with a scenic flight over rice fields, baobab trees, mountains, and coastline, to reach Ankarana National Park. This park is home to three species of lemur: Sanford's Brown Lemur, Sportive Lemur and Crowned Lemur. We were lucky enough to see all three on our three-hour forest walk! We then flew to Tsingy Rouge, a very photogenic, red-colored natural rock formation. Tsingy roughly translates to "where one cannot walk barefoot" and it features dramatic rock pinnacles. We had a picnic lunch here and then did a short hike to view the impressive Tsingy up close.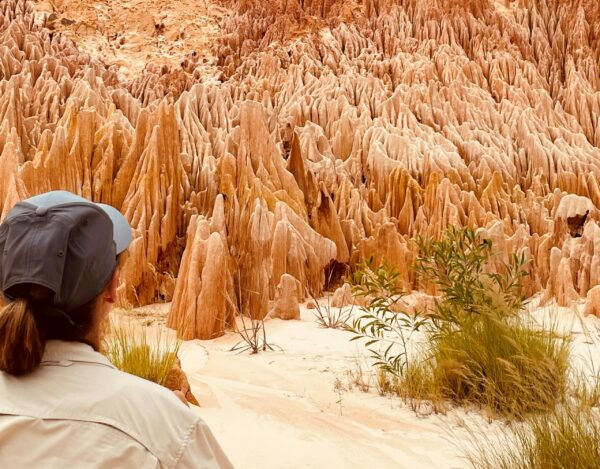 Another day we enjoyed a forest walk to see Miavana's resident Crowned Lemurs. These lemurs were brought to the island as part of the property's conservation work. Relocated from an area on the mainland with high incidents of poaching, the plan is to protect them for now and then release them back into the wild on the mainland in the future. The first group was brought in 2017 and are thriving, so a second group was introduced more recently. The conservation team monitors the lemurs daily, and once located you can spend some time observing them up close as they forage and groom.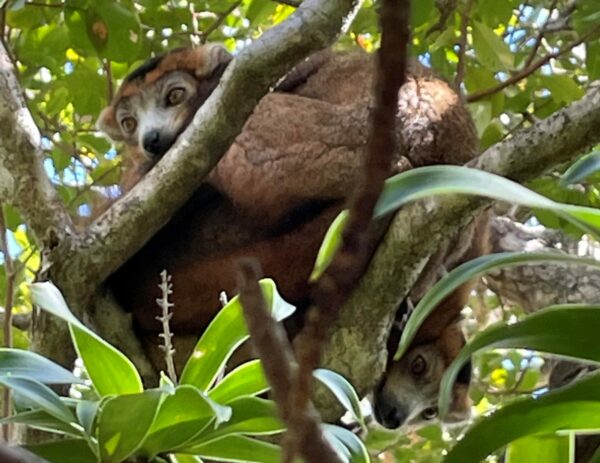 In between these active adventures, there was plenty of time for more relaxed activities such as daily morning yoga, in-room massages, taking a dip in a private plunge pool or the gentle ocean waves, or lying on the beach and soaking up the sun.
What's more, the food was fresh, varied and beautifully presented. Since I always think it is fun to experience local cuisine, one noteworthy meal was the traditional Malagasy dinner. When else can you try Malagasy Romazava Soup (baby eggplant and cress leaves) or Ravitoto and Hena (braised beef with coconut and cassava leaves)? Absolutely delicious! Another favorite was a surprise beach seafood barbeque, which took place in a serene setting with low lantern lighting and during which several staff members played guitar and serenaded us with beautiful traditional Malagasy songs.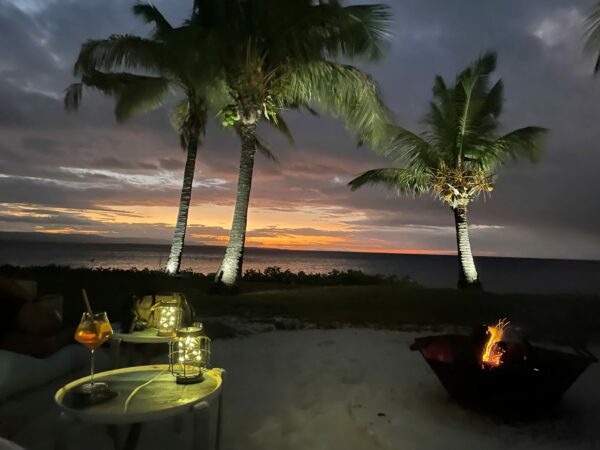 The warm hospitality of the Malagasy people and the incredible beauty of Miavana will always hold a special place in my heart. This is a perfect place to top off any safari adventure before heading home with many magical memories of your time in Africa.