While safaris tend to be the focus of most trips we plan to Africa, I knew that a return to the beautiful city of Cape Town and the Cape Winelands was a non-negotiable for my honeymoon. Since my first visit to Cape Town many years ago, it has made its way to the top of my list of favorite cities in the world, in large part due to the huge variety of activities it offers.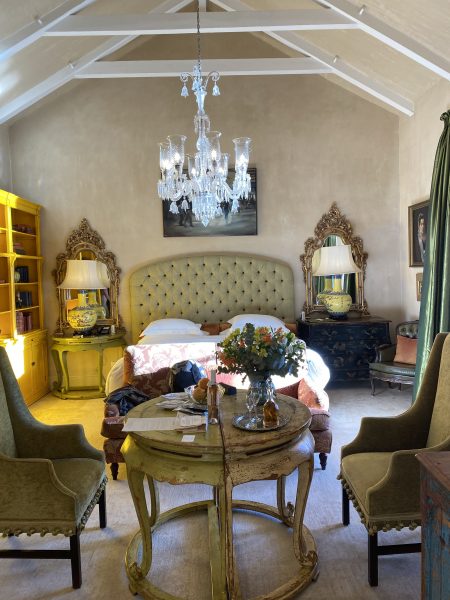 After our busy safari schedule, it was great to slow down a bit as we headed out to the Winelands for two nights. We chose to stay at La Residence, a stunning property located in the Franschhoek valley. I've always loved the unique styling of the hotel, with each room looking different than the next.  It is situated on a beautiful estate, which  gave us the feeling of total freedom as we sipped a glass of their wine and watched the stunning sunset. In order to truly absorb and appreciate our surroundings, we enjoyed a delicious dinner at the hotel on our first night.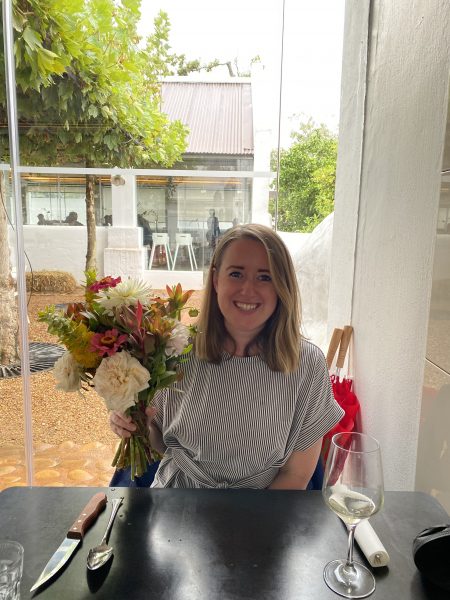 A visit to the Winelands is not complete without taking time to explore some of the various wine estates nearby. A couple highlights from our time included exploring the massive garden at Babylonstoren and enjoying lunch at their famed Babel restaurant. Since they knew it was our honeymoon, they gave me a stunning bouquet of flowers to celebrate. We also had a wine tasting at Delaire Graff. While dry red wines are my favorite, it was fun to also taste some of their sparkling and white wines too.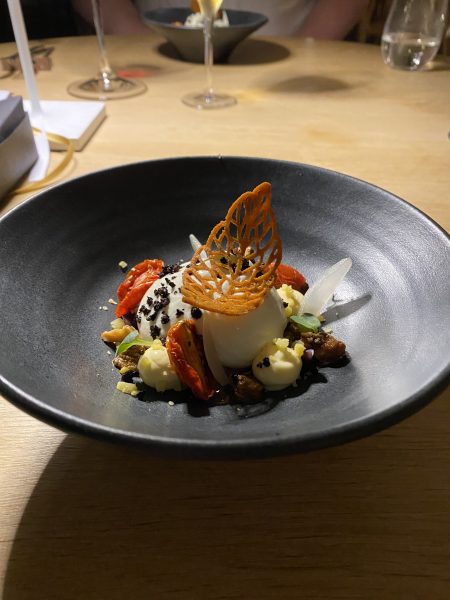 While the many top notch Wineland restaurants make it very hard to choose the best,  I would say that our favorite meal was at La Petite Colombe located on the grounds of Leeu Estates. This tasting menu was a total experience from start to finish and they really did know how to put on a show for us. We were happy to have had a light lunch earlier in the day in preparation for this incredible meal!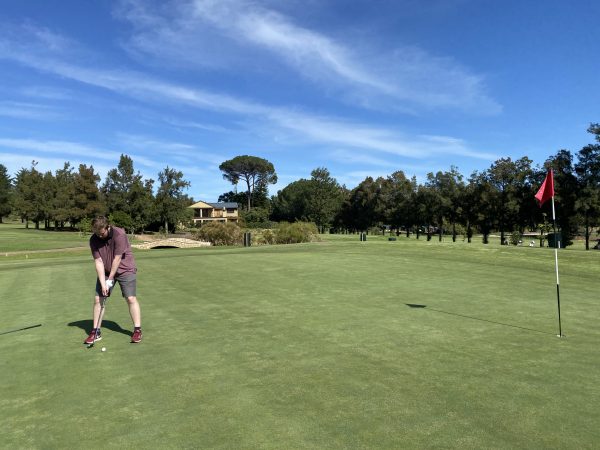 Despite its name, the region boasts more than just wine. Knowing this, and before heading back to Cape Town, I surprised my husband with a golf outing. He loves to play back home, but since it was only the start of April, he hadn't gotten the opportunity lately in snowy Minnesota. We were lucky to get a beautiful, sunny day and it was fun to coordinate this surprise for him.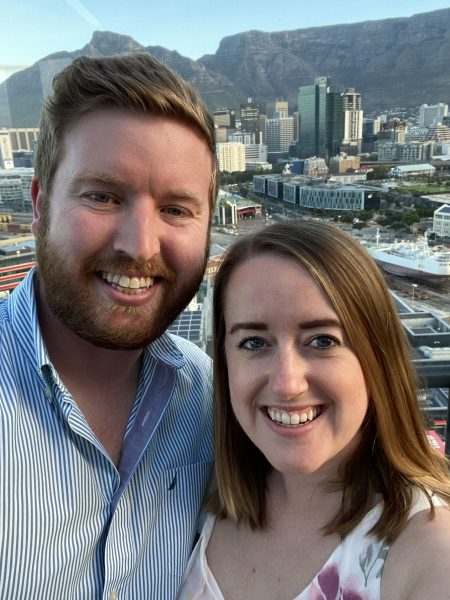 When we returned to Cape Town, we checked into The Silo Hotel, located on the Victoria & Alfred Waterfront. This hotel is an absolute masterpiece, and I particularly loved the window architecture in each room, as well as the views from the rooftop bar/swimming pool. This is such a fun place to base yourself while in Cape Town and they did an incredible job of hosting us during our stay.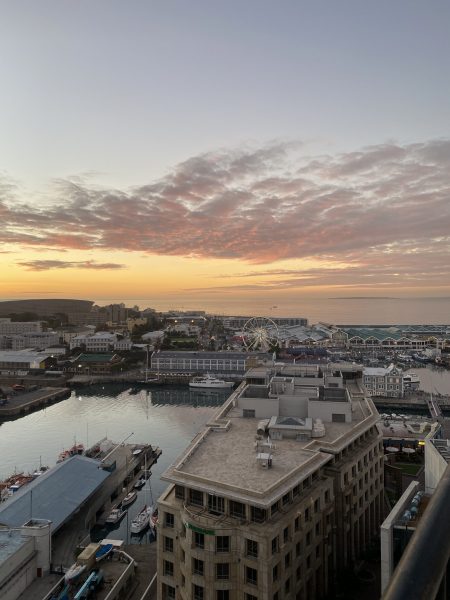 With our trip winding down, we  were looking for an active experience before our long journey home. So, alongside an experienced guide, we decided to hike to the top of Table Mountain. Our guide chose for us to hike up via Platteklip Gorge trail –considered to be on the "easier" end of the options that would get us to the top in a few hours. It's certainly busier than some of the other options, but we found it to be the right balance between our fitness levels and the amount of time we wanted to spend hiking. Once we got to the top, we went to a private area away from the crowds. Here, we spent time talking with our guide and learning about the history of the mountain, the region, and more. We had a nice picnic lunch before making our way to the cable car for our return.

Our food while in Cape Town was also amazing, with a favorite restaurant being Kloof Street House. We really loved the ambiance here and the food itself was delicious. During our last afternoon, we explored The Watershed market, another favorite of mine for some last-minute shopping.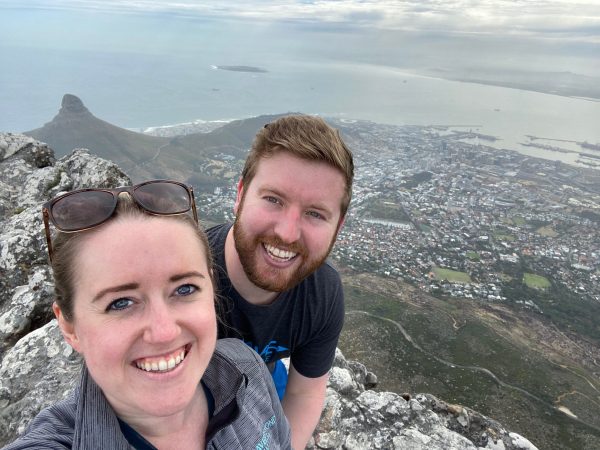 The variety of nature, city, and relaxation-based experiences  available between Cape  Town and the Winelands is truly off the charts. I find that the region has something to offer anyone, as the touring opportunities can be easily crafted to best fit your interests. We were so happy to have it as part of our honeymoon and are already planning our next visit to this beautiful part of Africa.