Welcome to this year's edition of the Travel Beyond 'Favorite Photos' collection! Carefully curated by every member of our team, these photos represent some of our most significant moments from the last year.
We are thrilled to welcome back even more travel photos this year, as several of our Travel Beyond colleagues struck out to visit destinations ranging from Africa to South America – and several lovely spots in between. Others ventured across the United States and their photos remind us of all the variety this vast country has to offer. And of course, many of us experienced other special moments closer to home, enjoying precious time with our loved ones.
When looking at the wide variety of photos submitted, the word beauty is the word that first comes to mind. We have been fortunate to experience and appreciate a lot of beauty this year: the beauty of nature, of family, of friendship, of new beginnings and of time well spent. Simply, the beauty of life.
Explorations in Africa
We had many staff members spend time in Africa this year. From Kenya to South Africa, on personal vacation or educational trips, everyone returned having made incredible memories, participated in epic activities, and captured some wonderful animal encounters!
Katie Gomer: After delaying our honeymoon to 2021, it was so incredible to enjoy this beautiful sunset on one of our final nights on safari. Words cannot express how special it was to finally return to South Africa and Botswana – and to show my husband, Kevin, just how beautiful these countries are!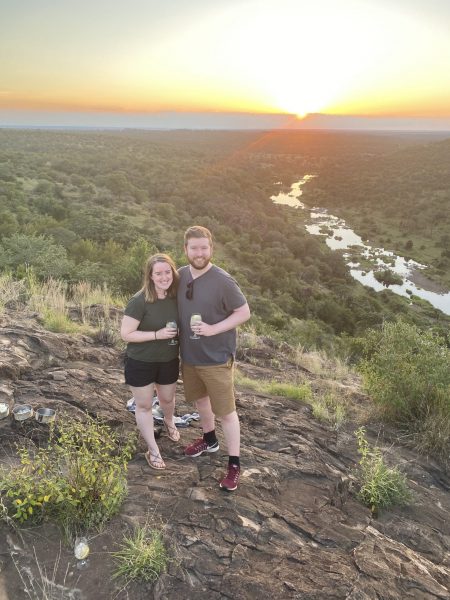 ---
Alison Spencer: While staying at Singita Sweni, my colleague Megan and I were lucky enough to spend multiple days watching a leopard family. We'd seen them walking the dirt road at night, navigating the rocks of a dry riverbed, and even sharing an impala for dinner. But our final game drive brought us the most memorable encounter, as we found one of the cubs enjoying the previous night's kill from the comfort of a tree. Parked just below, we sat for an hour as she deftly navigated the branches, maneuvering to find the next best bite, her sibling and mother hiding in the nearby grass. Caught in the act of licking her lips, to me this photo perfectly encapsulated what I love most about leopards—that combination of beauty and beast, both pretty and predatorial. I'll never forget those eyes!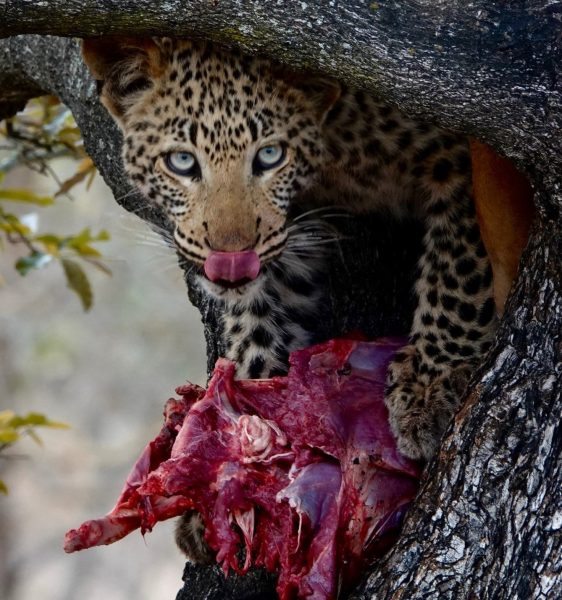 ---
Kota Tabuchi: The first photo was taken in the Makgadikgadi Pans in October 2001 on my first trip to Africa. It was a faculty led university trip that would eventually change the trajectory of my career. The second picture was captured this past October, in the exact same place, exactly two decades later, paying homage to the original trip that changed everything. Same place, equally amazing Tribes.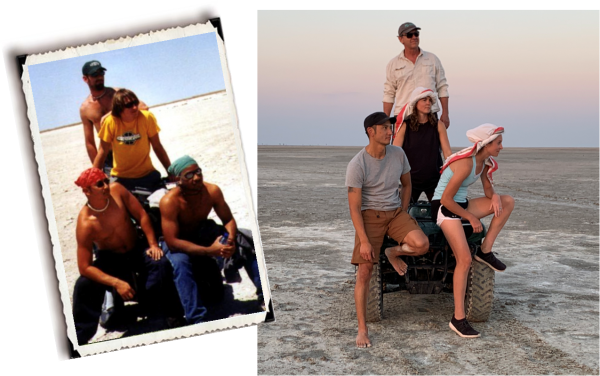 ---
Callie Robinson: There is something extra magical about the silhouettes at sunset in Africa. This lone impala silhouette was proudly taken by my husband on our honeymoon journey in Kenya this September in the Olare Motorogi Conservancy.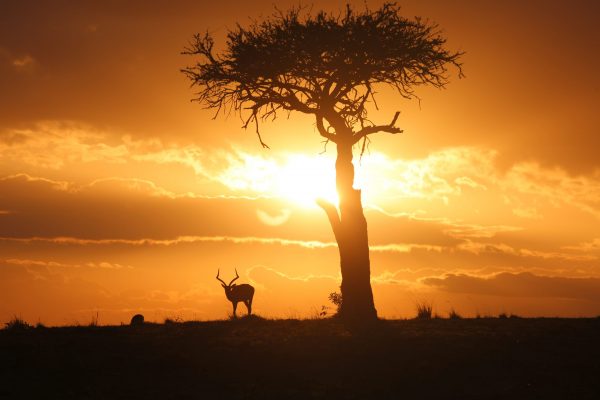 ---
Jenny Falls: Based on last year's submission, it's clear that I love leopards. I photographed this majestic male leopard in October of 2021 while in South Africa's Sabi Sand Game Reserve.  I find it pretty amazing to have captured a photo in which it looks like I'm directly on the ground in front of him! Rest assured, I was safely in a vehicle and thoroughly enjoyed the time spent with this handsome guy.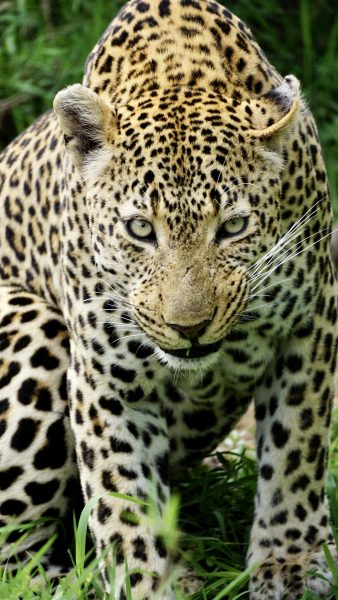 ---
Kayla Torgerson: White rhino at Tswalu can be quite shy, but our amazing tracker was able to help us find this stunning crash before they disappeared back into the bush. It's incredible how these huge animals can hide so well.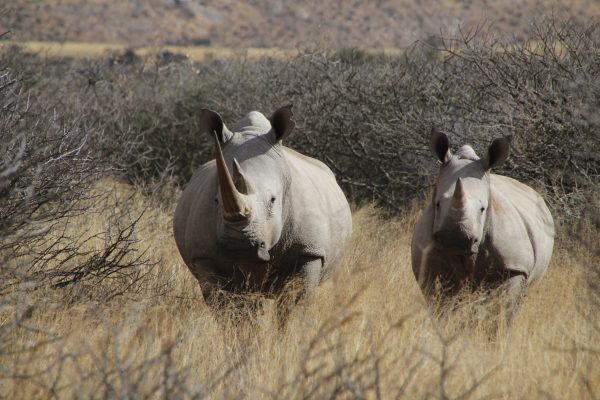 ---
Natalie Dmytrenko: This year I was finally able to go on my first safari to Africa. During my time in Kenya's Masai Mara, I snapped this photo of a regal male lion resting by a pool of water after an intense battle with a buffalo. The light hitting him just right and his reflection in the water gave me a "Lion King in Real Life" sort of moment. Wishing you well, Simba.
---
Melanie Reger: This photo was taken in Botswana's Makgadikgadi Salt Pans this past April with the habituated Meerkats. It was a truly magical experience getting so close to these wild animals and observing their daily life foraging for food, digging new holes, and looking out for predators!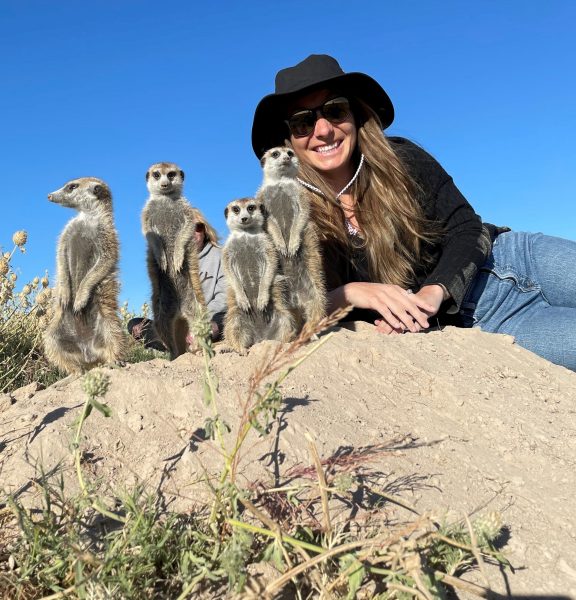 ---
Rose Loggi: Leopards are notably elusive creatures, and the Sabi Sand in South Africa is one of the best places to view them. My recent visit there did not disappoint, as we were blessed to see five different leopards during our stay. This stunning male was our last sighting on our final game drive, which was the perfect way to end our trip!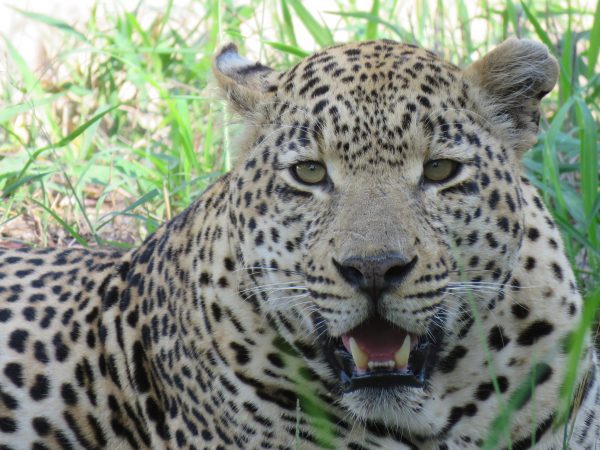 ---
Megan Huntoon: This past October, I had the opportunity to visit the Makgadikgadi Salt Pans in Botswana with two other colleagues, Kota Tabuchi and Alison Spencer. This photo was taken during our quad biking excursion to the middle of the salt pans. It is one of the only places in the world where you hear the deafening sound of absolute silence, something I had never experienced before and will never forget.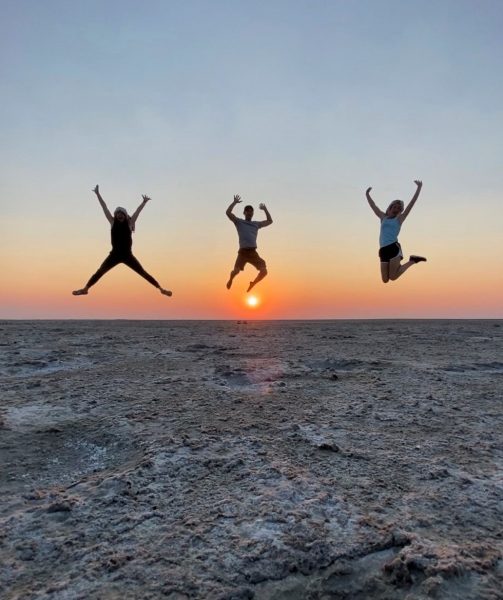 ---
Dianna Upton: This photo was taken while on safari in the Masai Mara, during my recent educational in Kenya in early December. The photo was followed by a hunt of epic proportions, as this pride of lions soon decided to chase a lone buffalo that had wandered away from its herd. The incredibly strong buffalo managed to shake them all off, scramble back up the embankment, and find his herd who then promptly came to his rescue in dramatic fashion.  It was such an incredible event to witness and this photo was taken just as the drama was beginning to unfold.  Something I will never forget!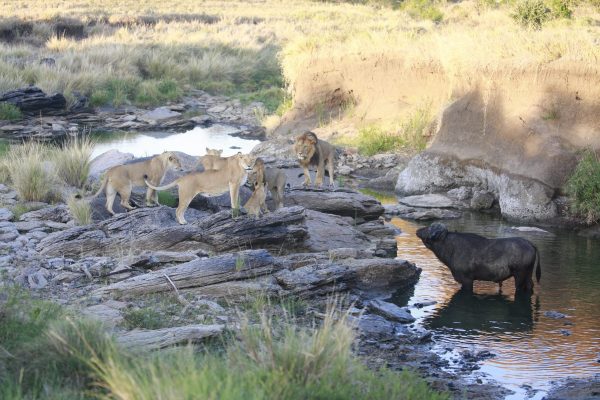 ---
Elle Ervin: In the Sabi Sand I had my camera at the ready waiting to get a beautiful shot of this leopard's piercing gaze. After snapping away, I immediately went to check to see how the picture turned out only to find him making this silly face. It ended up being my favorite photo from safari.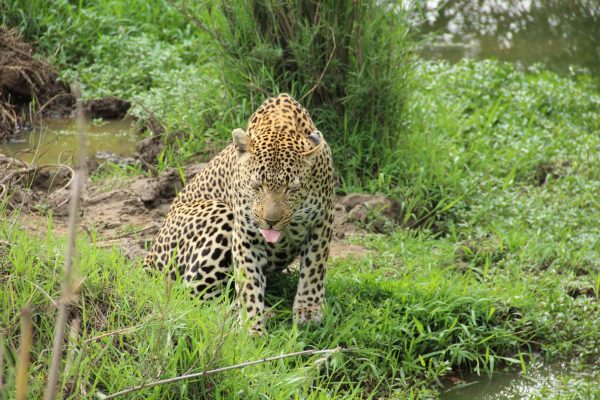 Adventures in Latin America
Our Latin America team set off to explore the Galapagos and Argentina. Their days were filled with up close encounters with incredible marine life and total immersion into spectacular landscapes. We can't wait to return to even more destinations as they continue to open in 2022!
Jennifer Gillmore: Lazy sea lions are the star of this photo, taken in early July at Gardner Bay on Espanola Island, one of my favorite spots in the Galapagos. This beautiful day truly felt like a homecoming.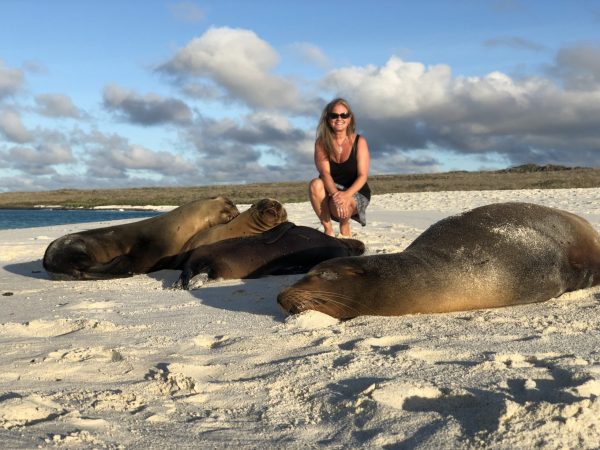 ---
Nicole Cooper: A few weeks after Argentina's borders opened to foreigners, I found myself hiking in El Chalten alongside my coworker Kayla Torgerson. Clouds were shooed away, and the Fitz Roy shone through in all its glory. We passed by lush forests, arid prairies, and serene lakes on a perfect day.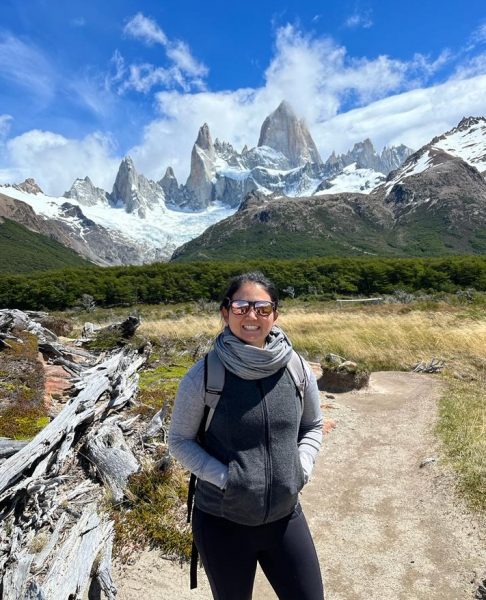 ---
Bob Gaston: The picture that everyone who goes to Galapagos has.
(Editor's Note: We love that our Bob is a man of few words and much insight!)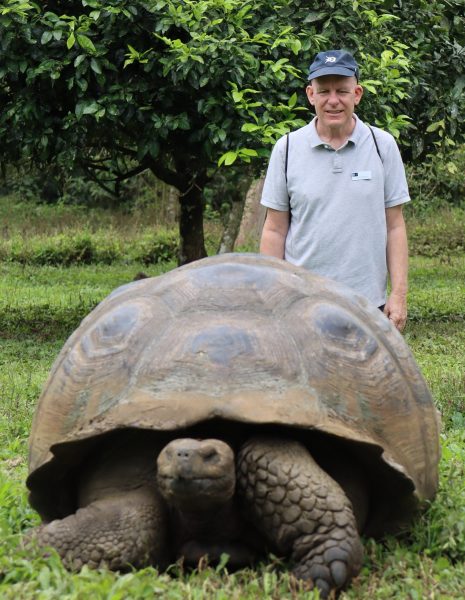 Visiting other parts of the world
Our team's explorations didn't stop with our core destinations. We had staff spending time in Europe, as well as various states within the US. 2021 also proved the perfect year for tapping into all of the incredible sites and activities within our company's home base of Minnesota!
Angela Dugan: Good friends, good food (although it arrived after the photo), and good times – aah – la dolce vita in bella Italia!
---
Erin Johnson: Strolling through Old Town Puerto Vallarta never disappoints.  Between the sunglasses-wearing-dog on the bike or the horses trotting on the beach, I can't pick a favorite.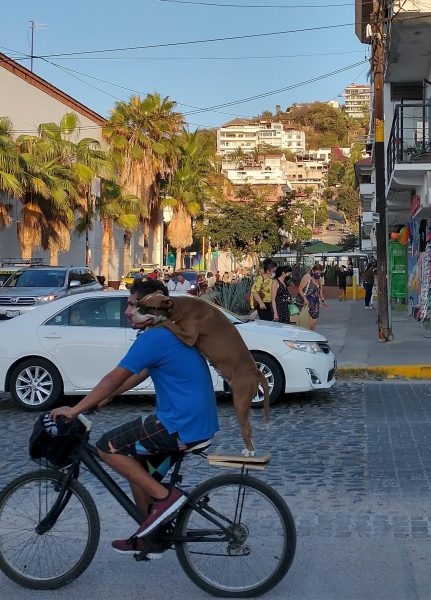 ---
Nicole Foels: My dad and I spent a long weekend in Portland, Maine this fall. We indulged in plenty of fresh local lobster and sightseeing (like this beautiful lighthouse!), but also checked off a big to-do: He completed his 48th marathon (well, actually his 76th) in his 48th state. He crossed the finish line in his 50th state about one month later!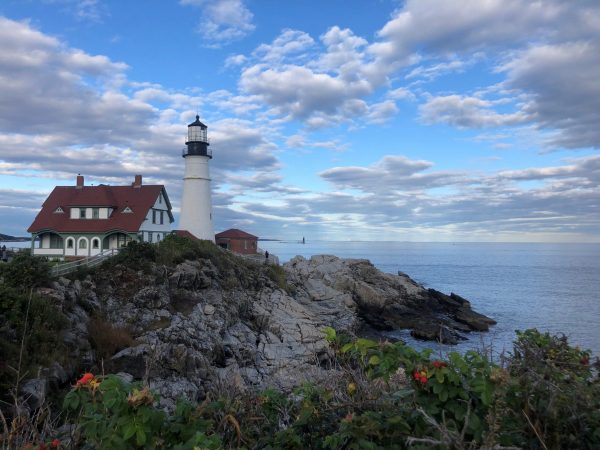 ---
Stephanie Bassi: My fiancé and I took a weekend trip to Colorado to meet our wedding photographer and take engagement pictures.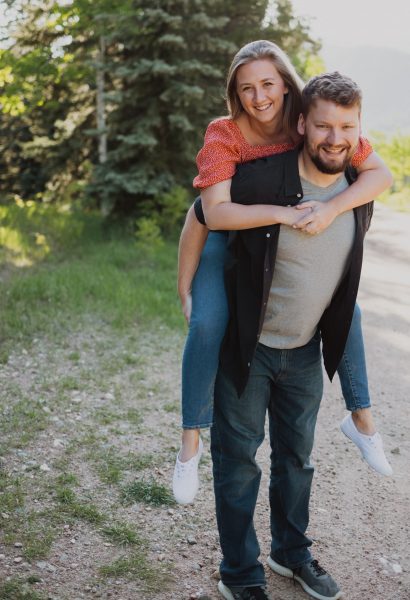 ---
Jenny Mikkelson: When I was younger, each summer my family and I would visit Lake Superior (MN Northshore), but as I got older, I stopped visiting this beautiful part of Minnesota. I try to always look for silver linings in any situation, and the pandemic encouraged me to spend time once again on the shores of Lake Superior. This view is overlooking Lake Superior from Tettegouche State Park, on a solo trip I did this past summer. "One travels more usefully when alone because he reflects more." Thomas Jefferson.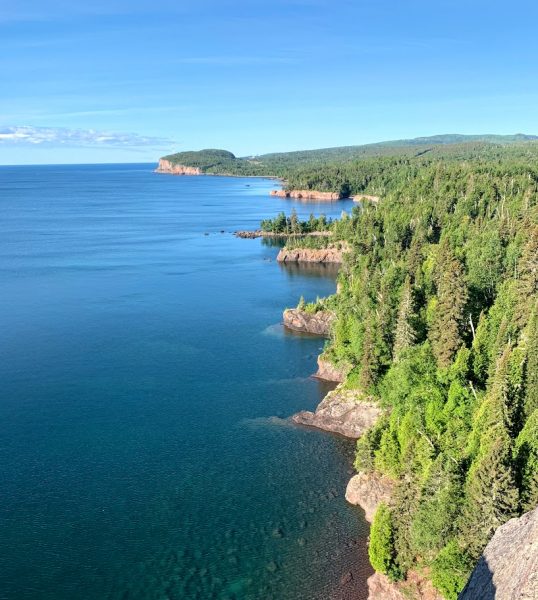 ---
Kayla Parrack: This summer we traveled to Kauai, Hawaii for a much needed vacation before a busy fall, during which we welcomed our baby girl into the world. We are looking forward to travelling with her in the future!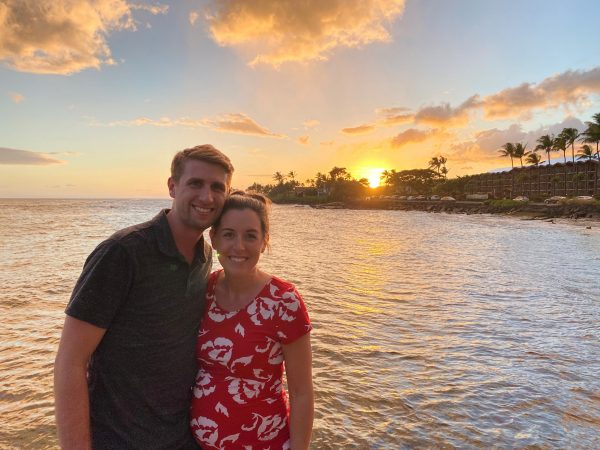 ---
Lainie Overbeck: In August we took our first family road trip to the Black Hills in South Dakota. Pictured here is my mom Chereen, my husband Paul, and our 5-year-old twin boys Ethan & Nolan at Mount Rushmore. We hope this is our first of many family trips to come!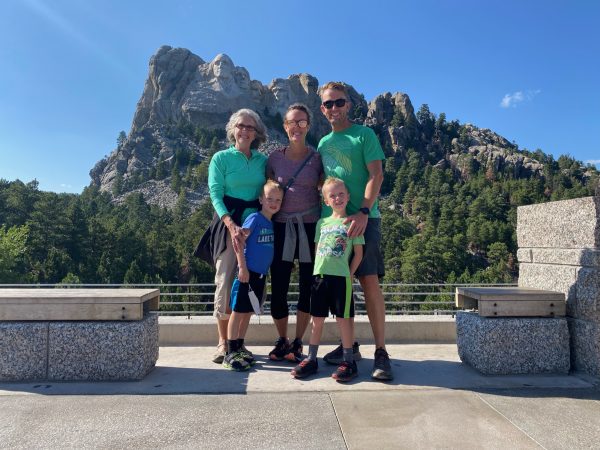 New Additions and Great Traditions
One incredible thing this last year gave us was much valued and uninterrupted time with our loved ones. 2021 saw families not only creating and continuing memorable traditions together but also growing in numbers. Be it with children or puppies, the newest additions to the Travel Beyond team brought smiles to everyone's faces!
Joleen Soderberg: In July, we adopted a rescue puppy named Reese. Shortly after bringing her home, we lost our 13-year-old dog, Charlie. As sad as we were about losing our steadfast companion, Reese managed to bring us smiles and puppy snuggles, both of which helped us get through a tough time.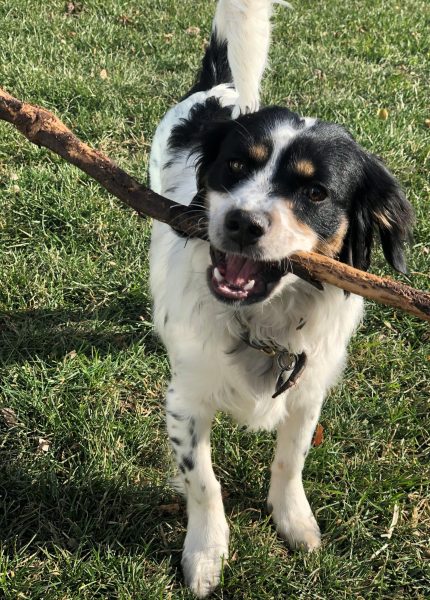 ---
Jayme Madson: Enjoying a sundowner as the sun sets is a safari highlight. While our young kids keep us closer to home these days, we have adopted this time-honored tradition in Northern Minnesota with evening pontoon rides and sundowners on the lake as the sun sets.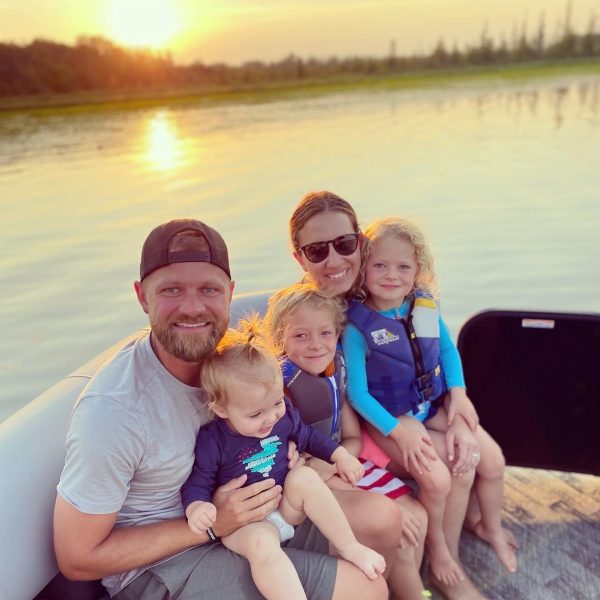 ---
Rachel David: This year I welcomed a new puppy to the family! Otis has been keeping me very busy with all the belly rubs and peanut butter treats he so desperately needs!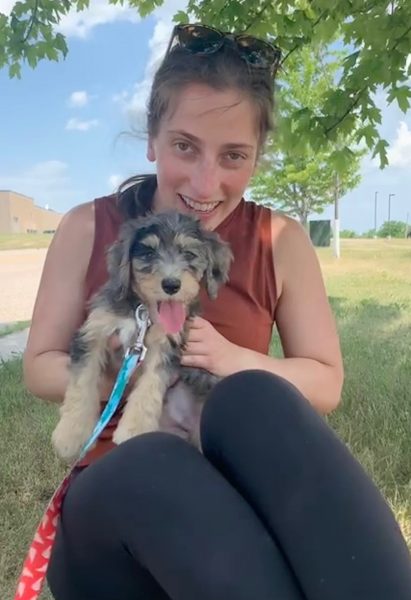 ---
Maggie Telitz: This year we welcomed our first child, Jack Warren Telitz! We are overwhelmed with happiness and have been enjoying every moment together as a family.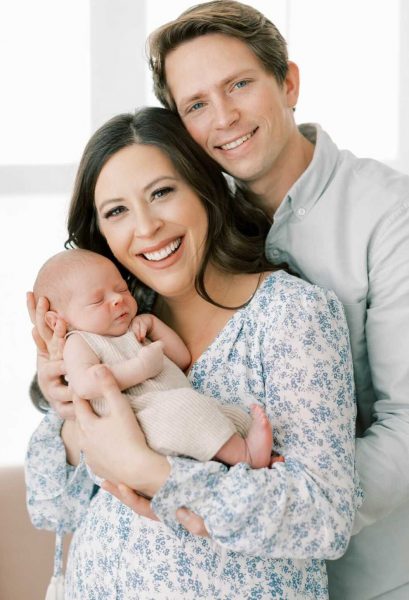 ---
Phil Gain: With a new baby and COVID restrictions, the Gain family spent a lot of time at home in 2021.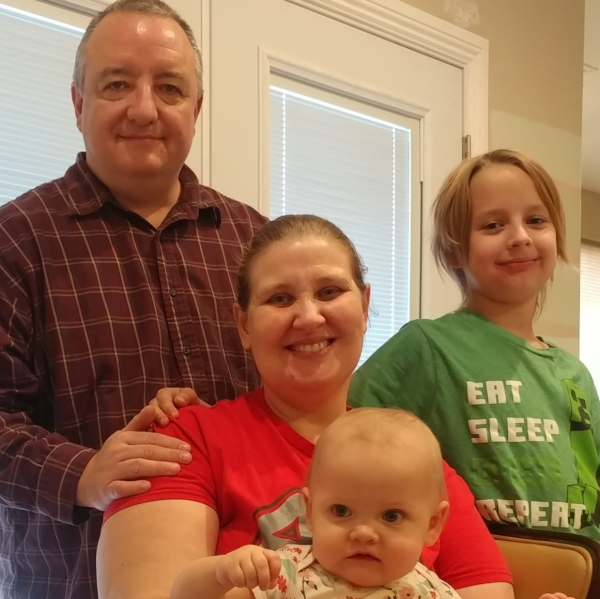 ---
Alexis Noack: This was taken at brunch at Hope Bar Breakfast after the Twin Cities 10-mile run on October 3rd. This was my 4th time running the race and here I am holding my two favorite things: my dog Lucy and a post-race mimosa!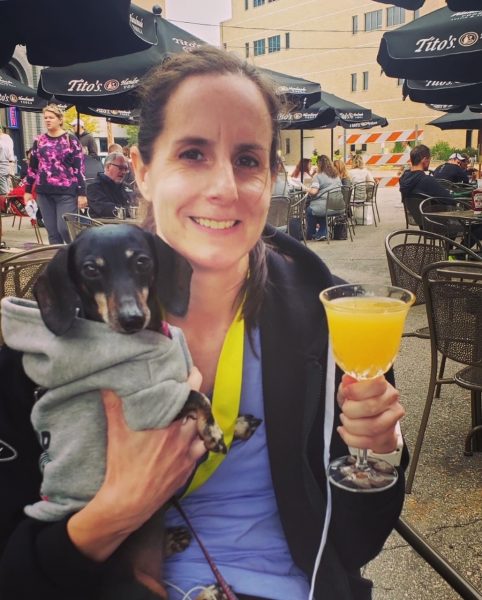 A Big Beal Wedding
This year was a big one for the Beals, as they celebrated the wedding of Sydney, the eldest of Craig and Kay's two daughters. Everyone here could not be more happy for the couple– and to welcome John into the extended Travel Beyond family.
Craig Beal: Sharing a dance with Sydney at her wedding in August was an incredibly special honor for me. There are few prouder moments in a dad's life than watching your daughter marry someone who is both a great person and her true love.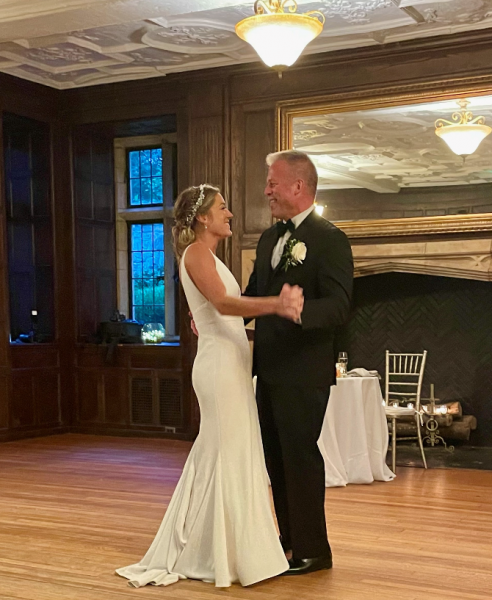 ---
Kay Beal: Watching your children grow and experience life's big moments are some of the best parts of being a parent. Our family enjoyed one of these occasions this summer when we celebrated Sydney's marriage to our new son-in-law John. As Sydney, Kyndall, and I planned and prepared for the day, we shared special conversations that typically included fits of giggles, poignant memories, and dreams of the days ahead. Surrounded by friends and family the day was absolutely perfect!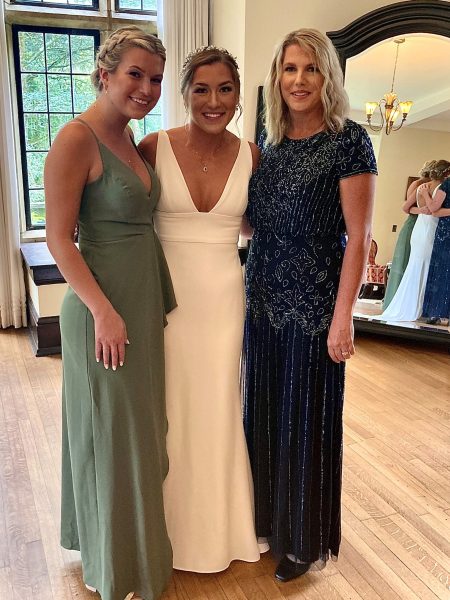 ---
Kyndall Beal: I was honored to be the Maid of Honor in my sister Sydney's wedding in Pennsylvania. We had so much fun planning each detail, and it all went so smoothly (even my speech!).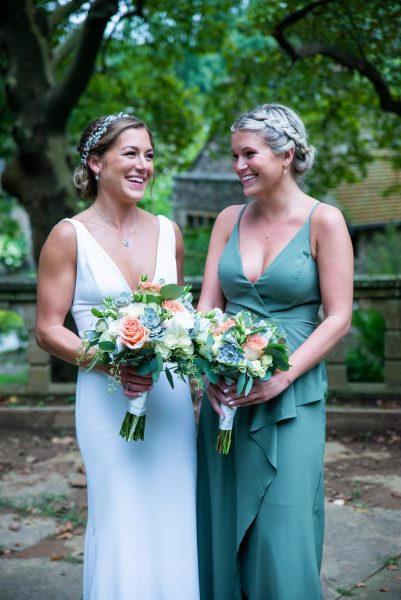 From our Travel Beyond family to yours, may you find the beauty in 2022!