As we approach the start of a new year, it is time for our annual Travel Beyond 'Favorite Photos' collection! Carefully selected by each staff member, these images reflect the many adventures and experiences that made 2022 so memorable.
Whether jetsetting abroad or sinking into something closer to home, the photos below remind us that it is the people with whom we spend our time and the destinations we choose to explore that make such a profound impact on our lives. From Wayzata to Africa, mountains to oceans, our year was filled with moments we'll cherish forever.
Africa Adventures
Some of us spent time in Africa this year, on safari with friends, family, and coworkers. Each country, all the wildlife sightings and the varied scenery left every traveler in awe of this magical continent.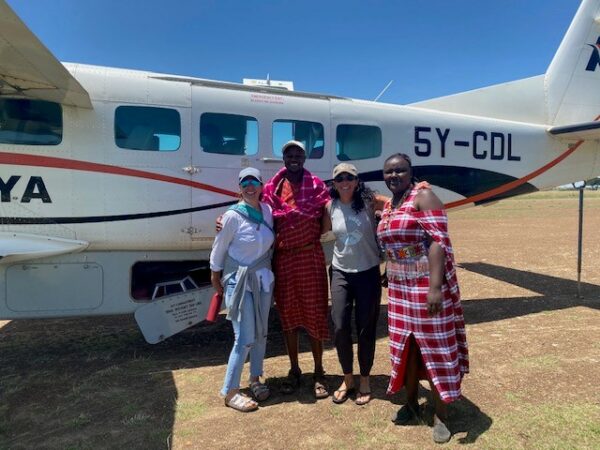 Angela Dugan: Sometimes it's simply the people you meet that come to mind when reminiscing about a safari! We loved our guides, David & Lydia, at Kicheche Mara North in Kenya. The spectacular scenery, incredible wildlife, delectable dining, and amazing accommodations weren't too shabby either.
---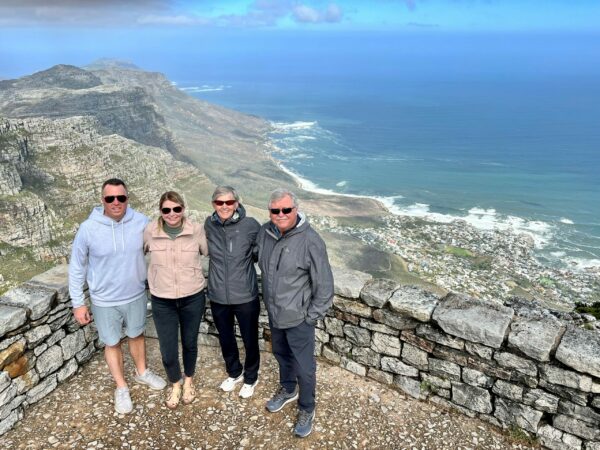 Jenny Falls: This past April, I took my husband and my parents on their first trip to Africa. While on safari, we explored South Africa's Sabi Sand, and then spent some time in Cape Town and winelands. Here we are on our last day on Table Mountain taking in the gorgeous views!
---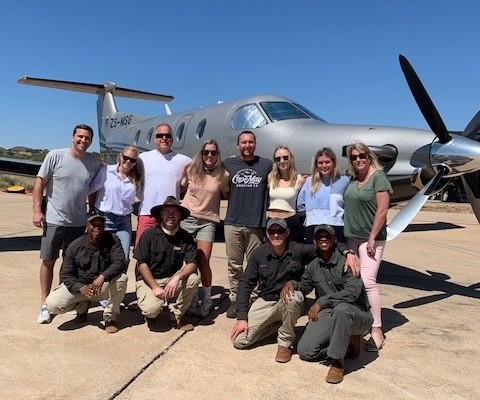 Craig & Kay Beal: A highlight of 2022 was going on safari with family and friends.  It's always extra special to be with first time safari-goers – We don't think it will be their last!
---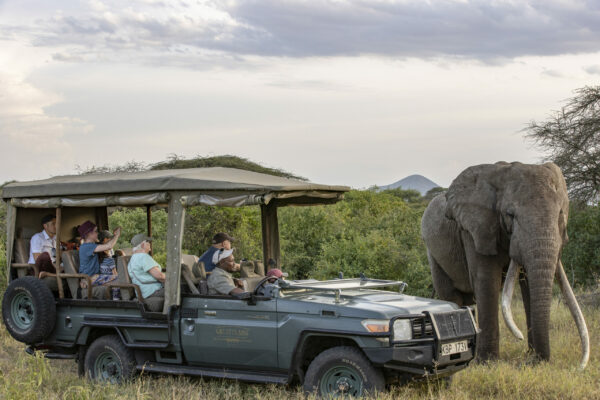 Kota Tabuchi: I took my family and in-laws on an unforgettable trip to Kenya in February and while in Chyuly Hills, we got to witness one of the last remaining Super Tuskers—named One Ton! It was a truly spectacular moment and great for us to all reconnect.
---
Nature's Beauty
Throughout Latin America, Travel Beyonders found themselves immersed in truly breathtaking landscapes. From Costa Rica to Southern Patagonia, we were continually blown away by the beauty of our natural world.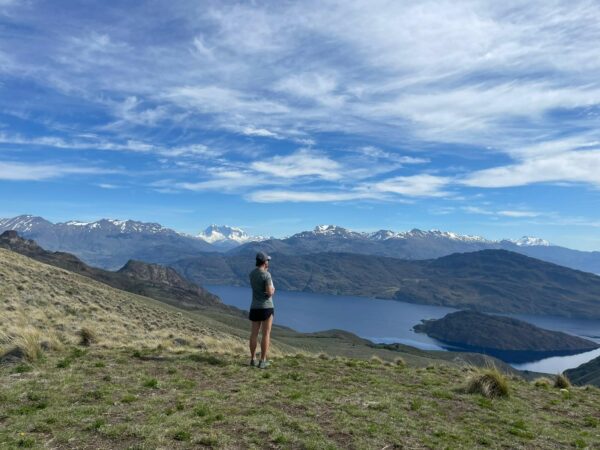 Alison Spencer: While in Chile's Patagonia National Park, my colleague Kayla and I set off on a hike around Lago Chico that ended at this viewpoint, named after the incredible conservationist Douglas Tompkins. Standing there, looking out over the snowcapped mountains and deep blue lake, breathing in the fresh air, I instantly and deeply felt the magic of the park, the wildness of this region, and the importance of protecting it for years to come.
---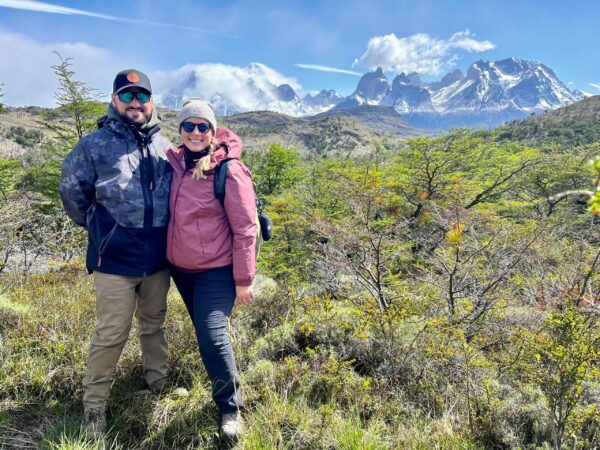 Callie Robinson: While the late October weather in Southern Patagonia can be unpredictable, my husband John and I were rewarded with a beautiful hike along the Lazo Weber trail on our final day in Torres del Paine National Park.
---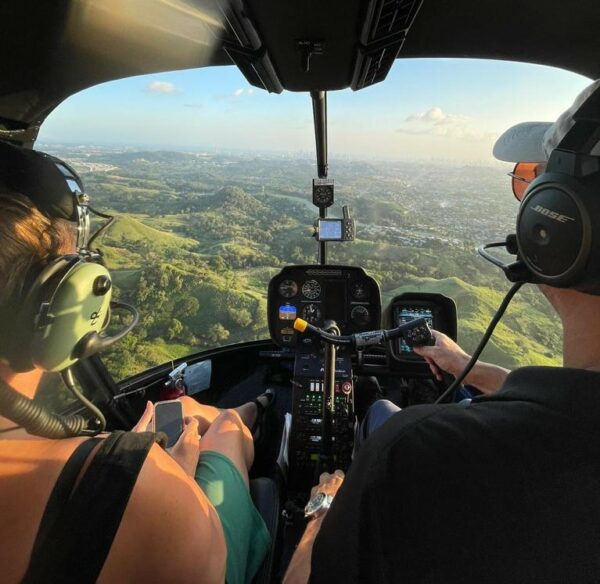 Jennifer Gillmore: In November, I traveled to Panama and had the opportunity to fly across the country via helicopter- from Panama City on the Pacific side to Colon on the Caribbean coast. En route we crossed miles of countryside, colorful small towns, and got a bird's eye view of the famed Canal. On the return we flew low over the winding Chagres River, weaving our way through the rainforest and landing on a remote beach next to the water. A totally epic experience and one of the highlights of my trip!
---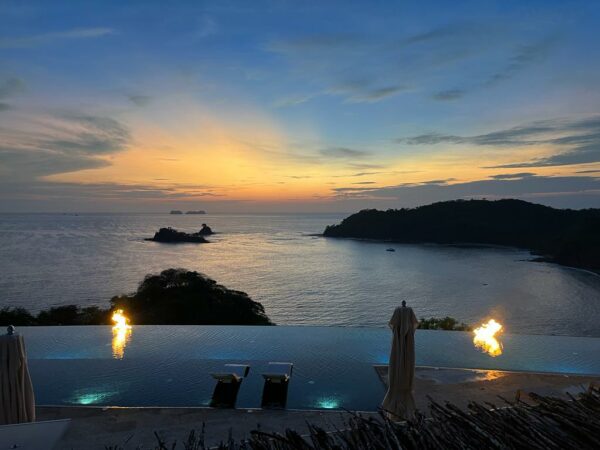 Nicole Cooper: A perfect end to another day in paradise, at Casa Chameleon at Las Catalinas, Costa Rica. Here, the restaurant sets up chairs facing the sunset so that we can all observe and applaud nature's showcase.
---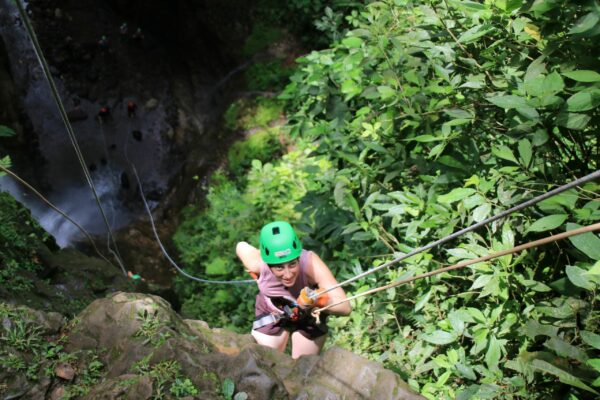 Rachel David: In May, my colleague Nicole Cooper and I went on an adventure to Costa Rica. One of my favorite activities was waterfall rappelling and canyoning near Arenal Volcano!
---
Family Time
There was no more memorable a way to spend our days than with those we love most. Quality time together made for a truly special year.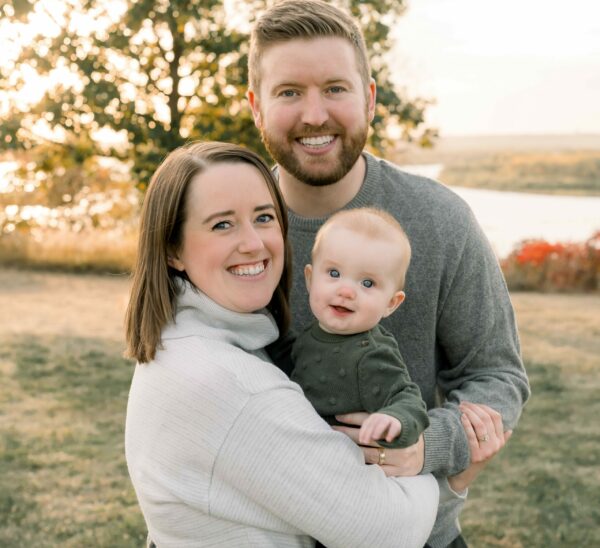 Katie Gomer: This fall,  my husband Kevin, our daughter Charlotte, and I took some family photos. It's been so fun watching our little girl grow!
---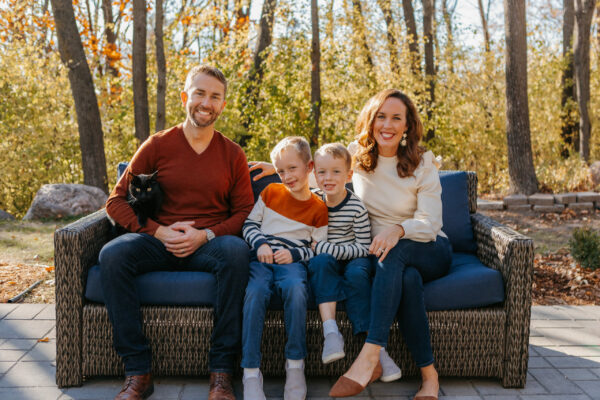 Lainie Overbeck: Late this summer we finished our backyard patio and were able to enjoy some time outside before the snow fell. Pictured here is my husband Paul, our 6-year-old twins Nolan & Ethan, and our first-born "fur baby," Onyx. We can't wait to utilize this space for a full season next year!
---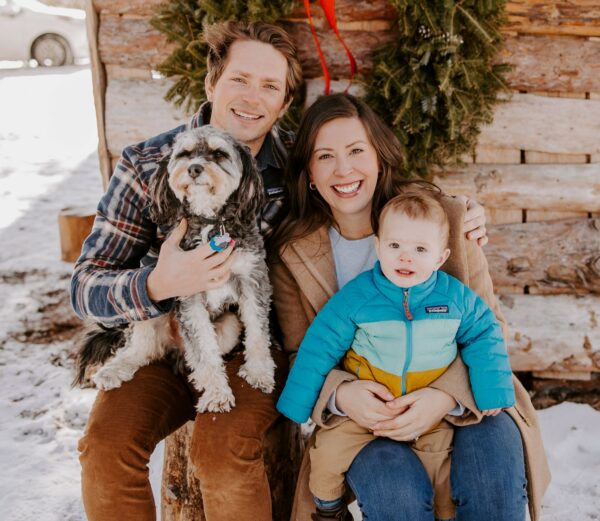 Maggie Telitz: My husband, Aaron, and I loved our first full year with our son, Jack. We traveled to six different states, in addition to Canada. We enjoyed stops at Niagara Falls, beach time in Florida and California, hikes in beautiful Colorado, days at the track to watch Aaron race, and family time in the Northwoods of Wisconsin. Time is a thief and we have been trying to enjoy every moment.
---
Memorable Moments
There were many reasons to celebrate throughout 2022. From weddings to engagements, first time visits to new achievements, it was a year filled with memorable moments.
Elle Ervin: In February, my boyfriend, Johnny and I attended our friend's wedding in Cartagena, Colombia. We had the most delicious food we've ever tasted, explored the vibrant city, the historic streets and (best of all) experienced a traditional Colombian wedding with fantastic music and dancing.
---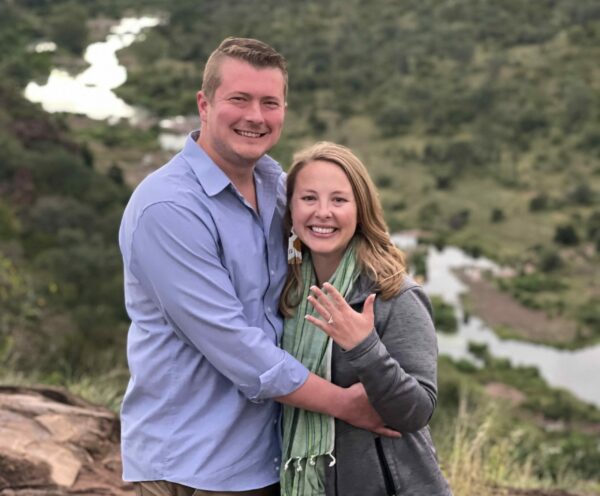 Kayla Torgerson: This is the moment just after Derek proposed to me at Singita Lebombo in South Africa. It was the surprise of a lifetime- and also my birthday!  We are excitedly planning our wedding for September 2023 and our honeymoon for early 2024.
---
Nicole Foels: After many years of having this country at the top of my bucket list, I was lucky enough to spend my first Travel Beyond trip in South Africa. It went above and beyond expectations and I'm officially smitten with Africa. I can't wait to get back!
---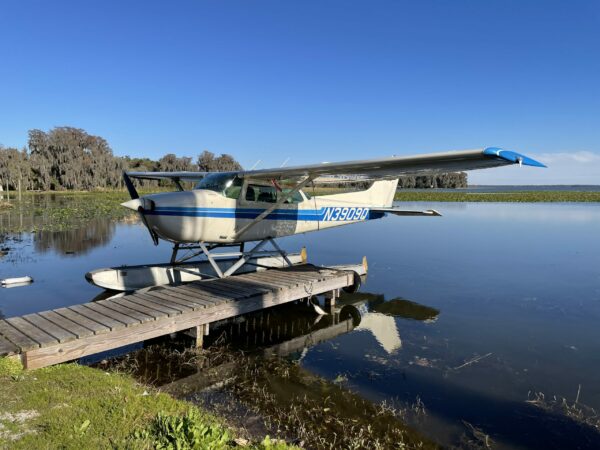 Phil Gain: A true Airline Travel Specialist, I took some time off in February to travel to Lakes Wales, Florida in order to add a Seaplane rating to my pilot license.
---
History and Local Culture
While exploring the world, Travel Beyonders were sure to dive deeply into a destination's local history and culture. Visiting important sites and engaging in traditional activities were a great way to not only expand our knowledge but also feel more connected to the places we visited.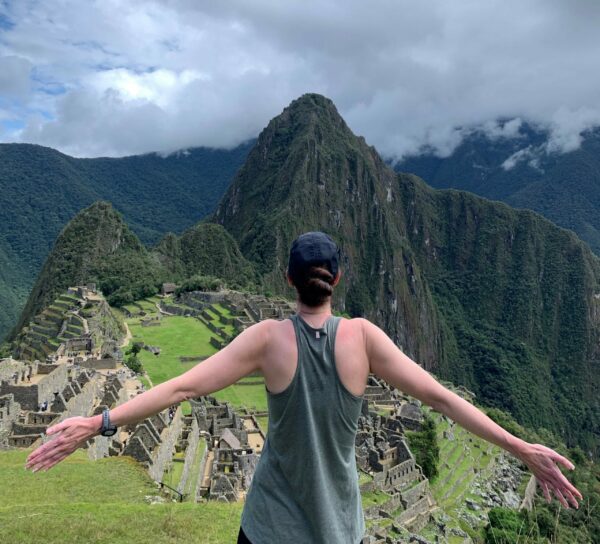 Alexis Noack: Taking it all in at Machu Picchu! This photo was taken on my first trip to South America this past March. It had always been a bucket-list item to make it to this historic Inca site and arriving there after hiking the Inca Trail was the highlight of my trip!
---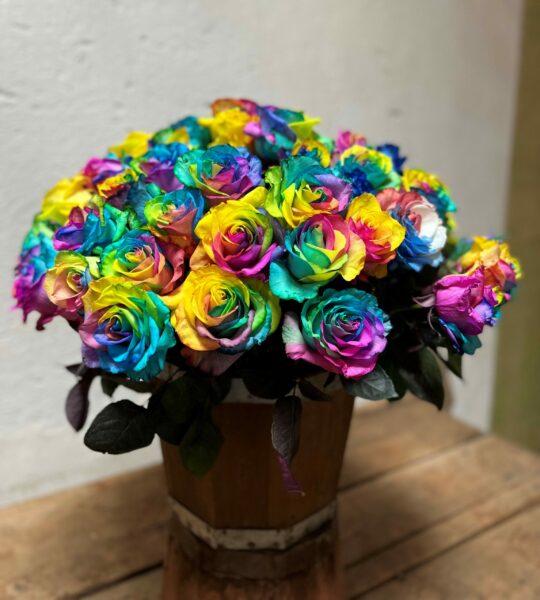 Joleen Soderberg: Ecuador is one of world's largest producers of roses and just outside of Quito you will find Hacienda La Compañía, one of the historic plantations growing these beautiful flowers today. 38 varieties of roses are grown here so you are guaranteed to find a color that catches your eye. (Yep, even tie-dyed!)
---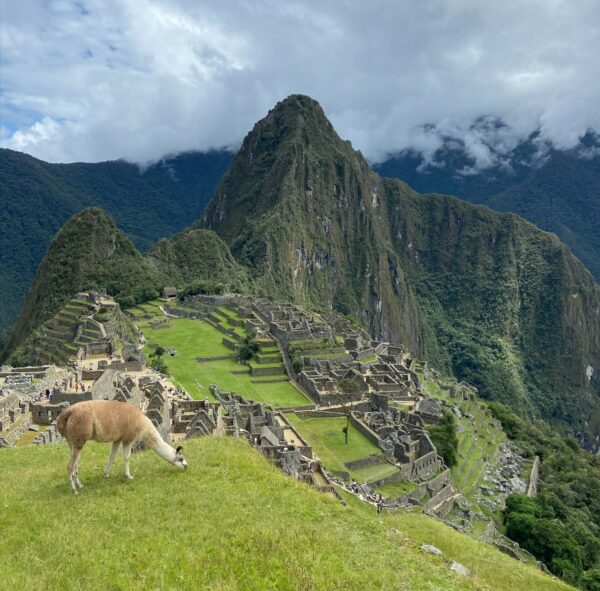 Kyndall Beal: On our amazing trip to Peru in March, my colleague Alexis and I were able to trek to Machu Picchu. It was one of the more difficult hikes I've taken, but the stunning views made the climb well worth it.
---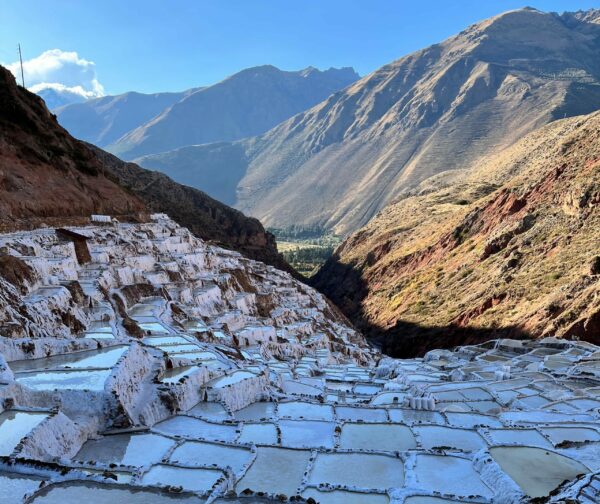 Natalie Dmytrenko: I traveled to Peru this spring and visited the iconic salt pools of Maras in the Sacred Valley of the Incas.  The 3,000+ salt ponds have been traditionally "mined" by local families to extract natural salt since pre-Incan times (c. 200-900 AD)!
---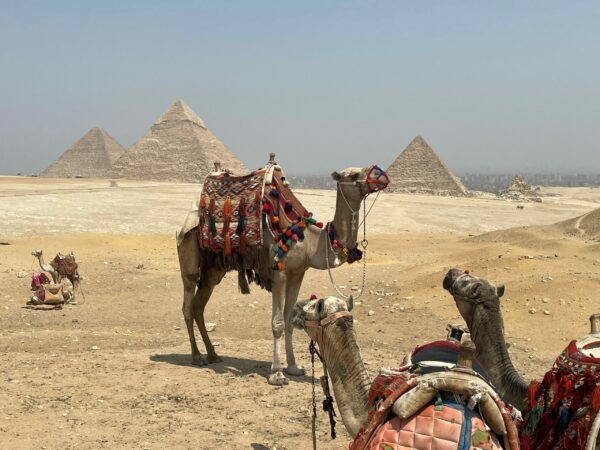 Rose Loggi: I was thrilled to have a chance to return to Egypt again in 2022, since it had been far too many years since my last visit. Egypt is truly an amazing destination, and what better image to capture the wonder and mystery of this magical place than the colorful camels posing in front the pyramids of Giza, just outside of Cairo. Built over 4500 years ago, seeing the great pyramids never fails to impress!
---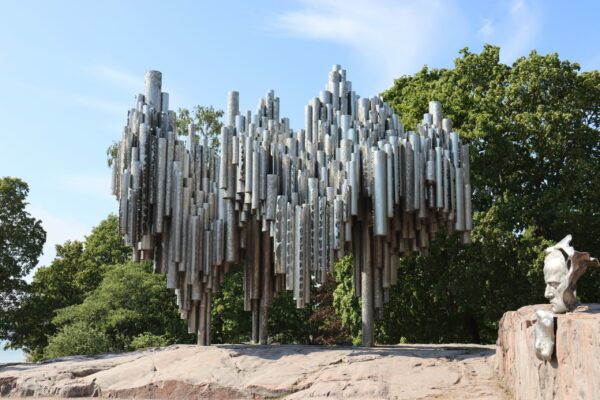 Bob Gaston: In August, I headed out on a Silversea trip around the Baltics and spent some time in the Finish capital Helsinki. While here, I visited the Sibelius Monument, created in honor of the composer Jean Sibelius. The steel pipes welded in the shape of waves are meant to embody the essence of his music.
---
Family Travel
If there's one thing better than travel, it is doing so alongside family members and this year, Travel Beyond staff ventured far and wide!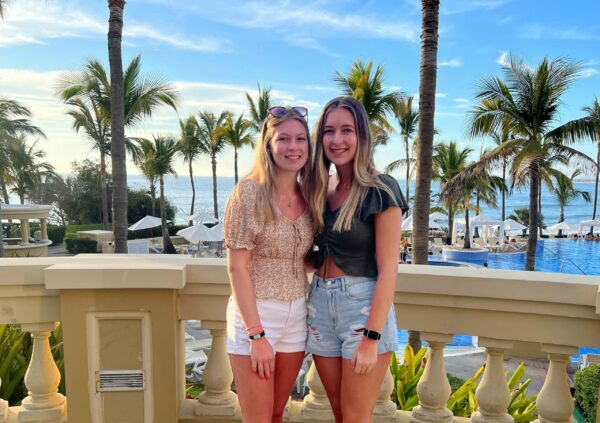 Erin Johnson: In March, I took my 2 beautiful daughters to Mazatlan to celebrate their graduations, one from college and one from high school.
---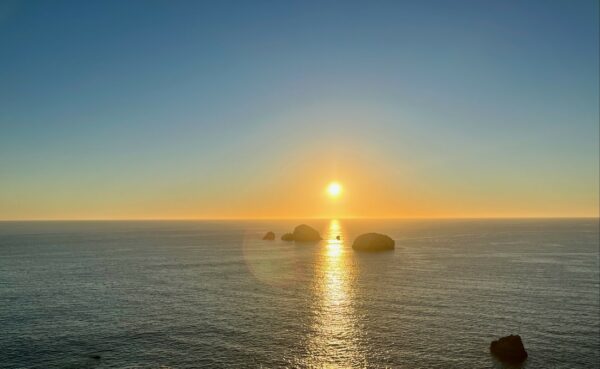 Jayme Madson: In February, my family and I escaped the cold weather in Minnesota and headed south to Mazatlán, Mexico. We spent a week celebrating several milestone birthdays and soaking up the sun.
---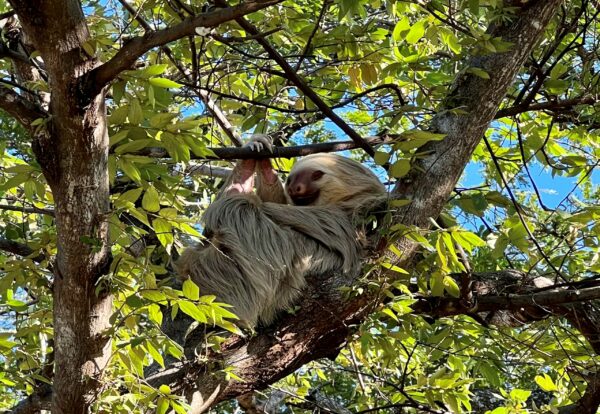 Katie Hughes: Earlier this year, I visited Costa Rica with my husband and children. While exploring, we spotted this sloth relaxing in a tree. I love the expression on his face! He is almost smiling but can't be bothered, or waste the energy, to open his eyes.
---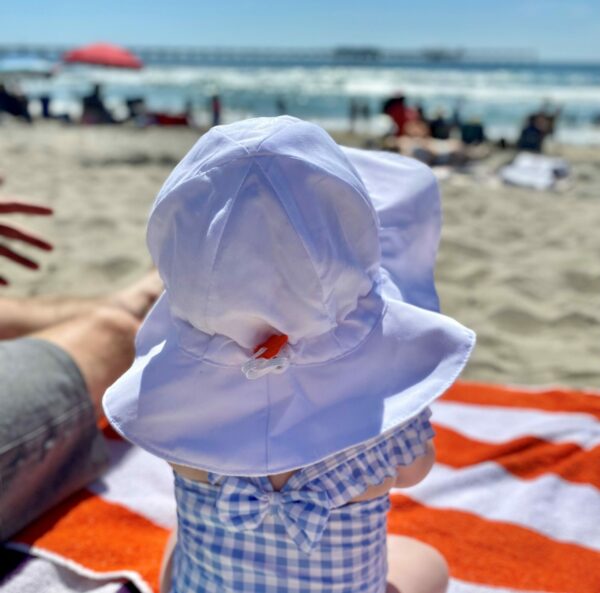 Kayla Parrack: This year, we took our first family vacation to San Diego. Our daughter got to experience her first flight and touch the ocean!
---
So Many Primates!
Primates took center stage on many of our trips to Rwanda and Uganda this year. Their quirky personalities and behaviors proved endlessly entertaining and served as a reminder of just how similar we are to these incredible animals.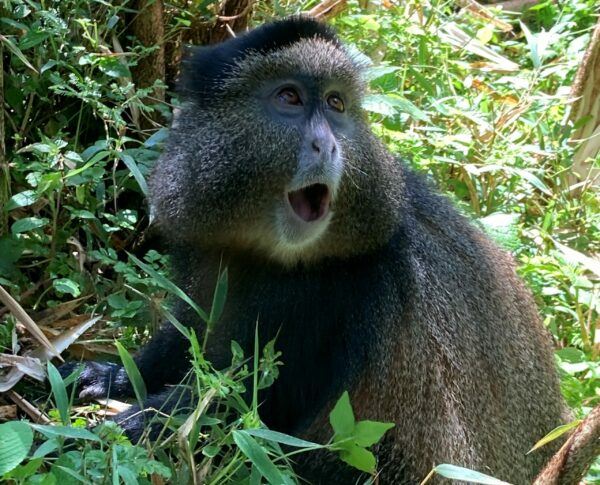 Dianna Upton: After seeing the mountain gorillas in Volcanoes National Park, you might think that nothing else can compare. But these playful golden monkeys were so active, so interesting, and so fun to watch! I could have observed them forever, but we had only an hour and it flew by. I was surprised just how much I enjoyed this visit and seeing them in their forest habitat.  It was amazing and highly recommended for anyone who visits Rwanda.
---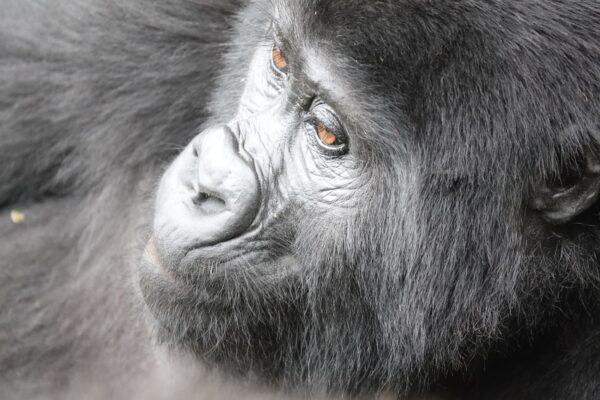 Jenny Mikkelson: Once again, I found myself observing a family of mountain gorillas, but this time in Bwindi Impenetrable National Park, Uganda in November. My group spent an hour with the Rushegura Family, made up of 19 gorillas, including 3 silverbacks and an 11-month-old infant. We felt like part of the family  as we watched them carrying on with their daily activities—everyone eating, juveniles playing, and the silverbacks keeping an eye out to protect the family. I once again had to pinch myself and felt so incredibly grateful to have had such a moving experience.
---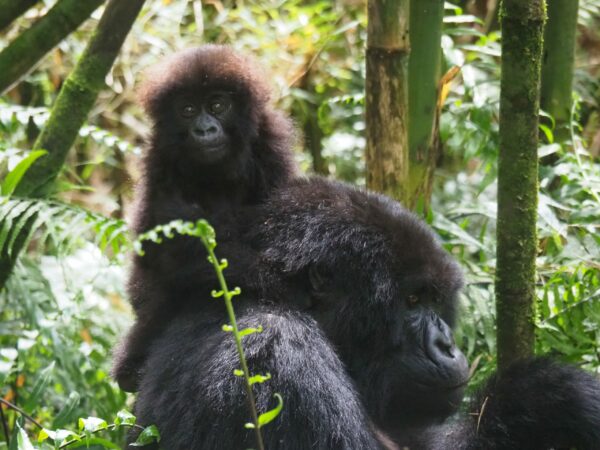 Megan Huntoon: This past October, I had the opportunity to see the endangered highland mountain gorillas while in Rwanda's Volcanoes National Park. We came across the Susa Family and witnessed this this playful youngster taking a ride on mom's back!  To say it was the trip of a lifetime would be an understatement.
---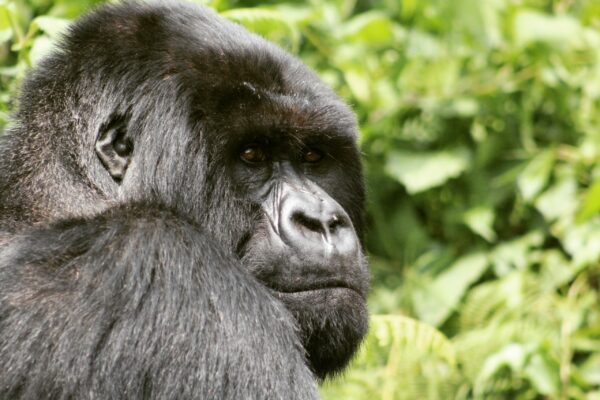 Melanie Reger: This past October, I got to spend time with the mountain gorillas in Volcanoes National Park, Rwanda. What a dream come true to witness these astonishing animals in their natural environment. I also was able to visit the Ellen DeGeneres Campus of the Dian Fossey Gorilla Fund which was very informative and an interactive way to learn more about the wild animals before seeing them out in nature.
---
Stephanie Bassi: Before working at Travel Beyond, I was a primate zookeeper and spent every day with great apes. For the past 3 years I have helped clients get to see these wonderful animals in the wild, but in October, it was my turn! I took this photo of a young gorilla from the Isimbe group in Rwanda's Volcanoes National Park.
FROM OUR TRAVEL BEYOND FAMILY TO YOURS, HERE'S TO A 2023 FILLED WITH GREAT COMPANY AND EPIC ADVENTURES!