While on safari, the majority of your time is spent in a safari vehicle to view the wildlife. However, many properties throughout Southern and East Africa have created a unique and exciting alternative by constructing photographic hides for guests to view wildlife from a protected spot outside a vehicle. These hides vary in their look – some are dugout into the ground, some are lookouts up high, and some are even in the middle of the water. But regardless of their form, they provide special vantage points for viewing the wildlife and allow travelers to feel closer to the action.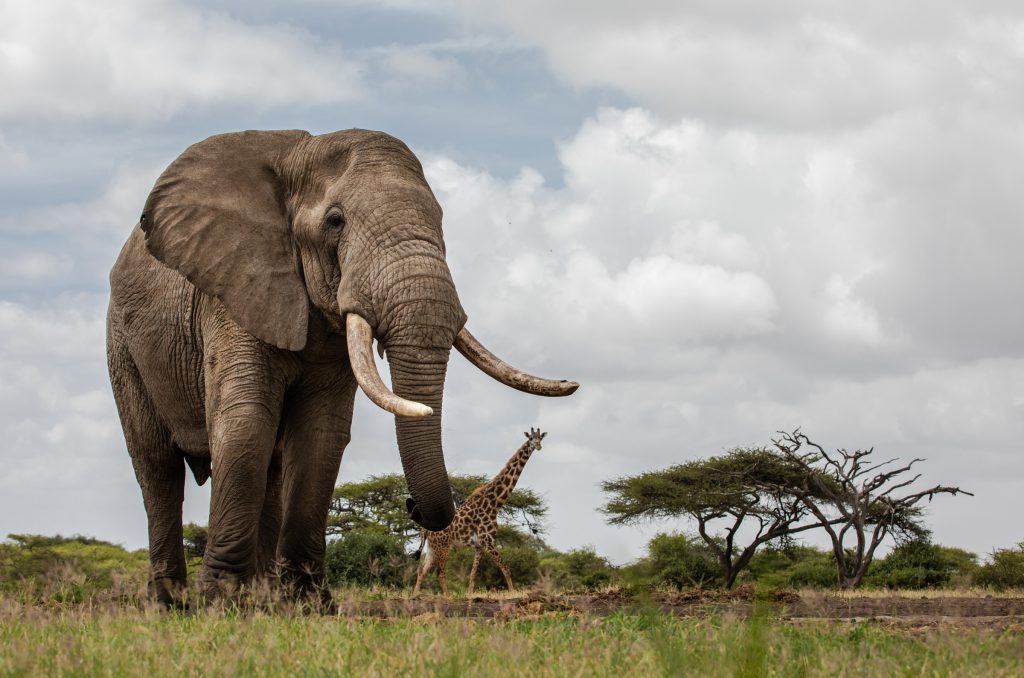 Mashatu Lodge, Botswana
One of the better-known hides is located at the Mashatu Game Reserve in the eastern portion of Botswana. The Matebole Elephant Hide is a favorite of guests – it sits next to a watering hole and has massive numbers of animals visiting. It's very well-known for the number of elephants that visit each day. Novice and professional photographers alike will enjoy this experience. Another great perk is that a professional wildlife photographer will be in the hide with you to assist with your photo skills!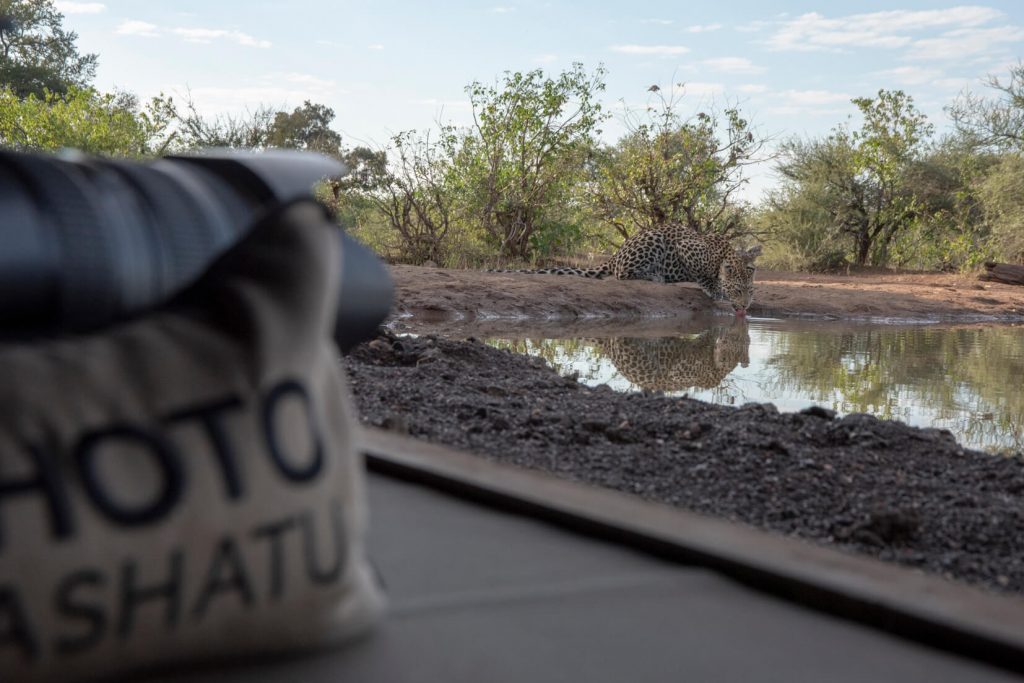 Shenton Safaris, Zambia
Shenton Safaris offers many different hides to choose from, depending on the experience you're looking for. Owner Derek Shenton is an avid photographer himself, and they even have a photographic workshop at Kaingo Camp where they will help you edit your photos. One unique experience is at the Carmine Bee-eater hide, which faces directly towards one of their nesting sites. The hide location may change each year and can be a fun journey to get to it! Knowing that not everyone is a keen birder, they also offer more traditional experiences like the hippo hide and elephant hide.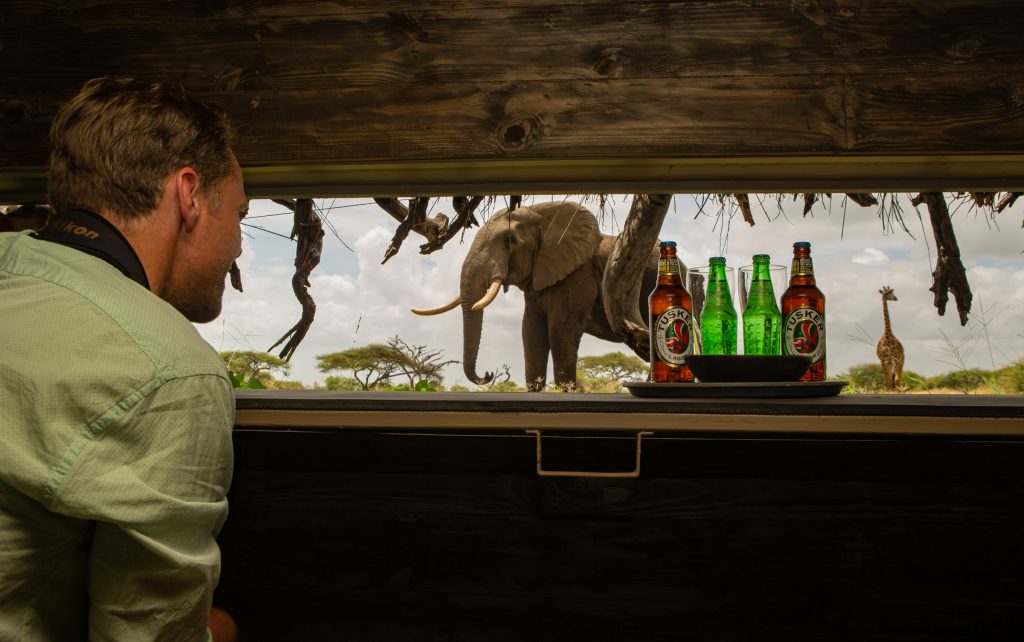 Little Makalolo, Zimbabwe
The log pile hide at Little Makalolo is made of fallen tree stumps. These are packed around the seating area to keep the elephants away, but allows for a great vantage point in viewing the majestic animals. This hide is a little distance from camp – far enough away that more secretive creatures like sable will come and drink at the water without the fear of humans in camp. In the dry season of June through November, it is not unusual to be surrounded by a few hundred elephants as you sit in the hide in the late afternoon!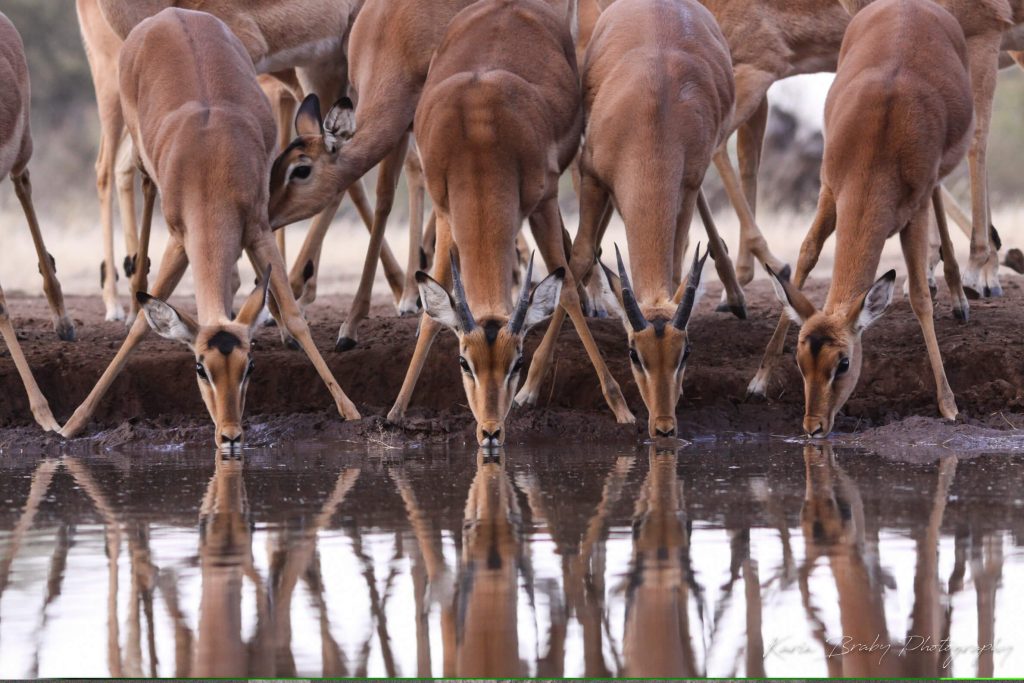 Ol Donyo Lodge, Kenya
At Ol Donyo Lodge, there are two photographic hides – one that is at ground level and one that is in a sunken container. There is a waterhole in front of the lodge that both of the hides face. The waterhole is created via recycled gray-water used by the lodge and then filtered through a lava rock system before it gets to the water hole. This spot gets a lot of traffic from the famous "big tusker" elephants that call the Amboseli area home.
Singita Pamushana, Zimbabwe
Located at one of the waterholes at Singita Pamushana, this photographic hide is setup quite nicely, in true Singita fashion, with great furnishings. They'll even bring down a cooler of drinks to enjoy while viewing the animals. A wide range of wildlife is found here – not just elephants, but a lot of general grazers, leopards, and even rhinos. This hide is very productive, especially during the dry season.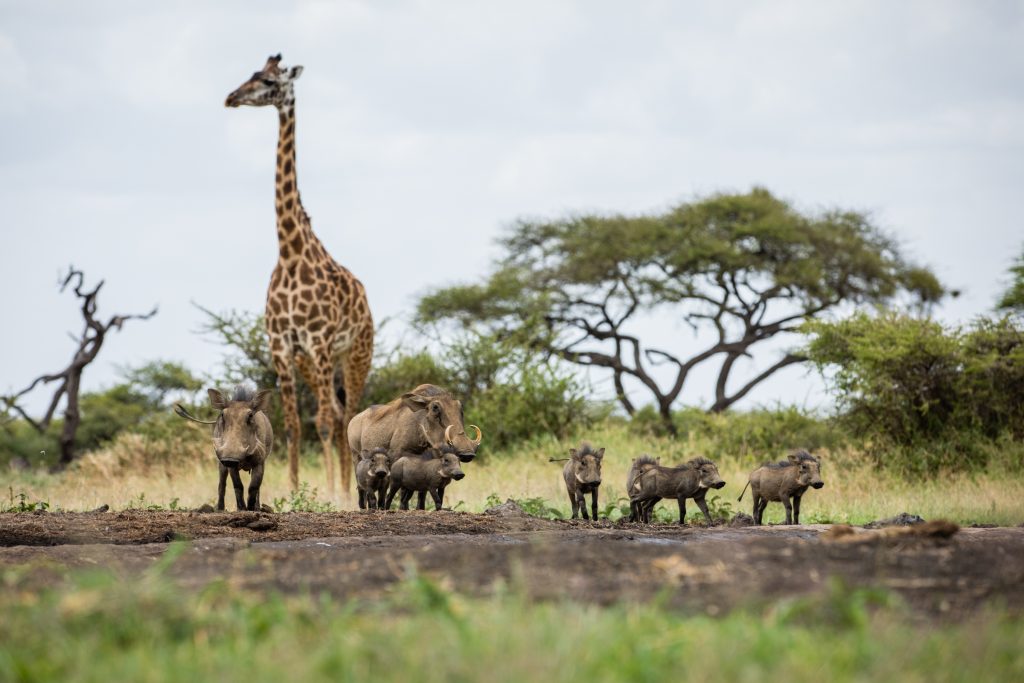 If photographic hides are of interest to you, talk to your consultant about any opportunities for your next African safari. Photographic hides are just one way to add variety to the way you view wildlife, and your consultant can come up with other fun ideas as well!