This spring, we took our first family trip to Southern Africa over our kids' spring break (late March to early April). This was the farthest we had ever traveled with my 15-year-old son and 14-year-old daughter, but we managed to pack a lifetime of experiences into just twelve days. We spent time in South Africa and Botswana with a blend of city and safari. When asked what we enjoyed most, individually each one of us will give you a different answer, but collectively we agree that by far, the most amazing and unexpected experience was a visit to The Matebole Elephant Hide (also known as The Hide) at Mashatu Lodge located in the Mashatu Game Reserve of Botswana.
The Hide is a highly sought-after experience for those with a passion for photography, but we are testaments that everyone will enjoy it. The container-like structure is built into the ground, and the exterior is camouflaged to blend in with the natural surroundings. We walked down the stairs to find a clean, comfortable room with stools. The shutters were propped open on the narrow, rectangular window which spans the length of the room. We took our places at the counter and used the bean bags to rest our cameras on. Outside the window is a watering hole which draws animals to drink and bathe, giving us a close, ground-level view of whatever animals chose to grace us with their presence. We were excited to see what (if anything) would come our way!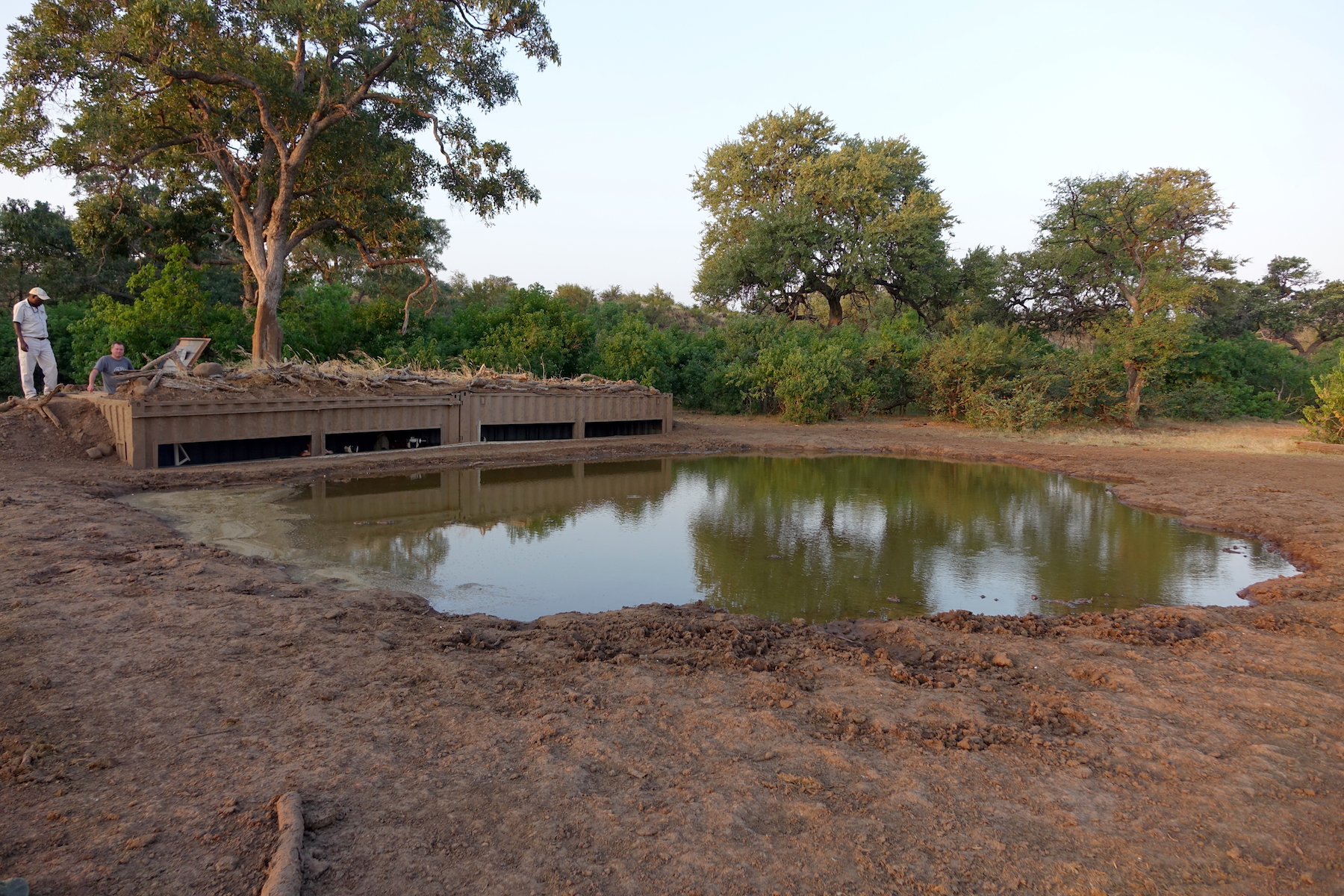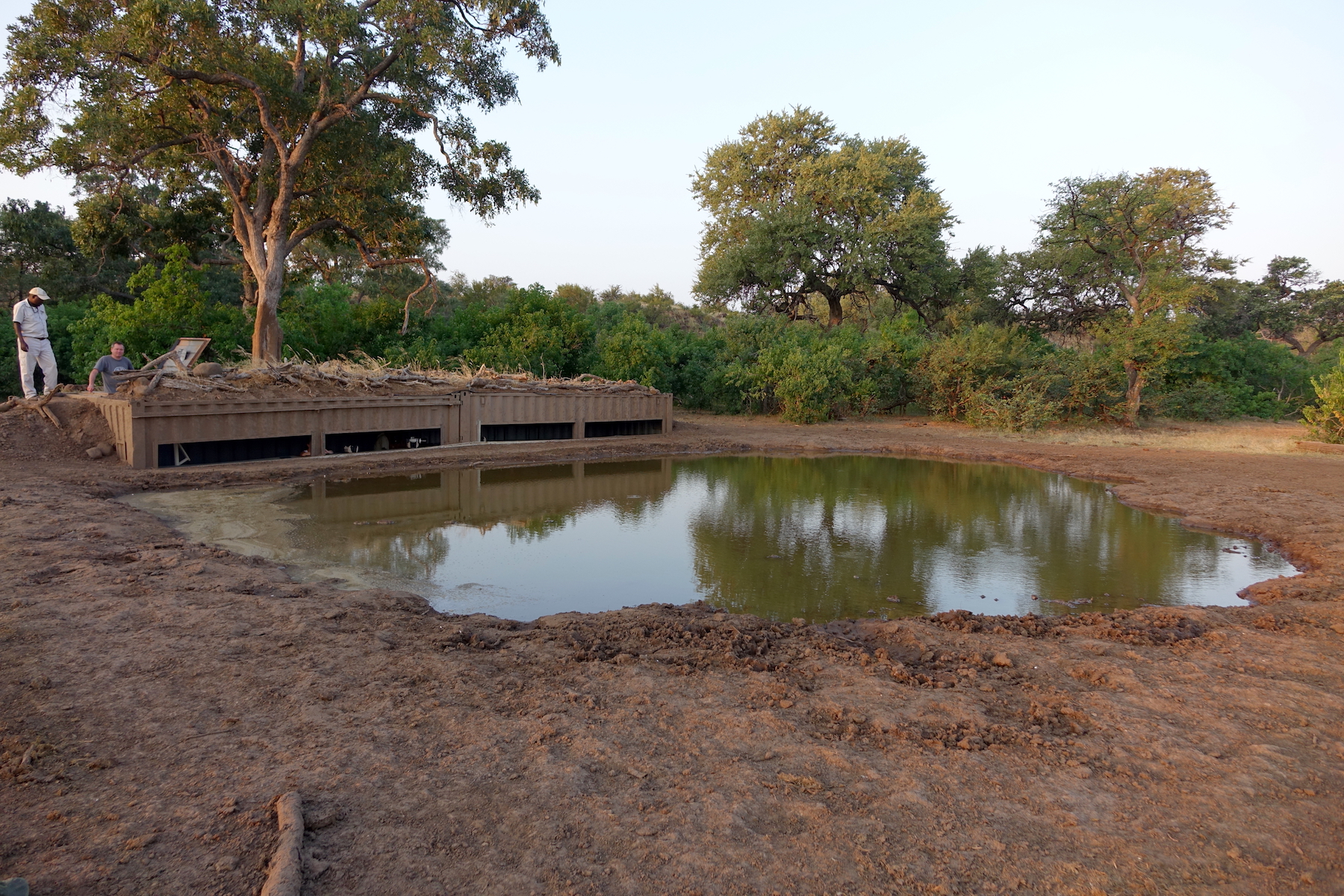 In the distance, we watched an implausibility of Wildebeest who had already been to the watering hole. (Yes, that's really what they call a group of Wildebeest!) After a brief period, much to our surprise, a sounder of Warthogs appeared, including a sow, boar and five piglets. The piglets eagerly made their way to the waterhole without hesitation and began to drink, some even on bent knee. The sow and boar cautiously stood by, making sure they were safe. They would look directly at The Hide as if they sensed our presence. Our guide motioned with his finger to his lips for us to be silent, and we could hear the slurping noises of the piglets as they enjoyed their drink. Warthogs resemble a pig but have some unique features. It was amazing to see they are mostly bald with a wild strip of long hair on their back (which resembles a mane) and the adults have long tusks. Satisfied, they wandered off.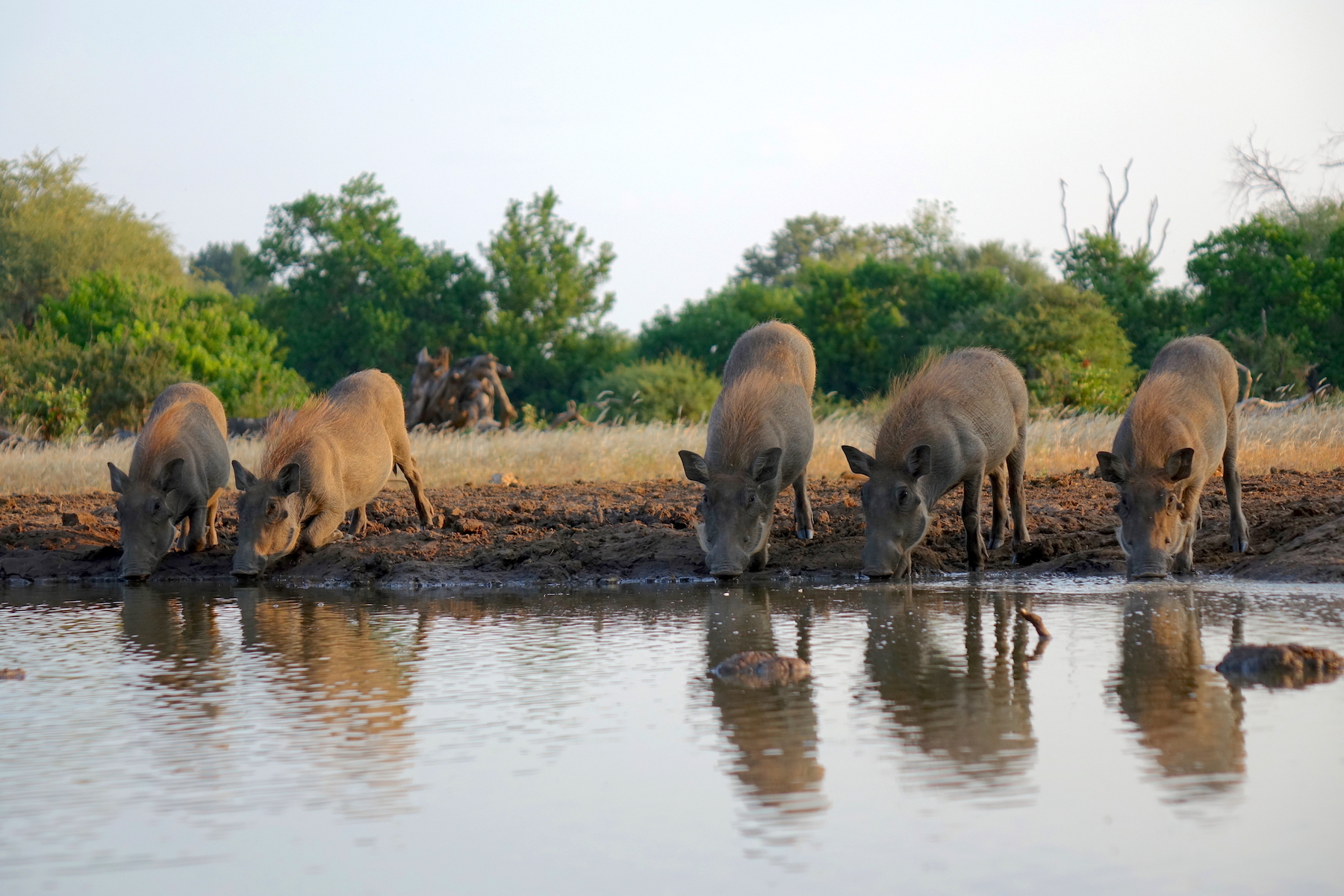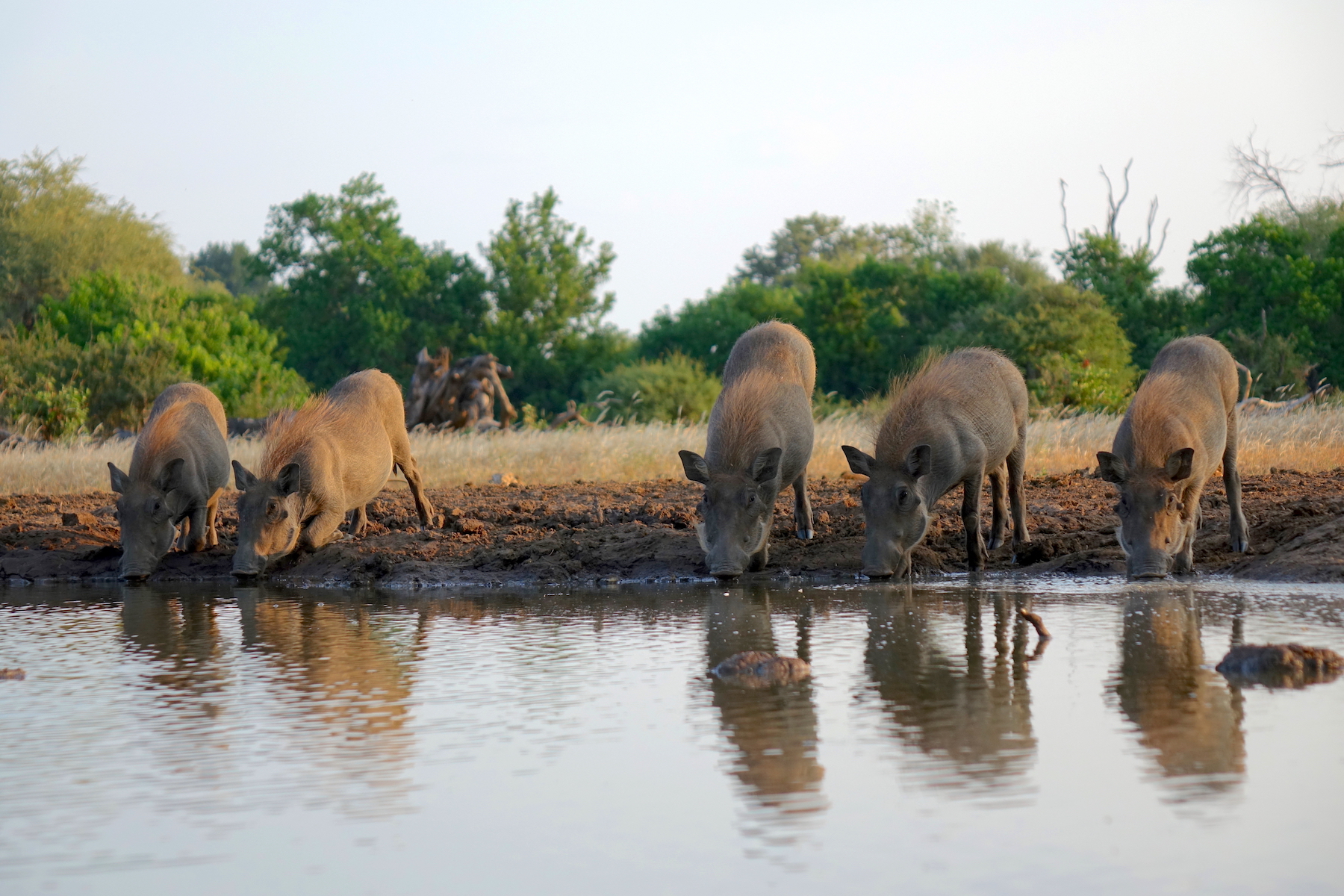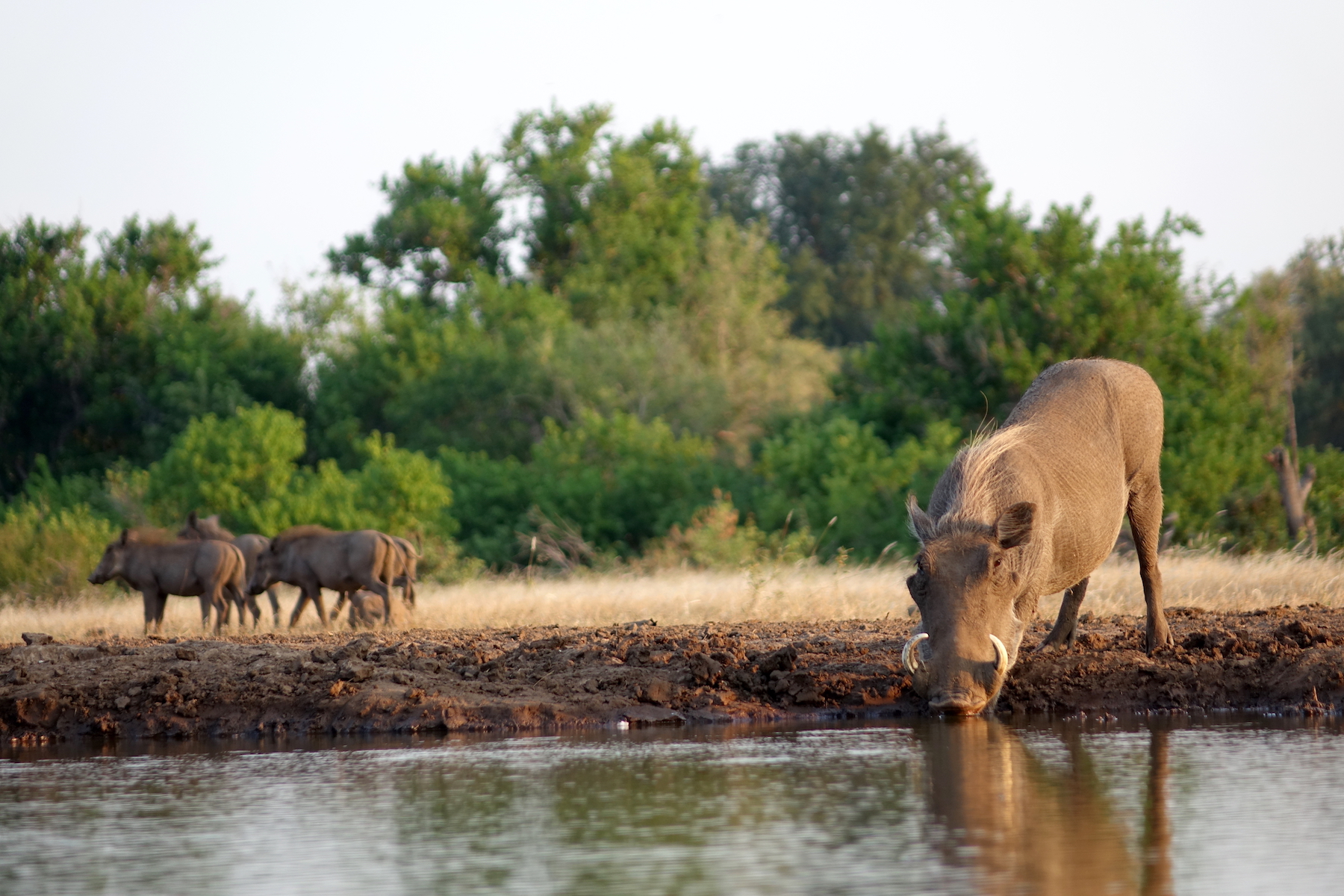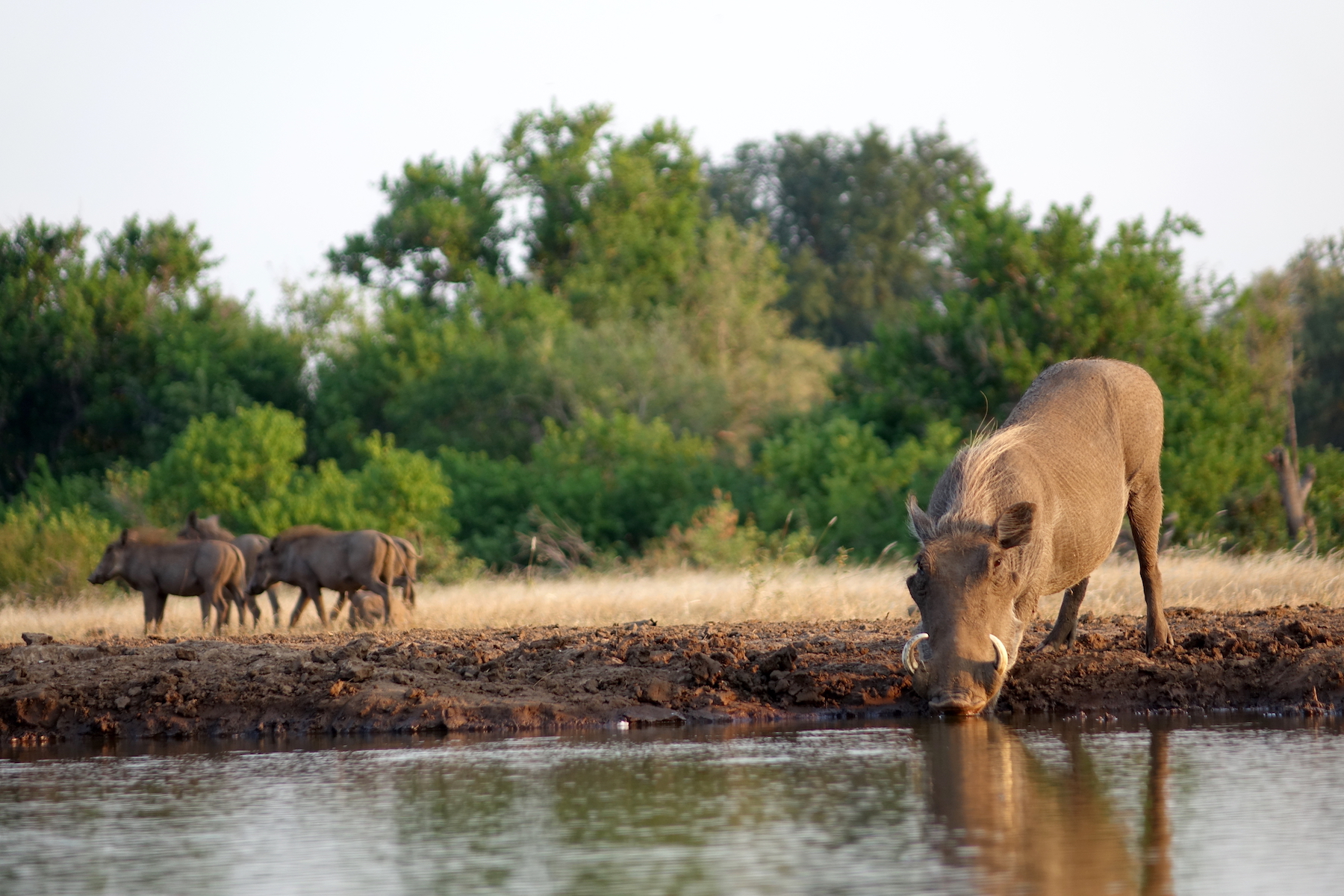 While we were waiting to see what would arrive next, our guide Spike and our tracker Aaron suggested we enjoy our sundowners in The Hide to finish out the day. We were unanimously in favor of that! After a short period, we heard some rustling in the brush, followed by a herd of elephants walking up to the waterhole. Jackpot! They kept coming and coming with over twenty in all. We had never seen so many elephants at one time of varying shapes and sizes, including adorable calves. Our guide estimated one calf was merely a few days old, as it was having trouble standing in the mud at the edge of the waterhole.
Mashatu stands for "Land of the Giants," referring to the majestic elephants. These animals are big, beautiful and playful. For most, the objective seemed to be drinking water. We watched for the longest time as the elephants repeatedly filled their trunks, swung it to their mouths and then drank it. As if that wasn't enough, it was an extremely hot day, and a few of the big elephants embarked on a mud bath. They sprayed themselves to cool off and to protect their skin from sun burn by covering it with mud. Being this close, I actually felt the mud lightly spray against my face from one of the elephants. Now that is an authentic experience! We were entertained by the herd for well over 30 minutes and the smiles on the kids' faces will forever last in my mind. As quietly as the elephants came, they retreated into the bush.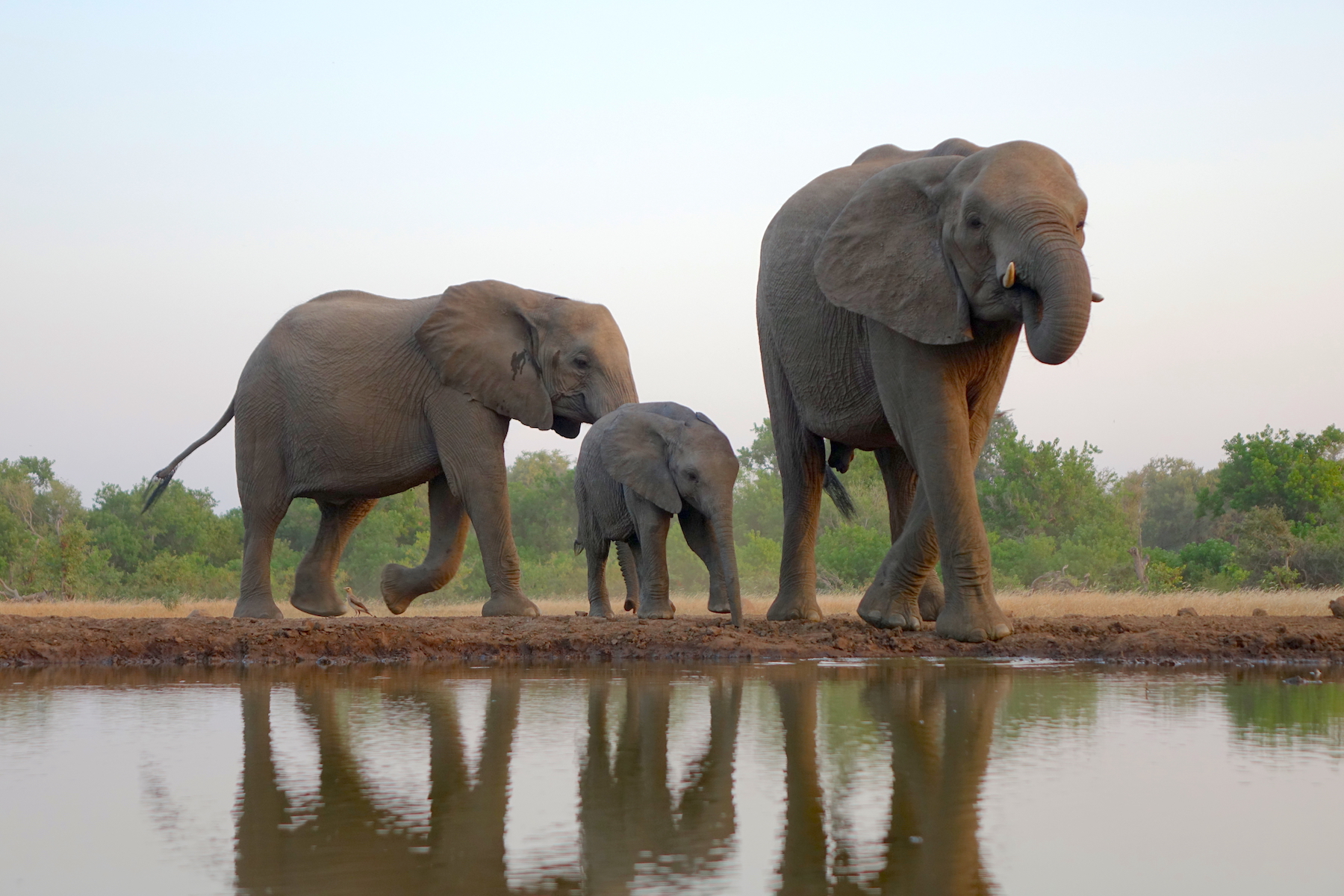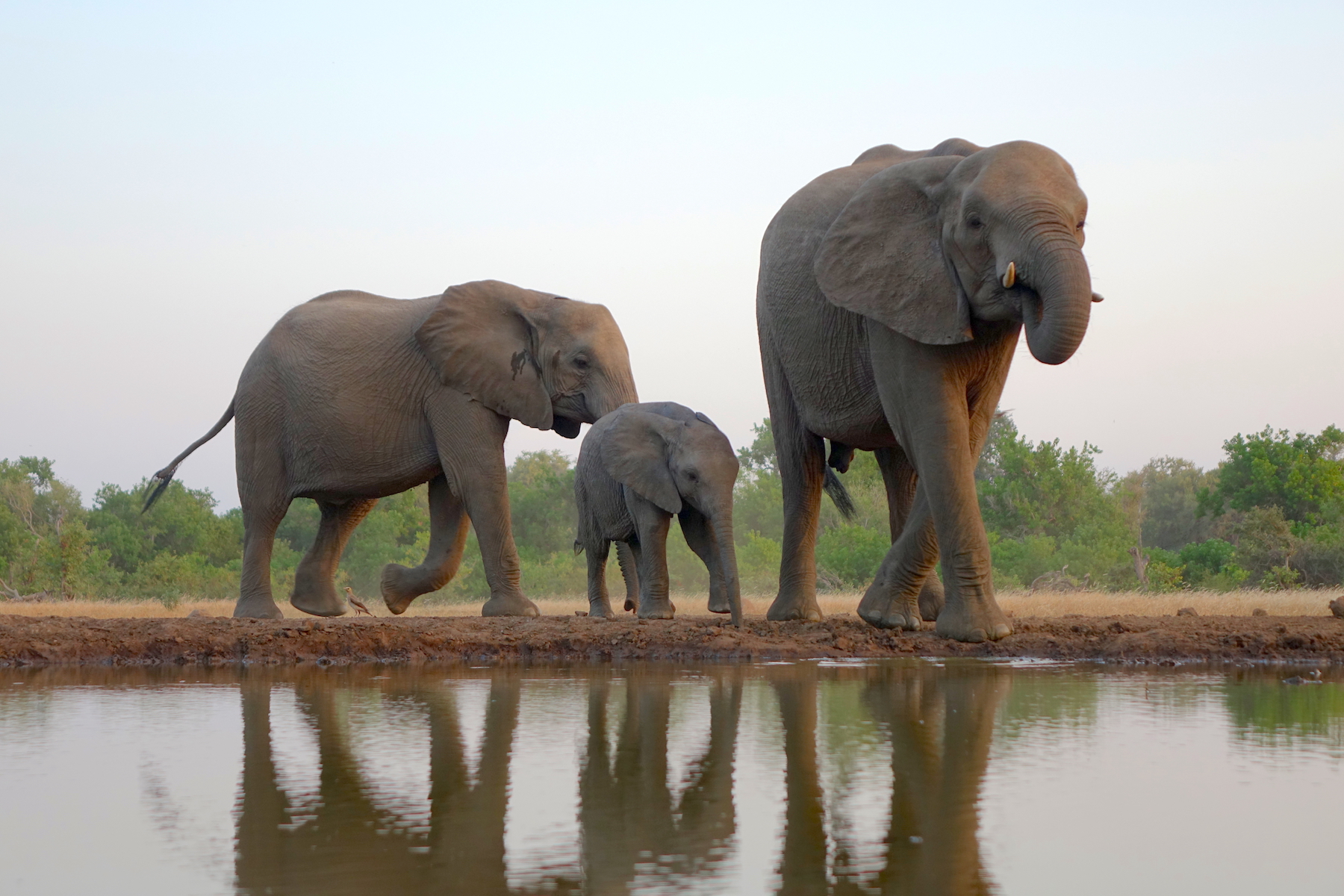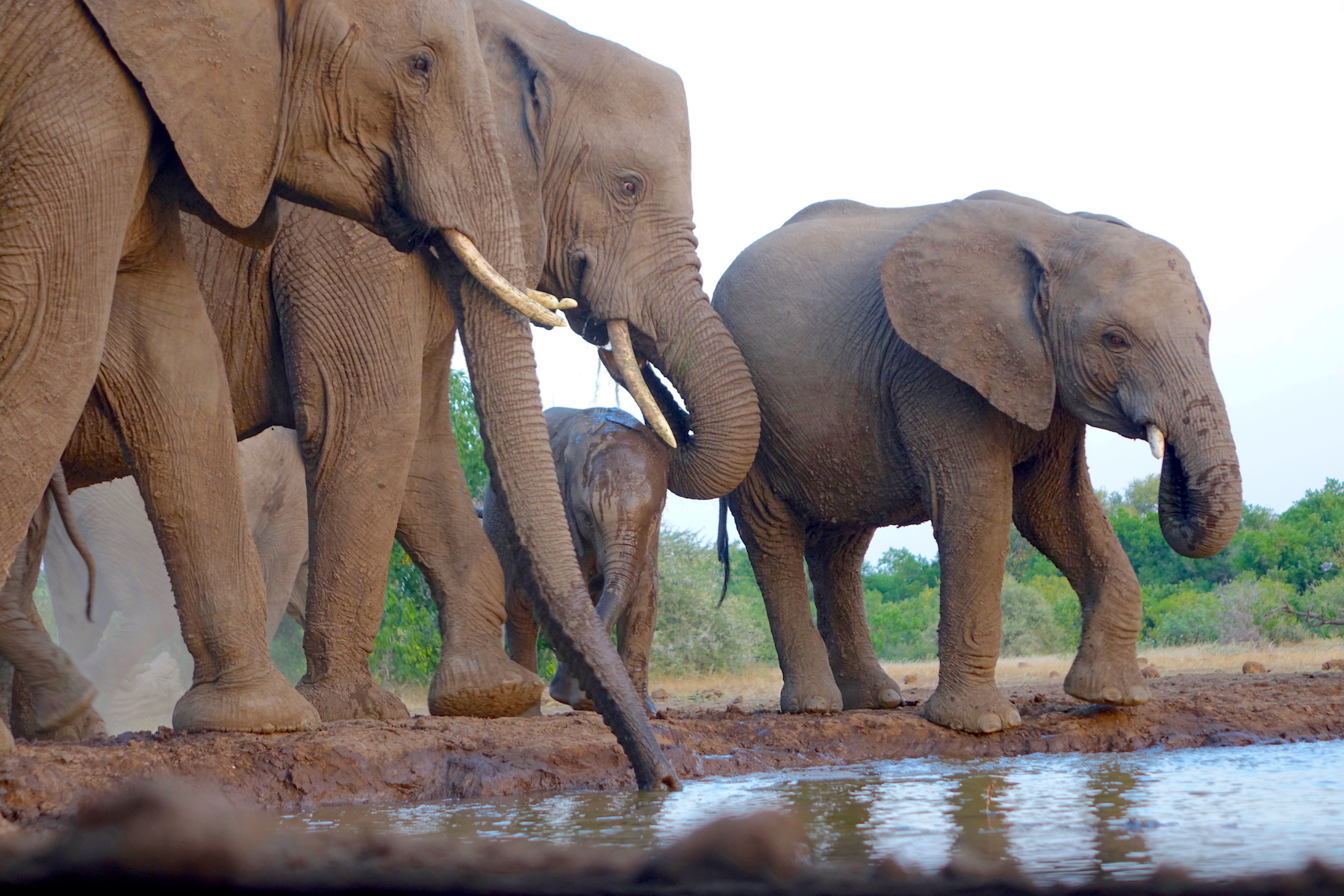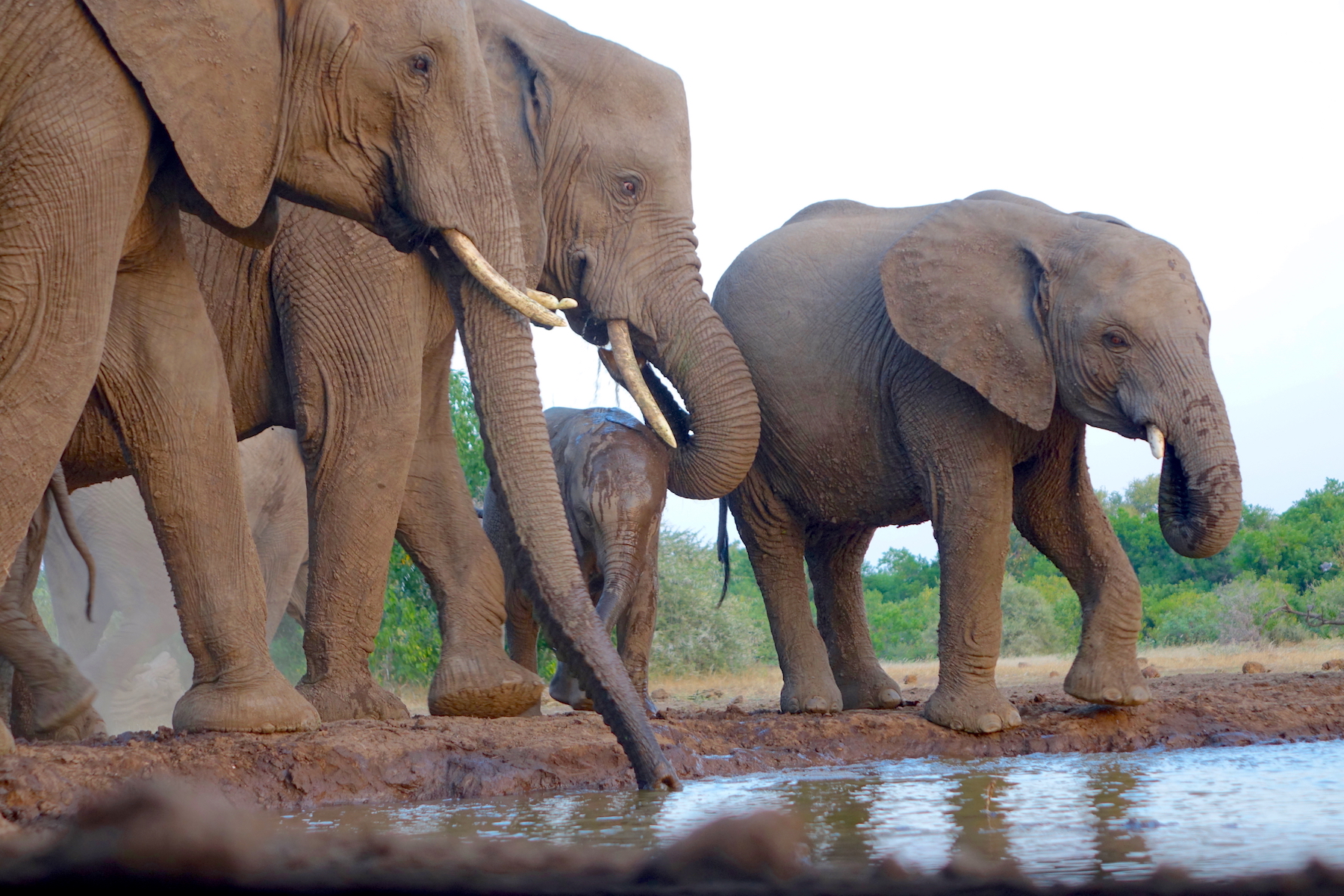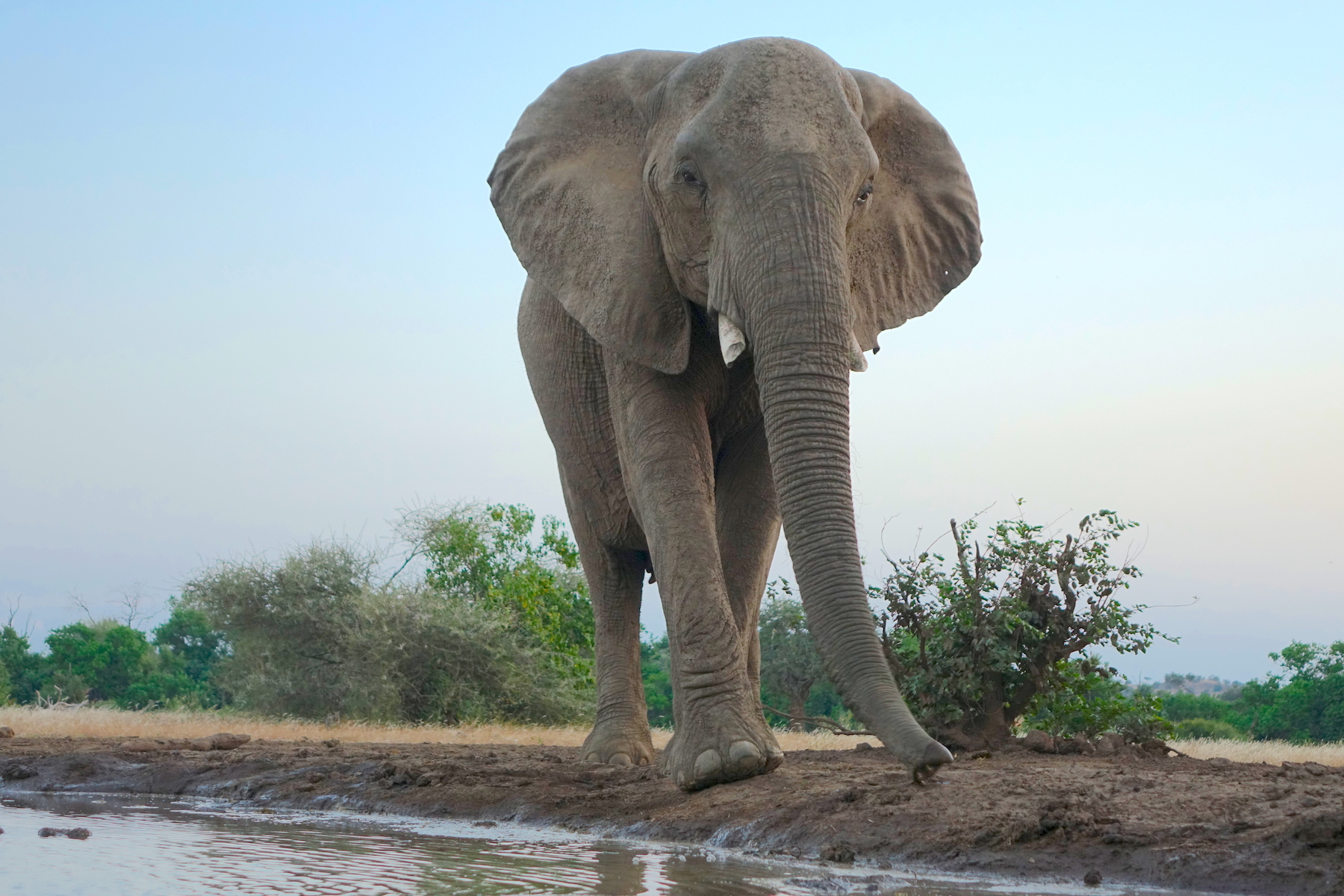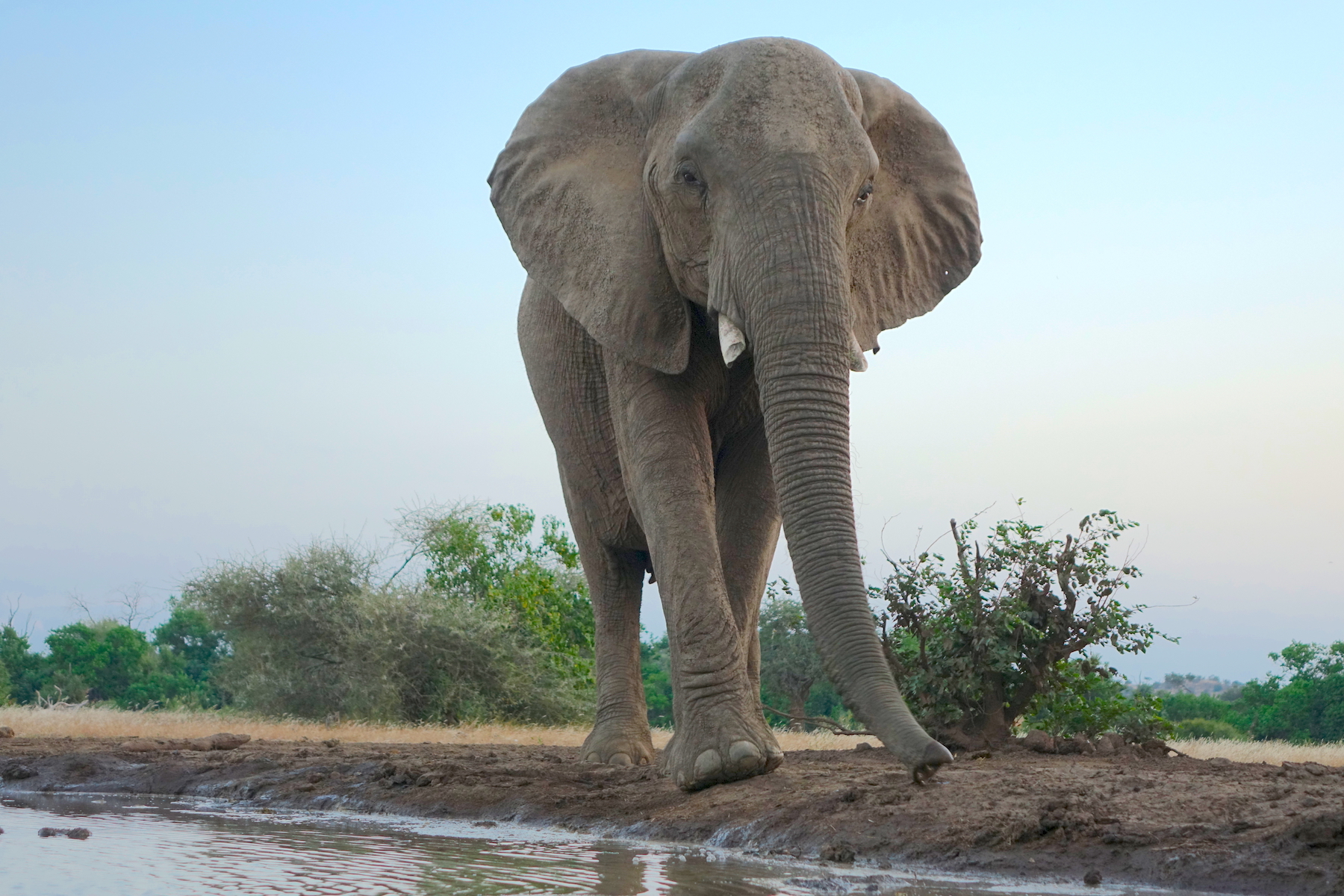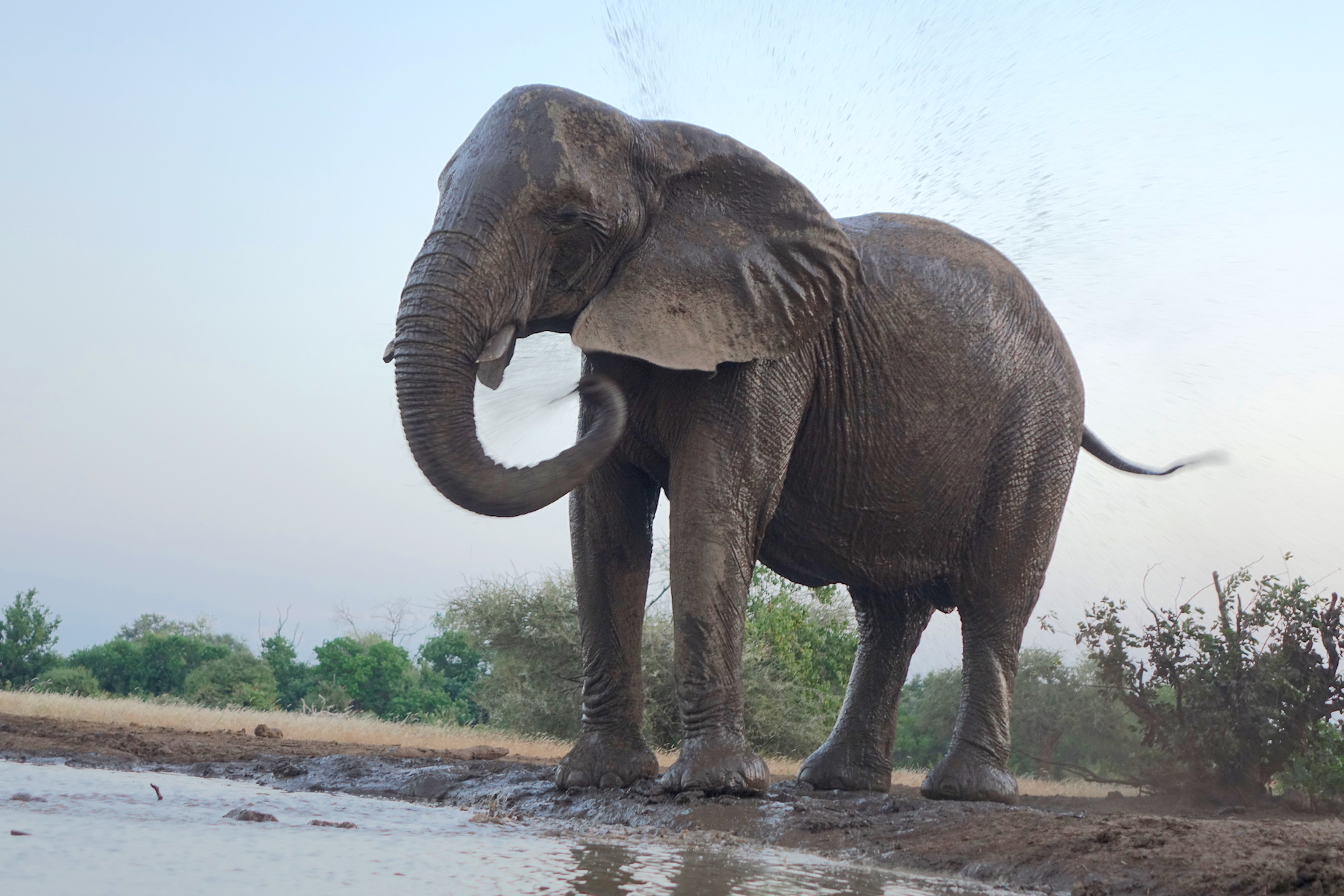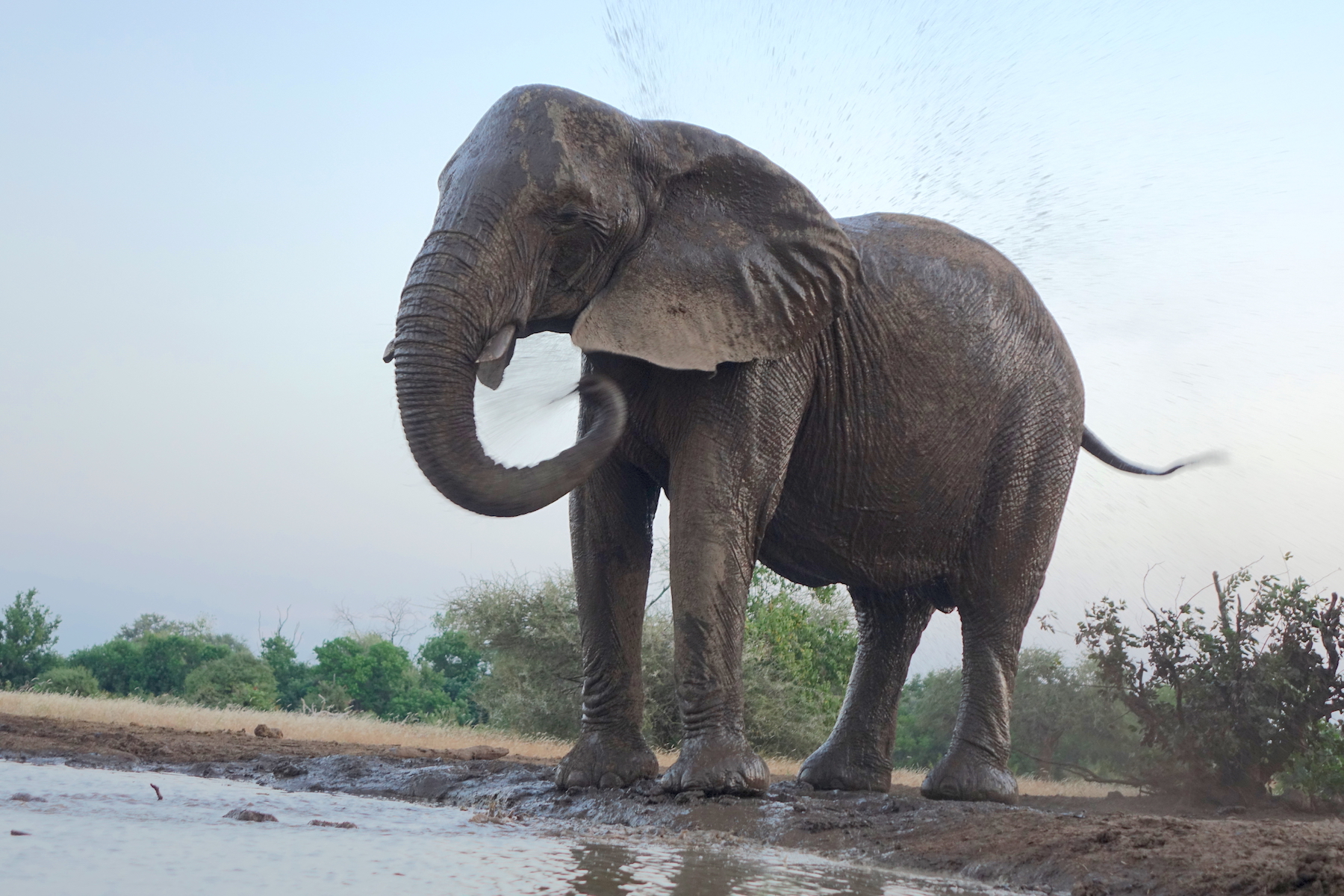 We experienced The Hide with our guide and tracker who were avid photographers, but most guest experiences will include a professional photographer on hand. The peak period for The Matebole Hide runs from May through November, and typically game viewing is better in the morning than in the afternoon. That said, nothing is guaranteed, which adds to the excitement of the experience. Our visit was during the "slowing down" period, and we went in the afternoon. Our close encounter with the warthogs and elephants was a highlight of our trip. Being at ground level and embedded within their surroundings is an encounter you don't want to miss!