There is truly nothing in the world quite like Botswana's Okavango Delta, an inland river system formed within the Great Rift Valley. Here, around June each year, seasonal floods, 80% of which are comprised of waters from the Angola Highlands and 20% localized rainfall, arrive and spread over roughly 6,000 square miles. Reaching  full swing come August, the land is transformed into an oasis of water.
While this phenomenon occurs within a specific window of time and is constantly changing due to plate tectonics, the diverse landscape of the Delta and its surrounding areas still prove to be a year-round destination. Not only does this region of Botswana offer land-based activities, including game drives, walking safaris and scenic helicopter flights, but also water-based excursions like boating, fishing and  mokoro (traditional dugout canoe). Boasting phenomenal game viewing, breathtaking scenery, and some of the finest properties in all of Africa, the Okavango Delta should be on everyone's bucket list.
Covering such a large swath of land, it can be overwhelming to decide which areas to visit. The good news is, no matter what time of year you decide to travel, there are plenty of options.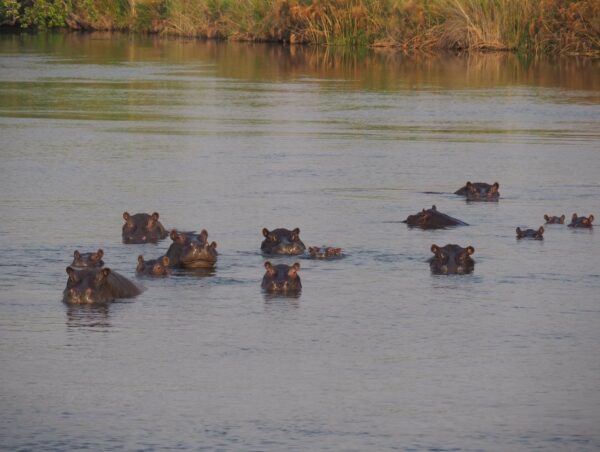 Sandibe Private Concession
Located on the outer fringes of the Okavango Delta and bordering the Moremi Game Reserve, Sandibe is known for its productive game viewing in large part due to its nutrient-rich soil. As the seasonal floods make their way through the Delta, they accumulate minerals which are then deposited along the edges of the floodplains. The result is lush grasses, which draw not only general plains game such as impala, red lechwe, and zebra who feed on this vegetation, but also predators like lion, leopard, hyena. This area also tends to be drier, which means animal viewing is productive year-round but also home to exceptional land-based activities, including game drives and walking safaris. I recommend combining Sandibe with a water-based camp for the quintessential Okavango Delta experience.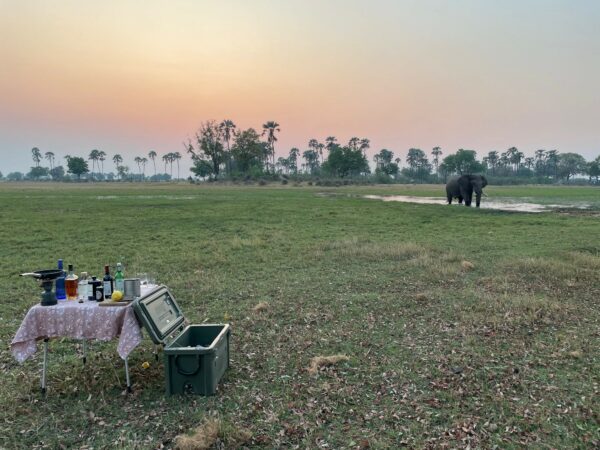 Khwai Private Reserve / Tuludi
Situated on the Northeastern edge of the Okavango Delta is the Khwai Private Reserve, roughly 500,000 acres of seasonal floodplains, grasslands and mopane woodlands. Activities here range from game drives and bush walks to mokoro and boating when the water levels are high enough (generally June – October). Due to the area's varied landscapes, there is certainly no shortage of animals – from lion in the grasslands, to leopard in the woodlands, to hippos in the floodplains. This location can serve as both a land and water-based camp when the floods are in full swing, but I would recommend pairing this with a permanent water-based camp when the floods begin to recede (November – May).
Kwara Reserve
Arguably the most animal-rich viewing area in the Delta, the Kwara Reserve is not only one of the largest private reserves, it is also home to only 2 (about to become 3) camps, meaning visitors have ample terrain to explore. With access to permanent waterways and extensive dry land areas, Kwara provides the quintessential Okavango Delta experience, offering water and land-based activities year-round. Whether it be boating to a nearby bird colony to view storks and herons nesting with their chicks, or visiting a wild dog den to see the pups (note: wild dog denning season is June – July),  this region is always buzzing with activity. I can't recommend this region of the Delta enough and would strongly encourage everyone to include the Kwara Reserve in their Okavango Delta itinerary.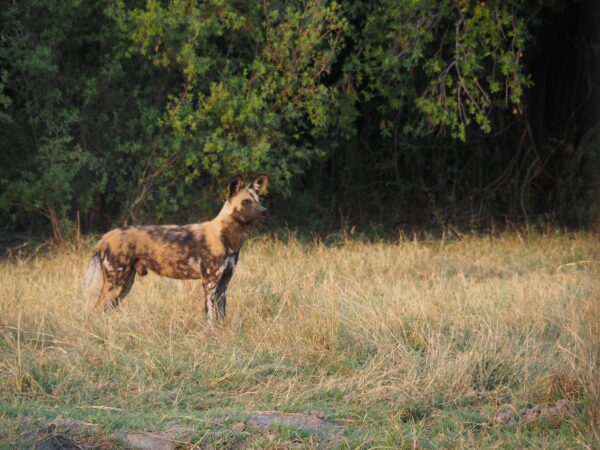 Linyanti Reserve/ Selinda
Located in the northern edge of Botswana, and technically outside of the Delta itself, the Linyanti region is a must for elephant lovers and those looking for a bit of relaxation. While the game viewing is not as dense in this area, its position—on  the Linyanti River with the Selinda Spillway to the west and the Savute Channel to the east  – makes it the perfect environment for elephants. Land-based activities are still offered here, but I would recommend focusing on the water-based activities, such as boat cruises and fishing. The best time to visit is June – October when there are plenty of elephants and other wildlife in the area. Outside of these months, there will still be elephants, but game viewing can be a bit more challenging, as the mopani woodlands become more lush and can obscure the animals. If traveling during U.S. summer months (June – October), this would be a great way to end your stay in Botswana.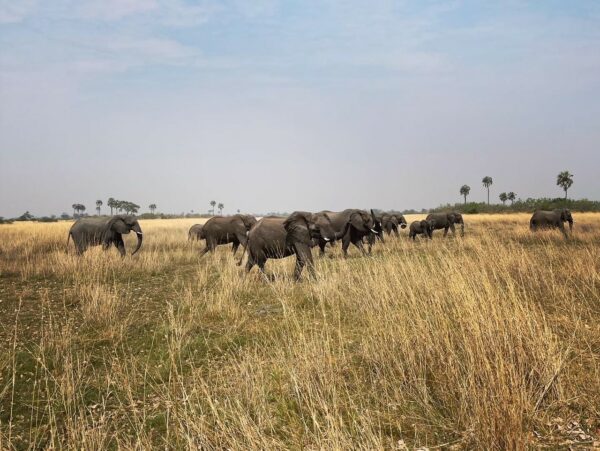 With so much land to traverse and so many reserves to explore, the Okavango Delta is always in season. No matter where you choose to go and when, you're bound to have an incredible experience, rich in activities and wildlife.