Having heard nothing but amazing things about Vietnam from co-workers and friends, I knew that it would be the next trip for me and my husband! We had been dreaming of this trip for many years and were ecstatic when the opportunity finally presented itself to us. For this trip, we planned to travel throughout Vietnam from south to north in the hopes of catching the best weather possible in early February. We spent three nights at each of our stops, which was the perfect amount of time to discover each place and proved the perfect introduction to Vietnam.
Hoi Chi Minh (Saigon)
The first stop on our two-week adventure was Hoi Chi Minh City. Formerly known as Saigon, it was renamed following the end of the Vietnam War in 1975. If you are interested in history, this is the city for you. One particular highlight was a visit to the Cu Chi Tunnels (pronounced Ku Chi). They are about an hour's boat ride from the city – which in and of itself was fun and a great way to escape into the countryside and see the city from a different perspective. The tunnels played a huge role for the Viet Cong during the war and what a sight it was to see in person!
One thing we would change if we had a 'do-over' at our first stop would be to not to plan so many activities. Make sure to give yourself a chance to acclimate the first couple of days you arrive. Remember – you have just flown halfway across the world, time traveled, and spent more than 24 hours in the air. We definitely tried to fit too many things into one day so I would suggest only doing a half-day tour your first full day to give yourself plenty of time to recover from your travels.
Cam Ranh
After a busy few days in the city, we were ready to settle down and relax when we arrived in Cam Ranh. The beach and mountain views were stunning or, as I'd like to say, "chef's kiss." Our daily routine consisted of going to the gym/yoga, breakfast (at one of the five restaurants on site), sitting by our private pool (complete with an ocean view), and reading, napping, and walking on the beach before dinner. Being on vacation can be hard work, so make sure to schedule in some beach time during your trip to Vietnam.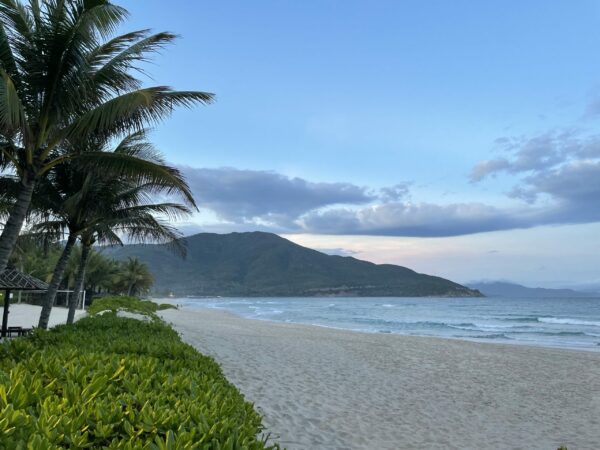 Hoi An
Next up was Hoi An, which was one of our favorite stops and another must for first timers. This city is truly magical, what with the nighttime markets, colorful lanterns, and a river flowing right through the old town. The most memorable part of the trip was getting clothes and shoes custom made right there in Hoi An. Our private guide was able to refer us to a couple of places because with over 500 tailor shops, we didn't even know where to begin! Don't forget you can bargain your way through the town.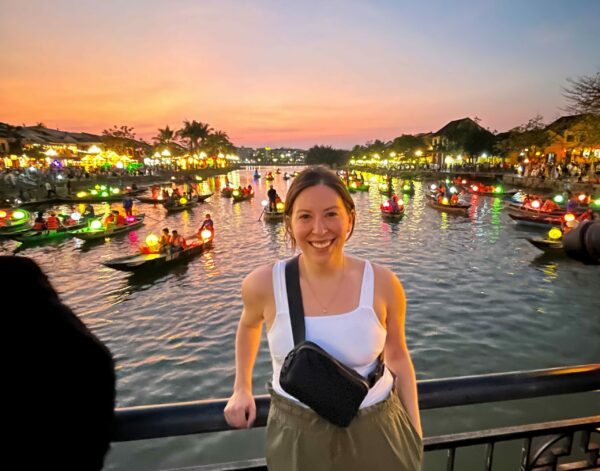 Once we purchased our new wardrobe, we realized another mistake we had made – we packed way too much for the trip and didn't have much room for any additional purchases. If I were to do things differently, I would have brought less clothing so that I had more space for all the new souvenirs we would bring home. Hoi An is extremely affordable (even nice dinners can cost $20 total), which made it extremely tempting to purchase many new things. We tried to buy experiences instead – like my husband experiencing his first ever pedicure!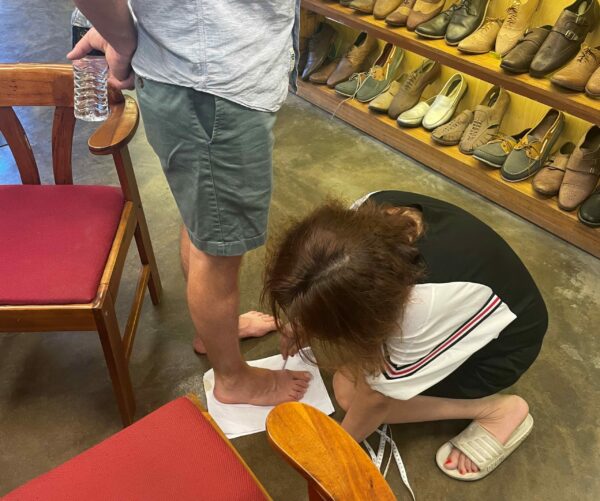 Hanoi
After an unforgettable couple of days in Hoi An, we were off to Hanoi. "Ha" meaning river and "Noi" meaning inside, Hanoi is the capital of Vietnam, and here you can really dive into the Vietnamese foodie culture. We explored the local markets via vespa and on foot, sampling all kinds of tasty street food, including Bun Cha, Banh Mi and even egg coffee.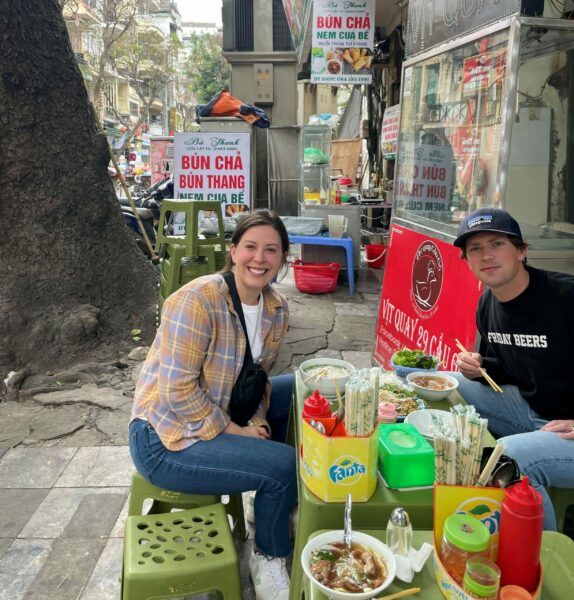 Ha Long Bay
There are two distinct ways to get to Ha Long Bay, either by seaplane (30-minute ride) or by car. We opted for the drive, which was only a little over two hours from Hanoi. I would suggest the seaplane during the summertime as you will get some pretty incredible views of the geological formations below.
Regardless of how you arrive, a visit to Ha Long Bay is a MUST stop for any first timers to Vietnam and was hands down the highlight of our trip. With over 1,000 islands, all made out of limestone and in different shapes and sizes, the scenery is unlike anything I've ever seen. We were able to view the islands by both kayaking and through cave exploration.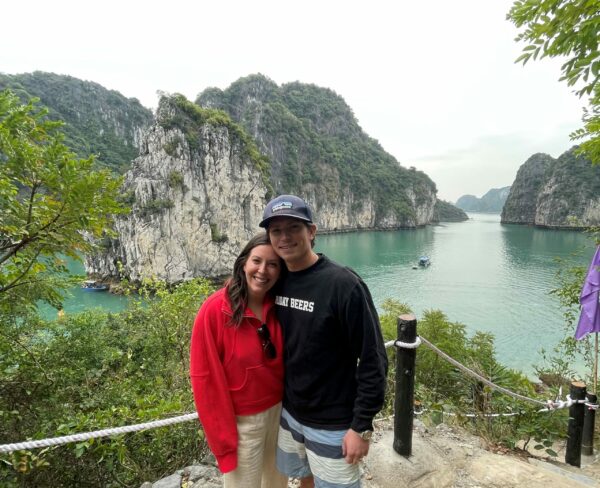 Most guests who stay for more than a day choose to spend the night on a junk, or traditional wooden sailboat. If you have the option, organizing a private boat is the way to go. We were greeted with an eight course meal, cozy accommodations (not to mention the incredible view), and much needed down time, just the two of us. It was the perfect way to end the trip.
Throughout the trip, I came to understand that what makes Vietnam so special is the people, history, culture, vast variety in activities, and the landscapes. With a coastline longer than California's, local and fresh cuisine, history dating back thousand of years, and the incredible kindness of the local people, Vietnam is truly one of a kind.