This past spring, Shelly Riera and Todd Giadrosich traveled to Panama on an epic week-long trip planned by Dianna Upton, one of Travel Beyond's outstanding consultants. Upon returning to the United States, the couple shared some photos and a few reflections about their adventure.
What was the best part about traveling to Panama?
Panama is a place that you know about because of its canal; but the best part of the trip was actually meeting the people and feeling the love and pride they have for their country. Panama has a wide range of terrains from mountains to beaches to rainforests and more. There is so much to do and see, and the country has an impressive infrastructure, in large part due to the need to transport materials for the canal. Oh, and the food is exceptional – the best seafood I've ever had. Being a steak lover, I'm typically worried about the food being fishy; but when you can actually see the fish being caught from your hotel balcony, it is hard to not love it. 🙂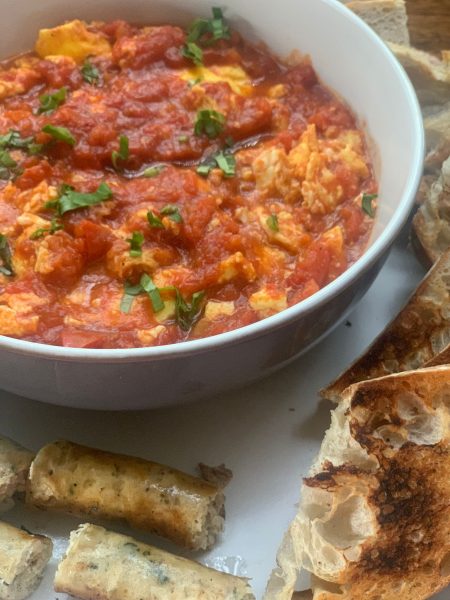 What were a few of your favorite activities?
We LOVED a few things. First was touring the canal alongside the Panamax (HUGE) boats, including a cruise ship. You get sooooo close and it is cool to see the Panama Canal from within a boat.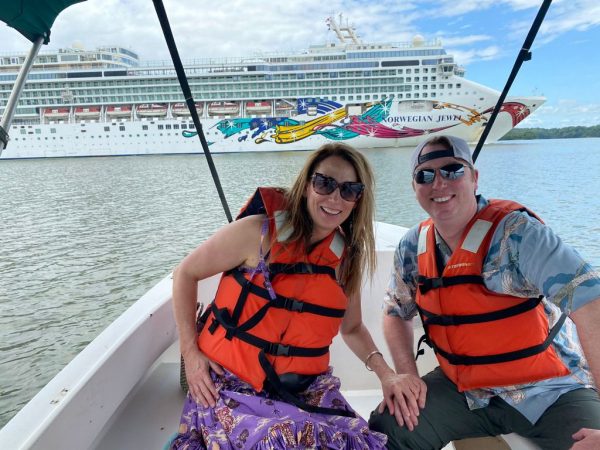 Todd and I also had an incredible coffee tasting. We learned the history of the roasters and got to sample exceptional coffee. Carlos, who owned the shop, spent a lot of time preparing and explaining the different varieties.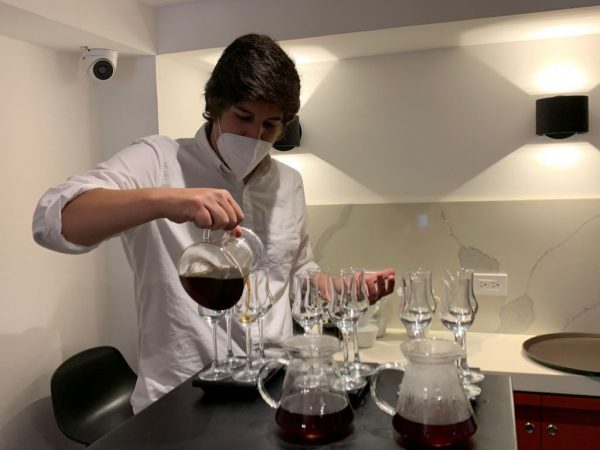 We also LOVED our hotel on the beach (Catalina's Hideaway). It's an outdoor eco-friendly property, and the food and people were awesome! While there we visited Coiba National Park, which is a UNESCO site. And I tell you, we saw everything. From the boat we spotted whales, dolphins, a sea snake (yikes!) and a Marlin. Then, we took a little hike on the island. Even the park guides were kind and gave us some fresh local fruit.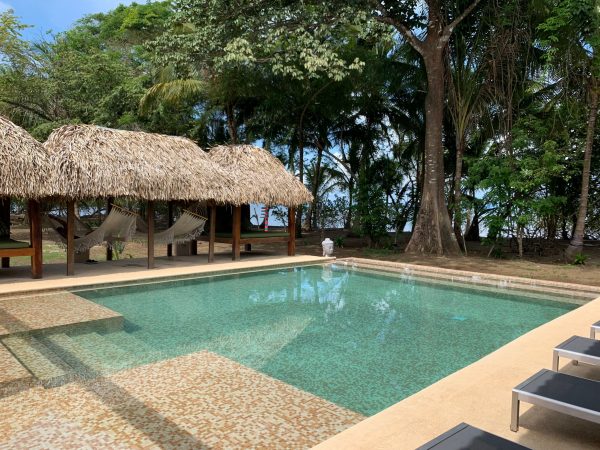 We then went snorkeling and saw a TON- sting rays, sea turtles, starfish, a reef shark, a moray eel, colorful fish, and beautiful reefs. I hadn't realized until I was underwater, that the region is known to have some of the best snorkeling in the world. We also at a homemade lunch on a beach with only a few other people on the island. Super cool, and highly recommended.
Who was your favorite guide and why?
I can't choose a favorite, as we loved both Vlad, our driver and Octavio, our guide. Vlad felt instantly familiar. And upon realizing we loved coffee, would stop for a cup and more importantly, the local rum. He was funny and fun (and a good driver), and Vlad quickly became someone we enjoyed having on our trip. Octavio was our guide on the tour. He actually leads the local tourism department and worked at the canal museum prior to the pandemic. He knew EVERYTHING about everything, be it the canal specifically or Panama in general. Octavio was also kind and truly loved showing us his country. All I can say is wow.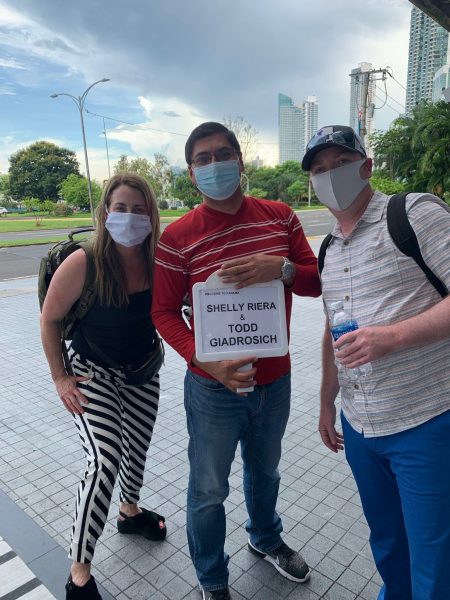 What was the most surprising aspect of your trip?
I was surprised at how much variety there is in Panama and that I had never considered traveling there before. It's a country that gets overlooked, yet there is so much to see and do. It boasts a ton of eco-tourism opportunities, too. In fact, we met a guy on the plane who works with the Smithsonian and was headed to Panama to look for butterflies. And, that coffee!!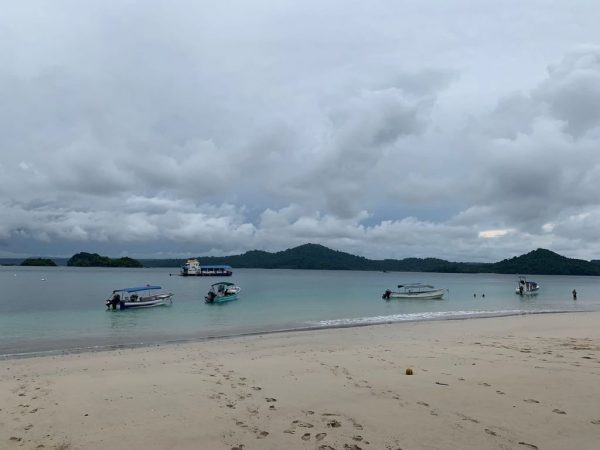 Why do you keep coming back to Travel Beyond?
I have worked with Travel Beyond since 2007. The team has come to know me, what I love, and what I don't (which is planning trips). They are fun to work with and make the trip so fun and easy. I step off the plane and don't have to think about anything but enjoying myself. There is always seamless transfers, skilled guides, luxurious accommodations, and handwritten cards at each hotel. When you're in the middle of nowhere, be it in Zimbabwe or Panama, with no cell service, I'm always amazed that they manage to get a personalized note placed on the bed.
The bottom line is that Travel Beyond never disappoints and the majority of both my travel memories and favorite life moments have come from their trips. They always invest and spend time to get to know the people with whom they work which shows they care.