My most recent African exploration took me to Cape Town to attend the We Are Africa luxury travel show, where I immersed myself in dozens of meetings over several days to learn about all of the exciting new properties and experiences that await our Travel Beyond clients.
Of course, after spending so much time indoors, it was time for a bit of safari to balance it all out! Since I have traveled to South Africa many times before, on this visit I wanted to get a little more "off the beaten path" and travel further afield to some lesser known regions to see how the game viewing stacked up. I am happy to say that the wildlife was impressive and did not disappoint.
Tswalu Kalahari
I first headed north to the incredible Tswalu Kalahari, often referred to as the "green Kalahari" This unique region offers a variety of different habitats which support some rare and unusual species such as black-maned Kalahari lion, aardvark (my first sighting ever!), pangolin (what a special treat and another first-time sighting for me!), meerkat (always fascinating) and much more. And let's not forget the great sightings of some of the more "normal" species like leopard, lion and wild dog that I also was lucky enough to see here.
One of the things that I like best about Tswalu is that each party gets its own private guide so that you can tailor-make your activities each day based on your personal interests. At Tswalu there is truly something for everyone. From helicopter trips over the vast reserve (our very first experience here offered such amazing views) to a relaxing morning spent observing the antics of a family of meerkats, to a horse ride through the stunning landscapes, to time spent with a pangolin researcher, the activities and experiences here were varied and equally fascinating. Tswalu is a model of eco-tourism, and during my visit I also enjoyed learning more about the many conservation initiatives underway here, as well as their community and health clinic projects.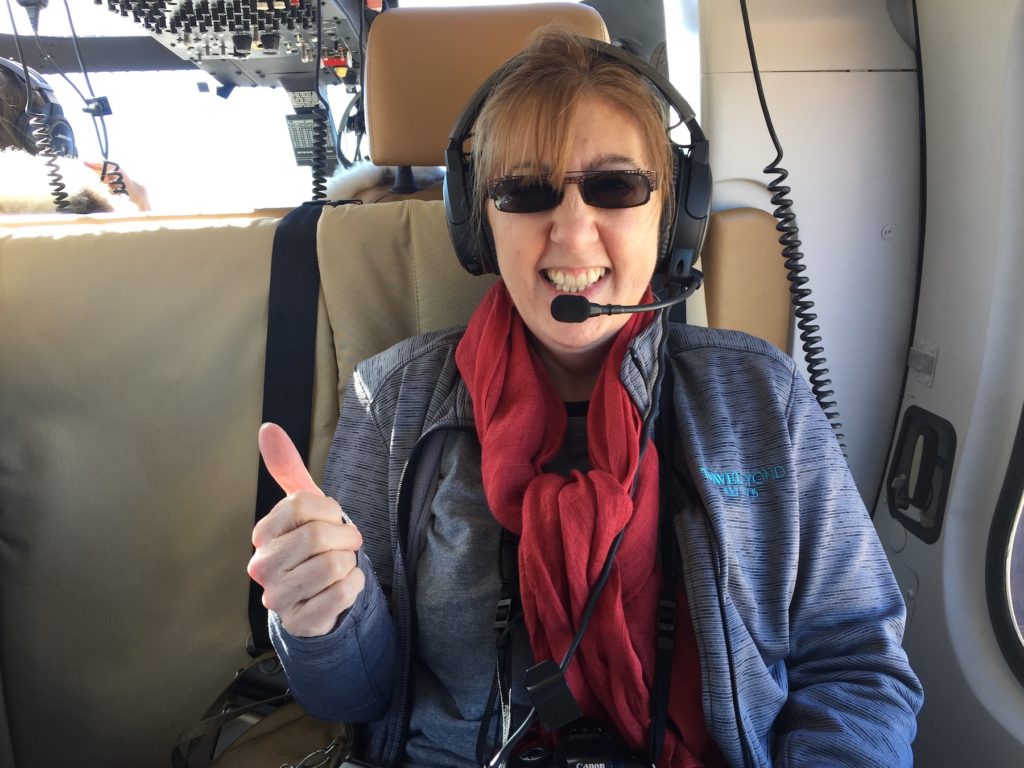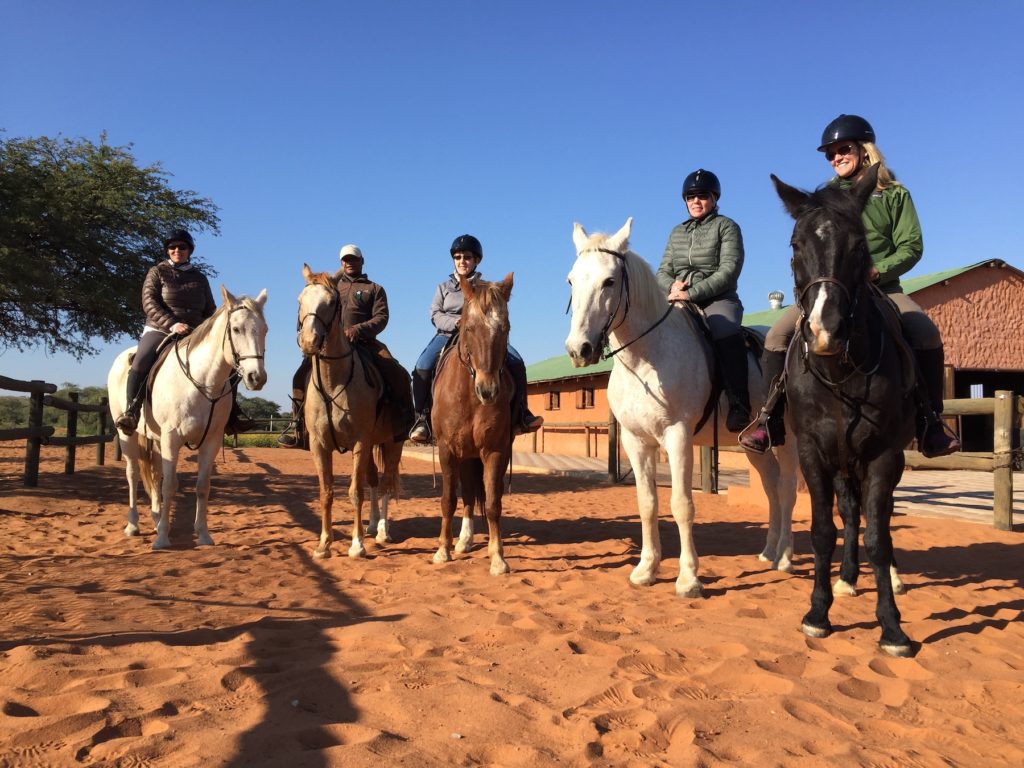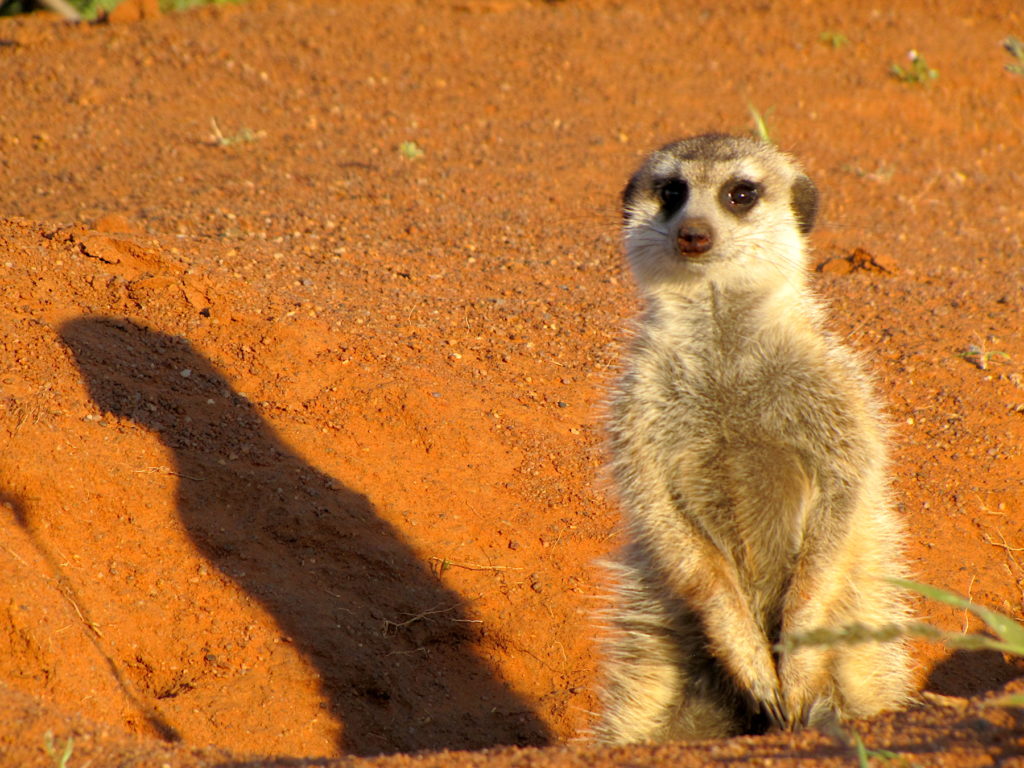 I next visited a completely different area of the country to explore the Kwa Zulu Natal (KZN) region of South Africa, near the Indian Ocean.
Thanda Private Game Reserve
My short visit to Thanda Private Game Reserve began with a warm welcome by a lioness and her three cubs on the way to the lodge, and this was before I even checked in. What a great beginning to my stay here! Following my afternoon game drive, we headed to the boma where we were treated to an amazing performance by the local Zulu women who shared some traditional songs and dancing before we enjoyed our delicious bush banquet, which made for another special moment.
My room at Thanda Safari Lodge was beyond deluxe….and quite frankly larger than some apartments that I have lived in! The beautiful indoor space has a huge fireplace for chilly evenings, and the outdoor space was most impressive with its own private plunge pool, sala with daybed, and even my own private boma for outdoor dining. I sure wish that I could have stayed longer to take advantage of all of this, but it was time for the next part of my adventure!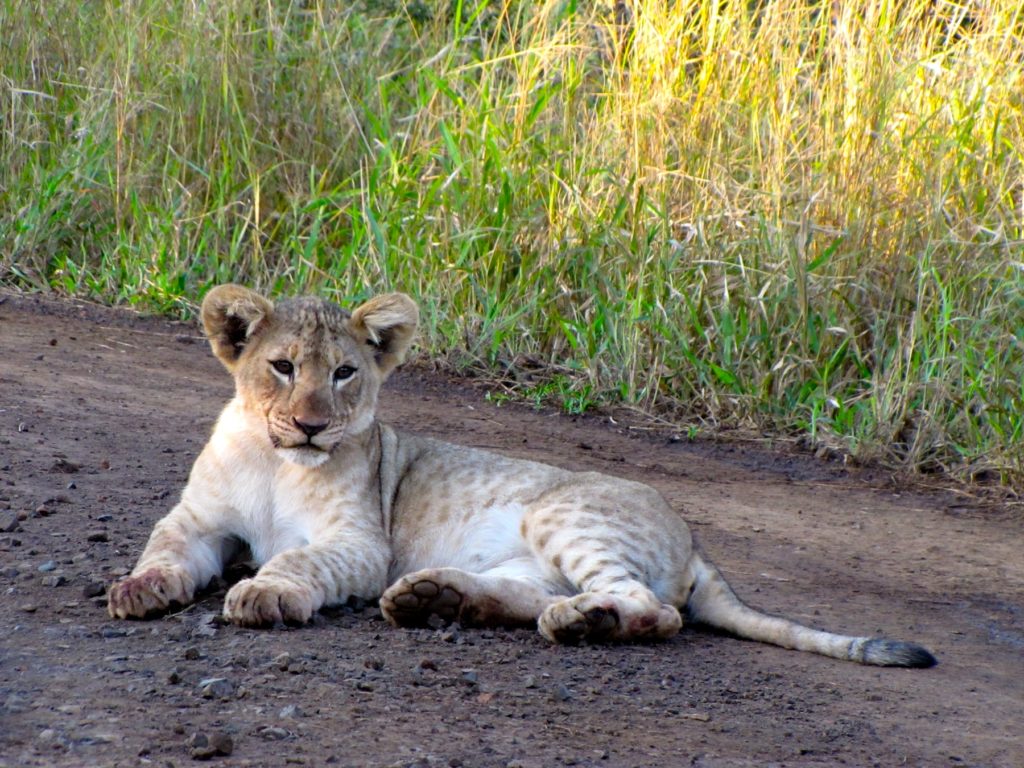 Phinda Private Game Reserve
My final stop was to the nearby Phinda Private Game Reserve. This enormous reserve offers six different lodging options, and there is a match for everyone's style here. The family-friendly Mountain Lodge has a great children's activity center and a huge pool with a view. The intimate Rock Lodge offers stunning views as well and is perfect for honeymooners, with a private plunge pool for each suite. Across the reserve there is the newly rebuilt Vlei Lodge which places guests right in the heart of the action, and the peaceful Forest Lodge, where I stayed, is surrounded by trees and greenery in a rare and beautiful sand forest.
What I love about Phinda is the huge diversity in different habitats, since this makes every day on safari here feel totally different. They boast a total of seven unique habitats which support a wide variety of different animal species. This is one of the best places in South Africa to see cheetah, and on my first game drive we went out "in search of" cheetah…but were instead rewarded with so many different rhino sightings we almost lost count! It was truly incredible to see such a healthy population of these gentle giants, and in just one game drive we had nine separate rhino sightings, including several pairs and even a mom and baby. We also had good fortune with some other special sightings this day including the tiny suni antelope, the elusive genet, and a fleeting glimpse of a honey badger. All in all, a very good start to my stay here!
The next day was action-packed as well, where we started off in search in search of those two cheetah brothers again, and this time we had success! After observing them for a while, we continued with our good luck with other great sightings: two enormous male lions with impressive manes, a journey of giraffe, a pride of seven lions, and a memorable encounter with a big bull elephant who was "playing" with us to show us who was "king of the road" (FYI, he won, we backed up all the way!). We ended our phenomenal day with a surprise gin bar set up for us in the bush. A perfect way to say goodbye to South Africa…until next time.