In May 2023 I returned from a 2-week trip exploring the Greater Kruger National Park ecosystem in South Africa as well as some stunning beaches in Mozambique! This was my first-time combining safari with beach, and I was blown away by the adventure, beauty, and relaxation you get from both worlds.
There are many ways to mix-and-match experiences in Southern Africa, a region comprised of South Africa, Namibia, Botswana, Zambia, Zimbabwe, Malawi, and Mozambique. Each country has something unique to offer and can help to create a very diverse itinerary. From safari in the bush or the desert to the bustling city of Cape Town, the roar of Victoria Falls to the remote beaches of Mozambique, there is something for everyone and, thankfully, flights that help make these fun combinations possible!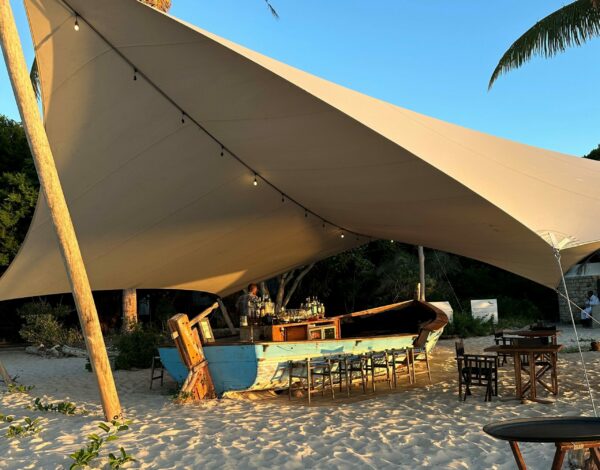 What I personally loved most about choosing to combine South Africa with Mozambique, was that the adventure and excitement of safari transitioned so smoothly to relaxing on the beaches of a remote island. I got the best of two unique environments—spotting the beautiful animals of Kruger and exploring the underwater world of the Indian Ocean. underwater explorations exploring the underwater ocean world in Mozambique.
South Africa
If you are visiting South Africa, Kruger National Park should not be missed. The park itself borders several private game reserves, none of which are fenced, so the animals can roam freely. The wildlife is very dense and your chances of seeing the Big Five are quite high. If you are trying to check all of the must-see animals off your list, then the Greater Kruger ecosystem is just the place!
Game drives are the main activity of choice in this region. However, if you are staying in a private game reserve adjacent to the national park, you may also have the opportunity to partake in a walking safari, spend time in a photographic hide or enjoy a hot air balloon ride to view animals from an entirely different vantage point. I suggest spending at minimum three nights in this area if you have the time to do so.
Mozambique
Most travelers don't picture beaches when they think of Africa. The focus is usually on wildlife. However, Mozambique is an amazing destination to consider as an extension to a South African safari. In fact, there are direct 50-minute flights from Nelspruit, in the Greater Kruger, into Vilanculos, Mozambique four days a week. This route makes the combination so easy!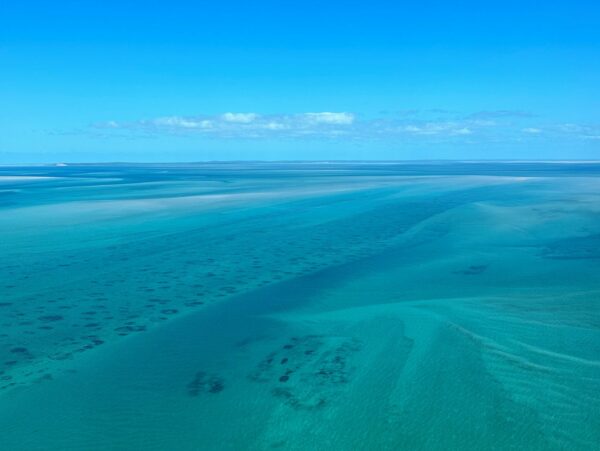 Once you have landed in Mozambique, you have two options, either of which I highly recommend. You can choose to stay on the mainland, where my favorite accommodation is called Santorini. A stunning boutique hotel just 25 minutes from the airport, it is the perfect home away from home. Or you can elect to take a scenic 7-minute helicopter flight to Benguerra Island where there are only three lodges to consider- Azura, &Beyond Benguerra Lodge and Kisawa. All are unique in their own way. If you are traveling as a family or with children, Azura would be the perfect spot. Those wanting a relaxing honeymoon or romantic getaway should look no further than &Beyond Benguerra Lodge. Kisawa is ideal for those looking for high end exclusivity!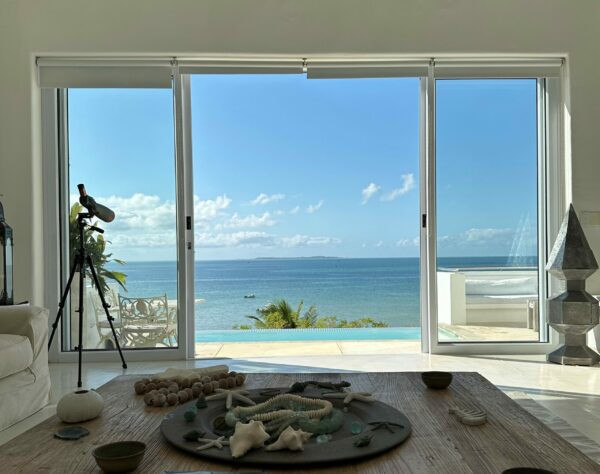 When it comes to activities, Mozambique is famous for its white beaches, dive sites, horseback riding, and fishing. If you have the time, I suggest no less than three nights at the beach to partake in all of the excursions or simply relax after your safari adventure. I'd highly recommend snorkeling to explore the various coral reefs, remote island picnics and a sunset dhow (traditional wooden boat) cruise, during which you can enjoy a cocktail while you sail.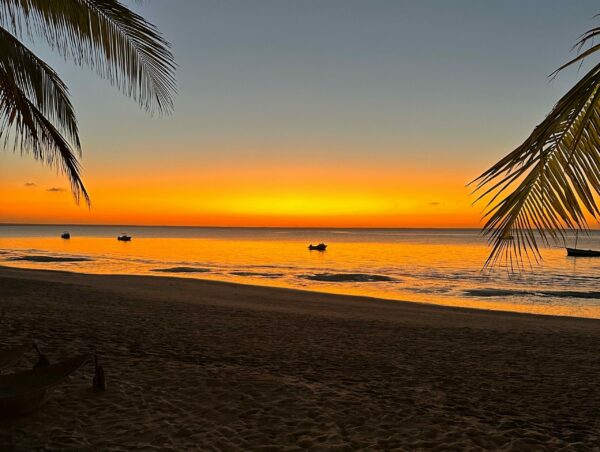 Overall, I loved my experience and the combination of safari and beach. If you are planning a honeymoon, family or mother/daughter trip, time along the coast, breathing in the fresh ocean air, really makes for a great ending to a trip.