When imagining a safari, I instantly pictured myself watching wildlife from the comforts of a jeep and then heading to camp for a delicious gourmet brunch. To some, this sounds ideal— what could be better than great food and incredible animal sightings? To others, it might feel sedentary— going from one seat to another, one meal to the next. The fact of the matter is, when I first headed to Africa, I was worried about staying fit, knowing how much I love to eat and how much time I may spend stationary. I'd worked quite hard in the preceding months to get in shape and didn't want all my hard work to be undone. So, I took some time to investigate fitness options and quickly learned that, with just a bit of planning and some preparation, there were many ways to stay active while on safari.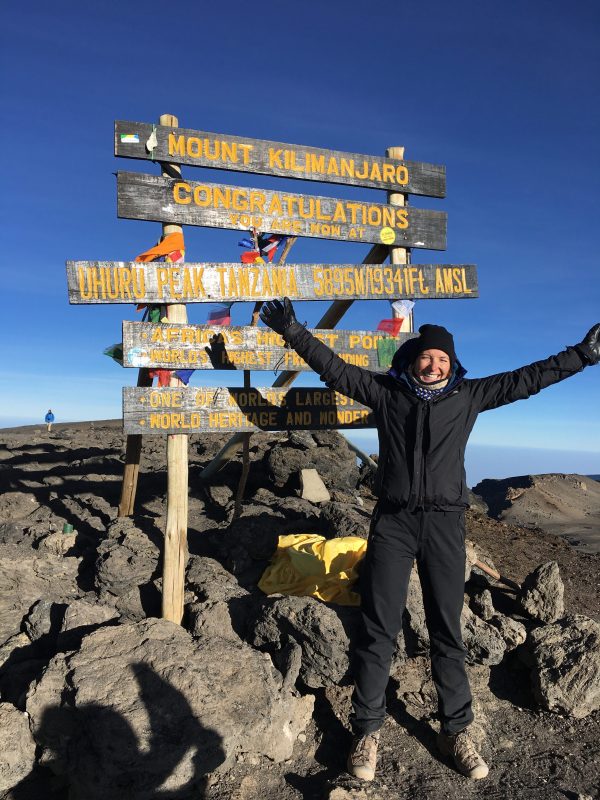 From the start, there is the option of planning a trip entirely focused around exercise. Multi-day walking safaris are available in both Kenya and Zambia, during which one spends a majority of time on foot, hiking from camp to camp. Gorilla and chimpanzee trekking can also be added for those interested in a slightly more rigorous adventure. Ranging in duration from an hour to several, these treks bring you through lush vegetation and can require some steep hillside climbs. Daily permits are required and the trips can offer added days of activity within a larger safari.  And, of course, there is Mount Kilimanjaro, a week-long expedition available to those ready for the most challenging of vacations. (The picture above is my colleague Mel Reger, who summitted Kili in 2019!)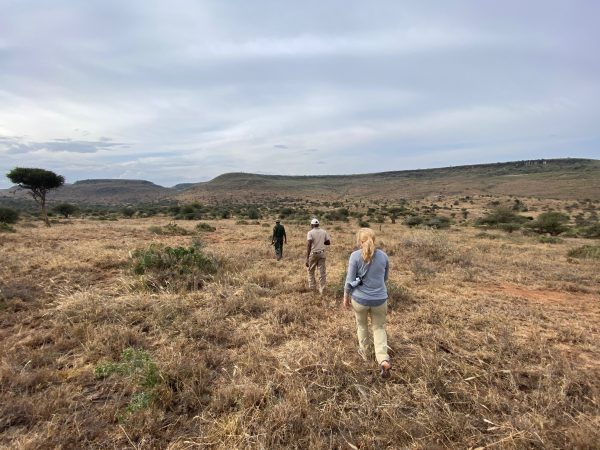 You can, of course, opt for a more traditional African vacation and then weave in exercise-focused activities when possible. Many properties offer walking or biking safaris that can take the place of morning or afternoon game drives. These last a few hours, on average, and are a great way to get the blood flowing. Plus, you get an entirely new perspective of the landscape and wildlife. Your entire group can participate or, if traveling with some who wish to be less active, you can select the excursions that fit best and rendezvous in the bush.
There are also camps, particularly in South Africa, that have workout facilities on premise. While some are more robust than others, they are a great option for exercise between morning and afternoon activities. Should a pool be on site, swimming a few laps is also a quick and easy way to squeeze in some cardio. What's more, there might be staff who'd accompany you on a nearby run. All you have to do is ask! Your consultant can certainly assist in organizing this, as well as in building an itinerary in which all locations have some sort of gym.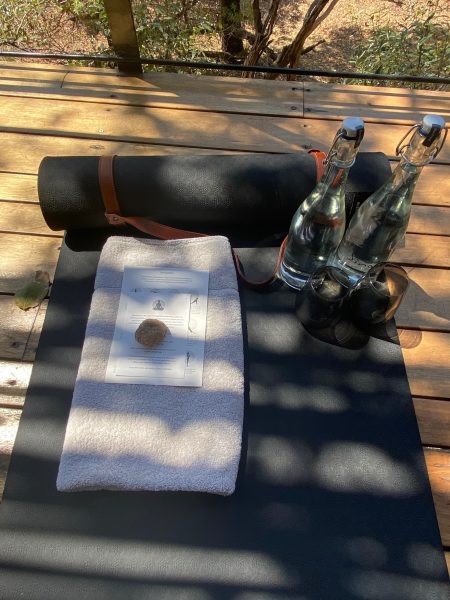 Last but not least you can bring some workouts with you. Write out a list of 10-12 exercises, such as air squats, lunges, pushups, and burpees that can be done anytime anywhere. Or download one of the many apps that offer bodyweight or high intensity interval classes. Pre-load a few, or a lot, depending on your dedication, and then press play when ready. You can also add a jump rope or resistance bands to your packing list, if you have room to spare. These are lightweight (note that you may have luggage restrictions) yet effective ways to spice up an outdoor workout. Your towel can serve as a matt (although some camps do have yoga matts available) and the deck of your tent the studio. Nothing can top these gym views!
It all boils down to this: Whether you purposefully plan an active vacation or consciously weave exercise into your safari, there is no shortage of ways to stay healthy while in Africa.