When traveling, you are more than likely going to encounter new people, new traditions, and new terminology. From historical sites to modes of transportation, special activities to job professions, unique words are often thrown around in casual conversation before, during, and after an international adventure. To better equip us all to engage in these discussions, we asked our Travel Beyond experts to identify a handful of terms that are used most frequently when planning a trip to or exploring many of our destinations.
Southeast Asia
Tuk Tuk – One of your excursions in Thailand might include riding in a tuk tuk, which is a small three-wheeled motorized vehicle used as a taxi.
Junk – A junk is the traditional wooden boat found sailing Halong Bay in Vietnam. Despite the name, they can be quite luxurious, and a great way to experience a day or overnight in this UNESCO World Heritage site.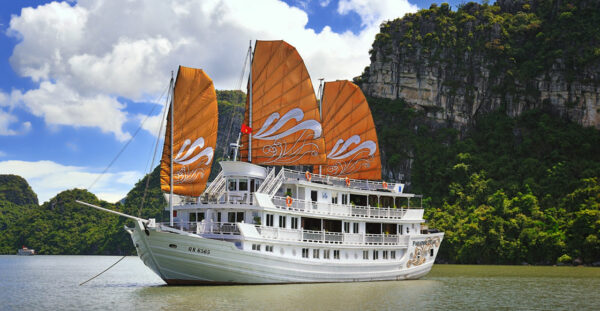 Baci – Laos is home to many ancient traditions including baci. This ceremony, held for occasions large (marriage) or small (welcoming a guest), is intended to bring about good luck.
Klongs – One of the best ways to see Bangkok is from the Chao Phraya River and its many klongs, or canals. Boating through these narrow waterways provides you with an entirely new perspective of Thailand.
Mahout – No trip to Thailand or Cambodia is complete without an elephant interaction, during which you not only meet the pachyderms but their keepers, who are known as mahouts. These individuals have incredible insight into and understanding of the elephants for whom they look after.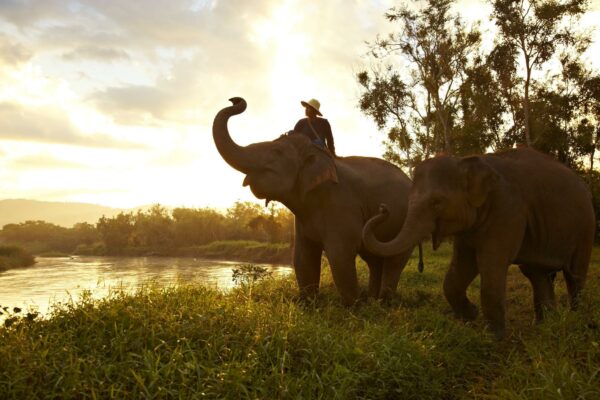 South America
Skiffs—Used for excursions in the Amazon rainforest, a skiff is a shallow, flat-bottomed boat. It's size and shape make it the perfect vehicle for exploring the river and its smaller tributaries.
Panga – An inflatable Zodiac style boat that is used to transport small groups of guests (usually 8-10) from their Galapagos ship to the various visitor sites. Exiting the panga at an island will be either a wet (requiring guests to step into the water, sometimes up to the knee) or dry (stepping onto rocks, which can be slippery) landing.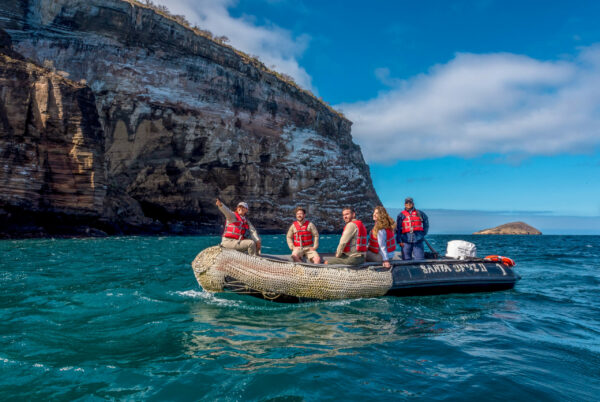 Casita— Translated from Spanish, casita means a small house or building. These accommodations will typically offer a traditional local feel and extra privacy as they are either freestanding, or in clusters with a few rooms each.
Expedition Cruise— A cruise, often on a smaller ship, that emphasizes the on-shore experiences and learning about nature and wildlife. The Galapagos, Amazon, and Antarctica are just some of the destinations greatly enjoyed through this type of cruising.
Hacienda—These are large estates or plantations with a main house and sometimes smaller outbuildings. Many are, or were at one time, used for farming or ranching. Haciendas are often rich with family history and offer visitors incredible immersion into the local culture.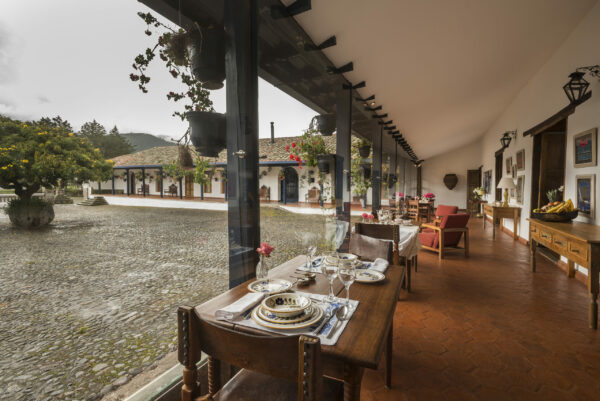 Africa
Private Concession/Conservancy – Found throughout Southern and East Africa, a private concession or conservancy is an area of land that is privately managed. Often there are no fences or boundaries, allowing animals to move freely from one park or reserve to another. Private concessions and conservancies are also less crowded and allow for both night game drives and offroading.
Mokoro—a traditional dugout canoe used in Botswana's Okavango Delta. A guide propels your through the shallow waterways by standing in the back of the boat and pushing with a pole. It's Africa's equivalent of a Venitian gondola.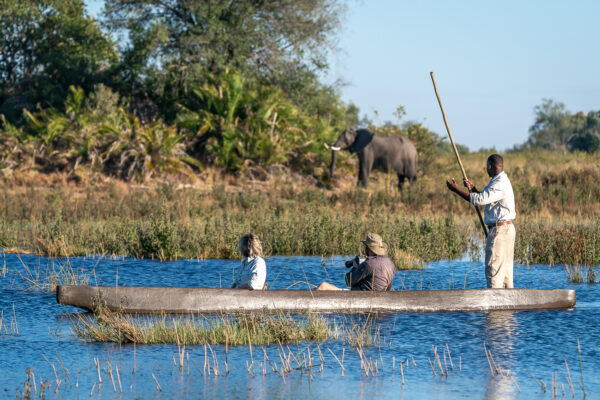 Walking Safari – A great alternative to the daily game drive, most walking safaris are a 1-3 hour walk through the bush, allowing guests to stretch their legs and focus on the more subtle flora and fauna. From identifying tracks to spotting small insects, a walking safari reveals aspects of the bush you may miss when in a vehicle. In some countries, however, these walks can be much longer and bring you close to much larger wildlife.
Kikoi – A traditional woven cloth, usually patterned, that is made from cotton. Considered part of the Swahili culture, it is often worn by the Maasai people in East Africa.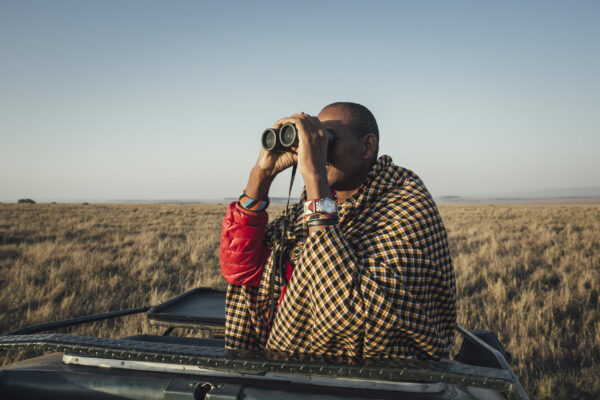 Gaiters – Worn when gorilla or chimp trekking in Uganda or Rwanda, gaiters are placed over the shoe and lower pant leg as additional protection from moisture, insects, and harmful vegetation. Made of a material similar to a heavy raincoat, they can reach your mid-calf or extend to just below the knee, depending on how much coverage you prefer.
General
Visa and Endorsement Pages – Did you know that not all of your passport pages are the same? Most are known as visa pages, where countries will add stamps or stickers upon arrival and departure. Toward the end of your passport are the endorsement pages, which are designated for US State Department use only. Visas cannot be placed onto these endorsement pages, so it is essential that well before departure, you confirm that you have enough blank visa pages to receive the entry/exit stamps of each country you're visiting.
Adapter and Converter– Both deal with charging your electronics but in two very different ways. Adapters change (adapt) a power plug into a different shape or configuration. For example, they allow US power plugs, which have two flat pins, to fit into South African outlets, which have three round holes. A converter actually changes the electrical voltage emitted by the outlet so that it matches the capacity of your devices.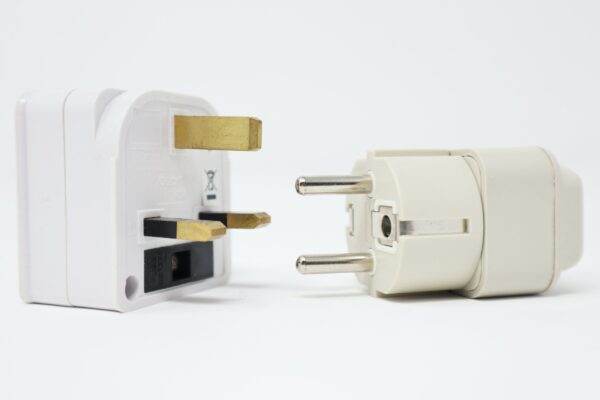 Customs and Immigration – Often used interchangeably, immigration refers to the movement of people into or out of the country (passport control) while customs focuses on the goods being carried. Immigration happens first, when passports are stamped, followed by customs when your bags are examined.
Air Alliance – A partnership between or among airlines that allows for shared resources, extent routes, and offer the ability to earn or redeem miles across reward programs. There is value in booking flights within the same Alliance!
Yellow Card – Also known as the International Certificate of Vaccination or Prophylaxis. This document details the immunizations you have received throughout your lifetime and serves as proof when entering a country with vaccination requirements.