Travel is a natural high. It feeds the soul and opens the mind in an inexplicable way. While technology is able to bring us closer than ever before to some of the most far off places without the need to leave home, all of the YouTube videos and Facebook posts in the world cannot replicate a feeling. For those who yearn to touch, see and feel only what travel can offer, one trip is never enough.
Upon returning home, once all of the stories, videos and photos have been shared, the luggage put away and life settles back into a regular routine, that natural high begins to subside. But after some time passes it's inevitable that the travel itch returns, the question "Where next?" invades the mind, and that natural high starts to slowly gain momentum.
When Travel Beyond clients come back for more, one of our favorite destinations to explore with them is South America. While much of South America feels undiscovered, this beautiful continent offers travelers a vast range of things to see, activities to try and cultures to experience.
On the Galapagos Islands, the wildlife have never known humanity to be a threat, and as a result, their curious nature leads to up-close, unforgettable encounters. To the south, the region of Patagonia boasts rolling hills, towering snow-capped mountains, untouched coastlines, expansive desert, dense forests, ice-blue glaciers, mazes of dramatic fjords, countless wildlife and endless opportunity for adventure. Visitors to Argentina and Peru are able to immerse in South America's rich history and culture. South America truly is a continent of great diversity and intrigue.
Wine in Mendoza
More than 900 wineries reside in Mendoza, the heart of Argentina's wine country. Surrounded by beautiful mountain scenery at the foothills of the Andes, Mendoza attracts an array of travelers, from budding wine connoisseurs eager to learn about the region's distinct tastes to travelers looking for relaxation and rejuvenation.
Travel Beyond Recommends: Cavas Wine Lodge offers more than just wine, with activities themed around culinary experiences, romantic encounters and exhilarating outdoor adventures to suit travelers who want a well-rounded wine country trip.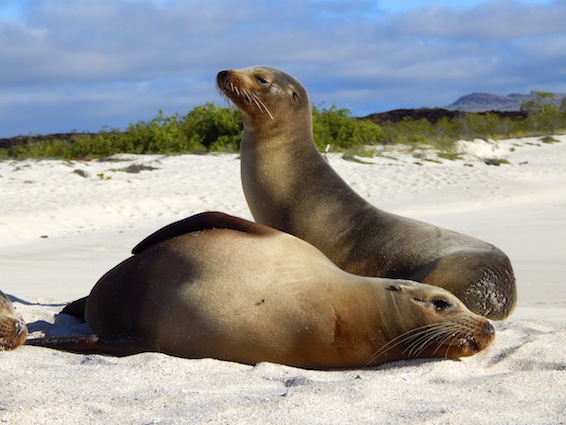 Galapagos Wildlife
Travel six hundred miles off Ecuador's coast to a cluster of islands whose inhabitants inspired Charles Darwin's scientific works. The Galapagos Islands boast one of the world's best wildlife protection programs, providing visitors a one-of-a-kind experience with many unique species, such as the famed Galapagos giant tortoise, blue-footed boobie and an endless number of playful sea lions.
Travel Beyond Recommends: For a personal way to experience the islands, talk to Travel Beyond consultant Jennifer Gillmore, who has personally inspected almost every Galapagos private yacht charter.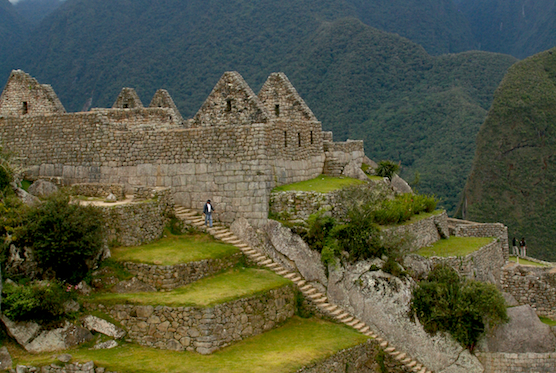 Culture in Peru
Peru is a cultural mecca in which centuries-old traditions are still maintained and celebrated. Whether browsing the colorful kaleidoscope of textiles displayed in local markets or basking in the lively spirit of the Machu Picchu ruins, culture enthusiasts will marvel at the opportunity to immerse in Peru's many attractions.
Travel Beyond Recommends: Cloaked in clouds and surrounded by mountains, Machu Picchu is an attraction that shouldn't be missed. Relax at the luxurious Inkaterra Machu Picchu Pueblo Hotel, a Travel+Leisure magazine 2013 World's Best winner.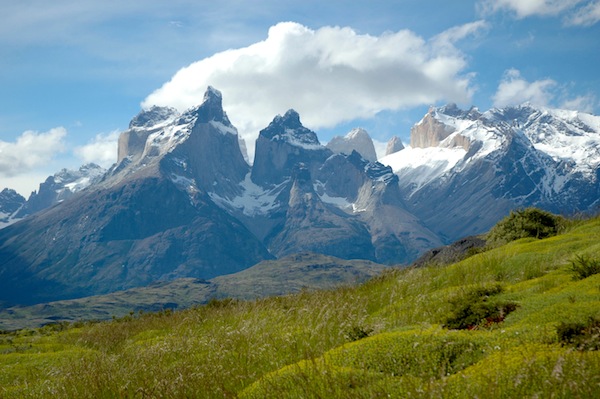 Remote Patagonia
It has been hundreds of years since the European discovery of Patagonia by Portuguese explorer Ferdinand Magellan, yet the words used to describe this loosely-defined region made up of both Chile and Argentina have changed very little. Patagonia is remote, infinitely beautiful, exotic, vast, wild and untamable.
Travel Beyond Recommends: The much anticipated Awasi Patagonia opened its twelve private luxury villas in November 2013, located in a private reserve neighboring Torres del Paine National Park and Lake Sarmiento.