There is no shortage of wonderful accommodations to choose from when you want to explore southern Patagonia from the Chilean side. On two separate trips, I have been fortunate enough to spend a few days at three of Torres del Paine's most stunning properties– Awasi Patagonia, Estancia Cerro Guido, and Tierra Patagonia. While none are in the park itself, they all serve as a great base from which to explore the region. And ultimately, if you have the opportunity to visit any one of these three accommodations, you are sure to have a more memorable time than you could ever imagine.
Awasi Patagonia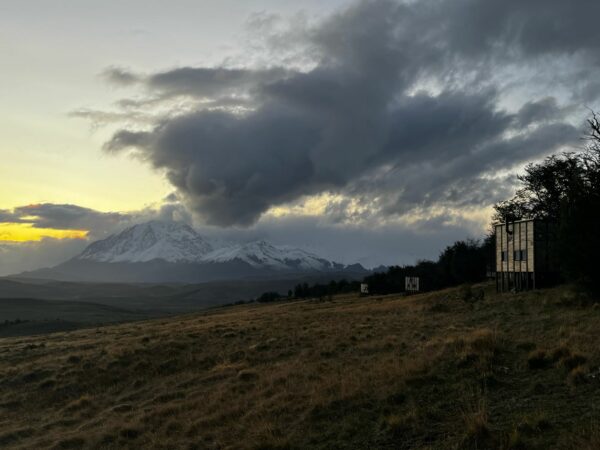 As a Relais & Chateaux property, Awasi Patagonia has certainly climbed to the top of the luxury ladder. Its 14 massive villas each include their own outdoor hot tub (weather permitting), wood burning stove, and impressive views of the Paine Massif or Paine Mountain range. Guests are guaranteed a private guide and vehicle to explore and to enjoy the many excursions on offer. Some additional special touches include spa treatments, a wine sommelier to help select the best wine to pair with your dinner choice each evening, as well as the fact that all staff are fluent in English.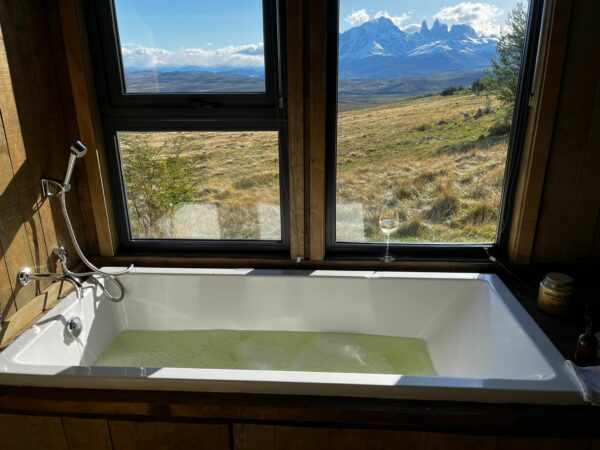 ---
Estancia Cerro Guido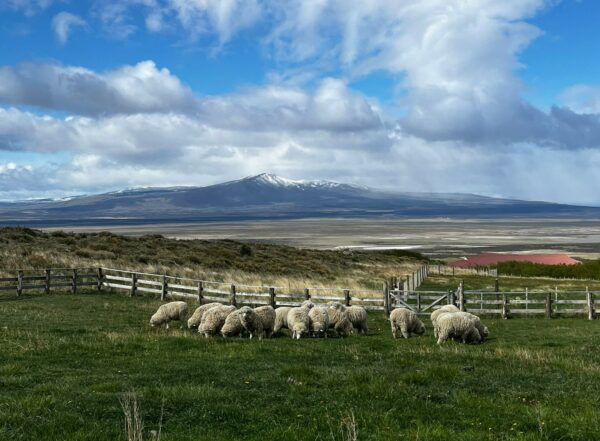 From the moment you arrive, you feel Estancia Cerro Guido's warm and "welcome home" vibe. Still a working ranch, the property fully immerses its guests into the local culture, as you watch the gauchos (or cowboys) take care of the horses and livestock, sheer sheep to collect their wool, and learn about their conservation efforts in protecting pumas (similar to a mountain lion). Guests can enjoy a simple yet comfortable stay in one of their guesthouse's 12 individual rooms but will not find a spa or hot tub on-site. Other unique opportunities include horseback riding on the estancia alongside gauchos, an outdoor dining area for BBQs, and the option to select local, traditional cuisine during many of your meals.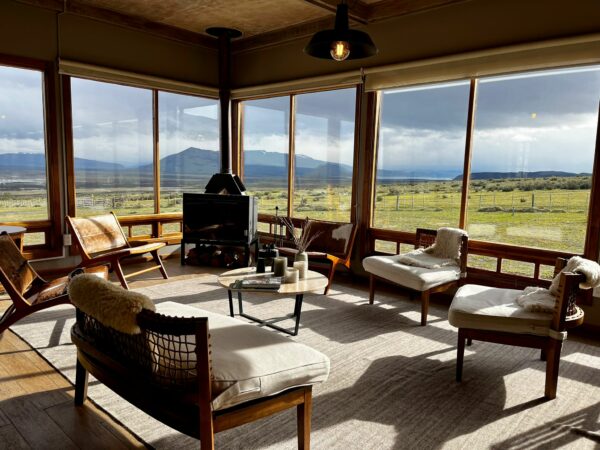 ---
Tierra Patagonia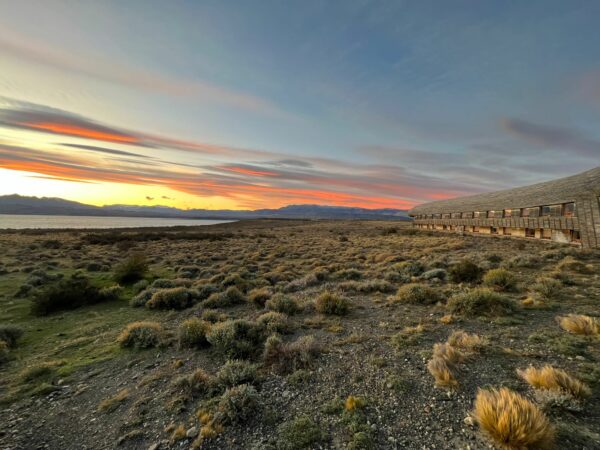 Tierra Patagonia sits on the shore of Lake Sarmiento, behind which stands the Paine Massif, and is practically woven into the landscape. It is the largest of the three properties in terms of rooms (40 in total) and has a spa that boasts an outdoor hot tub and indoor heated pool surrounded by floor to ceiling windows (so you can continue to enjoy the expansive views). The rooms, while not elaborately decorated, have all the creature comforts that you could want. They are also located under the same roof as the hotel's common areas, unlike at Awasi and Cerro Guido where you must walk outside to get to and from your room.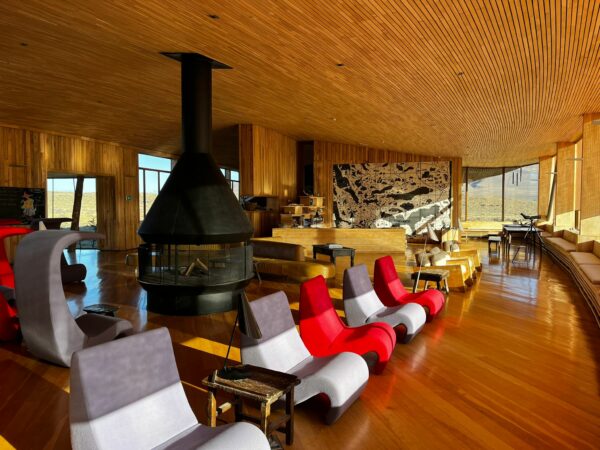 At the end of the day, each property has its own individuality that is sure to "wow" you in one way or another.  From the location to the hotel amenities, the cuisine to the excursions, guests will come home with unforgettable memories and start planning their return as soon as possible.